Share this
Is knitwear today the key to creating and discovering an authentic style? Besides, how do clothes make you feel great daily?
 Every single moment that I challenge myself to discover my style look, all of a sudden it becomes an ultimate moment to rediscover my voice. Design thinking I do not think that I have to follow the current trend for fast fashion. I do believe that I need to do what I feel, to wear clothes that make me feel great. Somehow in knitwear I always find my way to return to an authentic style origin, to be inspired by my creative freedom and create a timeless fashion style. There are two directions in knitwear that I love to explore.
The one is driven by classics, that I always get inspiration. The other one responds to my love for the new in fashion, the future and the original mixture of yarns.
The outfit I created, it has been influenced by outdoor leisure time, as soon as I have finished the work of the day. It is about a new, fresh, perfectly balanced style with soft colours and oversized patterns. Knitwear in casualwear is the core of this winter look.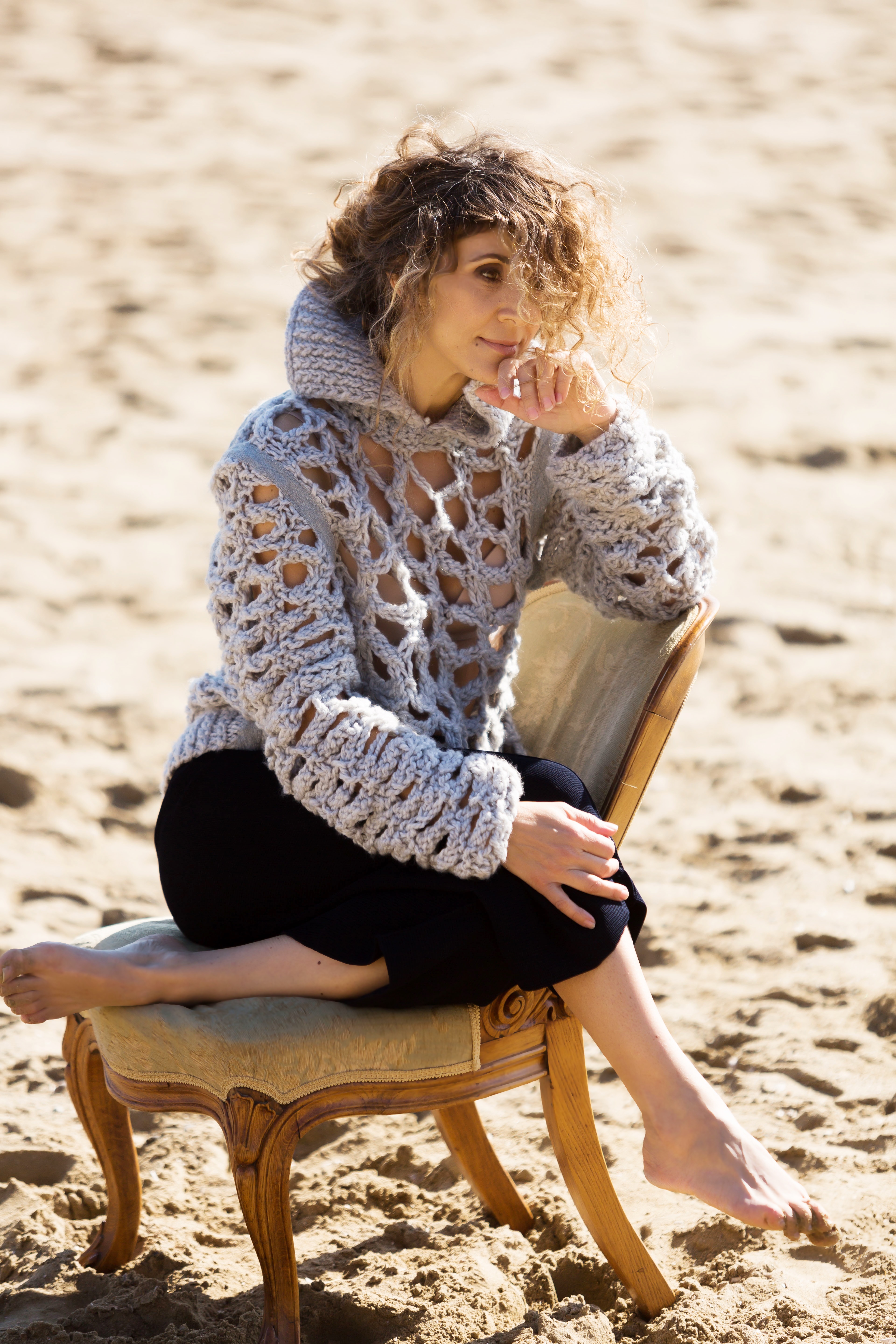 How the sophisticated elegance of a knit sweater becomes the key styling idea for your today look? Open your eyes and see how the morning light reacts to your colour selection.
The idea of a chunky knit sweater in a pale grey colour reveals my sense of calm. Do not think about style rules: It's time for a soft touch of wool and alpaca. In my eyes, colour is everything and as soon as the morning light reacts on the grey shades of my chunky knit sweater, I share the ultimate feeling of elegance and sensitivity. Besides, the oversized collar is still, a key styling detail. Afterthought this knit design reveals my love for elegance and fine knit style.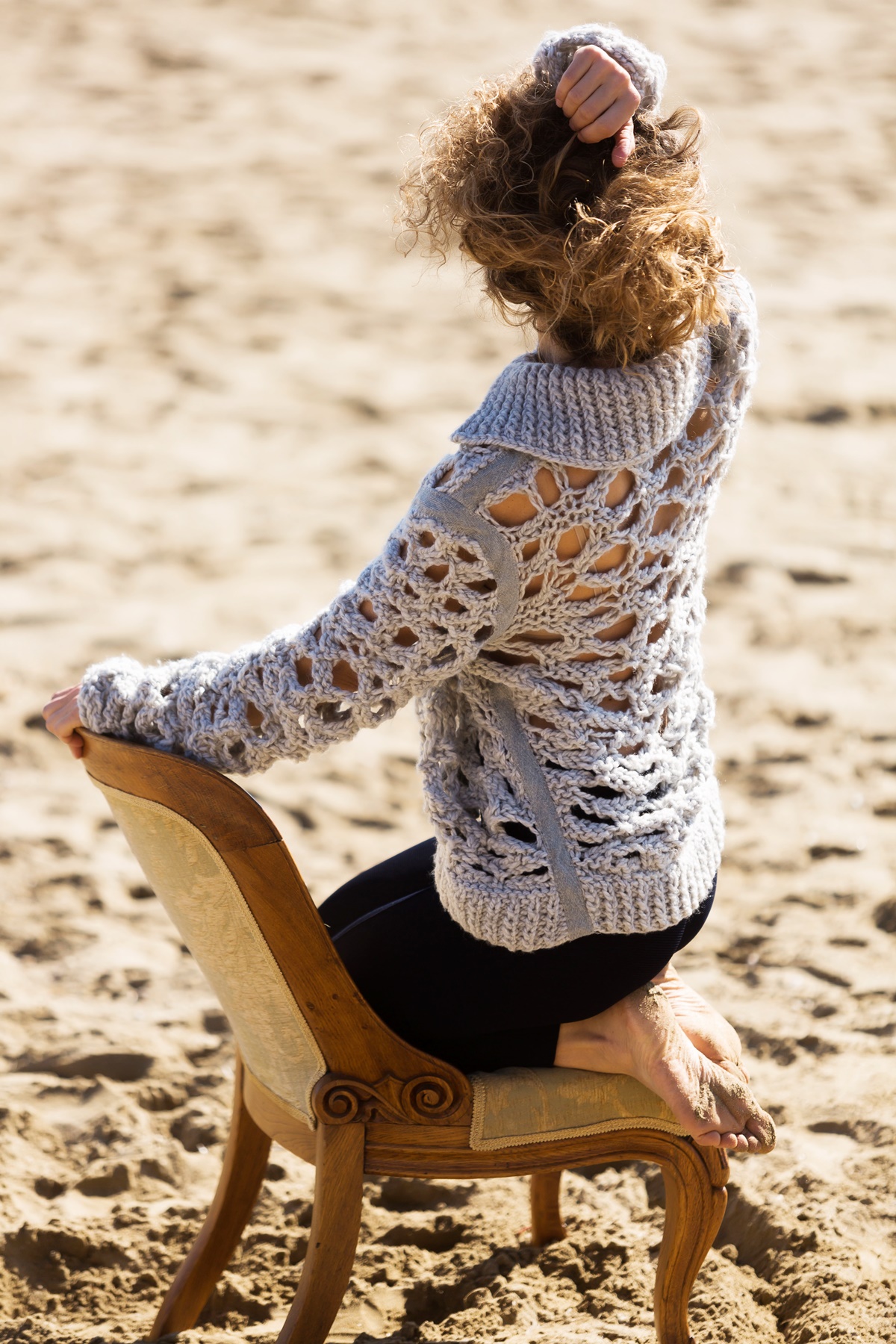 Are you ready now for the unexpected in your way to dress? Afterthought, oversized patterns will make you feel anytime feminine than ever.
When I see a new lifestyle approach, then I am ready for the unexpected. Nowadays, I do believe that people need comfort in their daily style. Above all, they need to feel their whole body free to move. Oversized shape of my chunky sweater in honeycomb knitted pattern is such an innovative piece that makes me feel feminine than ever. The idea of the circle has an original meaning, as it represents perfection, totality, and long-term life.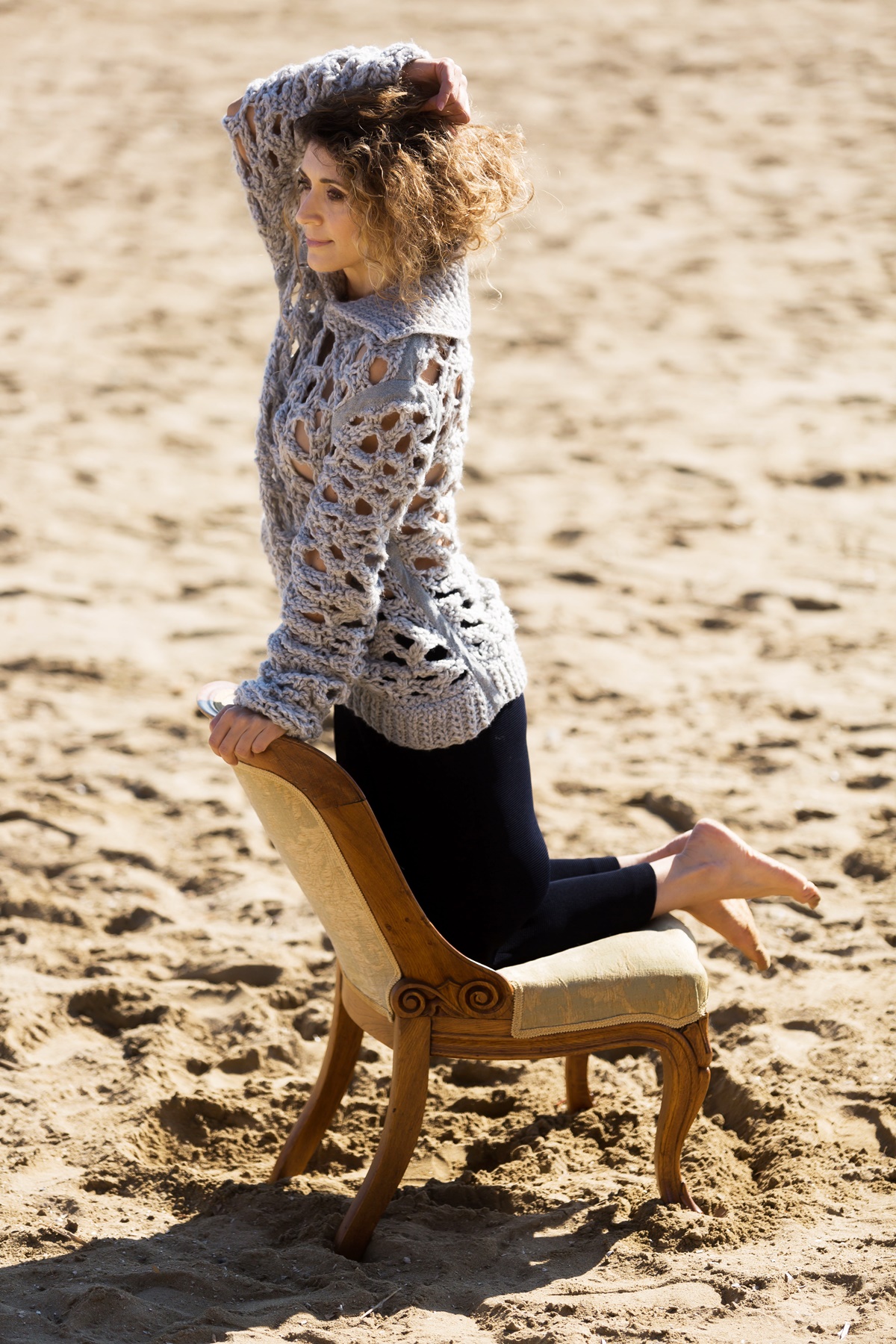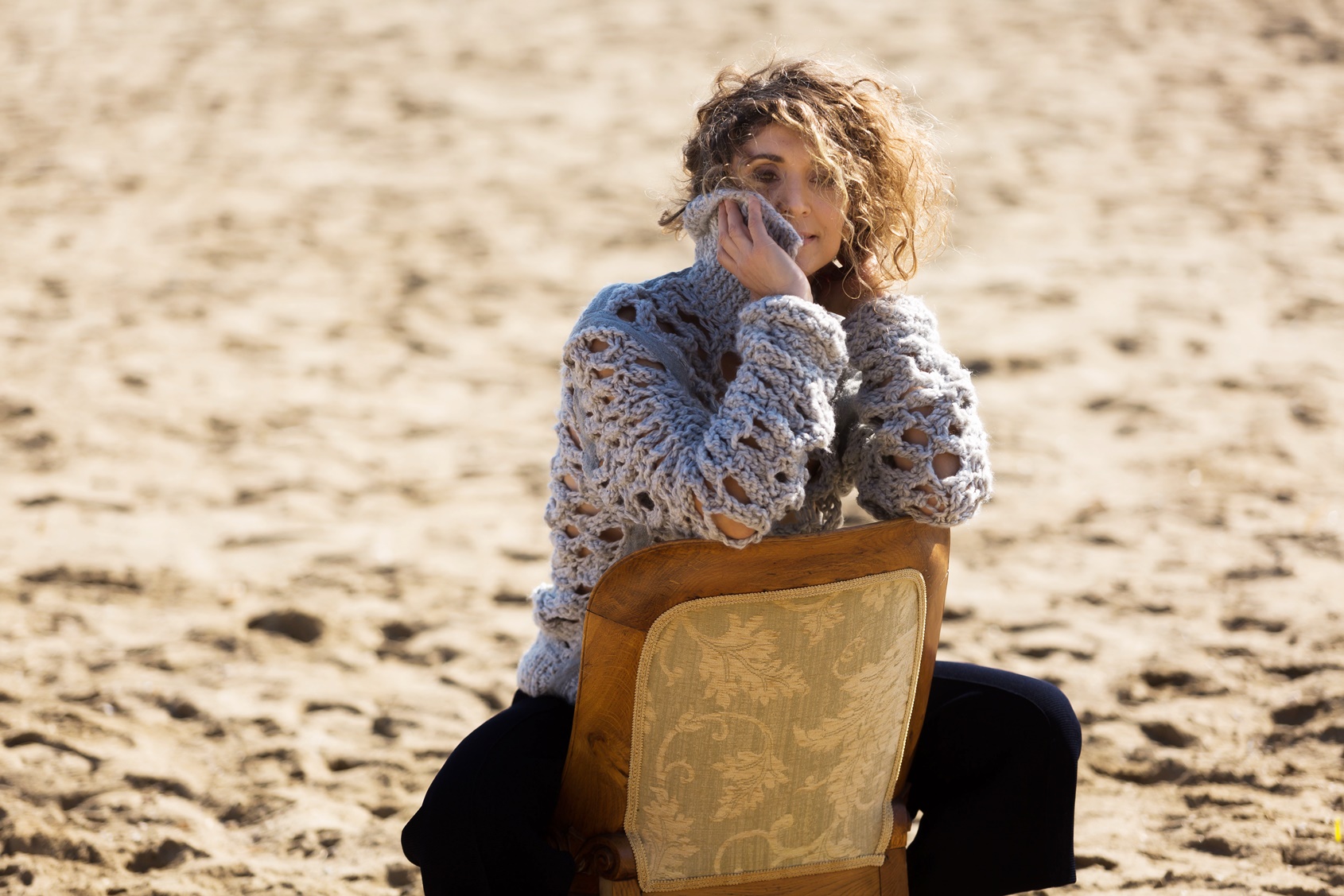 Wear now your knit sweater with a Jupe culotte and feel anytime comfort in your daily lifestyle. Are you still ready to hear your inner voice and be yourself?
The pants I've chosen to wear with the chunky knit sweater, it is a Jupe culotte in a dark blue color. Darks, I do believe that reveals perfectly the smoothness of pale grey color. Moreover, the jupe culotte is more comfortable than pants, stylish and it suits perfectly to my knitted outfit. Personally speaking, I need comfort in my daily lifestyle. It is my creative way of leaving. Above all, it is about how to hear my inner voice and be real.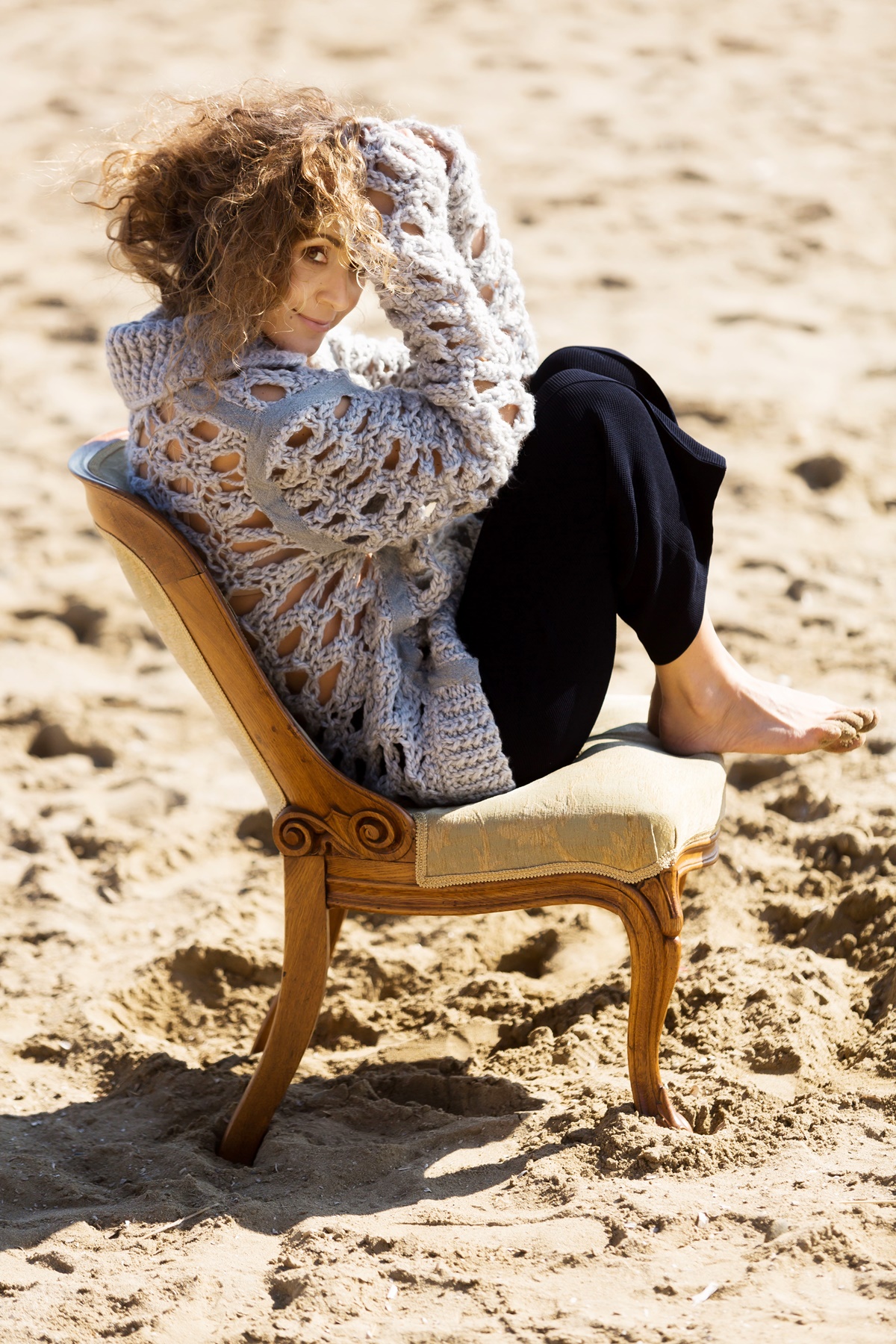 ♦STYLING & CREATIVE CONCEPT: Think-Feel-Discover.com
 ♦Chunky knit sweater in quiet grey color: www.yiorgoselefteriades.gr  
♦Pique Jupe culotte in dark blue color: www.lola.gr  
♦PHOTOGRAPHER CREDITS: Dimitris Giouvris Photography
♦MAKE-UP ARTIST: ELENI ILIOPOULOU – FACEBOOK: Eleni Ilio Makeup – Santorini & Athens
 by Chrysanthi Kosmatou/ November 17/2016