How does the light of the city reveal today's colours of your sartorial look or casual look? Afterwards, are you ready to discover the luxury of quality?
From the casual to the sartorial look, in my eyes, it is all about perfection. This is a story about high-quality textiles with a calming touch. Comfort is everything for me and the way that light absorbs colour, it captures my attention to detail. No colour exaggeration. Just luxury of simplicity, all day long during my walk in the city.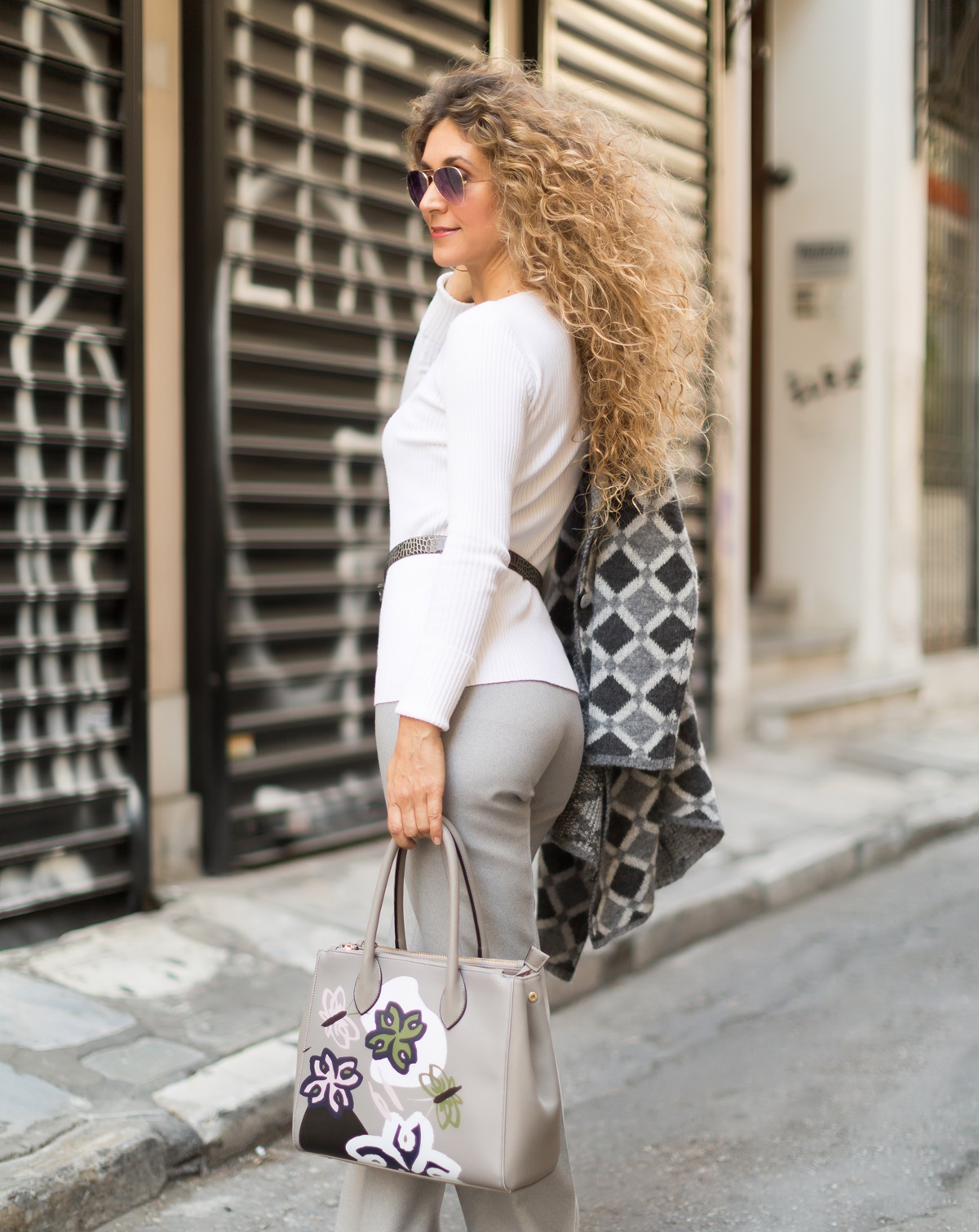 Can finally grey be the colour of your way of dressing? How does sometimes a metallic buckle reveal your love for classics?
I do believe that grey is the colour of choice. A wool plain weave melange trouser suit perfectly with my super soft cashmere fisherman's pullover in the white colour shade. We rooted the leather thin belt in dark grey with snake print and the silver metallic buckle in the classics, a styling detail that reveals my love for permanent style.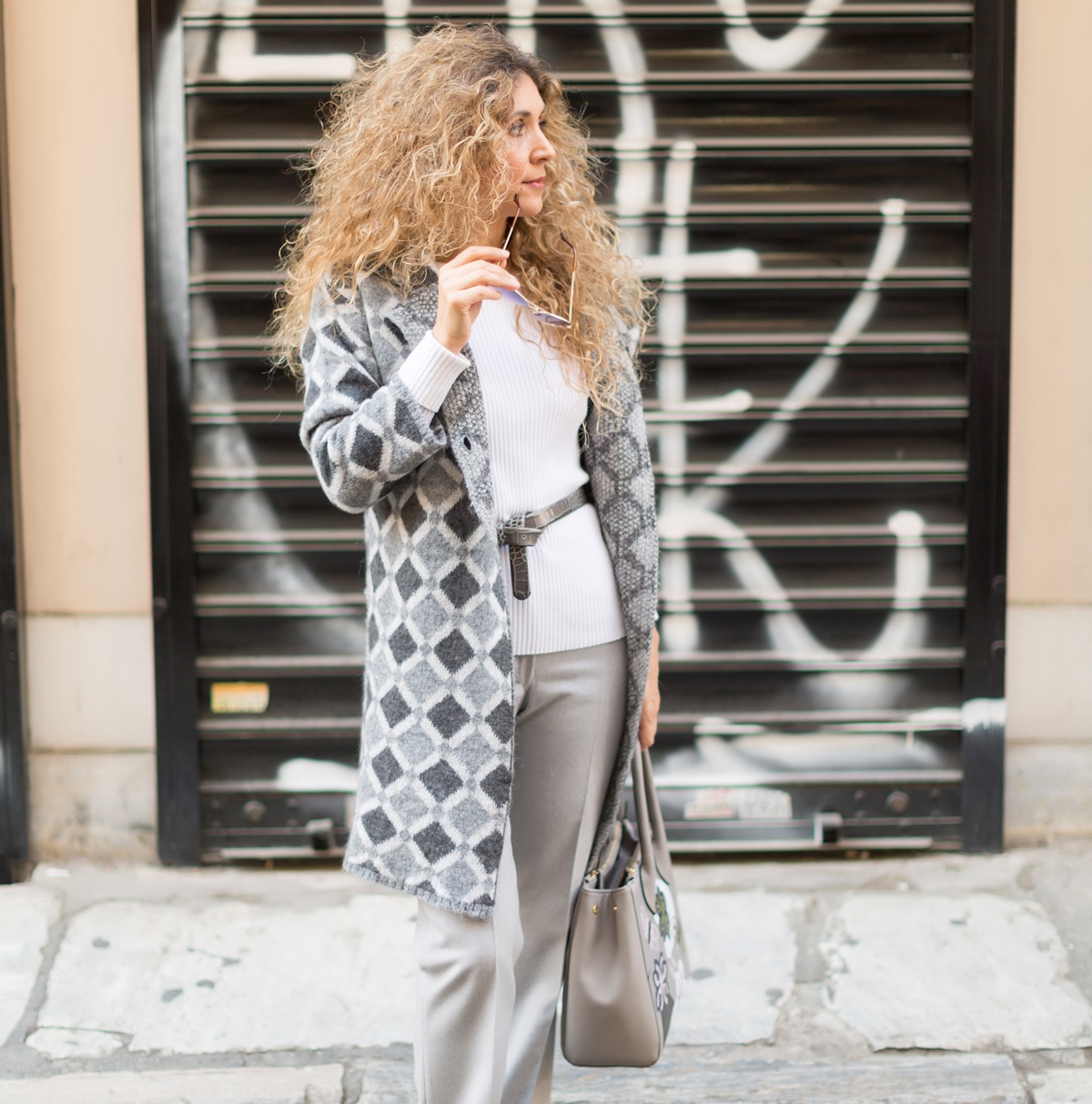 How does geometrical design still be flattering with classics? Open your eyes now and see the beauty of knitwear.
Considering this is a story of contemporary knitwear style. A long grey Cardigan in a patterned design of fine wool and alpaca yarns. Geometrical checks are in perfect harmony with the gentle shapes of traditional tailoring.

Are you ready now for your shoes and a short-handle bag choice? Discover it immediately.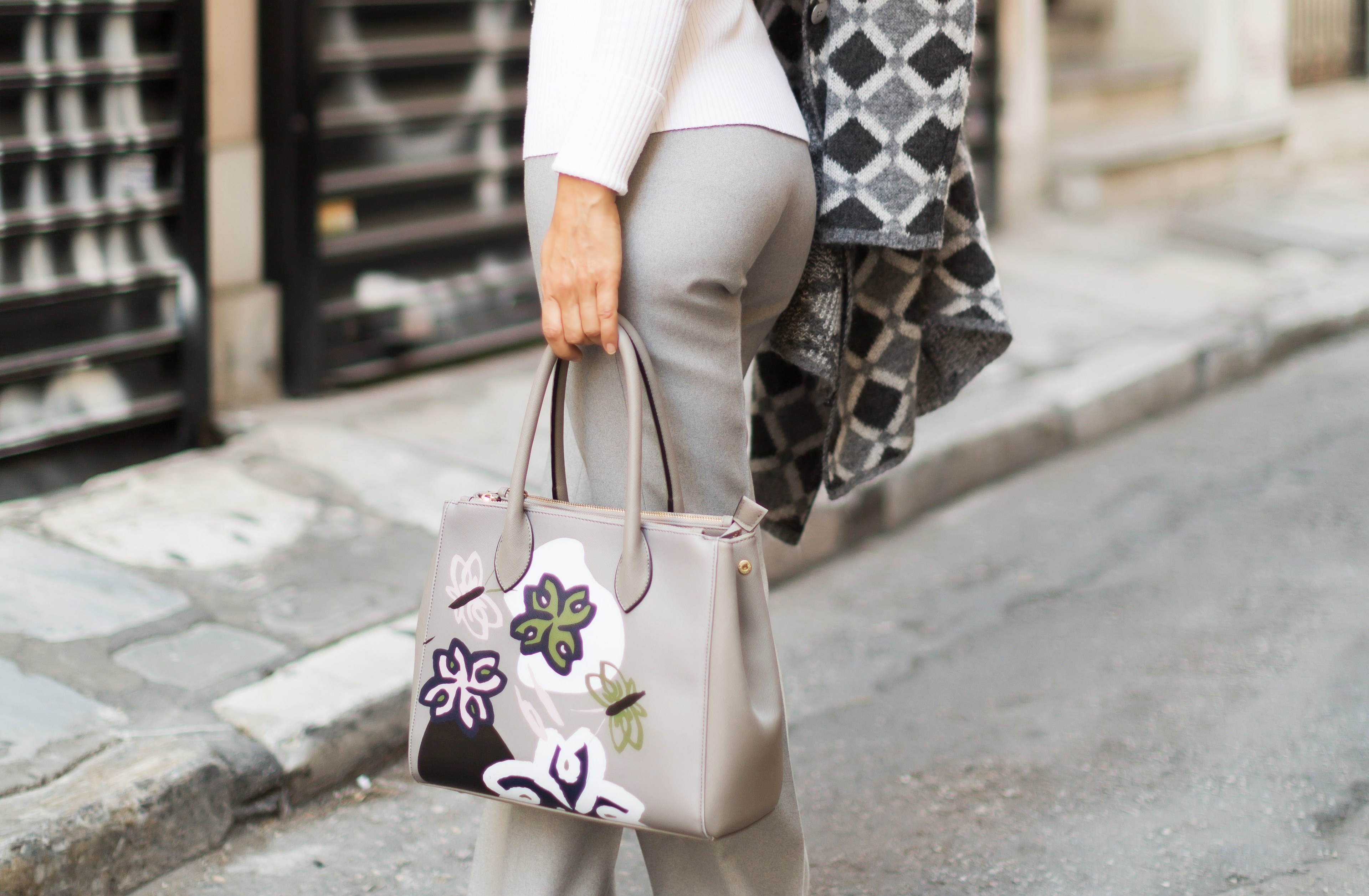 Above all, I do love playing with details on a classic base. Besides, this is the reason that I choose to wear the grey short handle bag with a decorative print together with the black platform loafer. Moreover, I always pay attention to shoe details such as the decorative buckle, the cleated sole, and the wooden edge of my platform loafer. It is all about shoe style.
Just come for a walk with me in the city and let yourself free to ask: "Why do I choose to wear what I wear?" The answer is simple.  Let's be open-minded and be cool! Life goes on!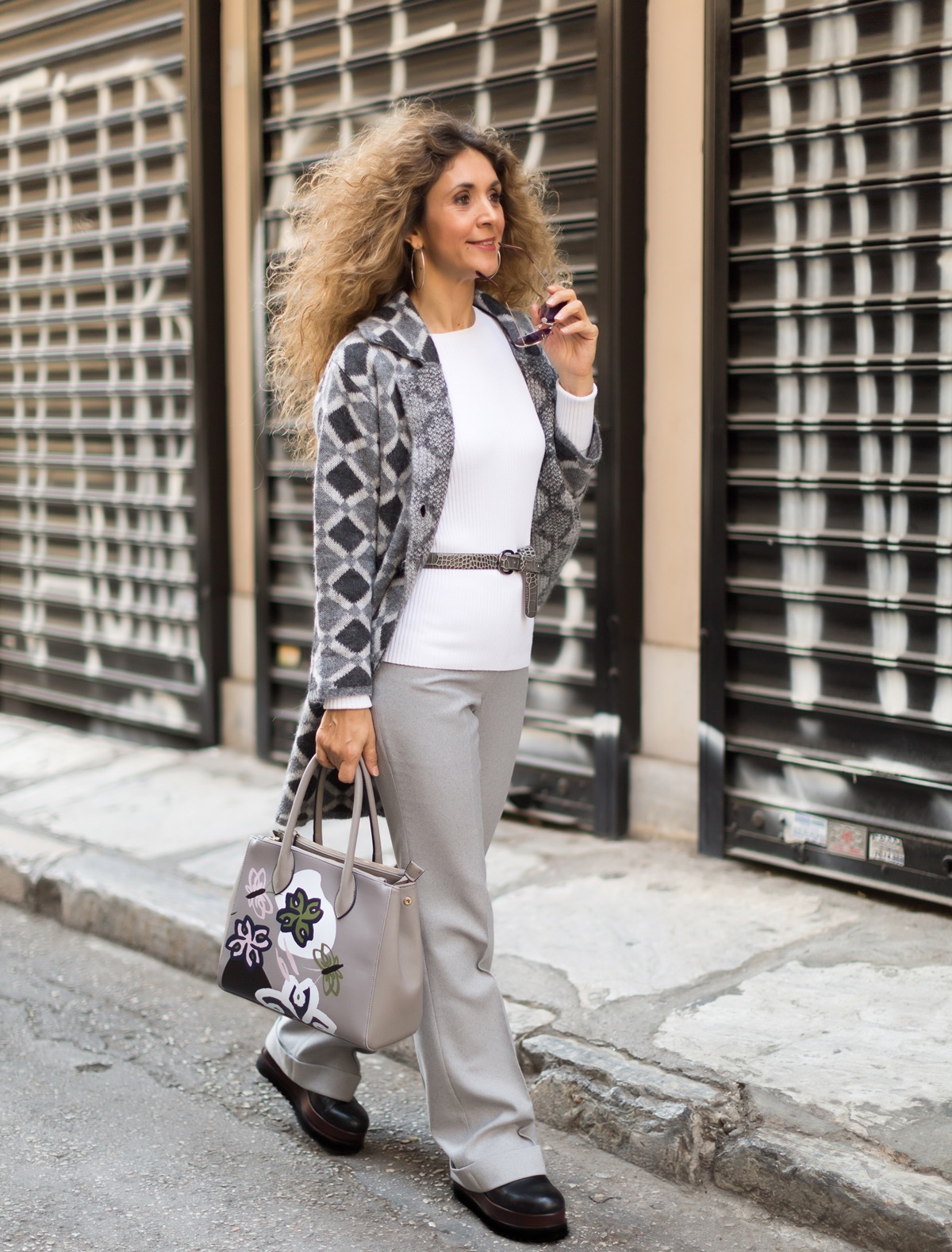 STYLING & COLOR: Think-Feel-Discover.com / SHORT HANDLE BAG & BLACK PLATFORM LOAFER: www.migato.com
♦STYLING & COLOR: Think-Feel-Discover.com 
♦Photographer credits: DIMITRIS GIOUVRIS PHOTOGRAPHY
♦ Long Gray Cardigan in patterned design: LOLA.gr / www.lola.gr 
♦ Wool trousers: Giannetos. gr / www.giannetos.gr
♦Short handle bag & Black Platform Loafer MIGATO.com / www.migato.com 
by Chrysanthi Kosmatou, November 12/2016