Share this
What about exploring soon new ideas in fashion and discover your own style? Above all denim is life. Are you ready to wear it with knitwear now?
It's all about exploring new ideas in style and creating your own way to dress. Above all, own your style, be proud of it, and embrace fashion as a way to express who you are and who you want to be. Afterwards, I look into the idea of casual wear. For me, denim in mixture with knitwear and fine finishing treatments may have an exciting look to the upcoming season. That's why I've chosen to focus on natural blue. Personally speaking, Denim is life, is attitude, is a vision and above all is moving to a more unisex style of dressing. I do not know why but to me a denim outfit, it looks like to approach these nostalgic moments of the past and be inspired for the future.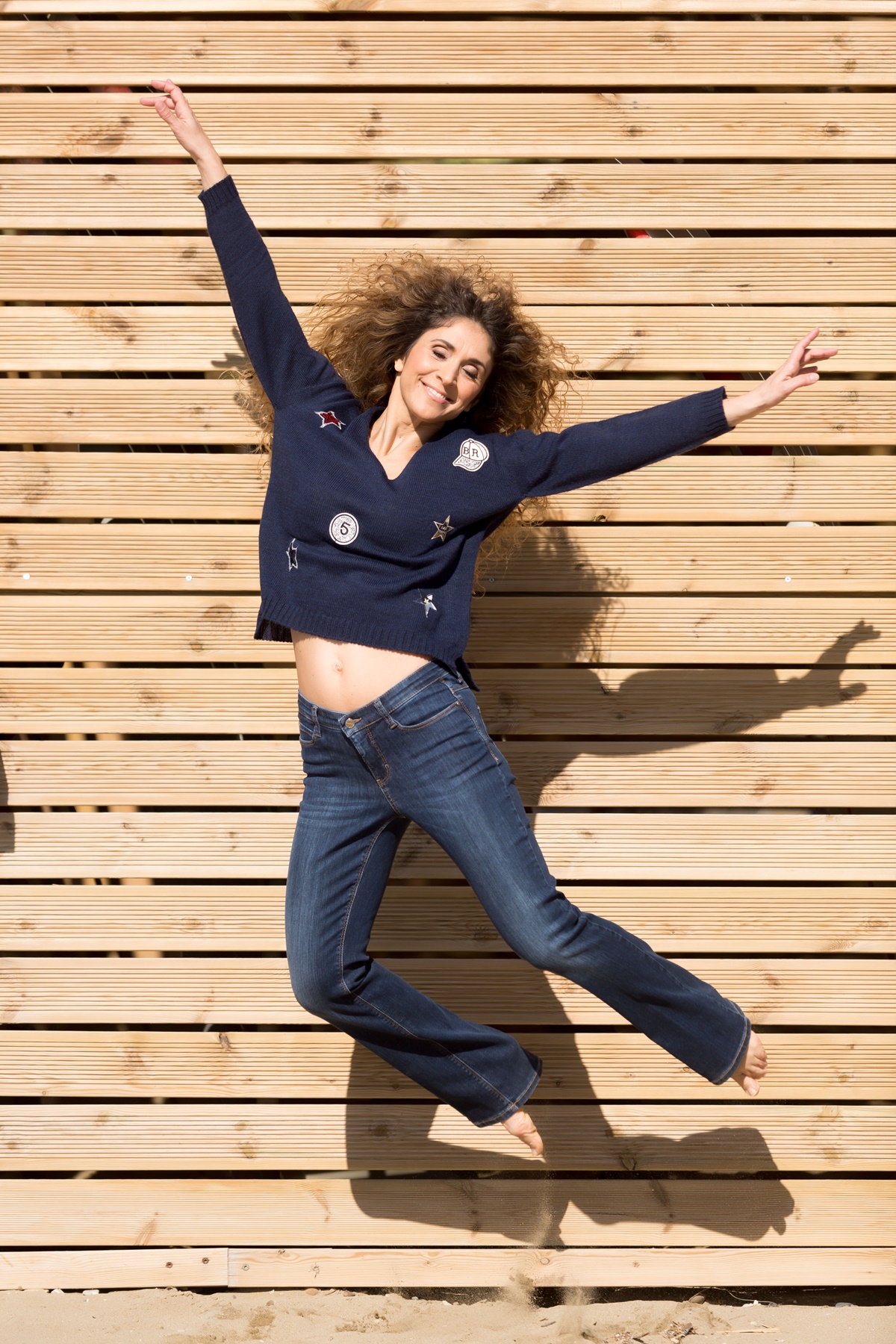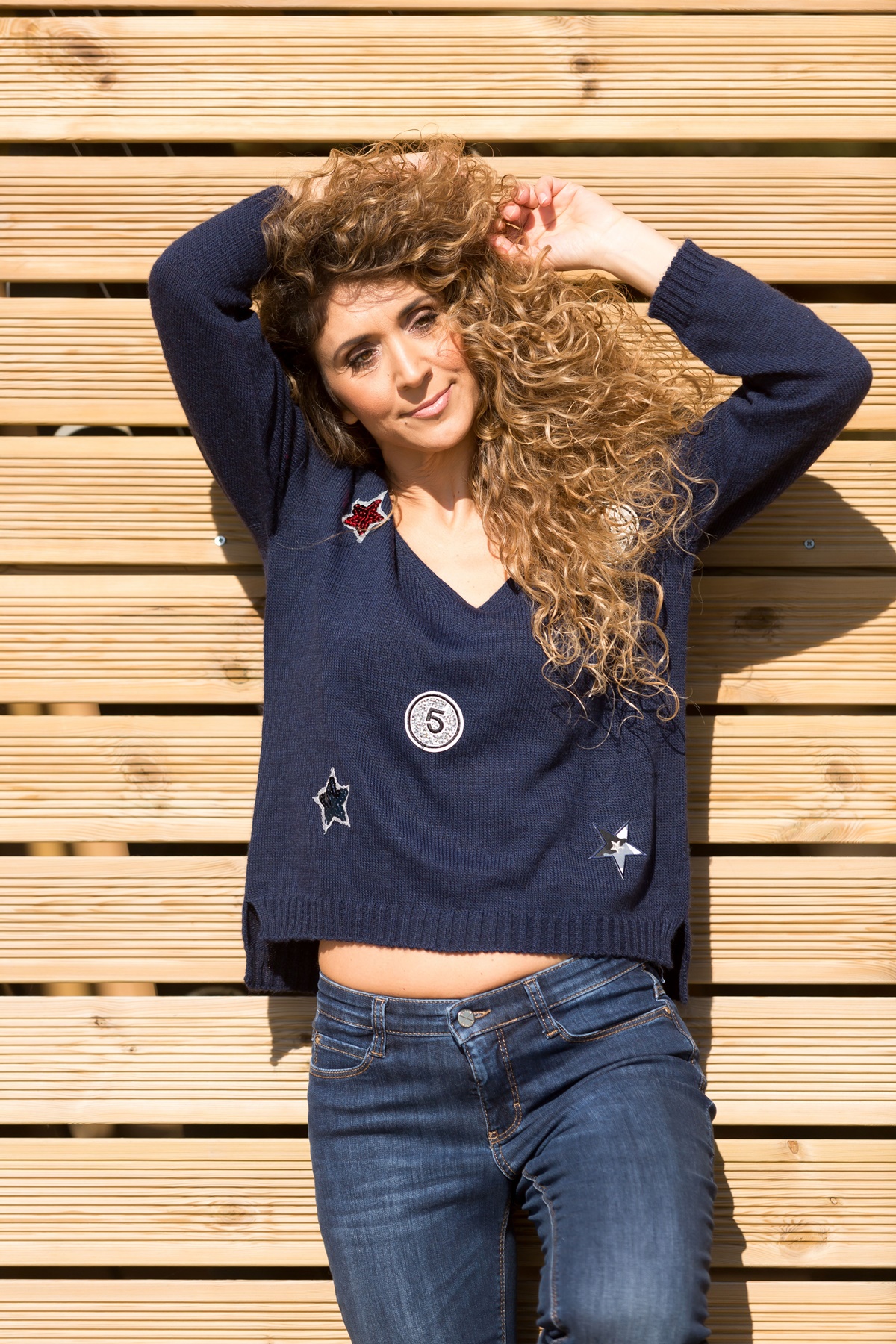 How a knitted V Blouse can make you today have the fun of what you wear? What's new about shiny embellishments in bright colours for your final look?
For this outfit, I borrowed design details from the stormy sea. Deep-sea blues and nautical influences inspired my knitwear style. I really loved to wear this V knitted blouse, including sports details, as pop patches in bright colours. It's about having fun and update classic items as the V Blouse. Sporty aspects, vivid colours and shiny embellishments will make you smile and be happy with what you wear.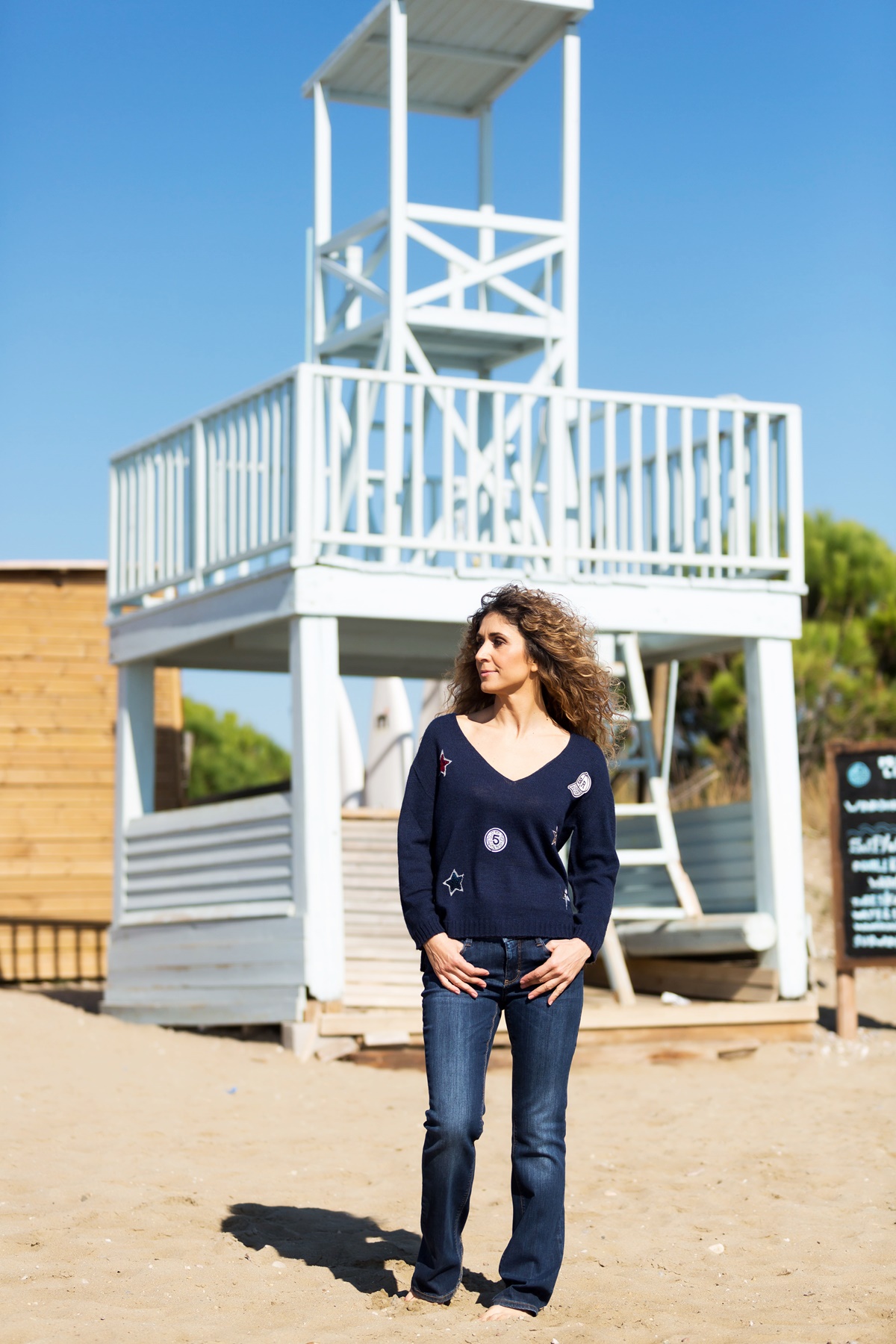 Besides, How to wear every day your jeans? Meanwhile, how to let your body free to move anytime?
The dark side of the blues is my best colour choice. My high neck jeans embrace softly my body and let it free to move. Above all, the athleisure style has amazingly influenced the denim business. I do believe that in this season, we'll return to indigos working roots with the same eternal flame to wear your jeans and be just you.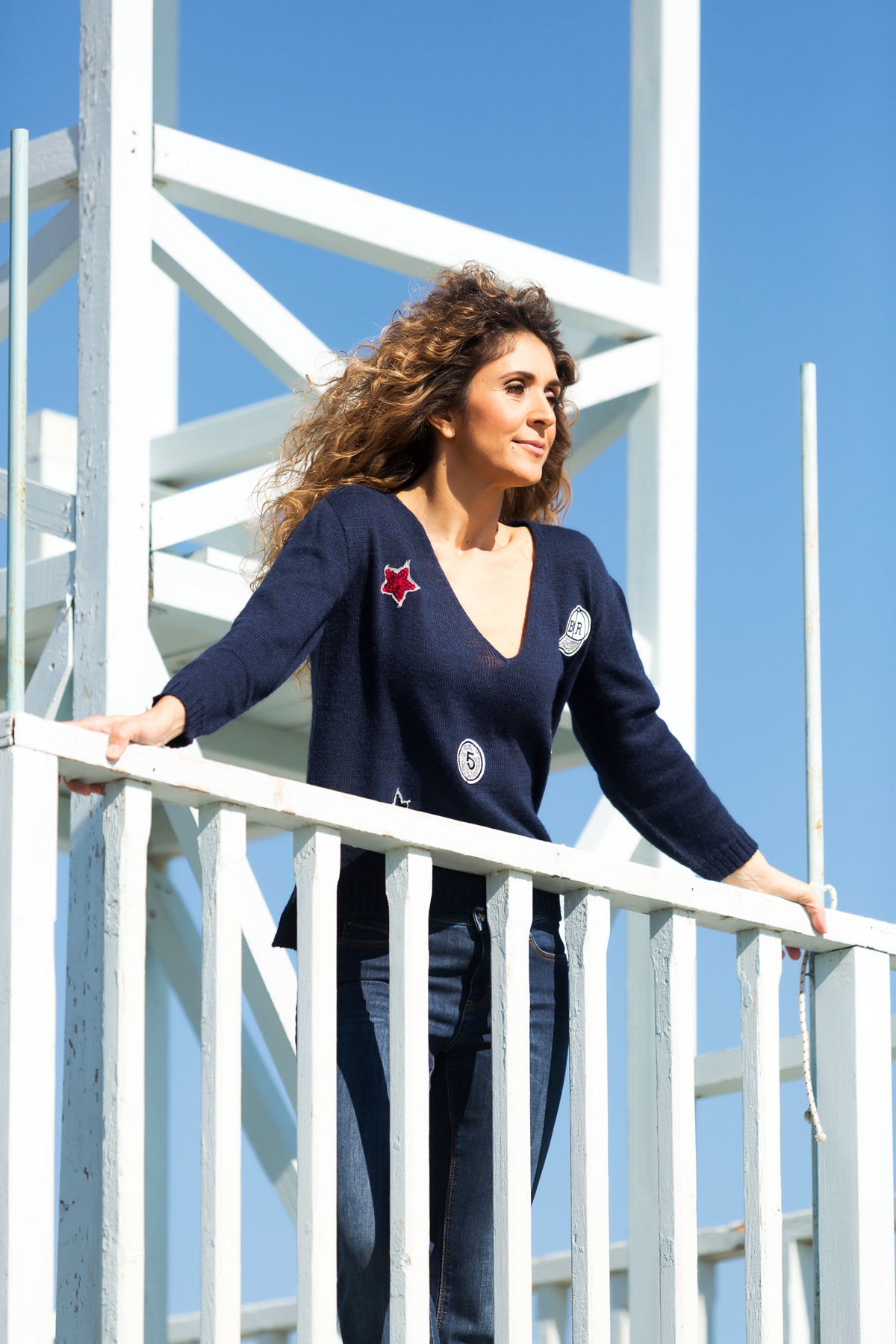 ♦STYLING & CREATIVE CONCEPT: www.Think-Feel-Discover.com 
 ♦Flared jeans & Ve Knitted Blouse with patches: www.lola.gr 
♦PHOTOGRAPHER Credits: Dimitris Giouvris Photography 
 ♦MAKE-UP ARTIST: Eleni Ilio Makeup – Santorini & Athens
 By Chrysanthi Kosmatou, November 24/2016