Share this
Which are the five key ideas today for your unique style and color at Fashion Week events of 2019? Stop for a minute and explore the new messages for your upcoming street style now in London, Paris, Milano and New York Fashion Week. Discover soon the keywords for your 2019 street style.
There is no time to lose. The Fashion show calendar of 2019 for London, Paris, Milano and New York is ready to welcome all fashion lovers, influencers and fashion professionals. Style and color are at the forefront of my attention, as I embrace a new lifestyle message. Looking always at new ways to define my style during Fashion Week events, I realize that it is more about my lifestyle, my habits. Afterward, I felt the need to explore new color ideas for me.
Above all, there is a desire to live in harmony with nature and technology. Casualwear is at the forefront of all style ideas during Fashion Week for 2019. Rethinking and reinventing your style, following the natural beauty of materials and colors.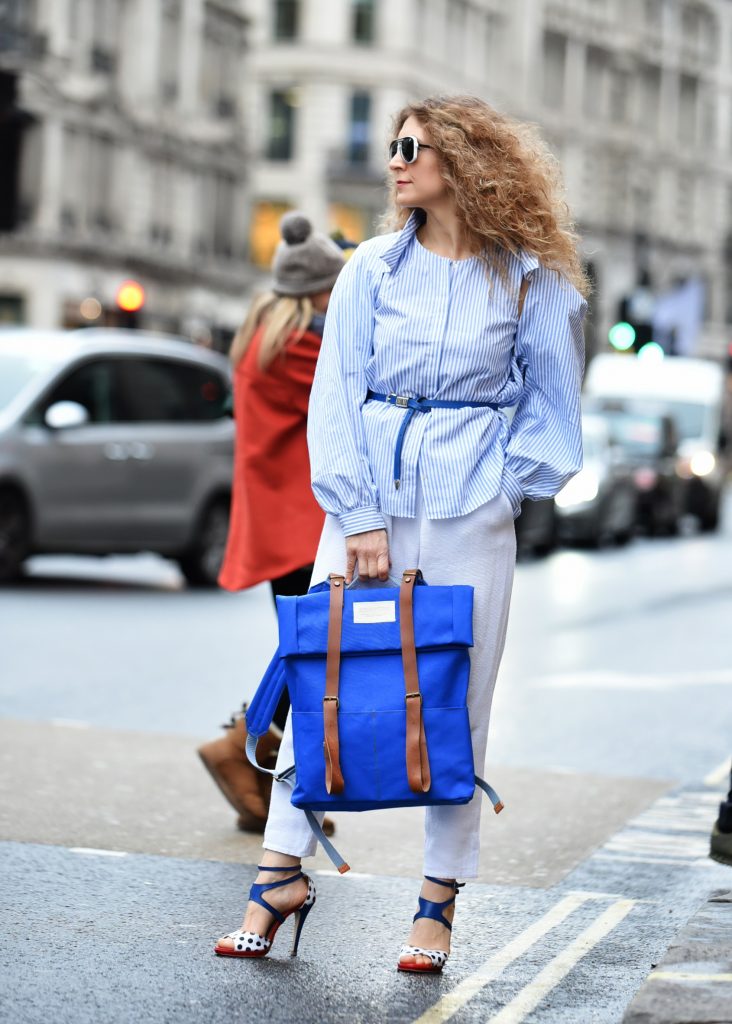 How can we always reinvent our way to dress and save the planet? Start to think about it and try to understand. The rules are changing in fashion now. Afterward, open your eyes and see the change. Discover the keywords for your fashion week style.
Part one:
Choose pieces that are functional but soft, 100% natural and sustainable. Mix texture in a simple, unisex way and enjoy your fashion show schedule.
Part two:
Recycling becomes more sophisticated for your Fashion Week street style. In my eyes, bold colors are the new message for the future.
Part three:
Simple balanced design, a key idea for your fashion week schedule. Wardrobe pieces with generous cuts and fabrics in modern color shades.
Part four:
Keep on smiling and choose to wear stripes in sophisticated mixture with accessories and high heels. Fashion Week is a style celebration. Be happy, optimist and embrace new, original ways to reveal color beauty. Play with the blue color that adds light and freshness in your style.
Part five:
Accessories reflect many aesthetics. Do not be afraid to wear your favorite high heels in bold colors. Transform your style. Surprise yourself and reveal a new mixture of colors. The key words are innovation, freedom, and humor.
The rules are changing in the street style. Technology has already started to provide the freedom to create anything we want in a friendly to the environment way. It is about a new lifestyle idea. To go to Fashion Week, we need to believe in innovation and explore what we love most to garments. Above all, we should never forget that fashion enables us to connect with what we wear. Our next meeting in attending Fashion Weeks in London, Paris, Milano and New York. Afterthought, let's go and enjoy fashion!
Styling by Chrysanthi Kosmatou