Share this
♦6)

Black cord necklace with pendant.
Accessories trends for Spring 2021 will be the new object of desire. After so many zoom meetings, I made my recherche for fashion necklaces. For me, this Black cord necklace with pendant has an expressive look. Meanwhile, I loved to combine it with Omar Mansoor Puff sleeves top.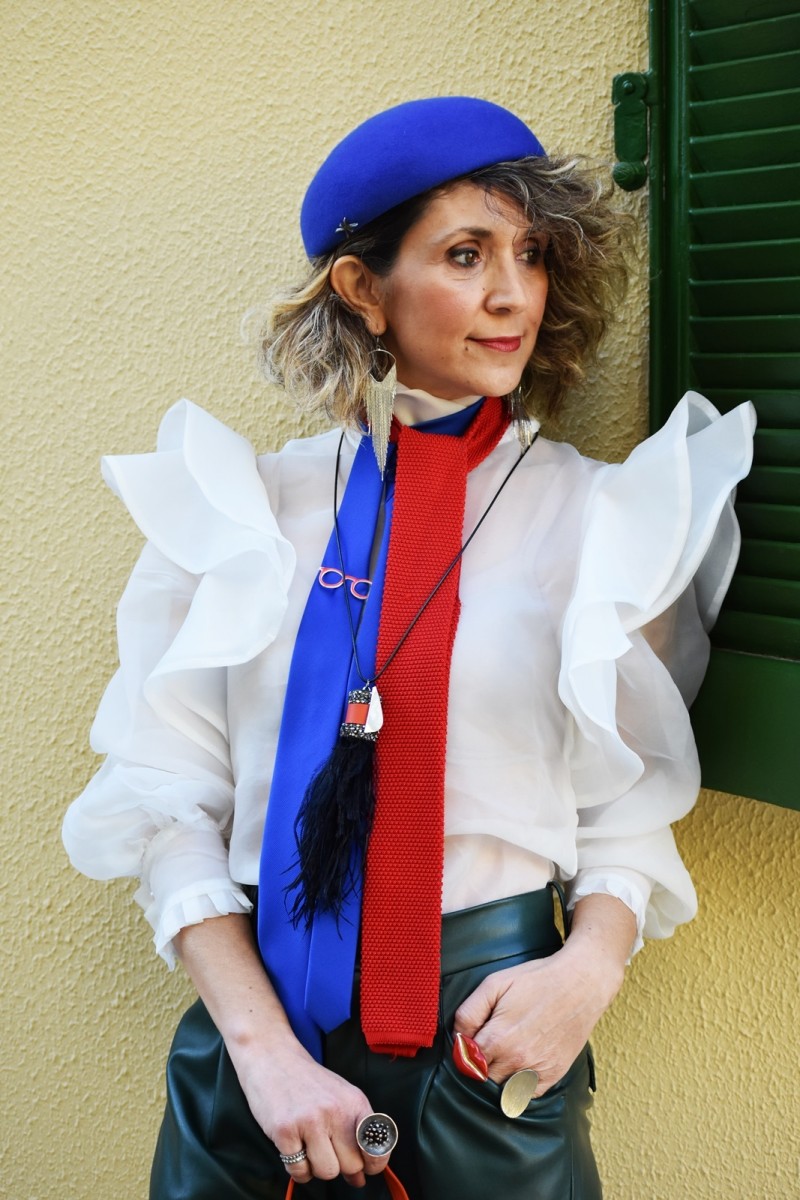 Mix handmade jewellery trends 2021 with sheer tops, and create youthful energy for my new clothing trends. Moreover, metallic details and fringes make this long black necklace with a pendant to remain sophisticated. In sort, choose the one you love to wear and create unique summer looks where the beauty is in detail.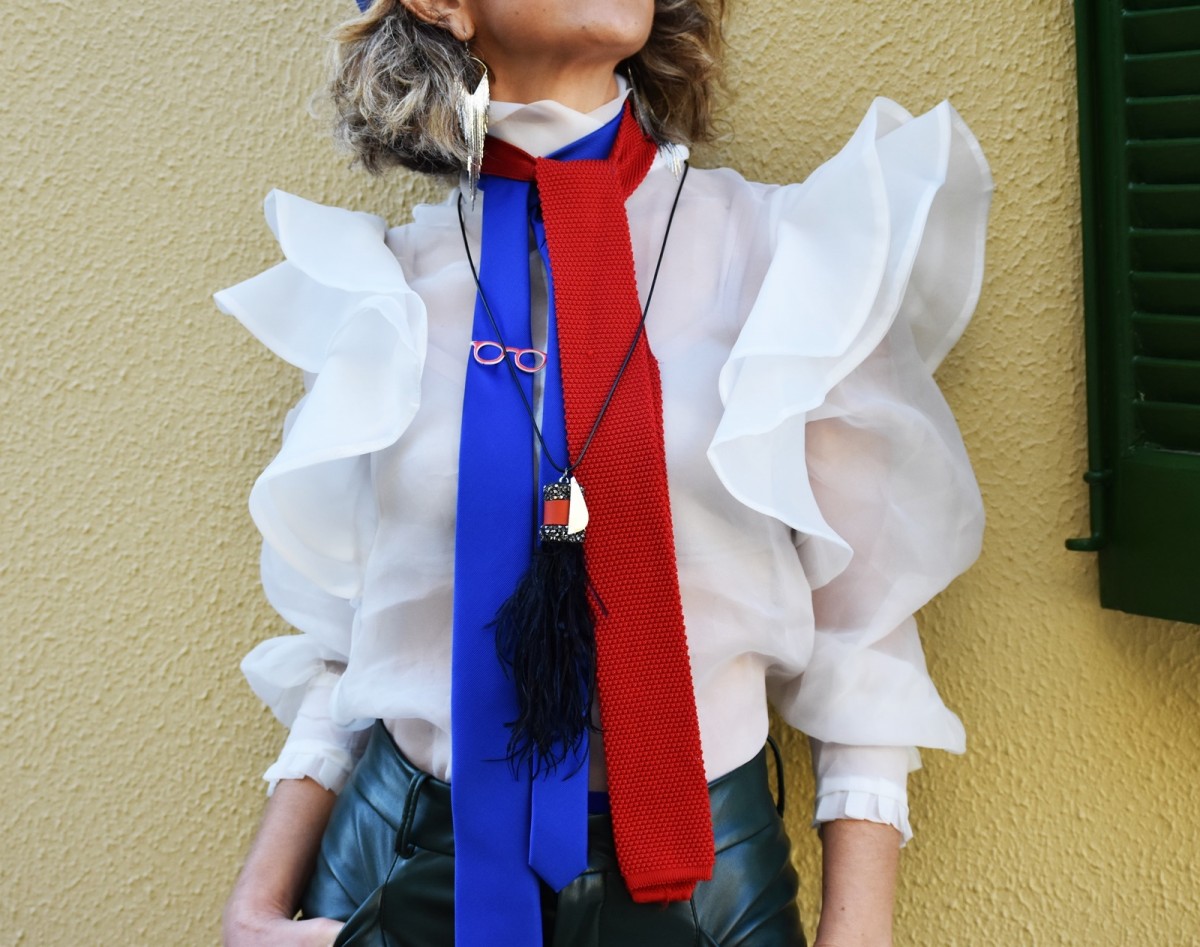 ♦7)

Wide cuff bracelets.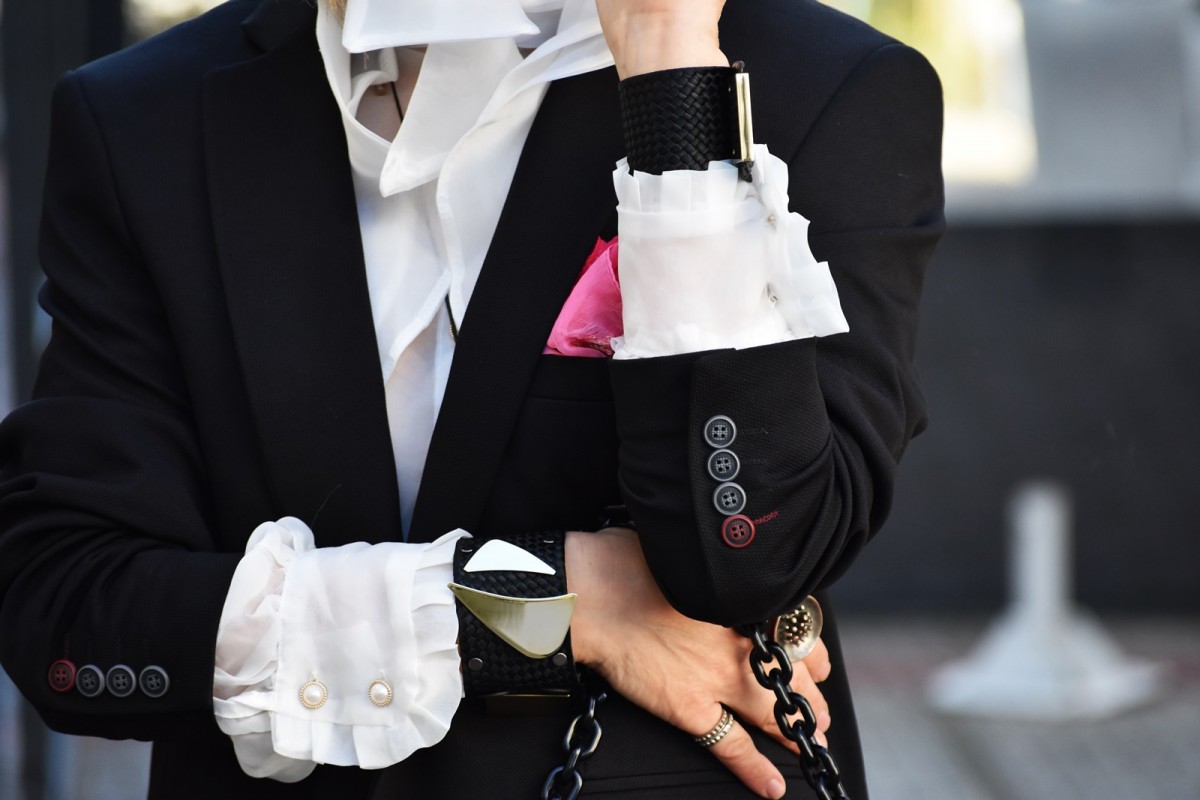 For my new trends, I adopted a free approach. I enjoy the surprise of what happens when I explore the dynamic style of accessories. Wide cuff bracelets are one of my favourites.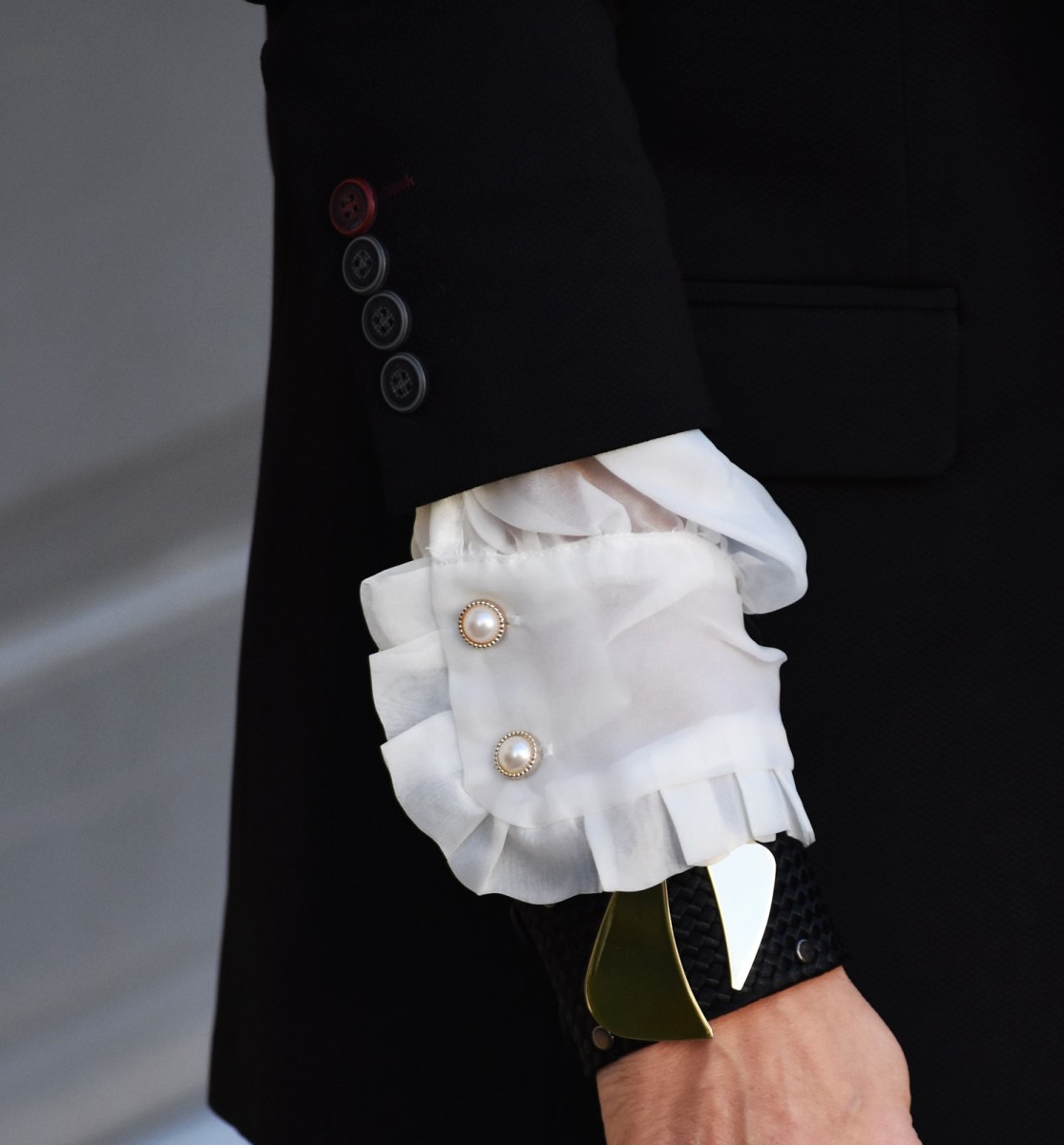 Above all, these two wide Black cuff bracelets with metal design details create something bespoke. Tailoring references start to look glamourous, updated, original, and chic. Dare to pair black and white with modernism, where the geometric cutting of metal make these wide bracelets a creative investment in my fashion trends Spring/Summer 2021.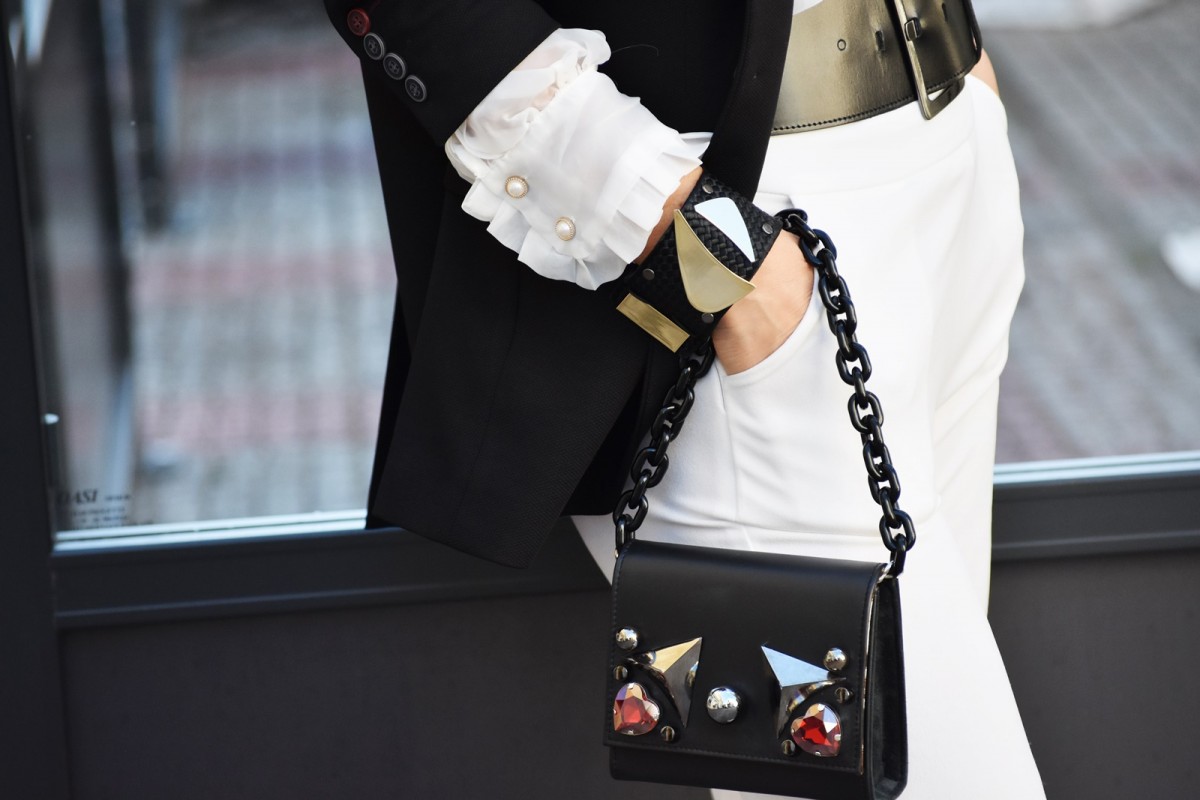 What purses are always top in Spring style 2021? Stop finally, and see now: Is the clutch bag still in fashion?
My bag trends for Spring 2021 have to do with Luxury craftsmanship. In my collaboration with a Greek accessory designer for Omar Mansoor's puff sleeves top and slim-fit trousers, I focused on revolutionary style. For me, bags are the expression of feminine seduction and elegance. However, I focused on three iconic bags: The Mini Bag, the Baguette bag, and the Minaudiere clutch bag. Silver patterns, luxury ribbons, a mixture of leather and chains create a unique style. That is elegance for my Spring 2021 accessories.
♦8)

Mini bags trend.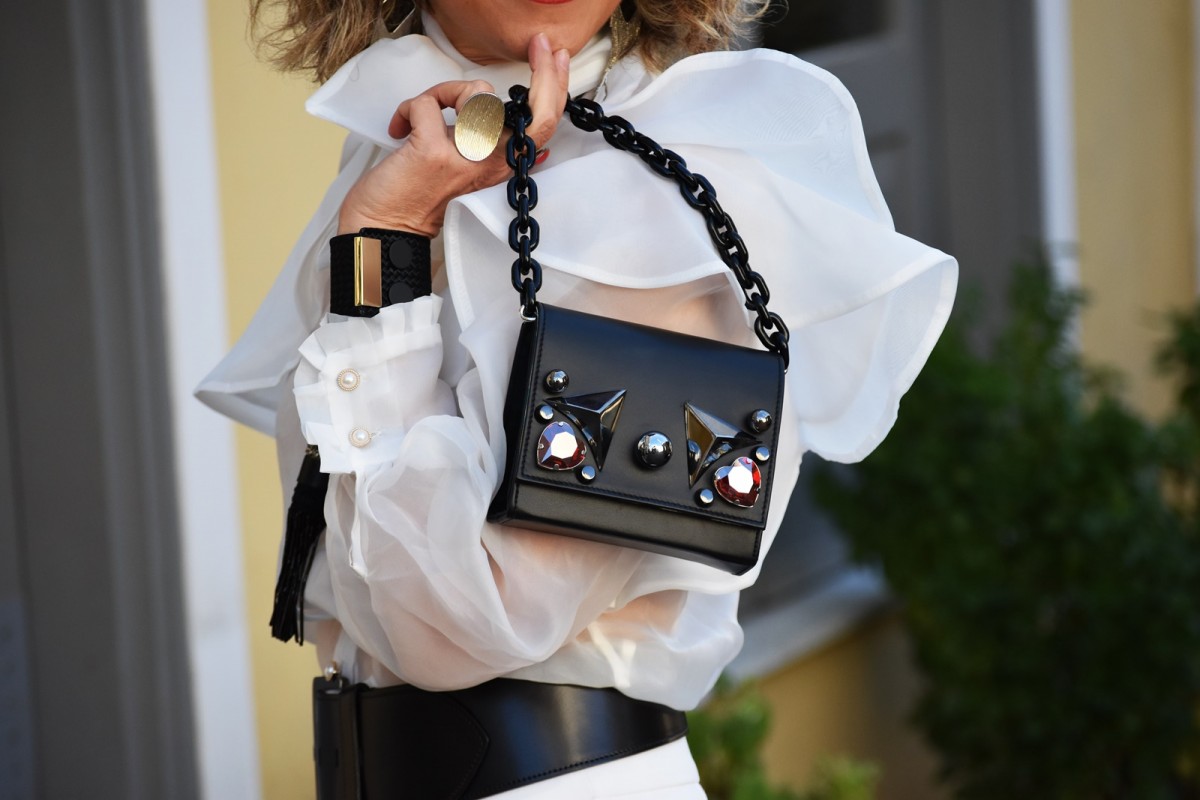 For Spring 2021, start to combine tailoring and streetwear. However, my Mini bag suits perfectly with my total white ss21 fashion style by Omar Mansoor. Metal shapes, acrylic chain, and shiny buttons are the highlights of my small handbag.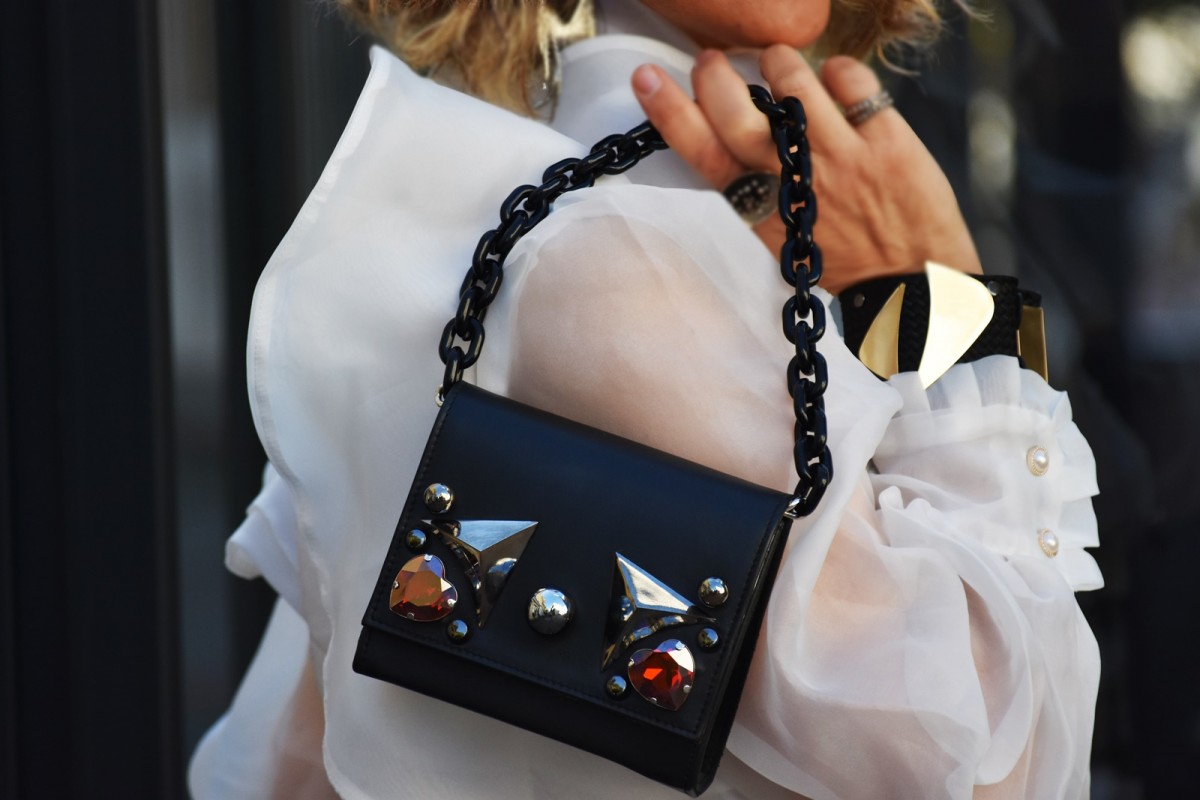 A beloved accessory that is sure to inspire all fashion lovers for an exceptional street style look. Meanwhile, chain embellished bags look glamourous. Trust me: Mini purses will challenge all our ideas of good taste for Spring 2021.
♦9)

Minaudiere clutch.
For Spring 2021, I celebrate difference. That is to say, black evening clutches continue to create modern interpretations of the Minaudiere clutch. It is about confidence and stylish expression in black colour. In sort, The beauty of my Minaudiere bag lies in the balance of gemstones, fancy ribbons, feathers, and precious chain handle. Beautiful trims, accessories in sliver and black nickel make my Minaudiere clutch a daytime look that I will be more than excited for the season ahead.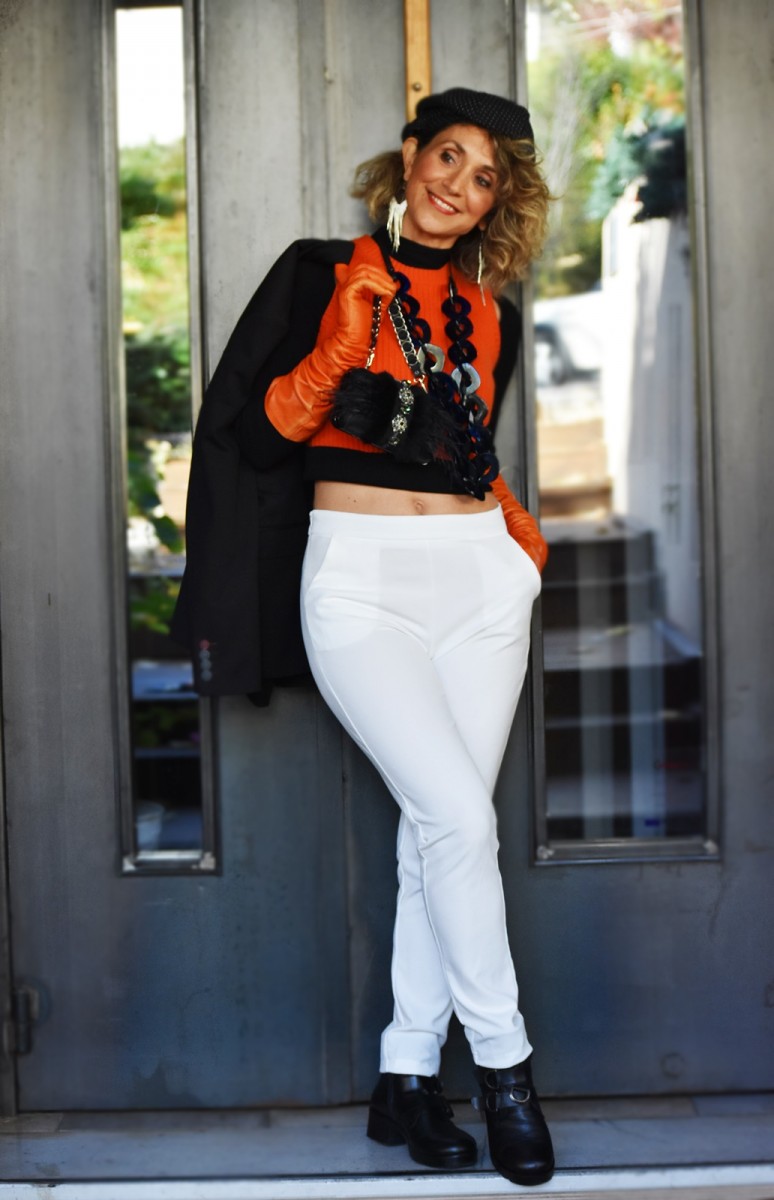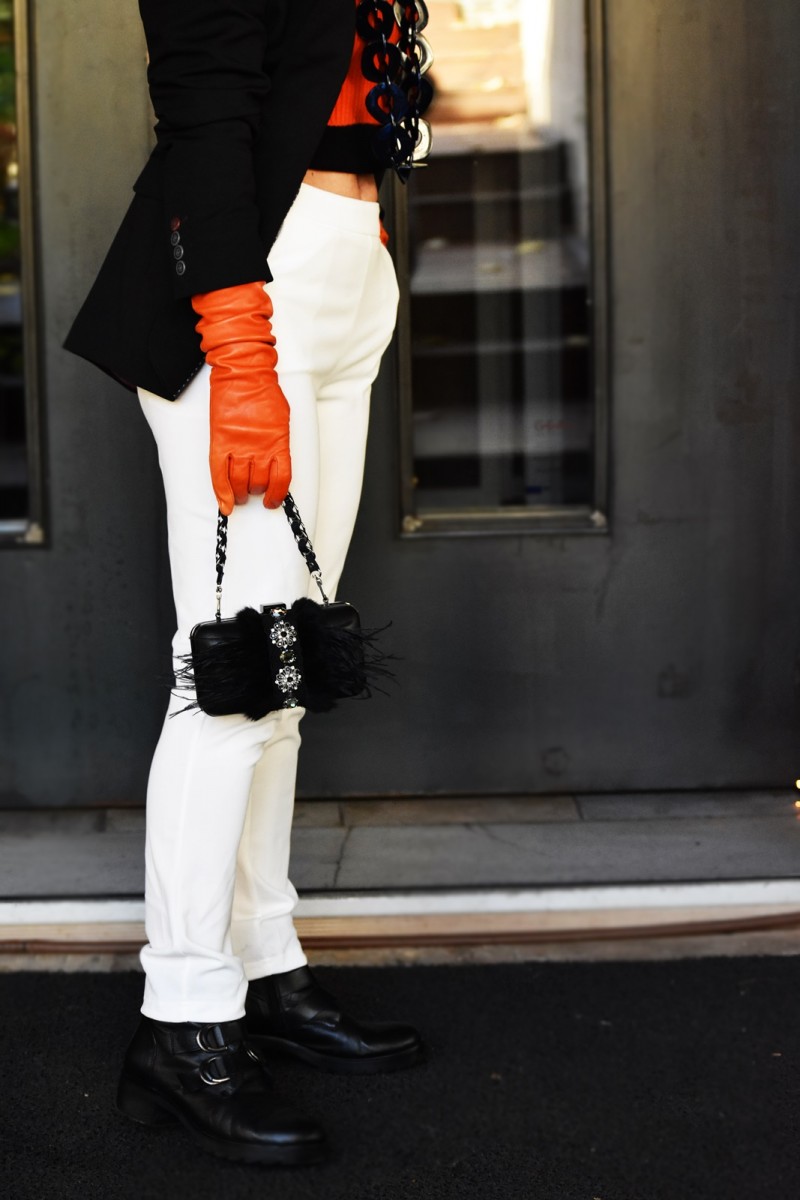 ♦10)

Baguette shoulder bag.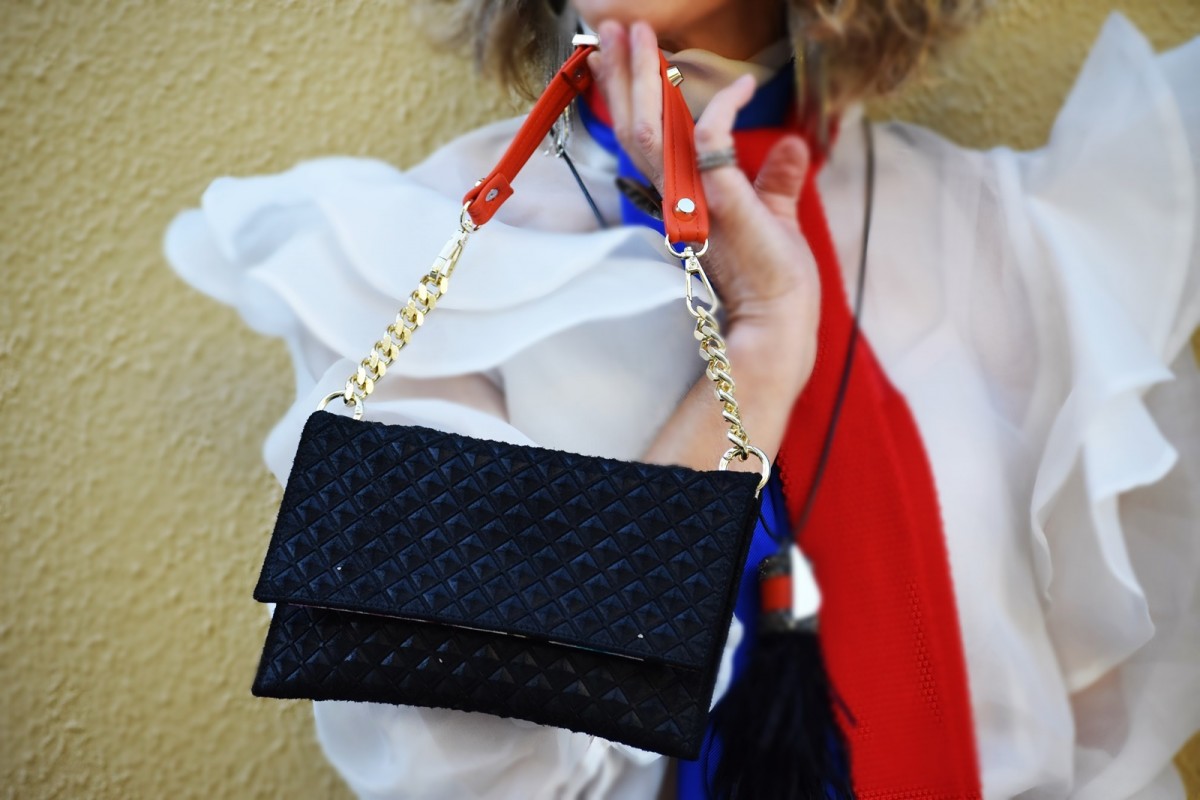 For Fashion Trends Spring 2021, thanks to accessories, freedom of expression has never been so wide. The Baguette shoulder bag wakes up classics and transforms my puff sleeves top and gaucho pants into stylish clothing trends. At the same time, flowers are aiming for style magic and make my black baguette bag into a best seller for Spring 2021.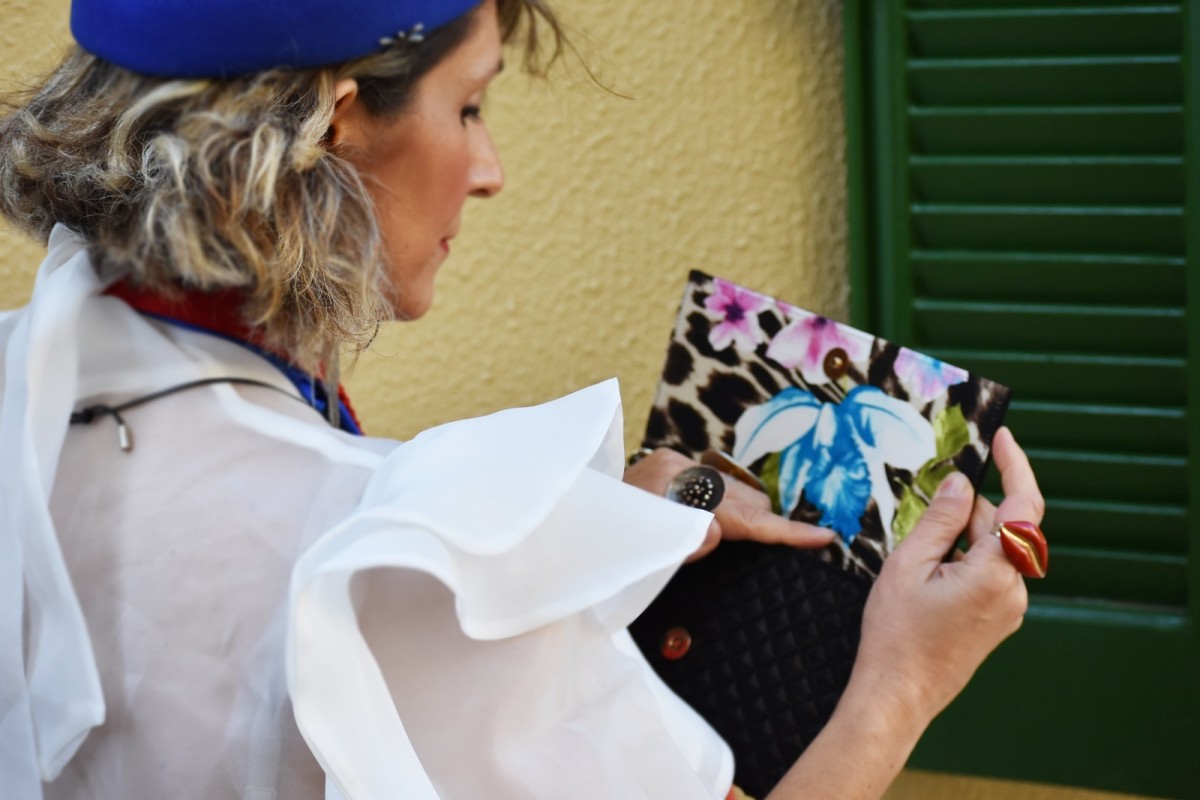 Designed by Italian fashion company Fendi in 1997, and Popularized on Sex and the City in the late 1990s, look so cool with my white sheer puff sleeves top. Above all, The Baguette purse is simple, yet so cool, goes with everything. From classic blazers, loose-fit denim, to midi dresses allows a contemporary expression in your street style look. Finally, the choice is yours. Start to enjoy Fashion Trends Spring 2021 now!
♦The Top 10 Fashion Trends Spring 2021: These are the Omar Mansoor key Summer fashion trends from London Fashion Week 2020.
♦Photo rights & styling by Chrysanthi Kosmatou/Think-Feel-Discover.com
♦ White Puff sleeves top & Slim-fit trouser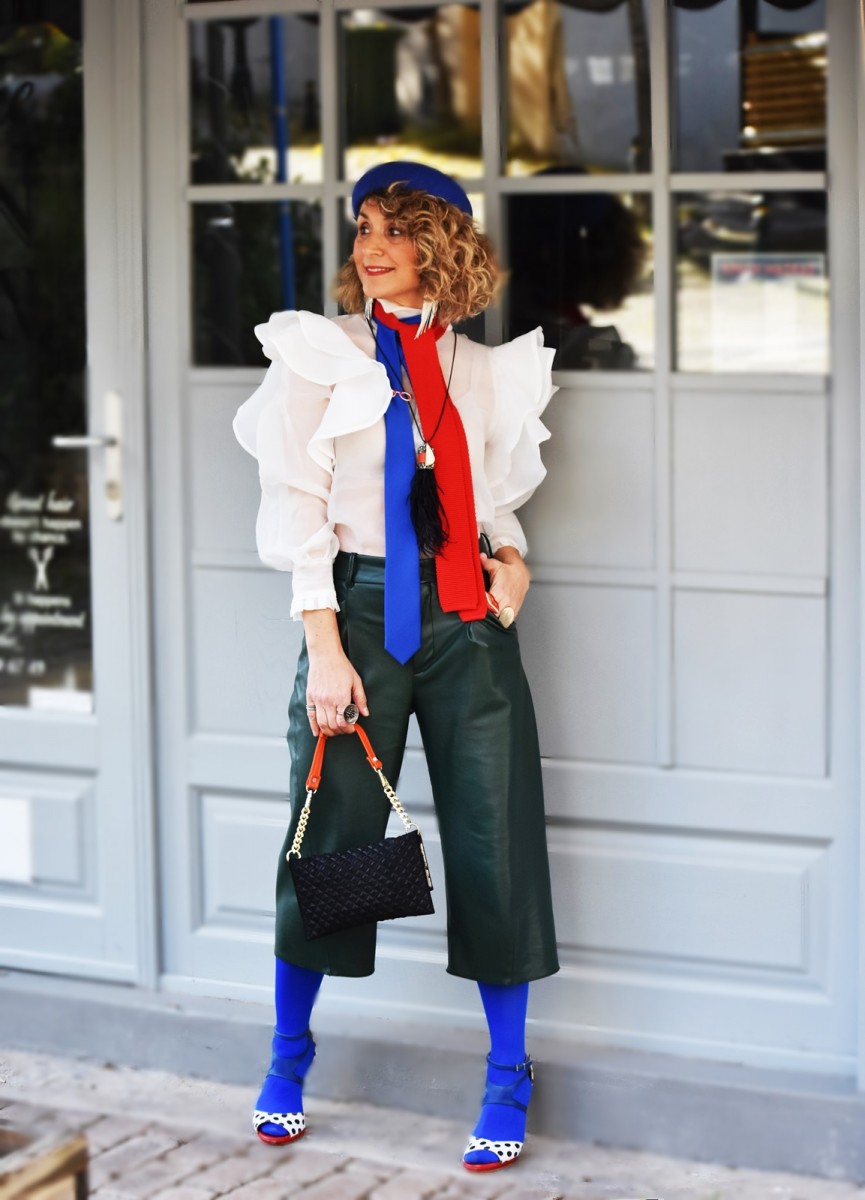 By Chrysanthi Kosmatou Wednesday 30 December 2020