2)PANTONE 14-1220, Peach Nougat.

The new sense of calm and wellbeing. Wear it now: The best choice today for a relaxed look.

Peach Nougat is my colour choice in my quest for pastels, and sophisticated neutrals. In my eyes, it offers a warm cocooning contrast to the grey, black, and red colour. Nature always inspires me. The Couture Handmade printed design in this peach colour take my mind's story in life. Be stylish, ready to innovate, and free to wear a relaxed look.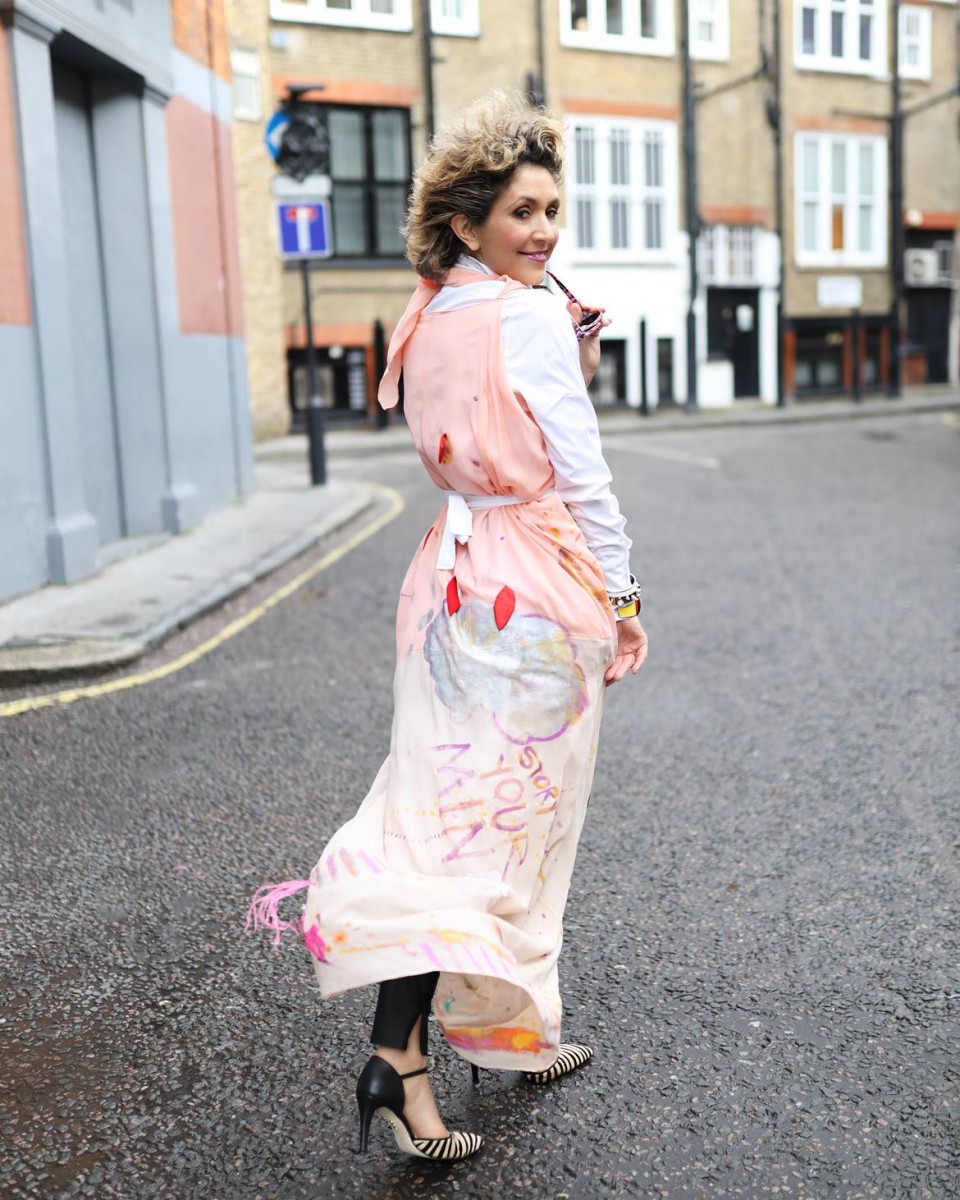 It is about a new colour, a return to a balanced look regarding a timeless, contemporary, and original approach to fashion style. Be ready to combine luxury chic with comfort. Be flexible, creative, and dynamic. The peach colour is the basis for a new way of wearing colours trends 2020. The fantasy is in your mind.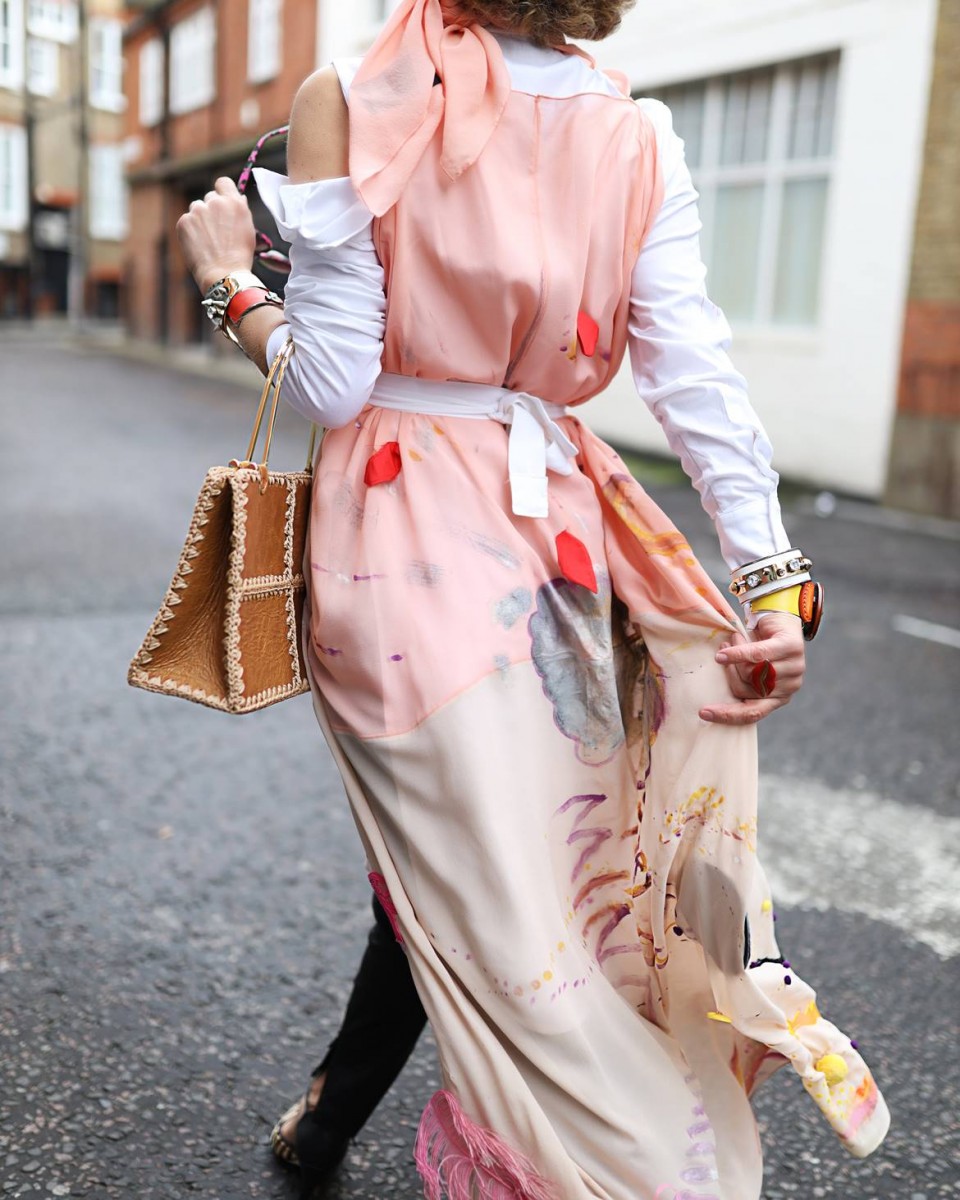 Above all, wearing it with leopard pumps, pop-up jewellery, and contemporary white shirt, it reflects my mood for a softened but updated city look. Moreover, Classics and tailoring are always in style. That is to say, Wear it now, update your way to dress, and be ready to move. That's a perfect colour idea for your Fashion Style.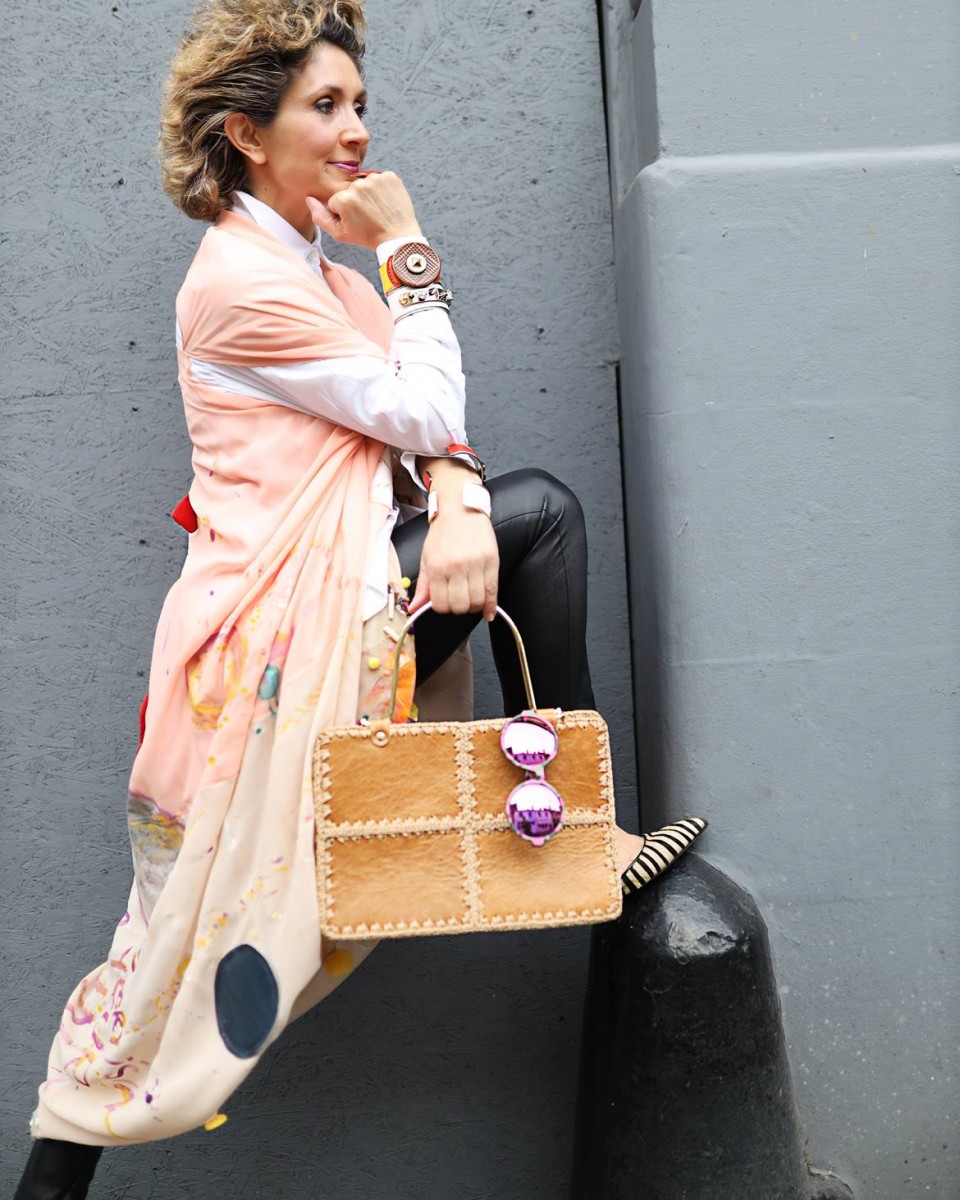 3)PANTONE 13-0648 Green Sheen.

A bold acidic yellow-green shade that will always stand out. Stop to Discover it now, and simply explore adventure on the street. Afterthought, be inspired today.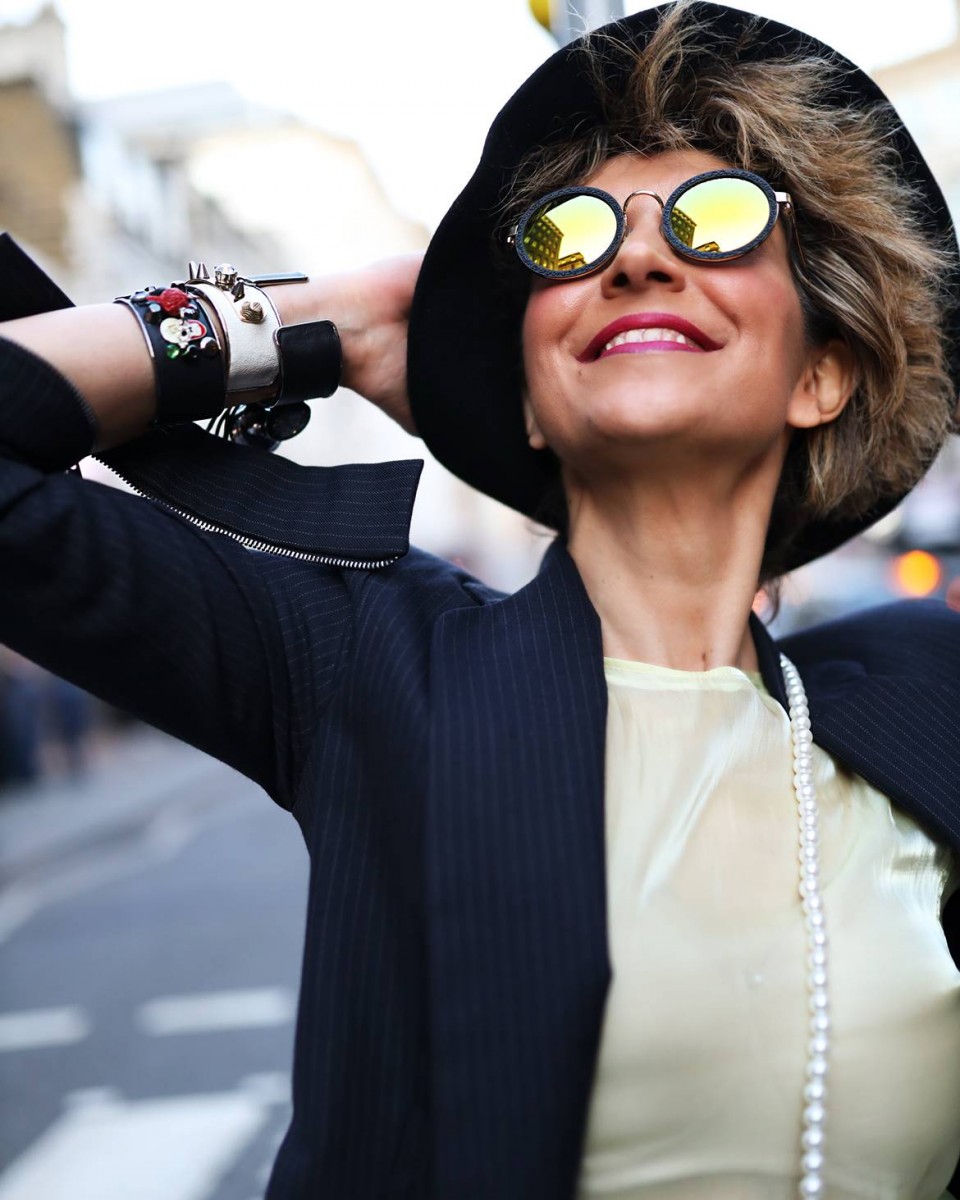 Acid yellows take the classics to another level. This outfit is a gentle approach to transparency. My yellow-green transparent top with rounded and bubble-like sleeves leads to soft geometric forms. Above all, during London Fashion Week, I love to explore colour shades. Acid yellow creates a more contemporary look with jacquard in classic blue. It is about a classic tailoring look, taking inspiration from London's bespoke design.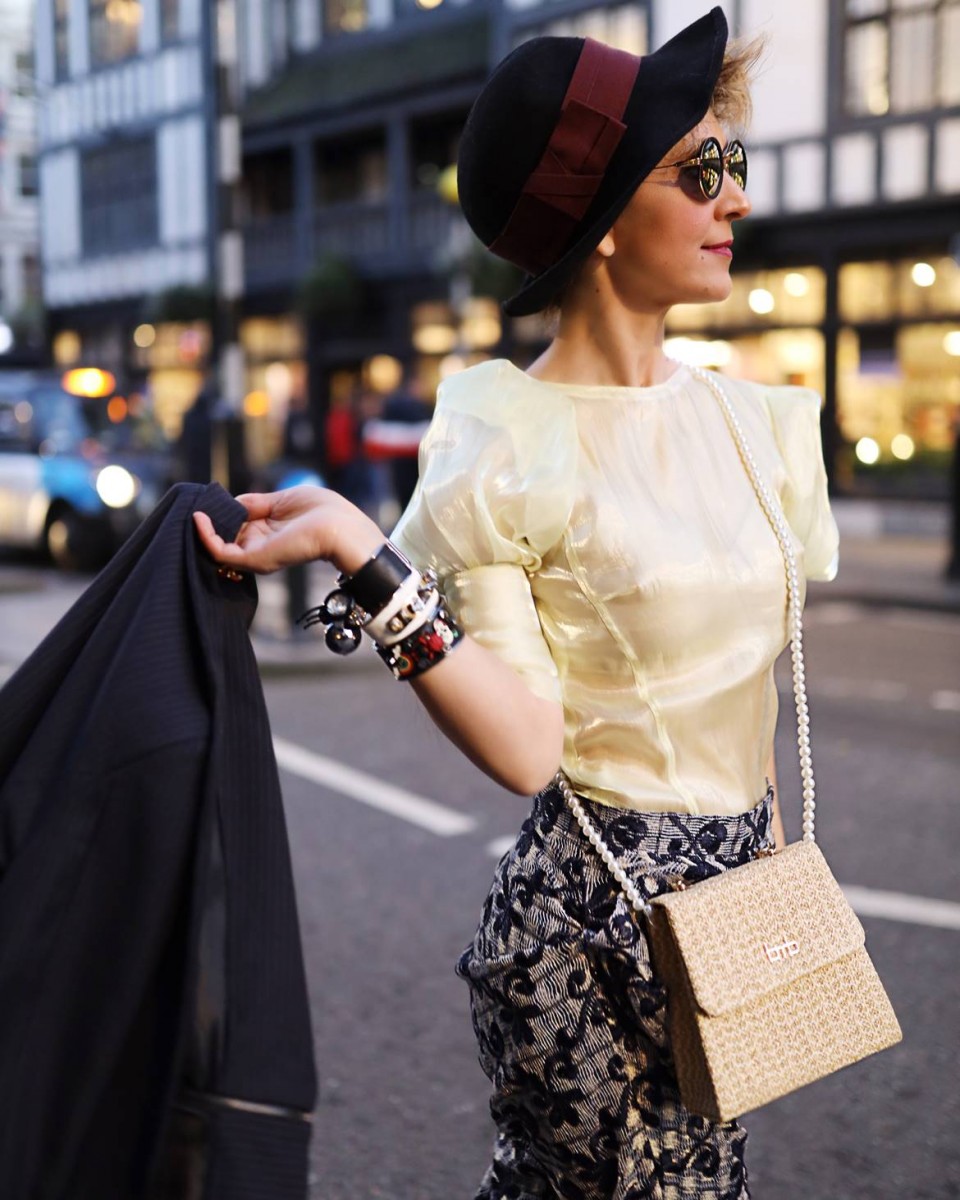 Always define the value of Color Palette for your fashion style: Come together now to create a palette of fresh colour classics. Still, Stand in the full power of yourself.
I always start with experimentation and a pure feeling a dynamic colour trend for my London Fashion Week Street Style in February 2020. Firstly, the final result never stops to surprise me when colour is the protagonist for my way to dress. Secondly, I consider balance and harmony,  make me smile with joy, and happiness. Moreover, my 3 Pantone colour forecast 2020 explore a more dynamic image.
Above all, I hope that creating a new Fashion Trend Forecast I keep on challenging your attention to a more responsible, sustainable way to talk about fashion trends. However, my vision as a Fashion Stylist and blogger is to see colour through creative design. London Fashion Week Street Style 2020 affirms a desire for a profound transformation, to explore and share with you new fashion solutions. Here are my 3 top colours for 2020. In sort, Have fun, stay curious, be feminine and never forget today that purple, peach, and yellow are clean colours for elegant simplicity. Dare to wear them now, and stand in the full power of yourself.
1)PANTONE 19-2428 Magenta Purple.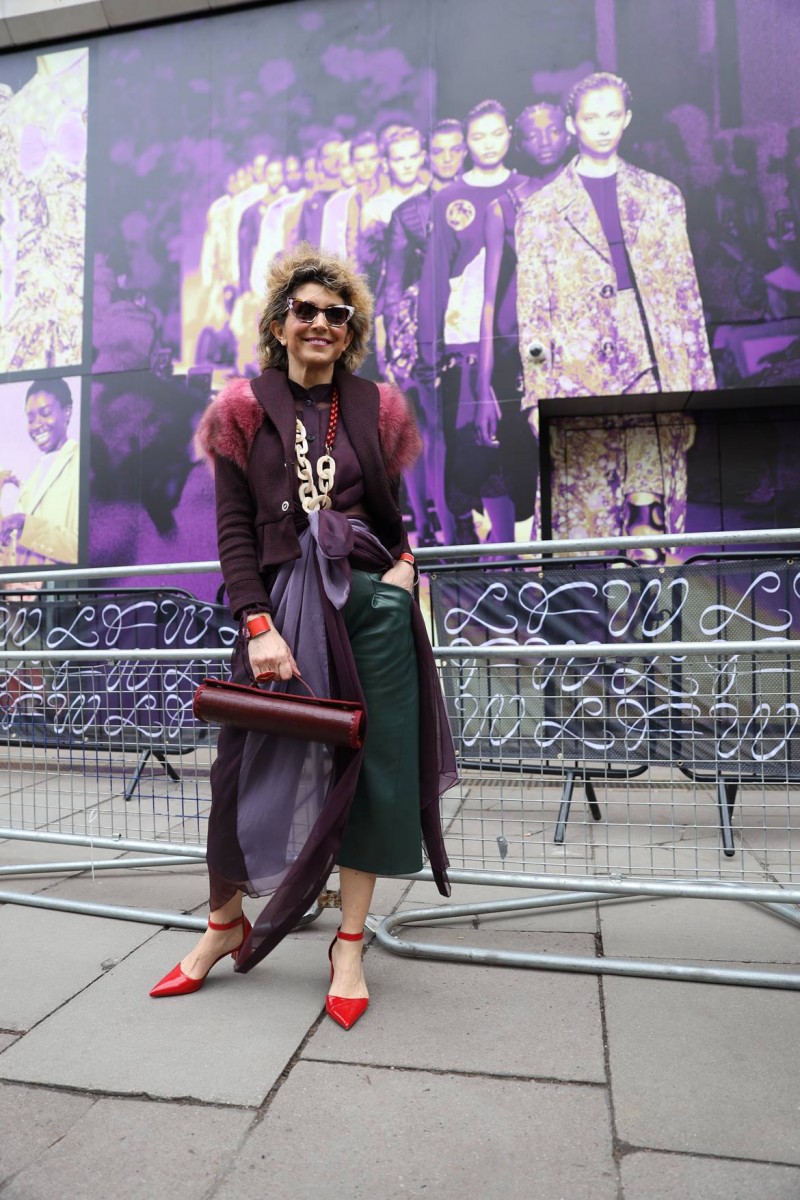 Styling by Think-Feel-Discover.com, Instagram: @think_feel_discover
Eco fur bolero & Vibrant purple Airy transparent long shirt by @christinejoegr
2)PANTONE 14-1220, Peach Nougat.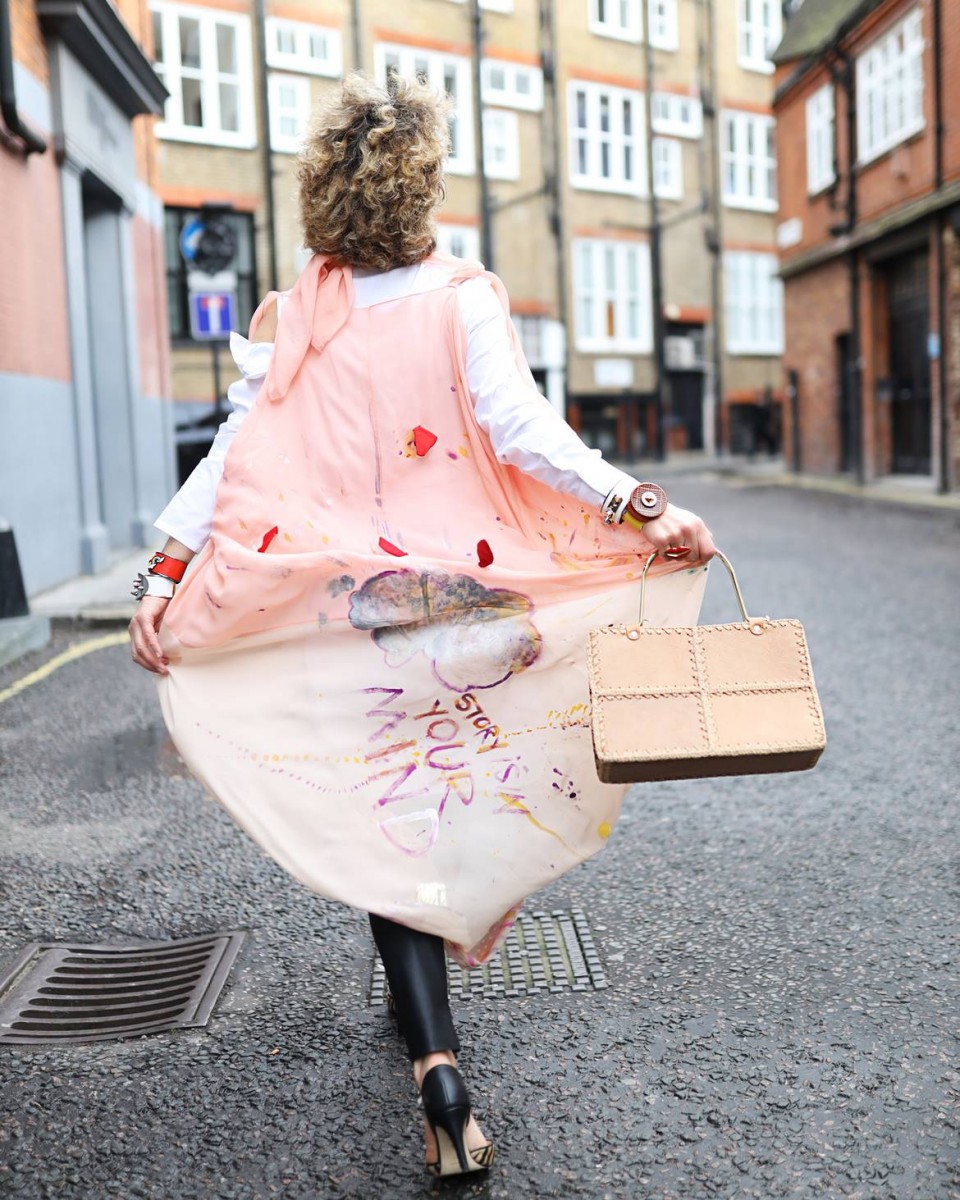 Styling by Think-Feel-Discover.com, Instagram: @think_feel_discover
Airy transparent handpainted design by @maisonfaliakos
3)PANTONE 13-0648 Green Sheen.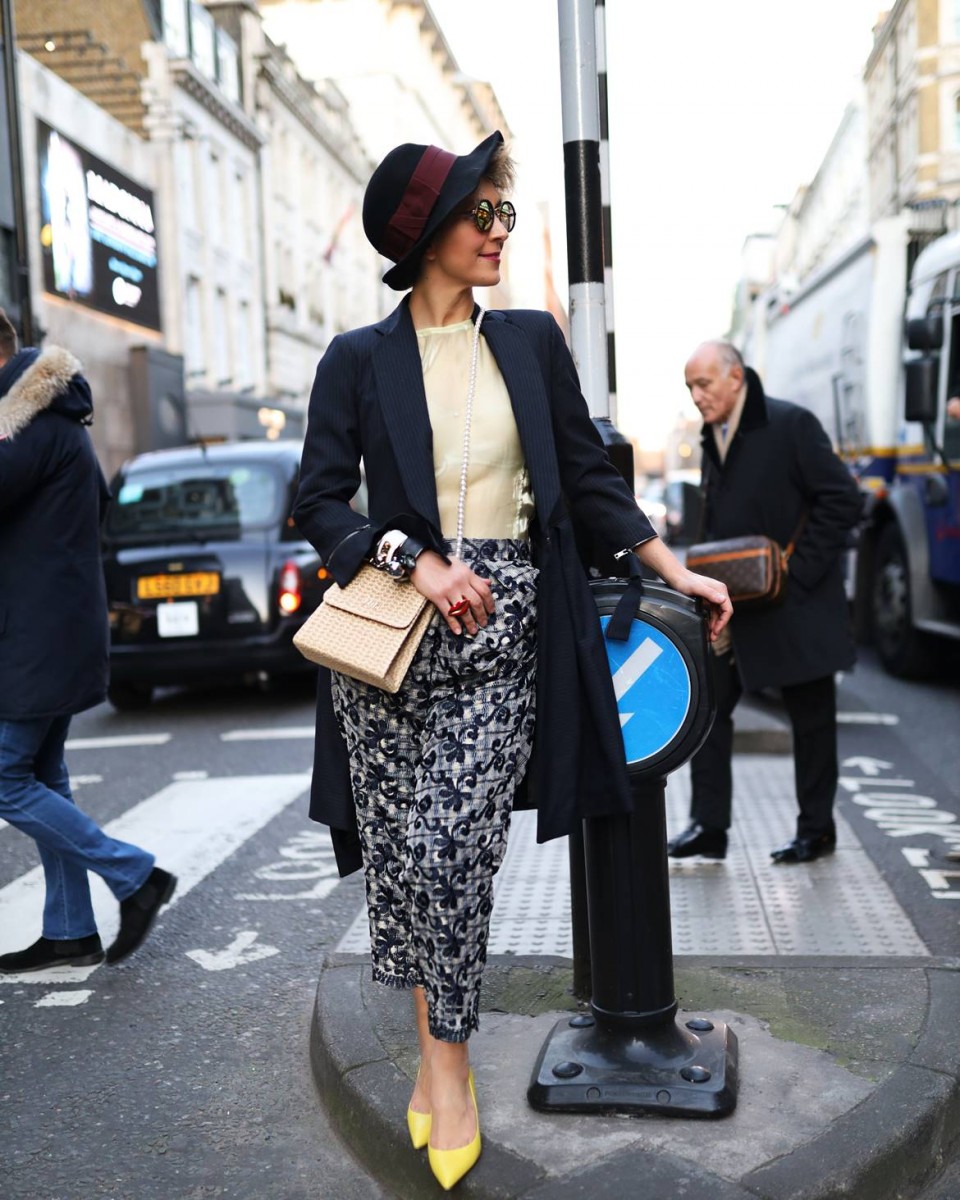 Styling by Think-Feel-Discover.com, Instagram: @think_feel_discover
Jacquard trouser & acidic yellow-green top by @christinejoegr
The new Chanel style bag by @bmb_bags_
Bluecoat with zipper details by @politimigian
By Chrysanthi Kosmatou, Sunday 22, March 2020