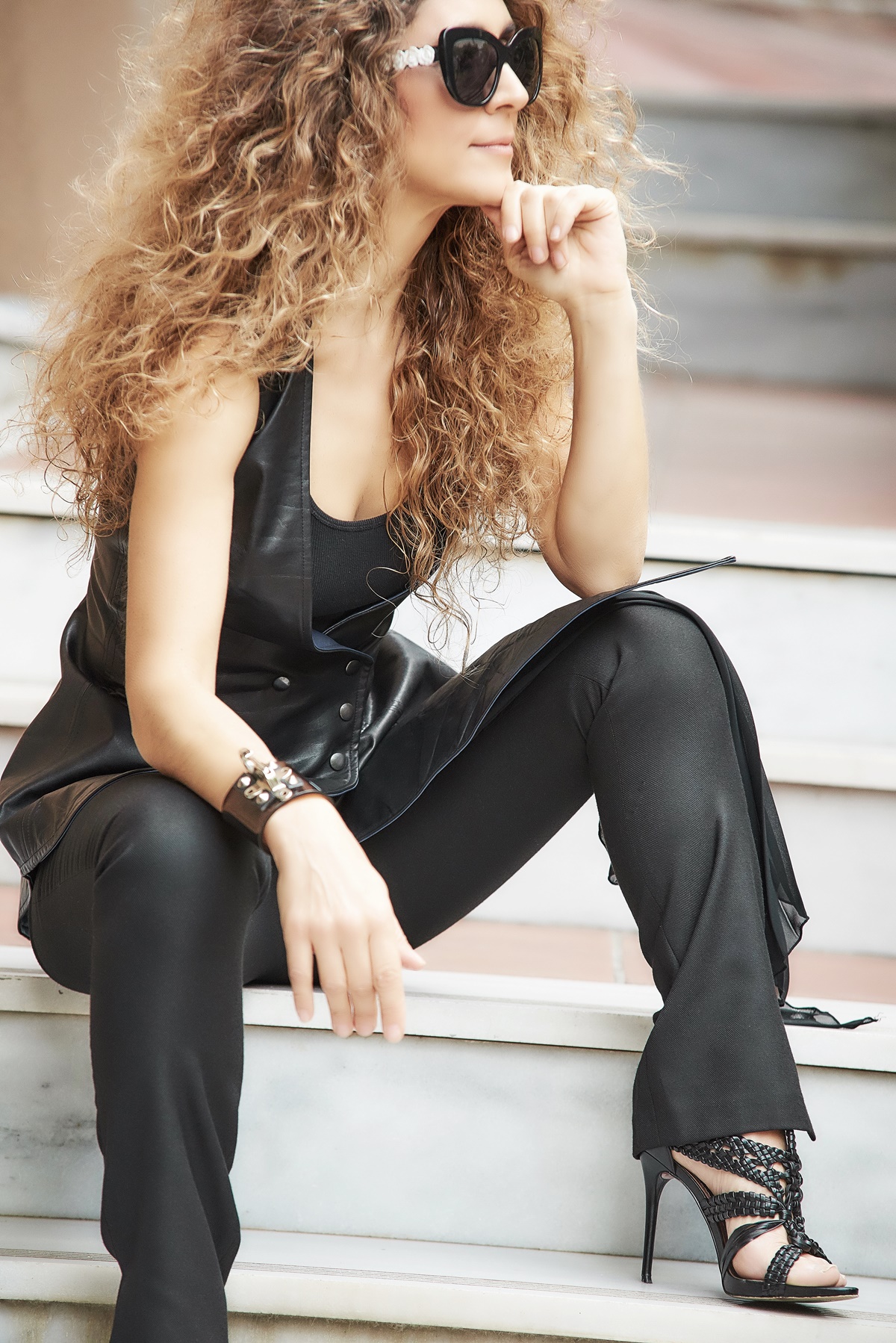 How does a designer's style define today your style? Above all, how does anytime fashion reflect the respectful attitude of the wearer?
The designer's way of creating is always an opportunity for me to turn your attention to the things that matter. That's the reason I decided to share with all of you every Friday, a flexible working process about Fashion Style. Fashion always change and challenge our creative imagination. The definition of personal style is the key to an inspiring outfit.
In my eyes, beauty is a simple honesty in design and reflects the respectful attitude of the wearer. Focusing on the handmade and keep on discovering precious details that always make the difference the fashion style project is my way to explore and create fashion.
I'm really proud to share with you today my collaboration with Maison Faliakos. The core of the styling project with Christos Petridis and Venediktos Adidas, it is the unique concept of Ready-To-Wear AW 17/18 "ParisAthensAntwerpCollection".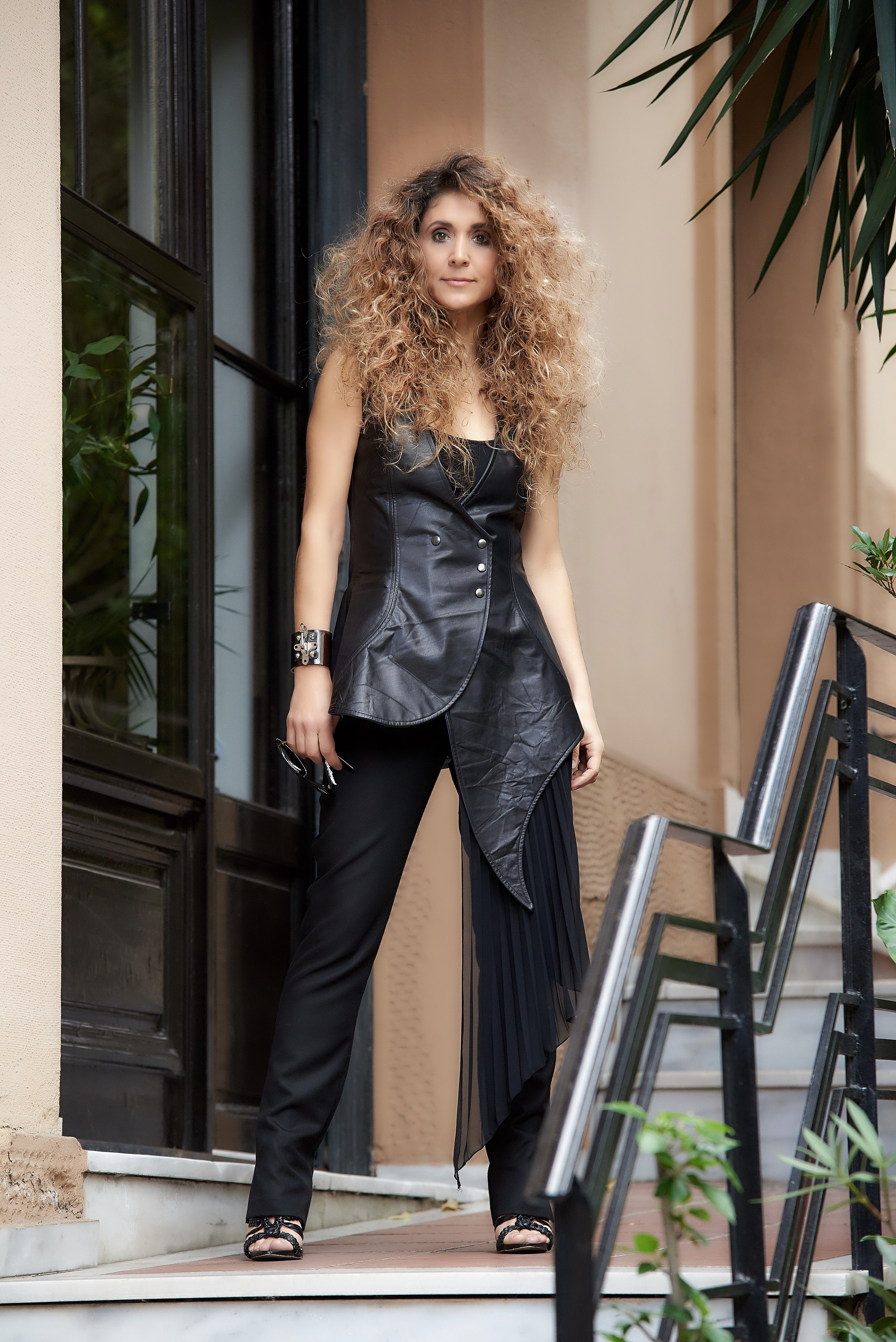 The black sleeveless leather architectural vest ready-made to empower your self-confidence. Be ready to wear it now.
The first outfit is a Black sleeveless leather architectural vest with a pleated panel. It is about rich fabrics and a sharply tailored suit, patterns that embrace the body, add self-confidence and sophisticated elegance to your dress code. Urban darks and bold shapes, I do believe that this is the perfect choice for your daily look.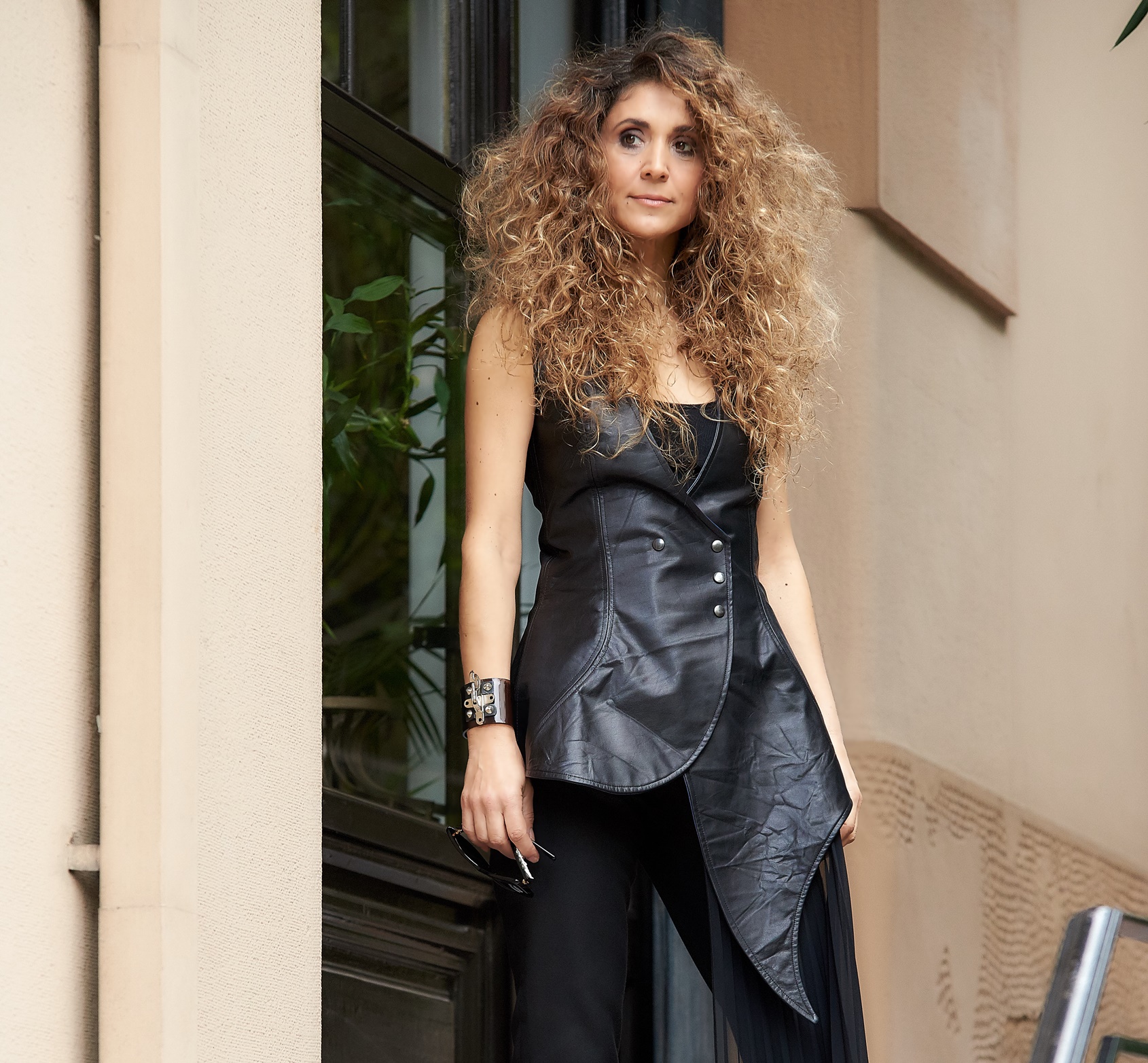 Discover the olive khaki plexiglass cuff, an ultimate accessory detail for your everyday outfit. Choose your shapes to suit soon.
Head-to-toe Black colour straight cut pants create a beautiful sense of balance. Ultimate accessory detail of this outfit, it is the olive khaki plexiglass cuff with industrial elements.
The idea is to play with patterns, fabrics, materials and structures. The combination of clean lines and artisanal workmanship determines the choice of your fashion style. Choose your shapes to suit.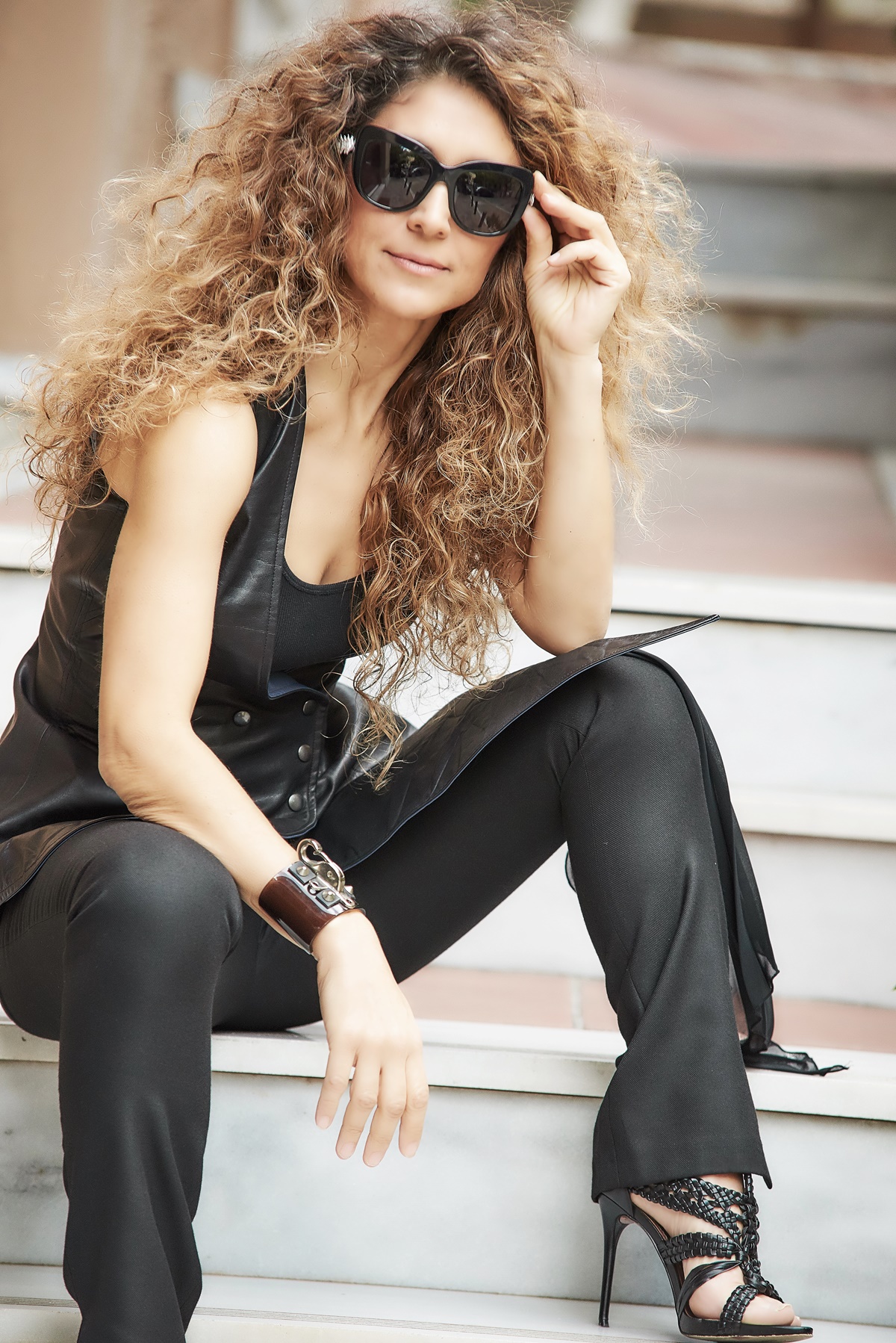 By Chrysanthi Kosmatou, November 3/2017