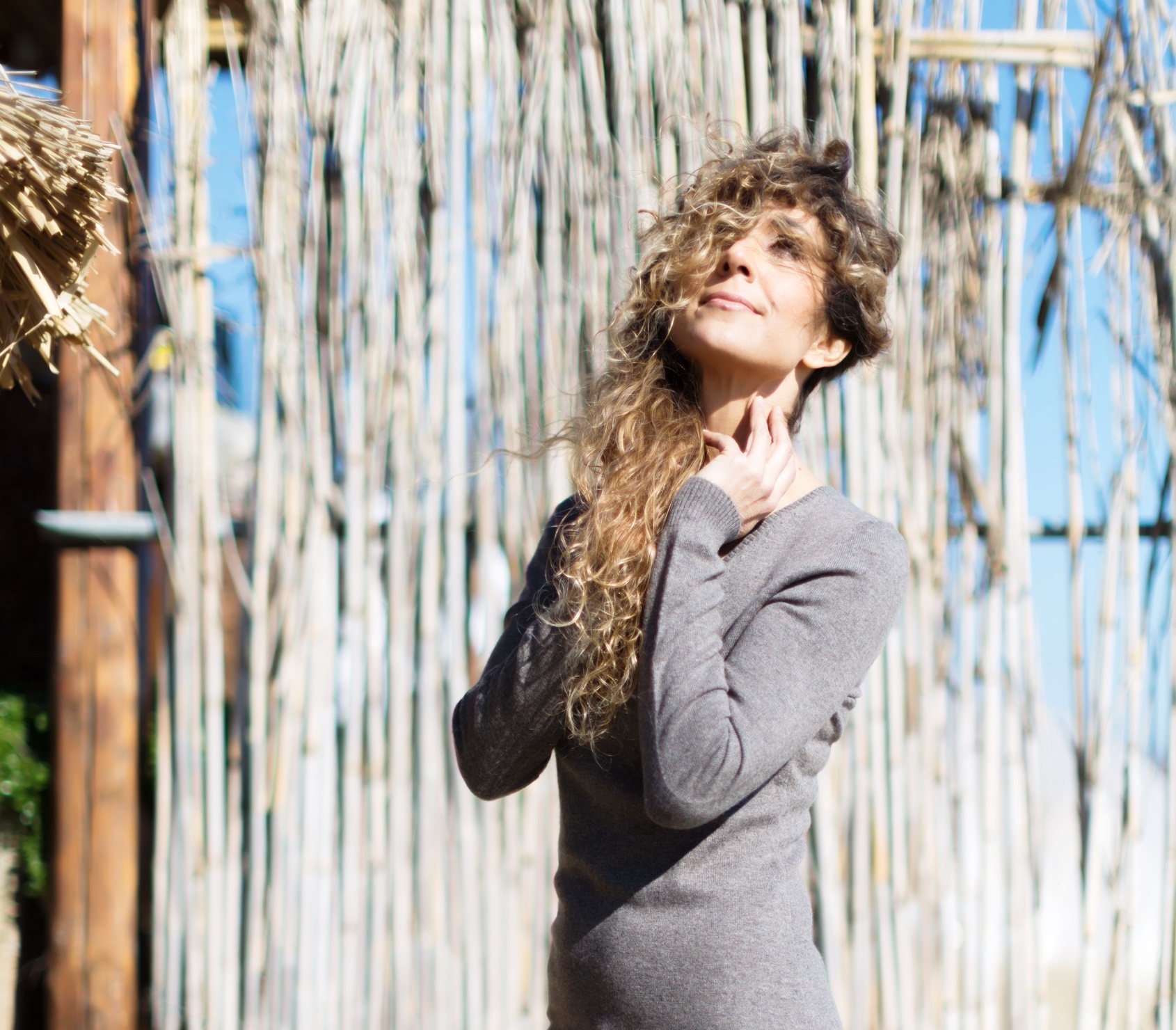 Which is the value of colour in Fashion today? Be always creative, open your eyes and see. Besides, are you ready to explore your beauty soon and make it cooperate perfectly with knitwear?
There's always a need to explore the value of colour in fashion. I'm really interested in the way that colour choice reveals your beauty. Maybe, this is the reason for pushing myself to discover a new way to express my love for colour. Besides, I do believe that colour and knitwear could cooperate perfectly together.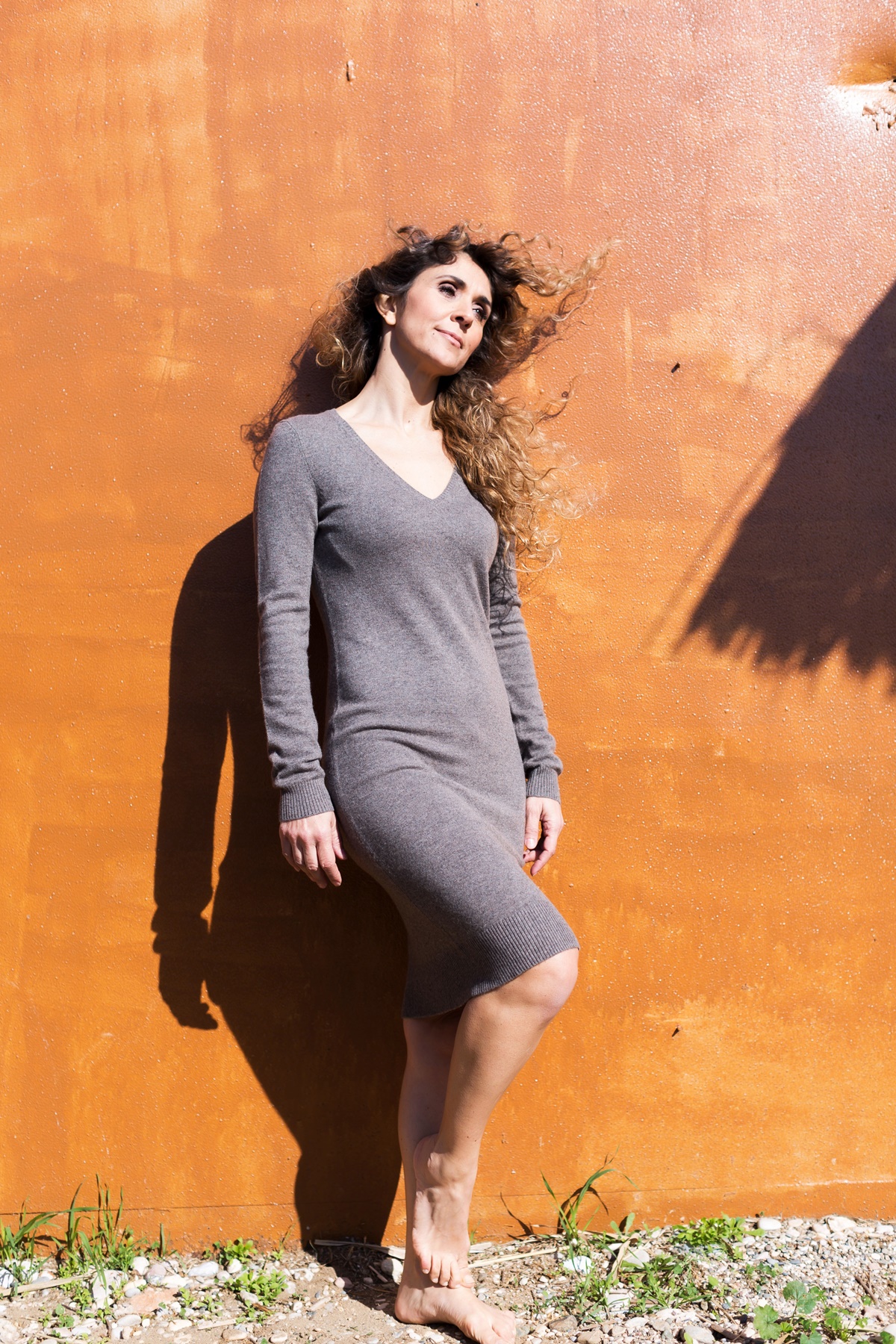 The cashmere V-neck dress inspires the world of neutrals. Be ready to wear it and feel it now.
A cashmere V-neck dress is the perfect choice for your fashion outfit. The refined cashmere yarn embraces my body and makes me feel that beauty in fashion is all about emotions. Precious details that reveal the elegance of simplicity. For me, terracotta colour with pale brown represents the world of neutrals. It is all about a mixture of colours. Yes! Cashmere wool can be in style.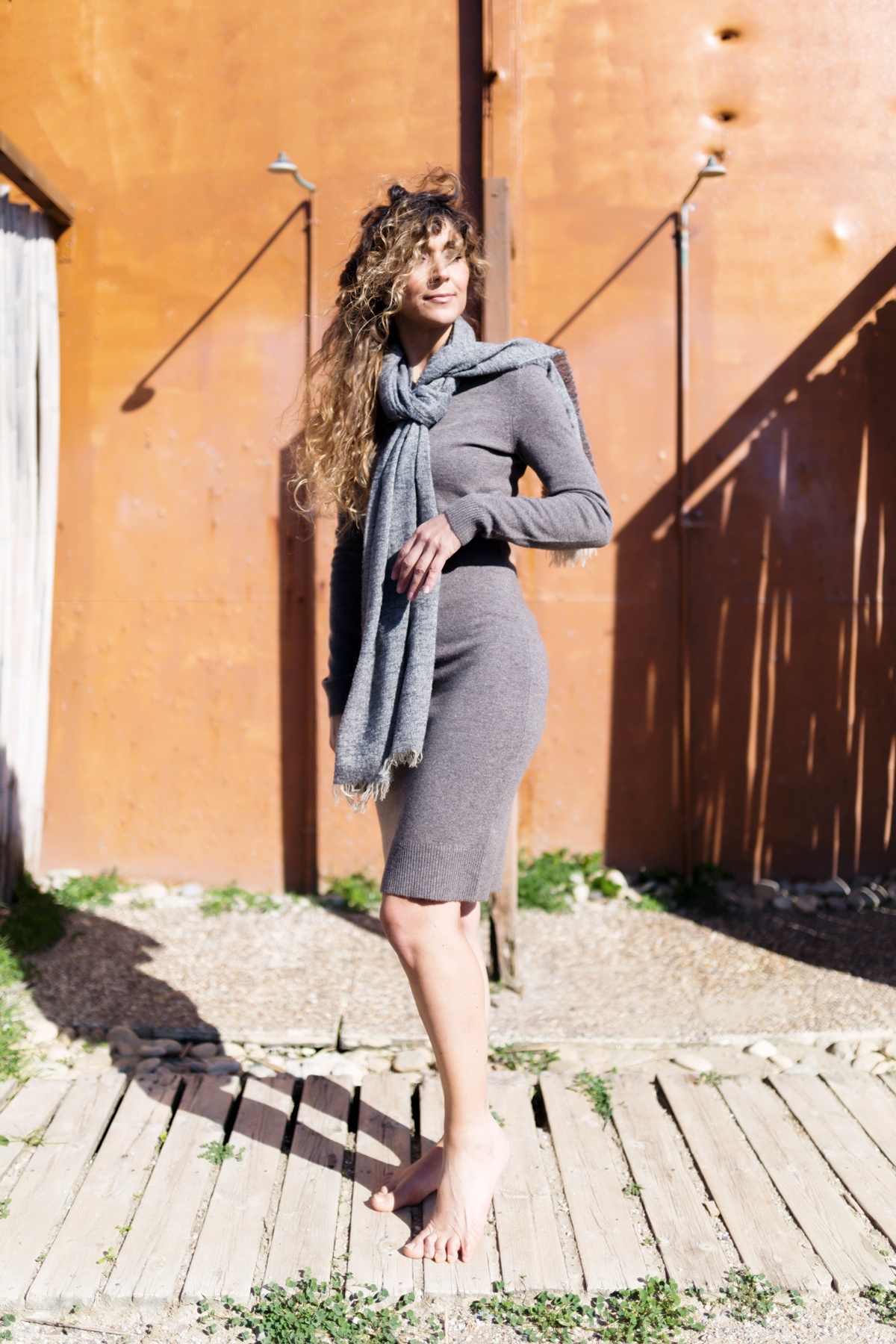 Add a wool scarf in your knitted outfit today and enjoy wearing it all day long. Above all, the final choice is always yours.
Moreover, sometimes the basics of real refined quality, like cashmere, are a perfect choice for your daily dress code.
Afterthought, wearing the cashmere V-neck dress with a wool scarf in melange grey, it adds a slightly brighter shade of the neutral palette in my outfit. This is an outfit choice that you would enjoy wearing all day long.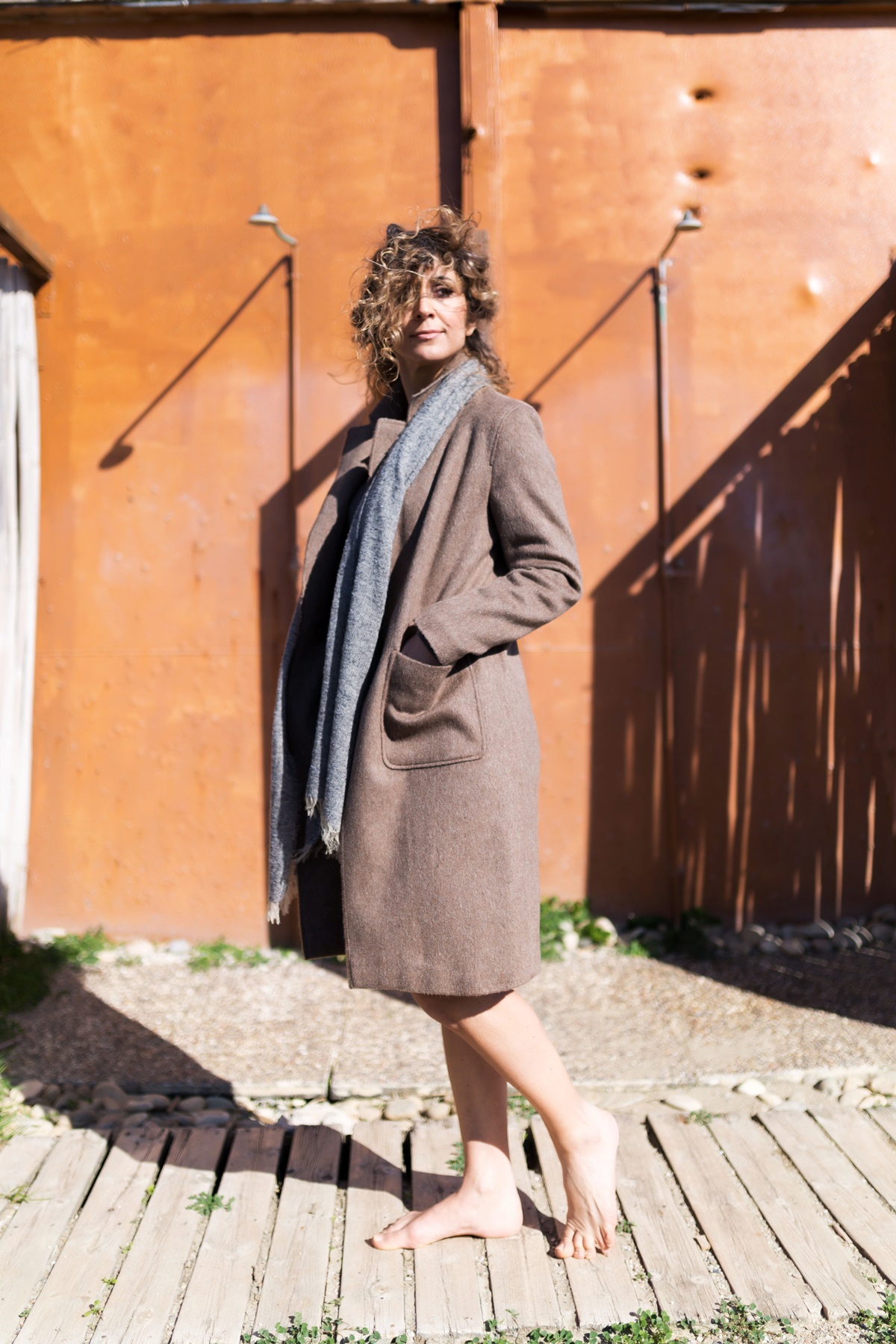 Wearing daily the wool-mohair coat is it about trends or freedom of expression through fashion? Besides, open your eyes and think always how do you feel? It's time to discover your own style.
In terms of style, anything that makes an outfit personal, then beauty appears. Don't think "What are most people are going to like", just be you and do what you feel. The wool mohair masculine coat in pale brown, respond to my creative freedom of expression through fashion. It is all about a refined coat, that offers the option for a modern easy-going outfit. I love symmetry and tonal colour combinations.
Neutral colours challenge my design thinking, encourage me to be real and authentic. Is that real beauty? That's your choice!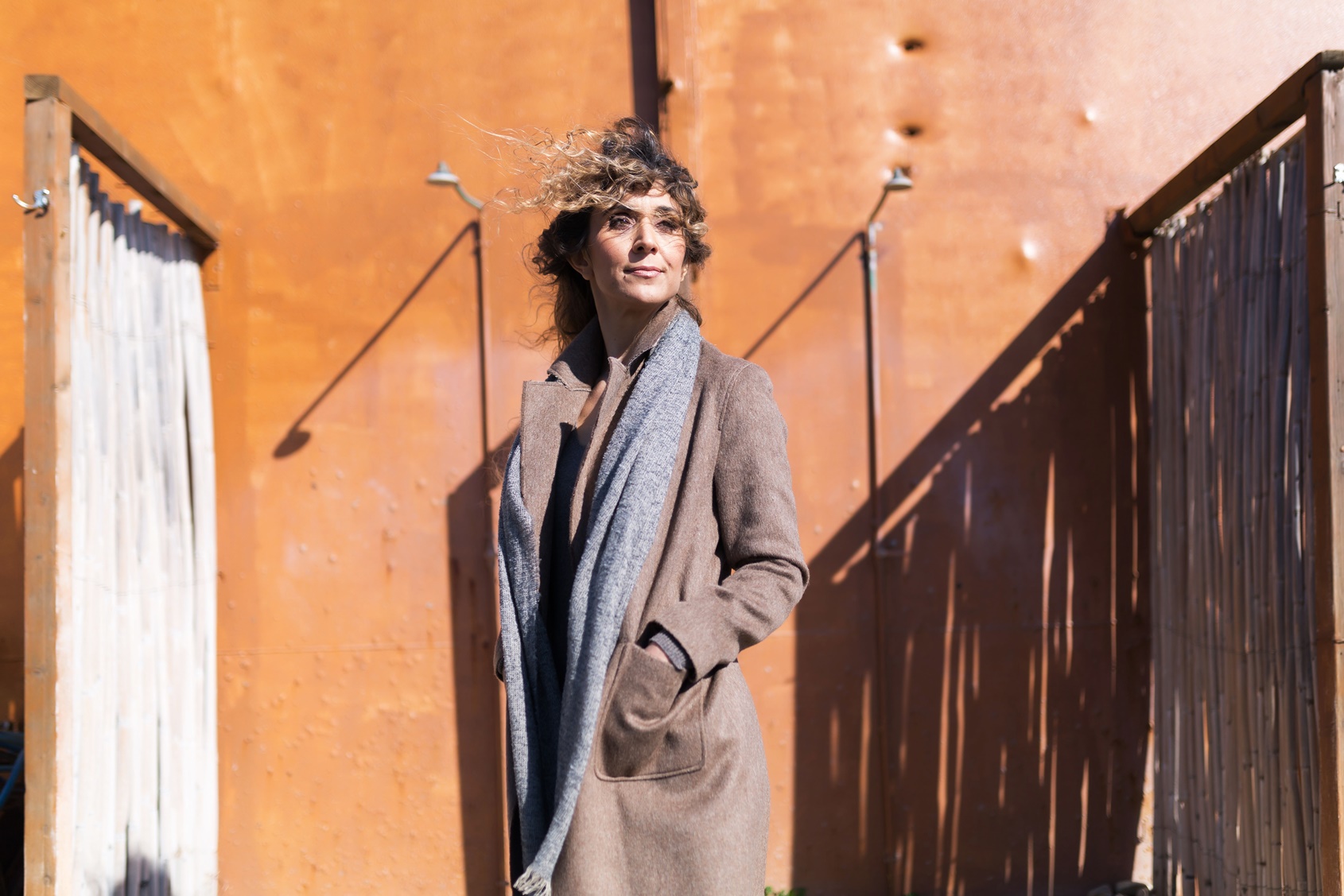 ♦STYLING & CREATIVE CONCEPT: www.Think-Feel-Discover.com 
 ♦Wool Cashmere V-Neck Dress / Wool Mohair Masculin Coat / Stole in grey melange: www.lola.gr 
♦PHOTOGRAPHER CREDITS: Dimitris Giouvris Photography 
 ♦MAKE-UP ARTIST: Eleni Ilio Makeup – Santorini & Athens
by Chrysanthi Kosmatou, December 6/2016.