Share this
♦The Animal-print Sunglasses.
For me, Animal-print trendy glasses for women will be one of the 2021 most popular frames. Likewise, these Dolce Gabbana limited edition oval sunglasses in neutral grey colour make the perfect contrast with bold print outfits. Above all, these clear oval sunglasses by Ofthalmos Official are here to stay.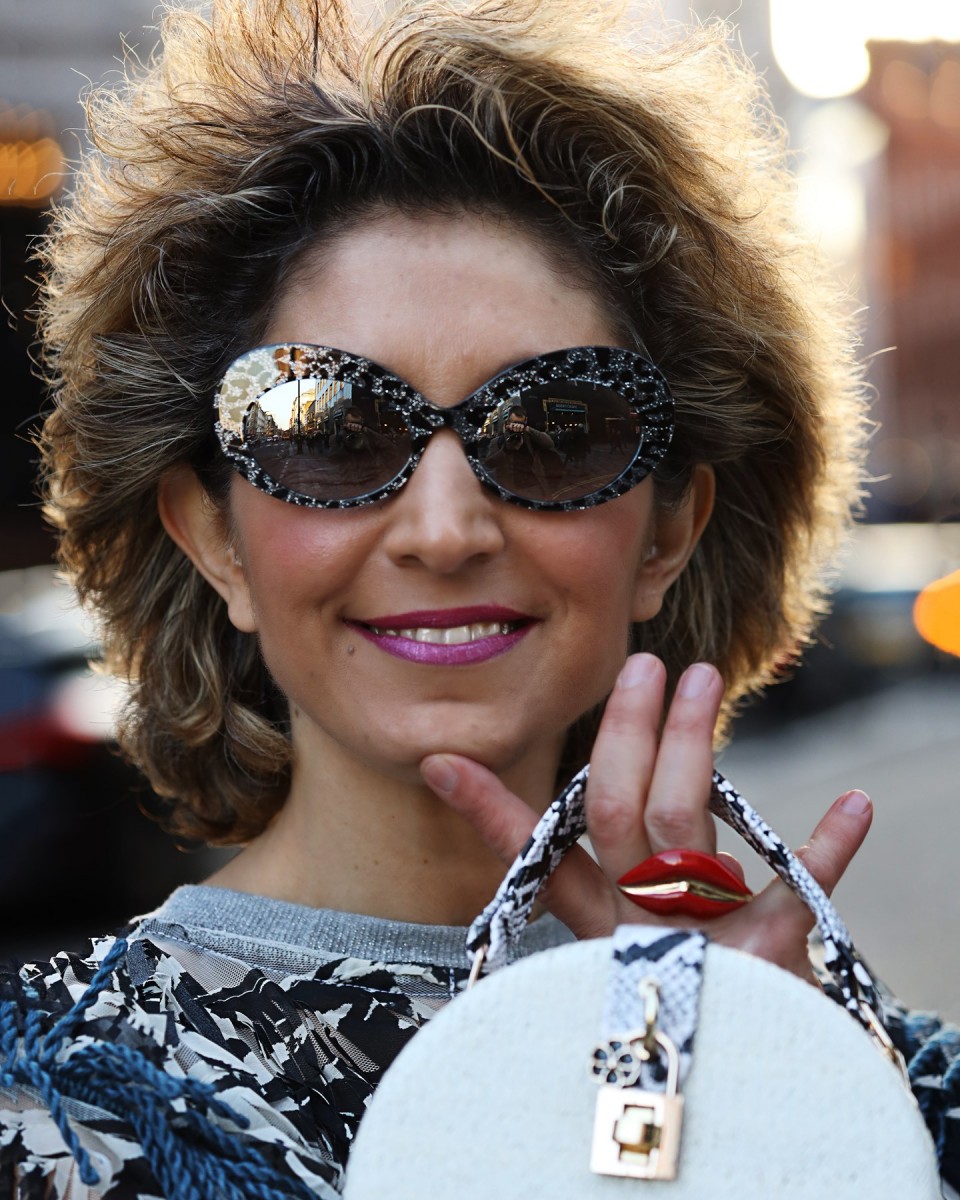 ♦Animal Print Sunglasses by Ofthalmos Official / Sweatshirt by angrysallyofficial / Jacket by eatingthegoober / Bag by Bmbbags. gr / Pop-Up jewellery by Kostas Zigiris.
On the other hand, take note that the animal-print oversized sunglasses are the ultimate expression of London street style. Finally, these Limited edition Dolce Gabbana oval sunglasses fit perfectly my face. They offer me sun protection and throw off the natural balance and symmetry of my face. Do you know that It is about one of the most popular prints in Fashion History? In the 1970s and 1980s, thanks to female rock stars who wore animal print, it symbolized independence, confidence, sexuality and nonconformity. Stop now and dare to wear animal-print sunglasses to innovate your way to dress.
♦The Lightly tinted sunglasses.

Best Sunglasses Trends 2021 for women in style.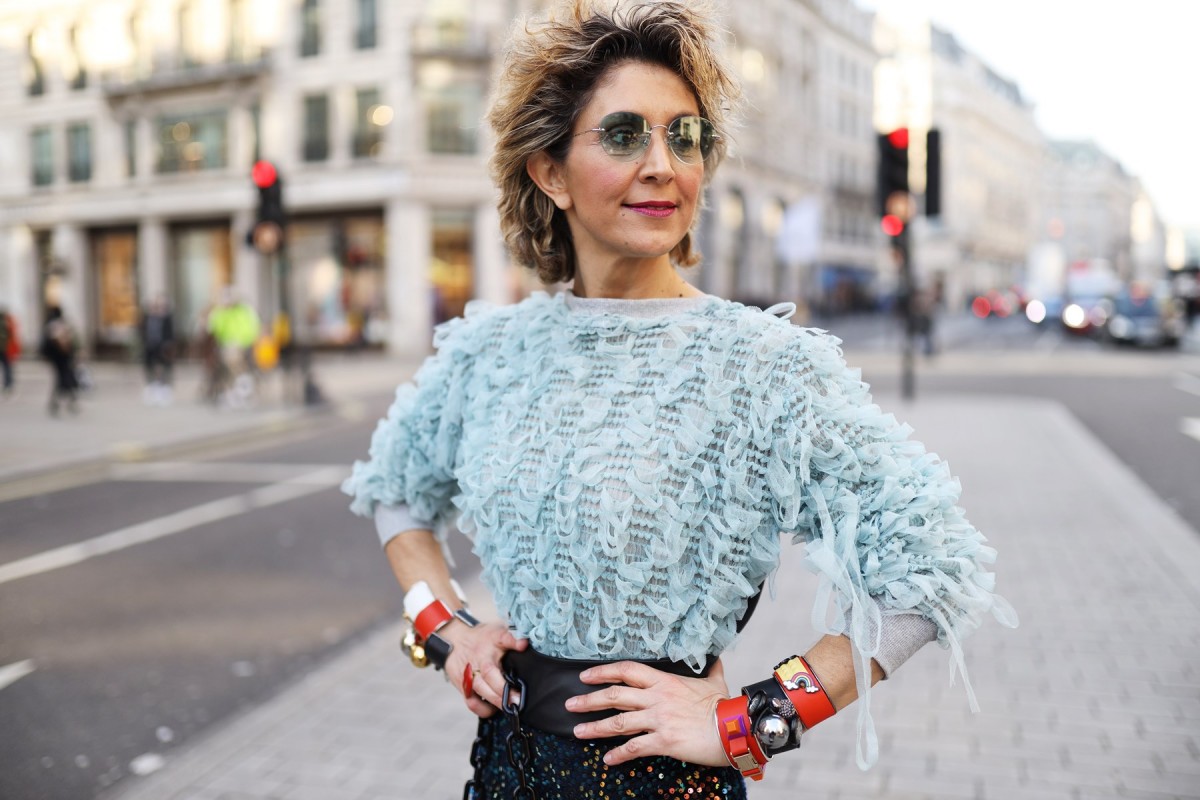 Believe me! One of the most stylish glasses for my UK style clothing is tinted sunglasses. I fell immediately in love with the creative concept of Eyepetizer. That is to say, for the eyewear shop Ofthalmos Official, these tinted sunglasses are the colours of emotion, joy, and style. In my creative imagination, it is about positive energy and the ideal Fashion accessory for the London Fashion Week 2021 street style. Moreover, these trendy glasses for women come with a wide colour option.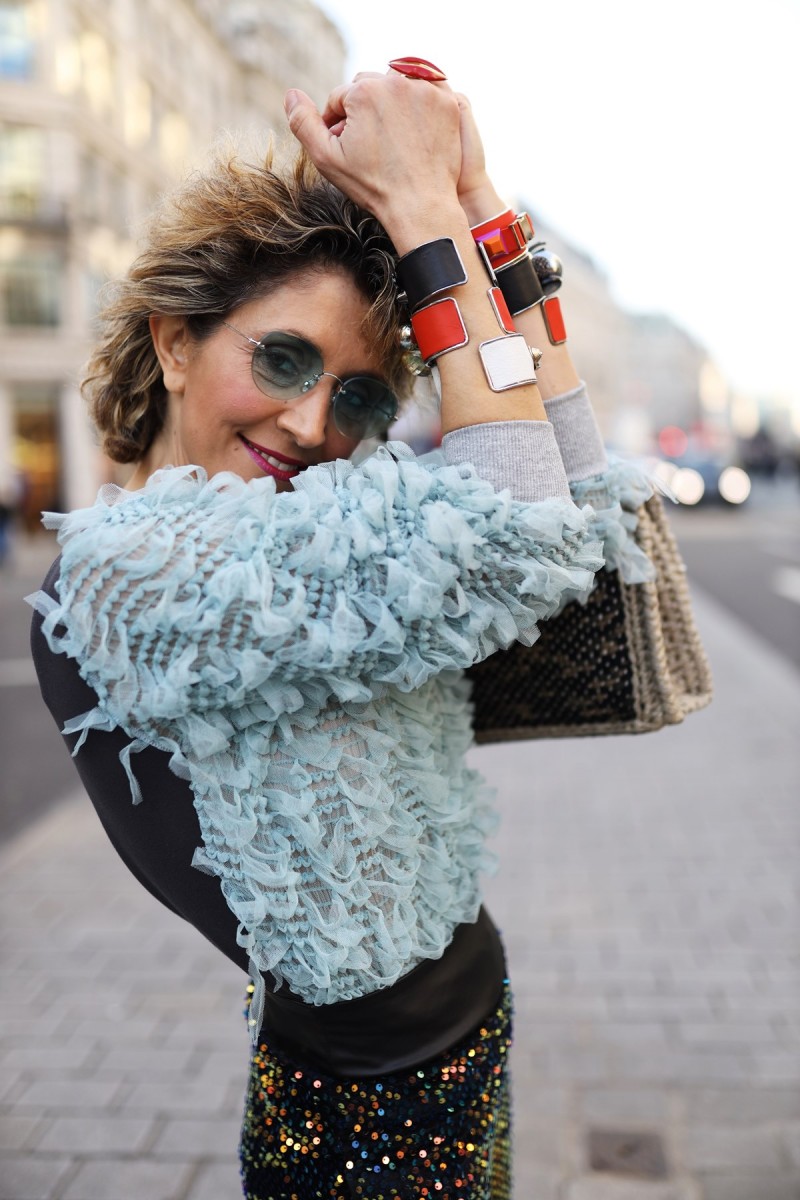 ♦Light Tinted Sunglasses by Ofthalmos Official / Sweatshirt & leggings by angrysallyofficial / Jacket by eatingthegoober / Bag by Atelier Vasiliki / Pop-Up jewellery by Kostas Zigiris.
Also, I have chosen light green to wear more as an accessory with any London outfits. Afterthought, consider that Super cool circular frames bring a unique style to what to wear in London. However, it is one of my favourites stylish sunglasses trends 2021. In conclusion, ultralight steel sunglasses are the best for the latest fashion trends. In my eyes, the most important fashion looks you need to know for Spring/Summer 2021 Trends: The latest easy-to-wear glamour in London. Above all, I do know that you will stand out for your distinctive sense of style.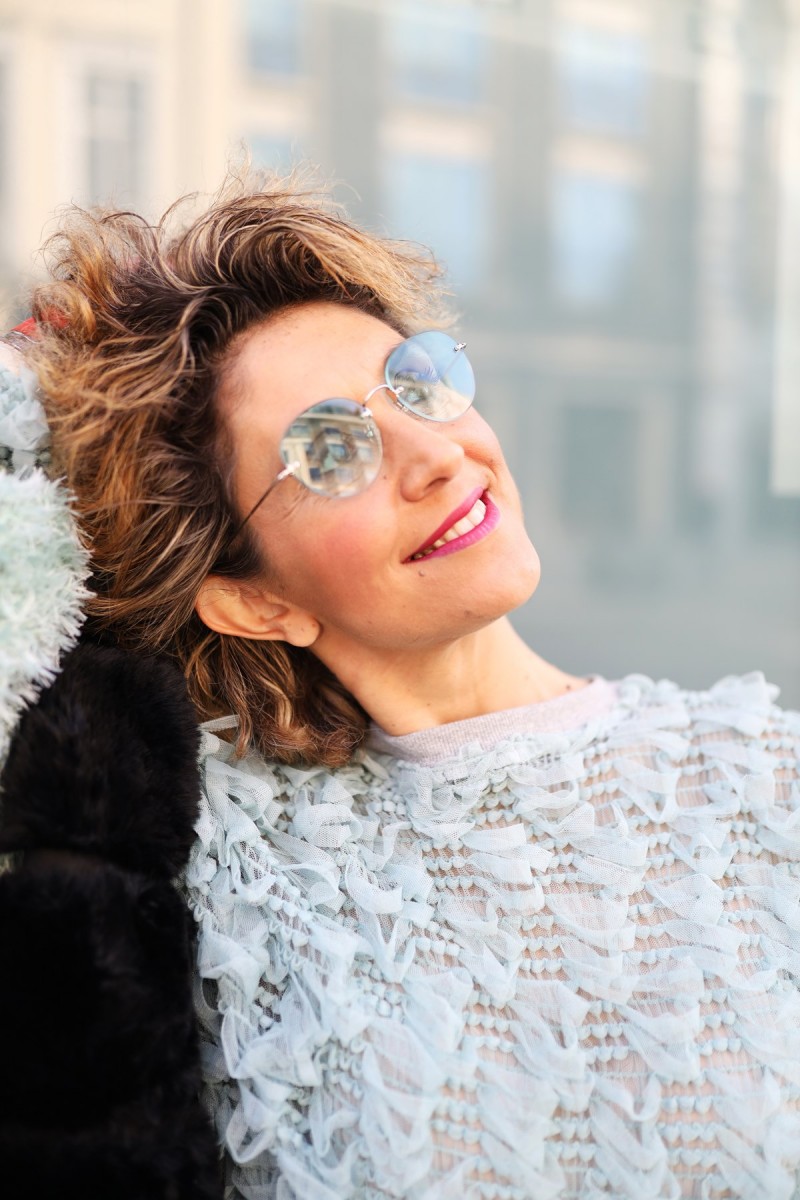 ♦The Embellished Cat-Eye sunglasses.

The Sunglasses Trends 2021 will be huge in 2021.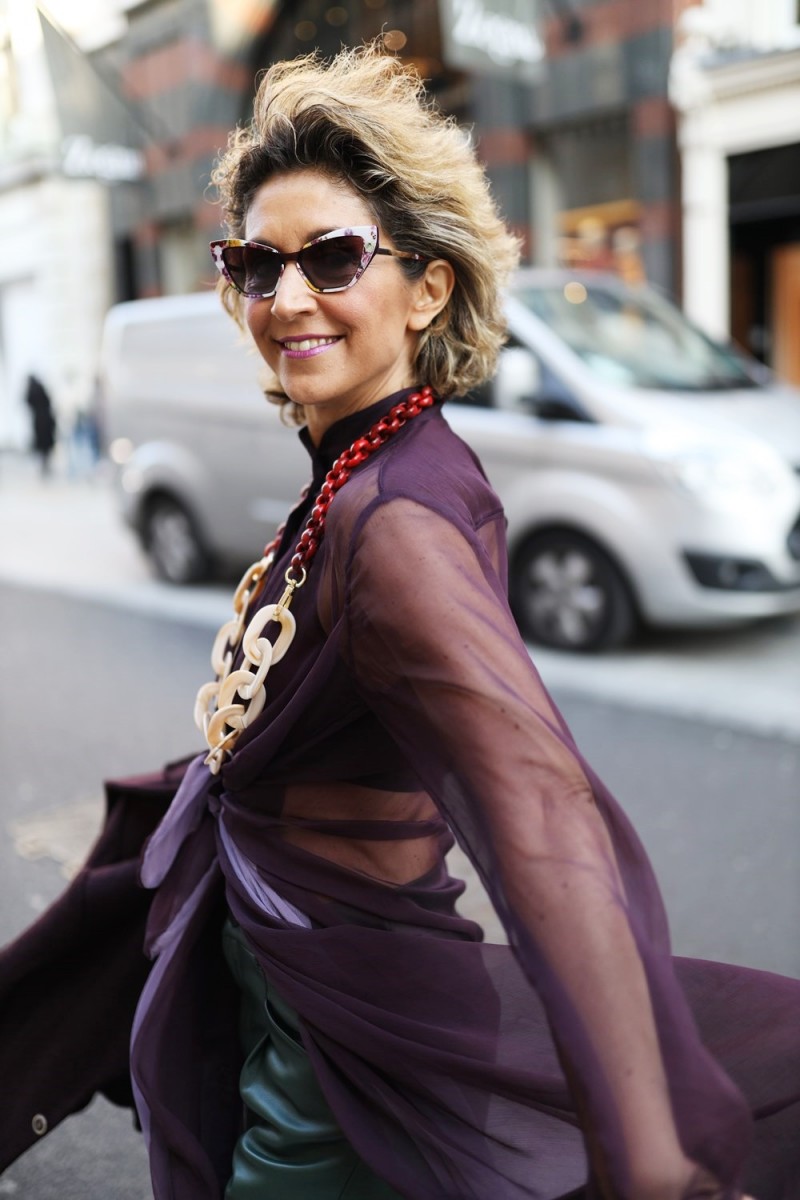 I think that embellished sunglasses will engage your imagination this season. I will explain to you the reason why. Firstly, I do love the ultra-luxurious flowers design of my Dolce Gabbana Cat-Eye sunglasses by Ofthalmos Official. Secondly, our collaboration for London Fashion Week Street Style reflects the beauty between originality and unexpected female sunglasses.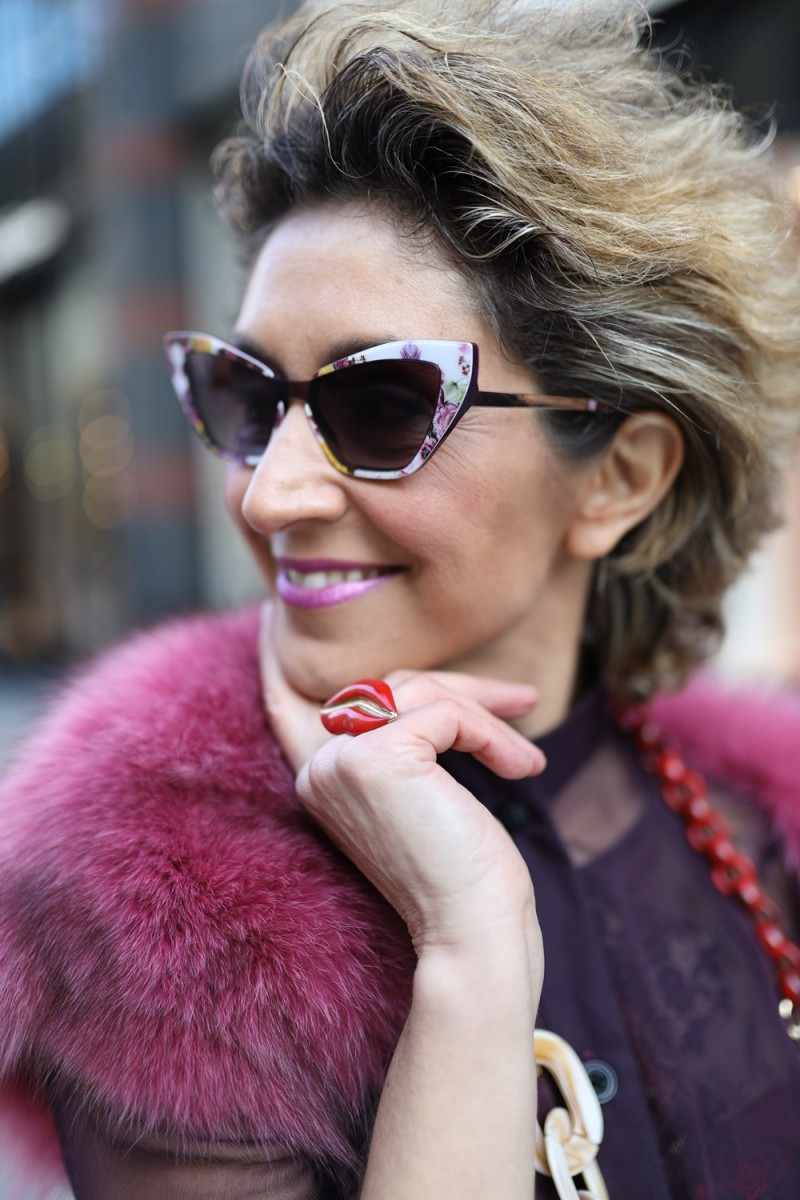 ♦Embellished Cat Eye Sunglasses by Ofthalmos Official / Airy long shirt by christinejoegr / Jacket by Politimi Gianakopoulou / Pop-Up jewellery by Kostas Zigiris.
For my London Street Style, these embellished sunglasses make me feel that I don't even need any other accessories. In sort, Sunglasses trends 2021 are the superlatives of street fashion. That is the best way to create an unexpected style. Amazing glasses that will be huge in 2021.

♦Embellished Cat Eye Sunglasses by Ofthalmos Official / Hat by Elena Shvab / Knitted dress by christinejoegr
♦The Round mirrored sunglasses.

The Sunglasses Trends 2021 will be huge in 2021.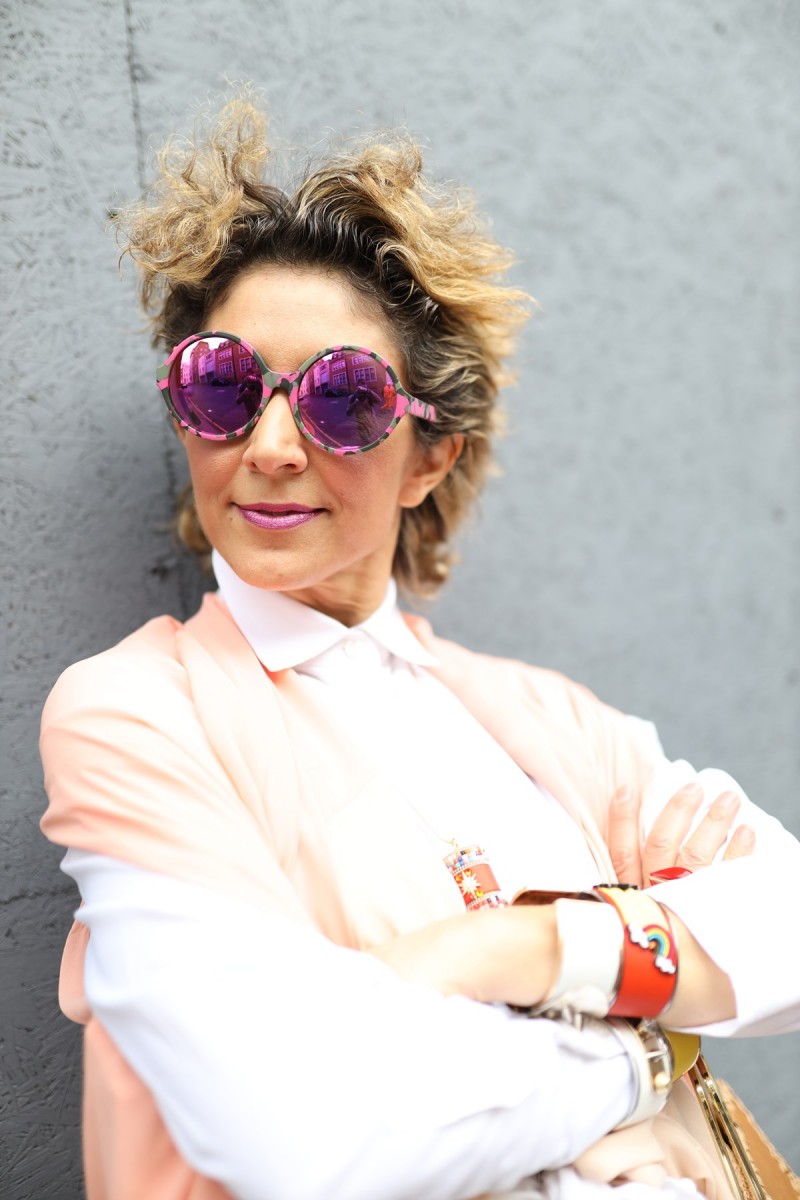 Let's discover today a play between shape, colour, and design. That is always my mirrored sunglasses for this summer. However, I do believe that colour makes already the statement. Meanwhile, everything I see in London, my round mirrored sunglasses reflect the colours, the forms, the designs, and make me smile.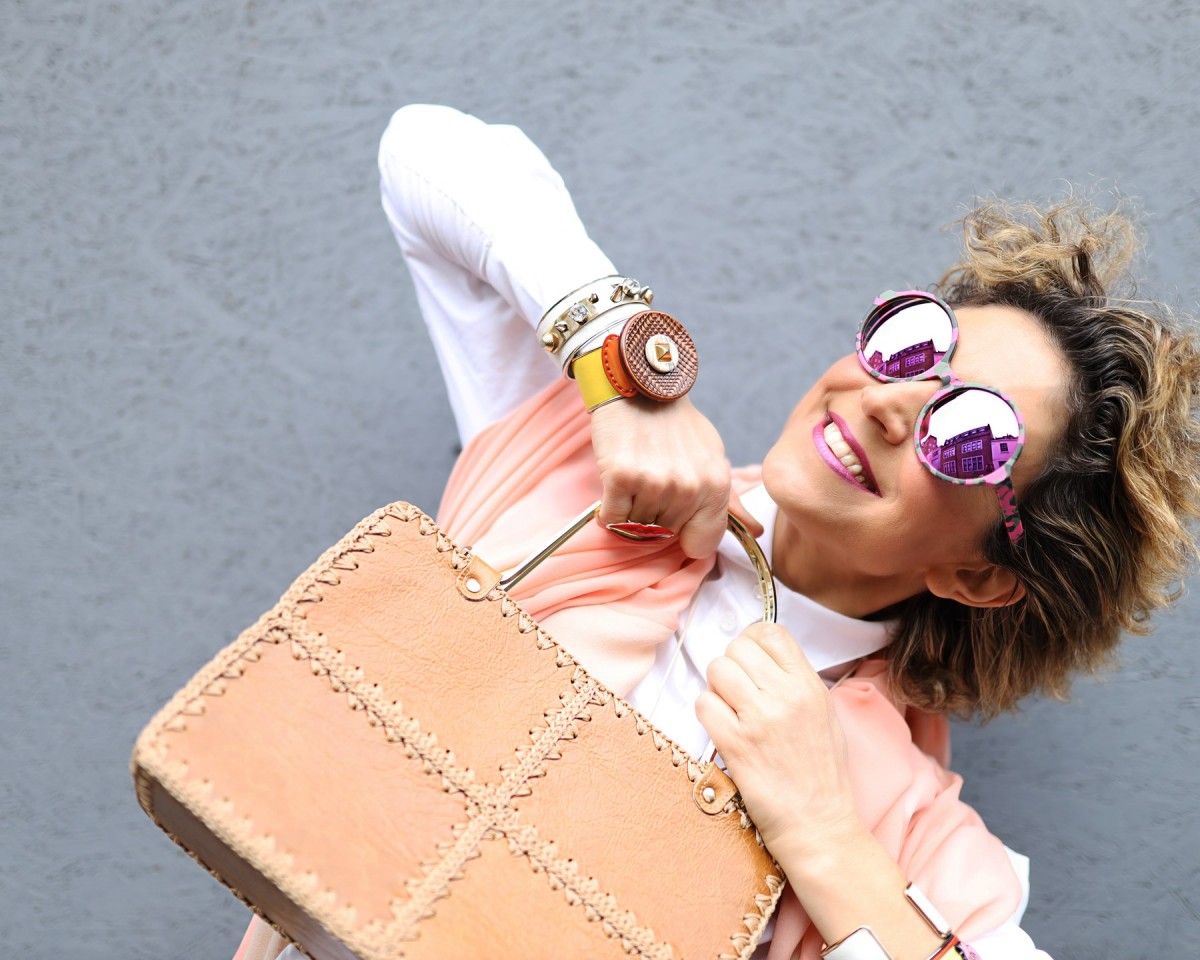 ♦Round Mirrored Sunglasses by Ofthalmos Official / White shirt by eatingthegoober/Couture handmade printed dress by Maison Faliakos/ Bag by unicumgr/ Black Leather Skinny Pants by Politimi Gianakopoulou / Leopard Pumps by Ria Labrinoudi /Pop-Up jewellery by Kostas Zigiris.
Follow me now and let me know what do you think. That is to say, oversized circular sunglasses bring a touch of glamour. From John Lennon, Elton John, Jerry Garcia, Ozzy Osbourne and many other musicians round mirrored sunglasses are the signature of style. Finally, Easy to much with any outfit, the round mirrored sunglasses give me the freedom to be classy and stylish.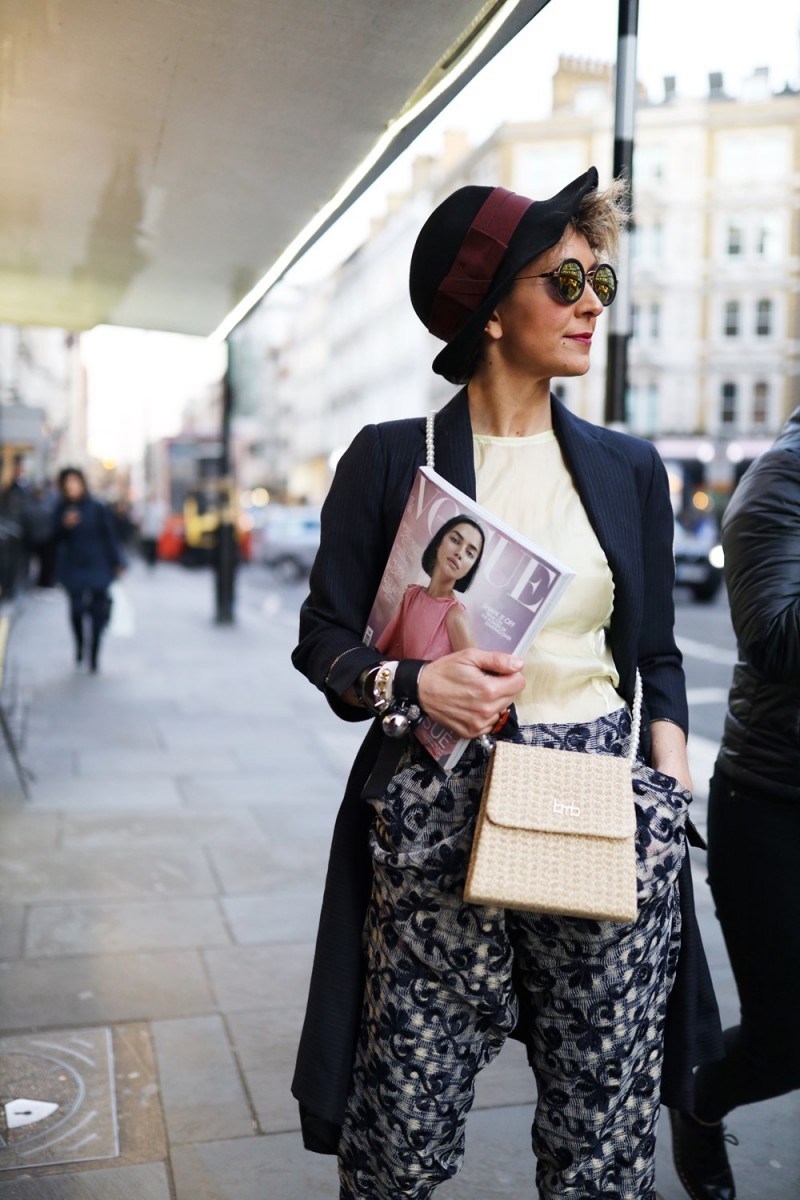 ♦Hottest Sunglasses Trends 2021
Top London Street Style at London Fashion Week 2021 with Ofthalmos Official to see now.
♦Sunglasses by Ofthalmos Official,  www.ofthalmos.gr
♦Photo rights & styling by Chrysanthi Kosmatou, Fashion Editor of Think-Feel-Discover.com
♦Photo credits MARKXPHOTOS, www.markxphotos.com, Instagram: @markxphotos
♦Special thanks to the brands for the outfits, shoes & accessories:
♦MAISON FALIAKOS, www.faliakos.com
♦CHRISTINE JOE, www. christinejoe. gr
♦EATINGTHEGOOGER, www. eatingthegoober. com
♦ANGRYSALLY OFFICIAL, www. angrysally. com
♦ELENA SHVAB, www. elenashvab.com. com
♦RIA LABRINOUDI, www. rialabrinoudi. com
♦PINKELLWORLD, Instagram: @pinkellworld
♦KOSTAS ZIGIRIS, Instagram: @kostaszigirisfunjewelry
♦BMB BAGS, www. bmbbags. gr
♦UNICUM, www. UNICUM. gr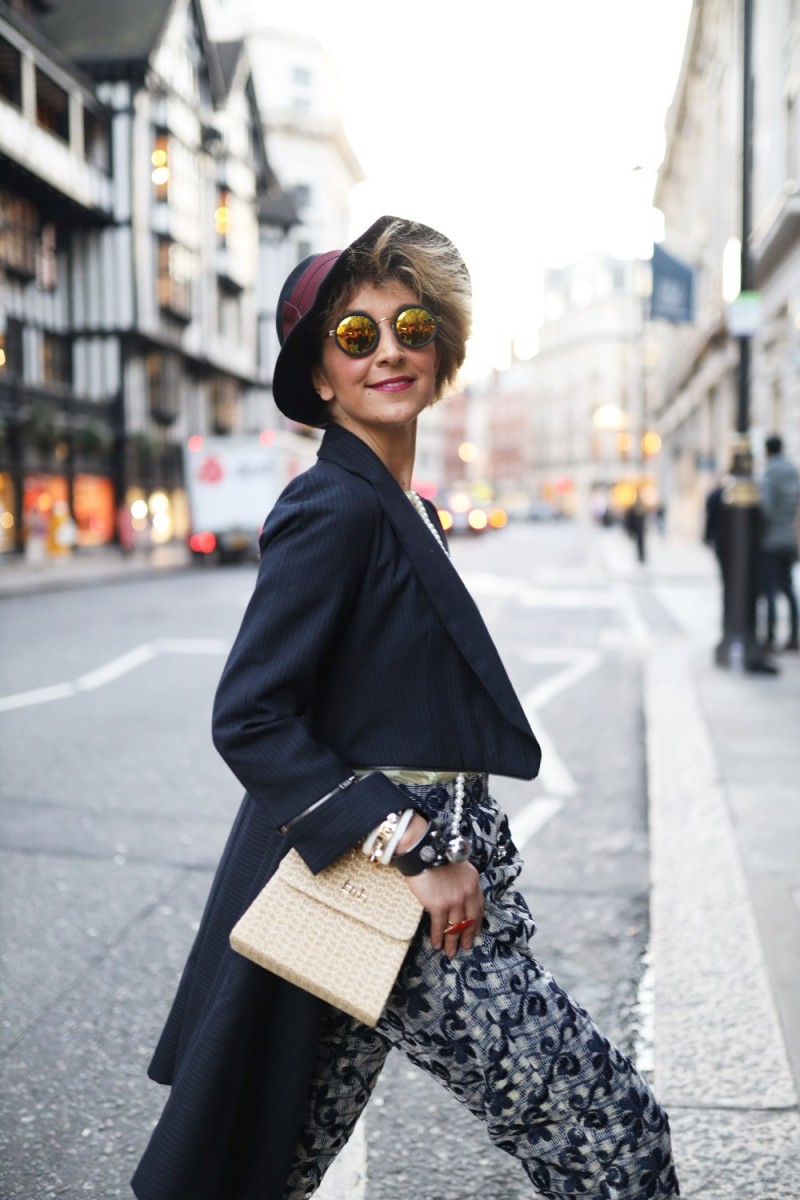 By Chrysanthi Kosmatou Wednesday, 21 April 2021.