Fashion Week Street Style with Spiros Eleftheriou, designer of NGFL/Greece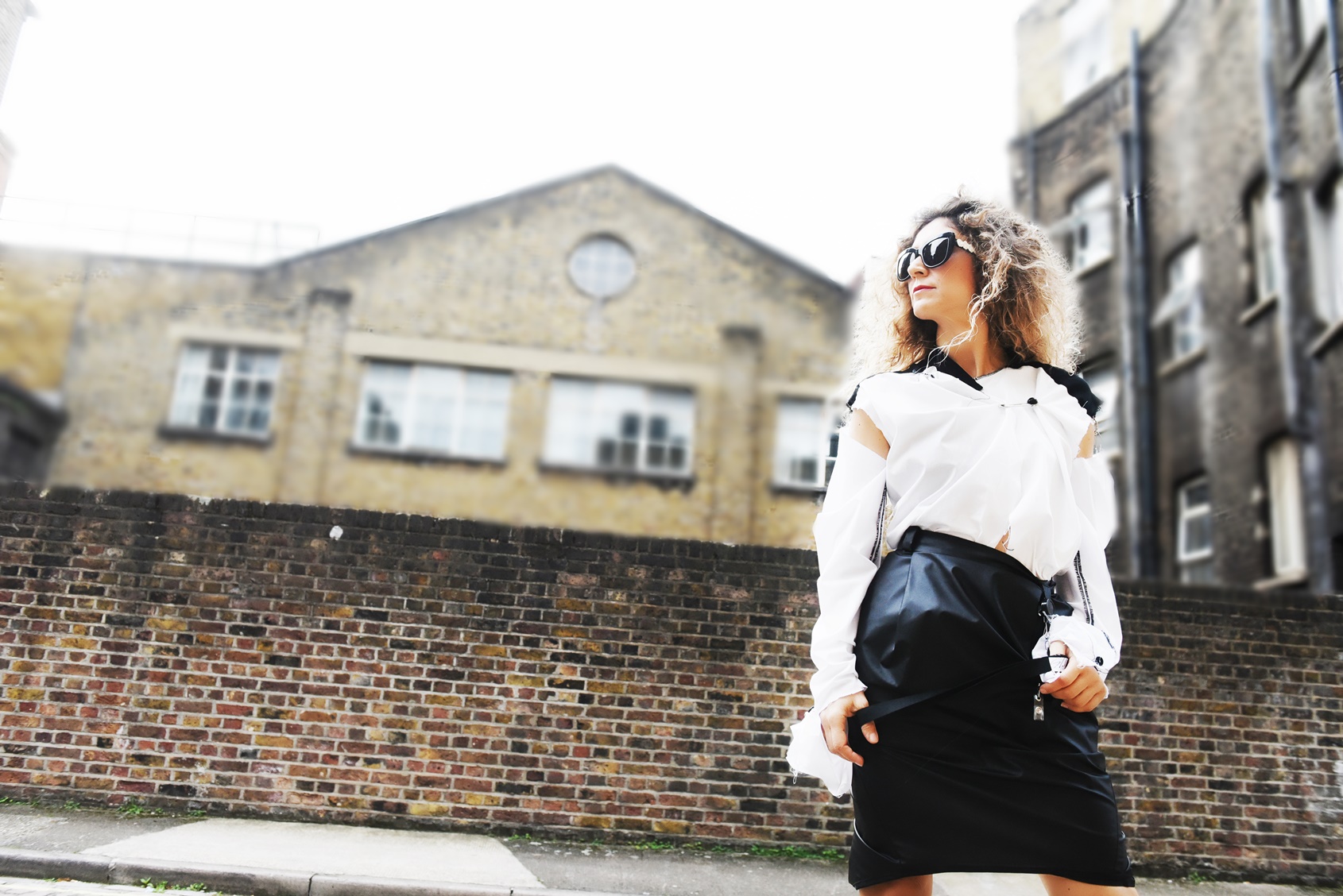 SpirosEleftheriouStreetStyleDuringLFWSeptember2017_ChrysanthiKosmatou_ThinkFeelDiscoverfashion_FashionStylistfashionBlogger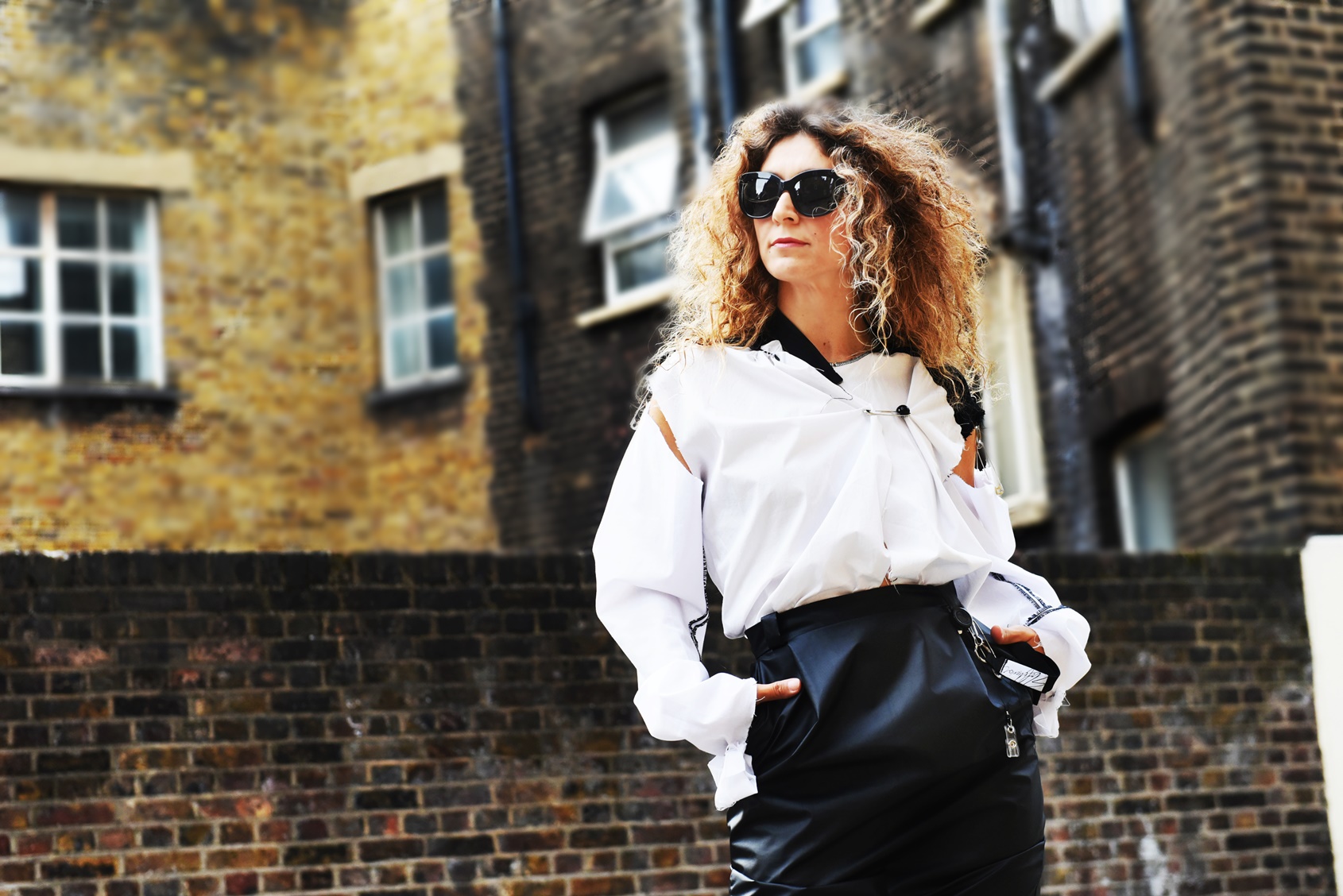 SpirosEleftheriouStreetStyleDuringLFWSeptember2017_ChrysanthiKosmatou_ThinkFeelDiscoverfashion_FashionStylistfashionBlogger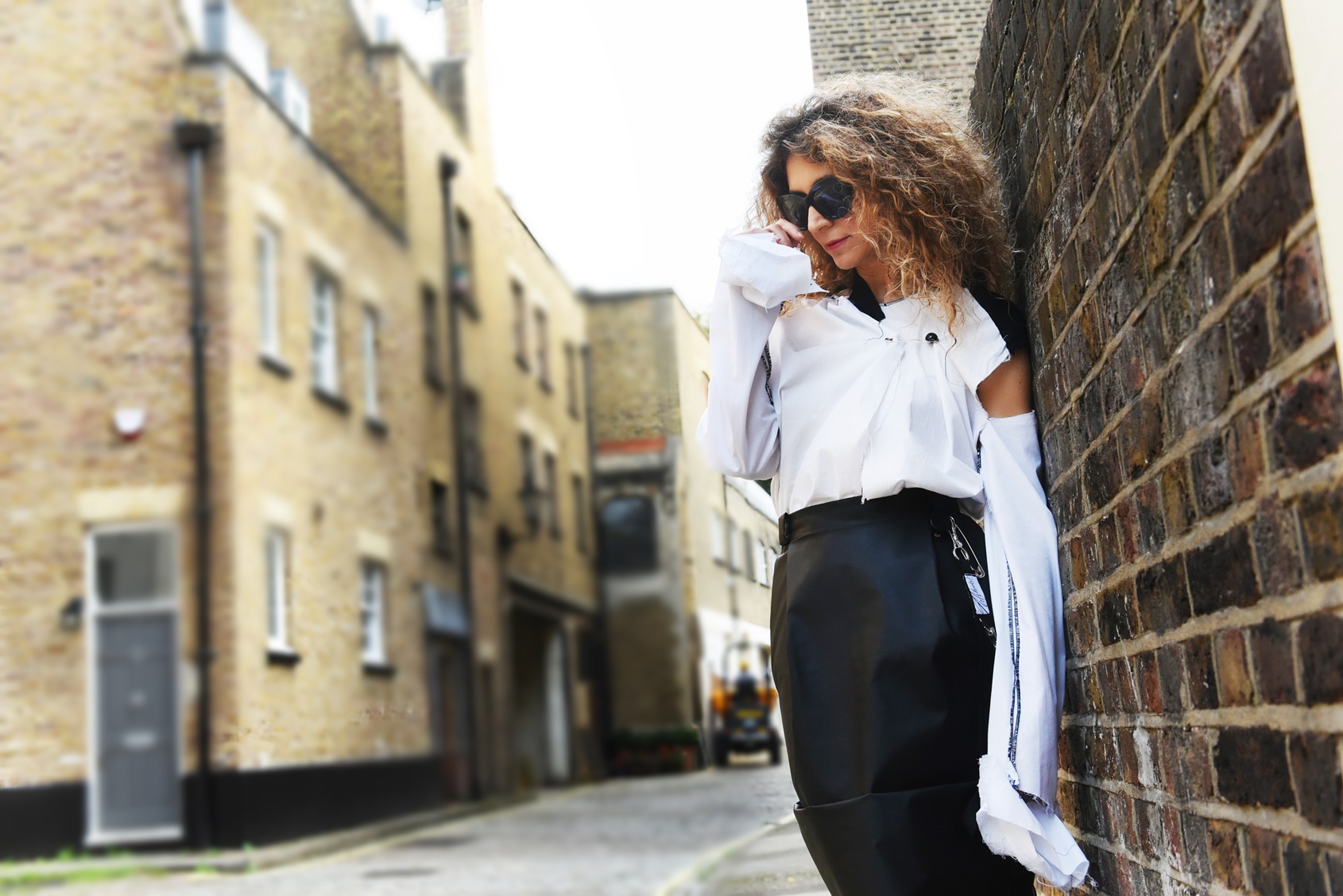 SpirosEleftheriouStreetStyleDuringLFWSeptember2017_ChrysanthiKosmatou_ThinkFeelDiscoverfashion_FashionStylistfashionBlogger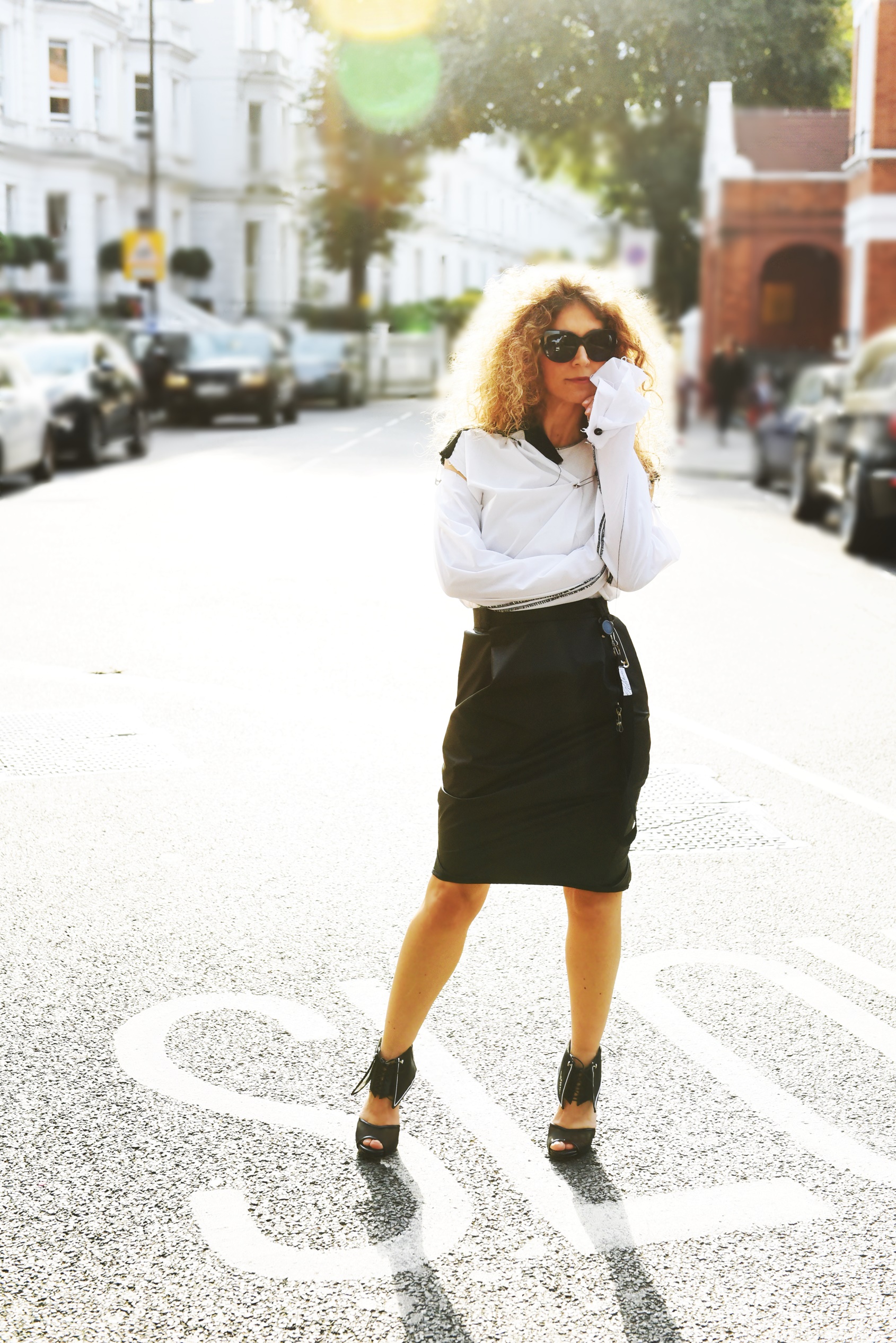 Today, how to be modern and say it loud with your London Fashion Week street style by Spiros Eleftheriou? Eventually, Is it the original dialogue between new textiles and textures that make this approach so interesting? Is it the opposite of simplicity or the designer's creative reality that makes your style fascinating?
The word 'modern' in the 16th Century meant 'a person of the present time'. Today in fashion to be modern means a multitude of things. It can be an unexpected mixture of style or it can be to wear a designer's personal reality with his own aesthetics with fresh textile and patterns details. So really, to be modern for Spiros Eleftheriou during London Fashion Week is a new concept, a new reality made with love for simplicity and design creativity without rules. It is about bold black color shades, punk details and creative contradictions which we explore in London for our Fashion Week street style.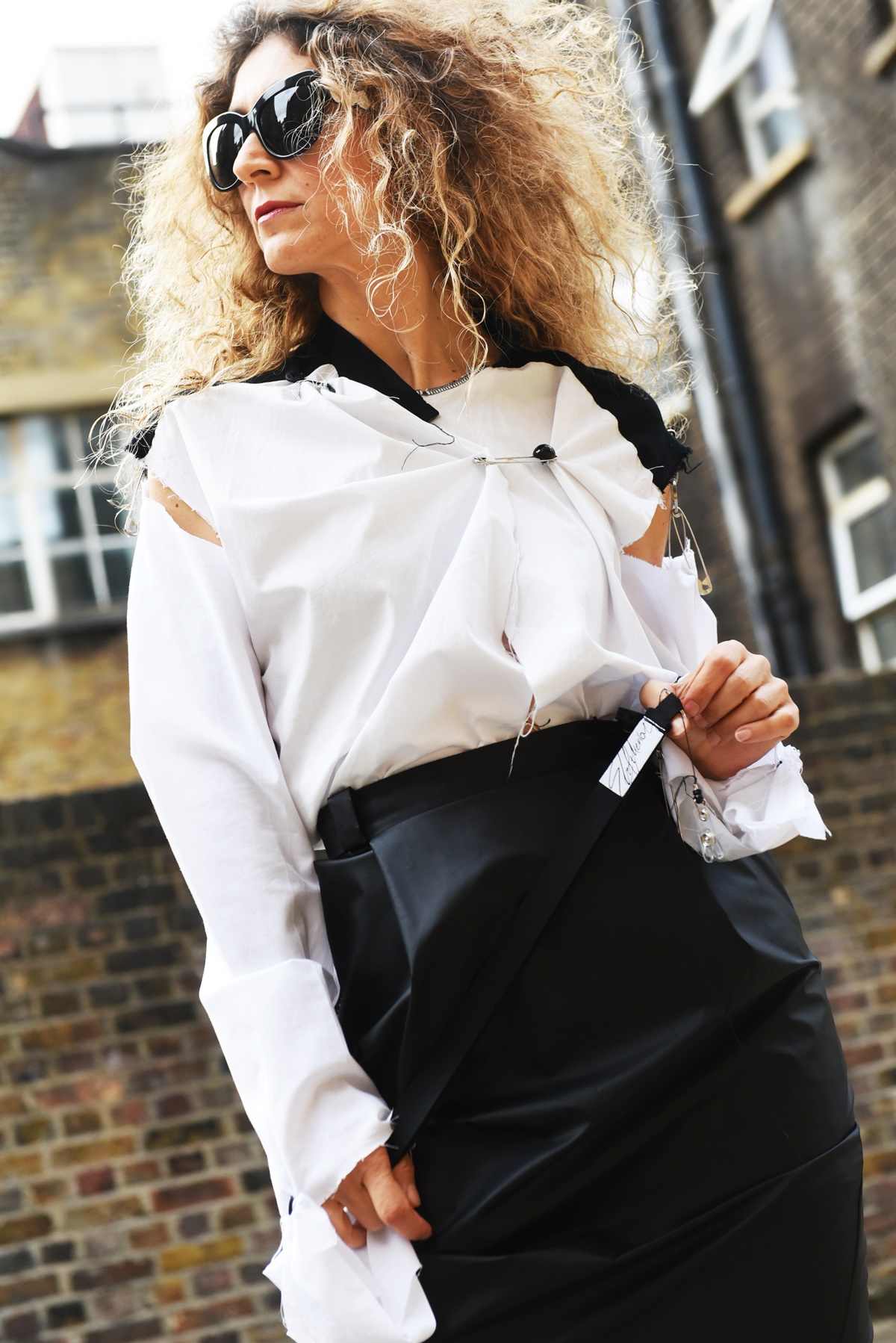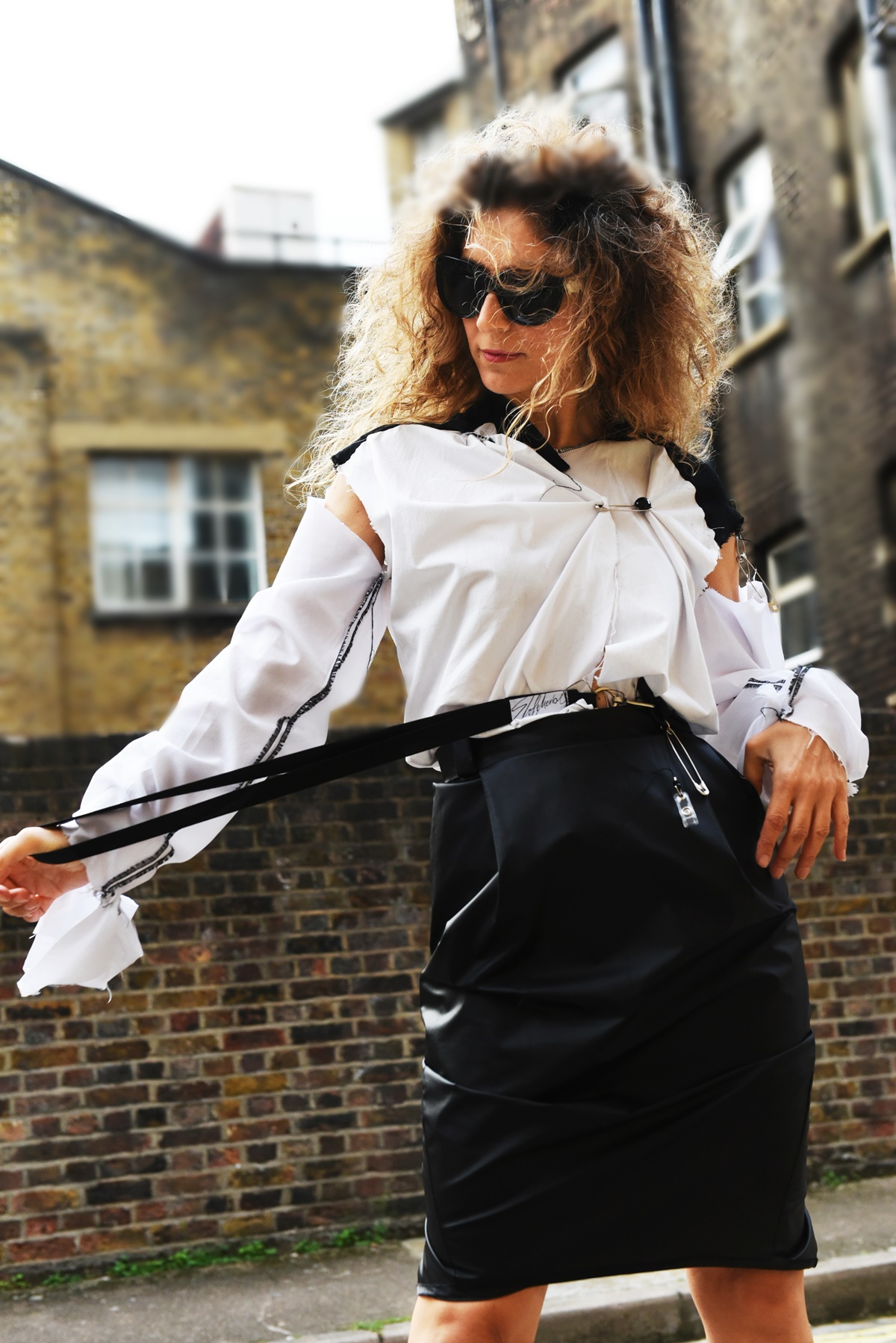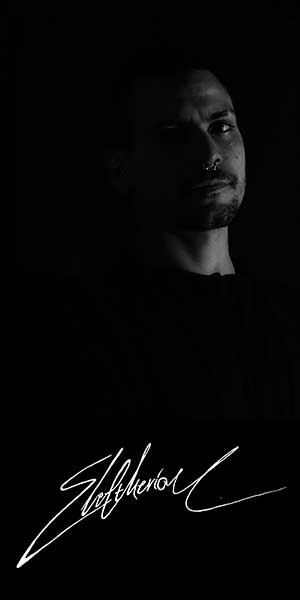 Spiros Eleftheriou, an autobiographical collection
Presenting my first comprehensive "OrdoAbChao" collection within NGFL, we started collaborating with major Greek brands as well as distributing clothes in stores in Athens and Mykonos. As long as I remember my self, my strength to fight the monotony of this world, it is inspired by my pencils and my paintings.
I created my own reality, far from the rules, colourful, schizophrenic, like my new collection, "O.D.D./mebeingme".
Bold colours, extreme black, rave aesthetics, punk notes indefinitely sex and enough noise, are the elements of my creative reality design. An autobiographical-psychoanalytic collection, a challenge to the darkness of the soul and the brain.
Is it individuality the key for the unexpected styling collaboration with Spiros Eleftheriou? How can classics be transformed into a new, dynamic, modern design? Dare to say it now with damaged fabric details. Be ready to wear it.
In my eyes, Individuality is the key. There are no hard rules, however, but you know it when you see it. Undoughtably, It was a delightful moment to collaborate with Spiros Eleftheriou for my street style during London Fashion Week. Thinking about the unexpected styling, punk notes, tailoring, simplicity, strong design details, and contrast energy.
Colours we selected, they are inspired by classics. Shades of black and white in classic tailoring with unexpected punk design style.
Above all, we loved Fabrics which are in cotton and technical qualifications and skills. This selection gives the possibility to the designer to create that amazing black skirt which embraces the body and it looks so modern.
Finally, our Key item is my favourite white shirt in a totally modern version with original pattern details, zippers and accessory ideas. You can say it in words. We choose to say it with new patterns, new proportions with damaged fabric details. Just be inspired!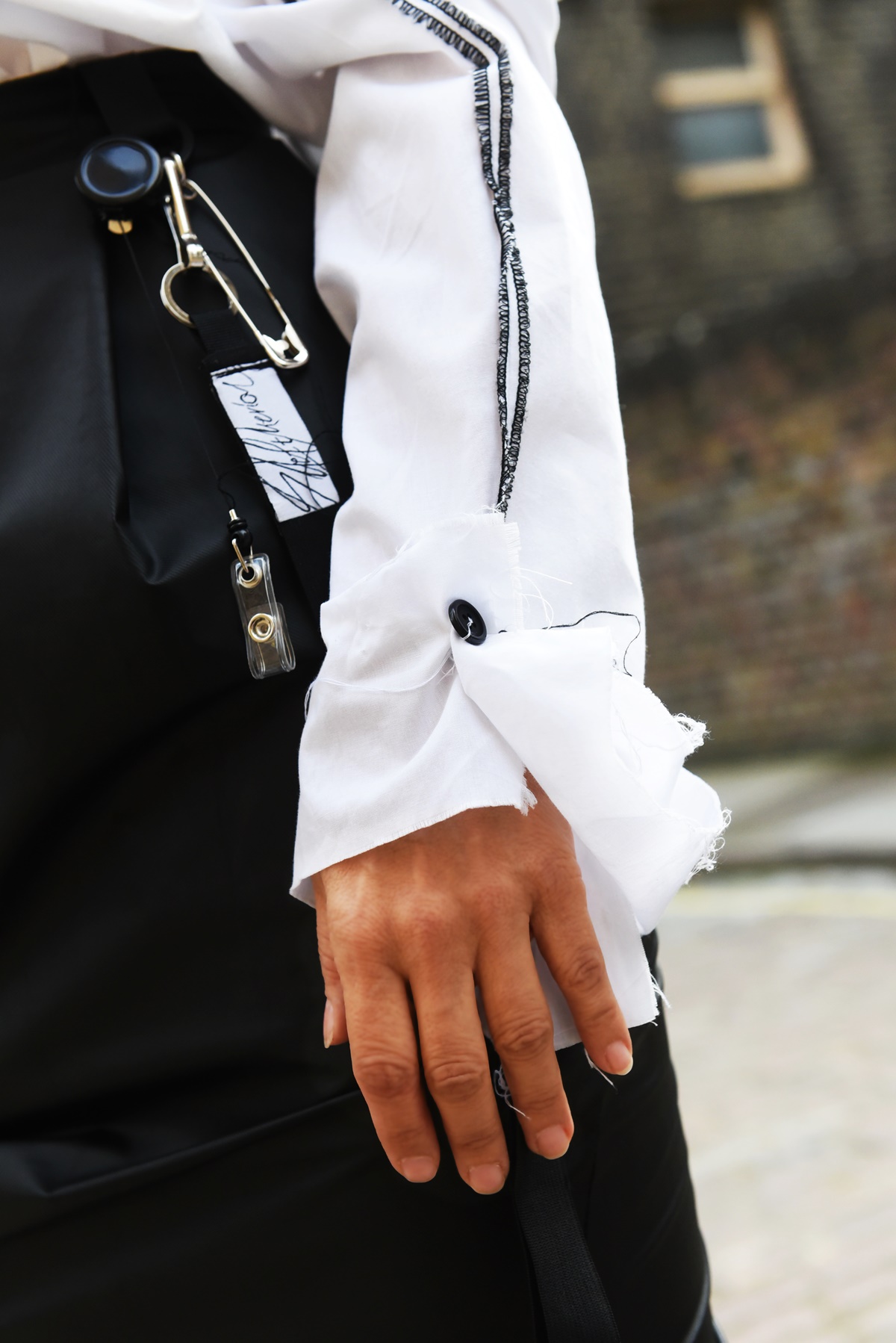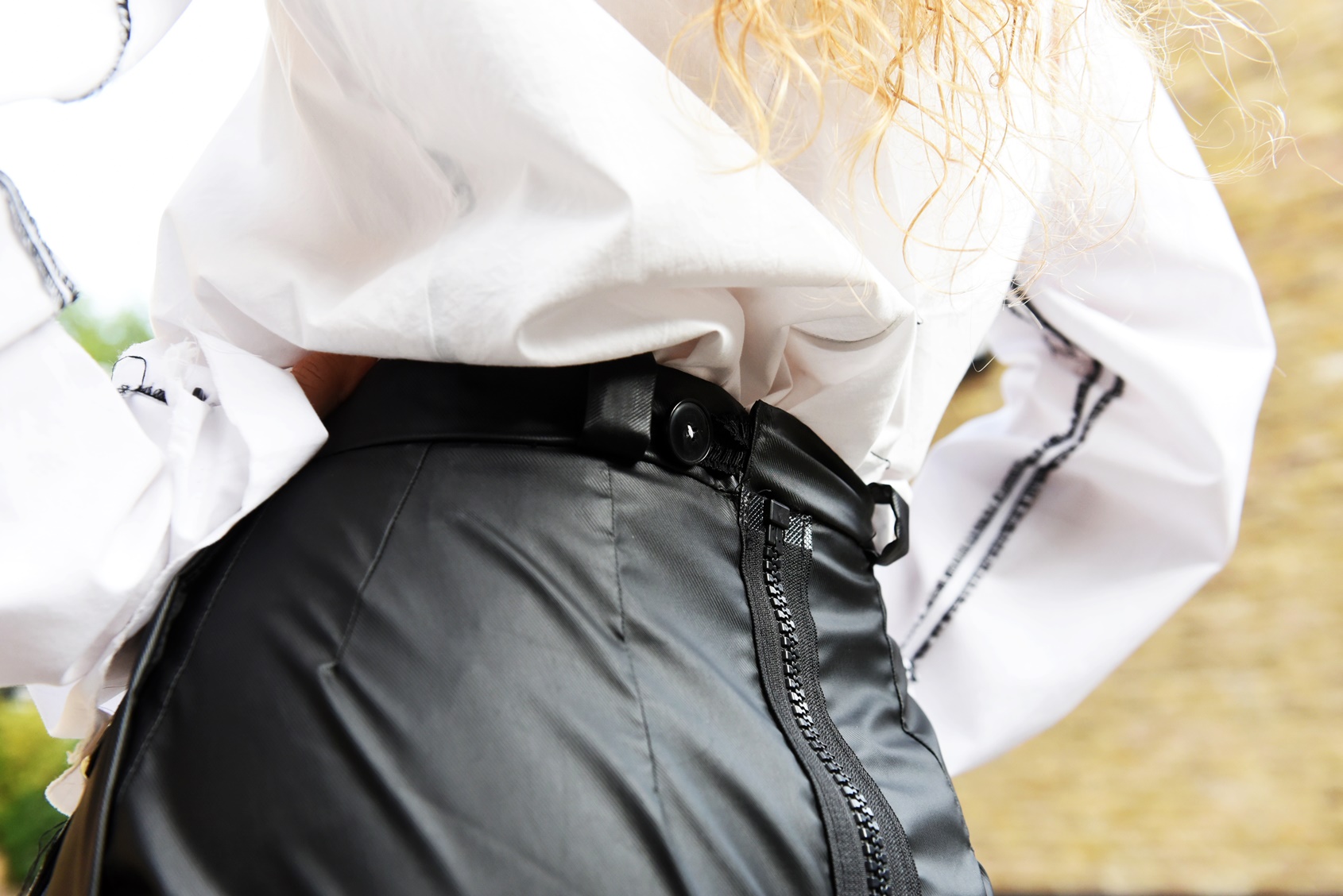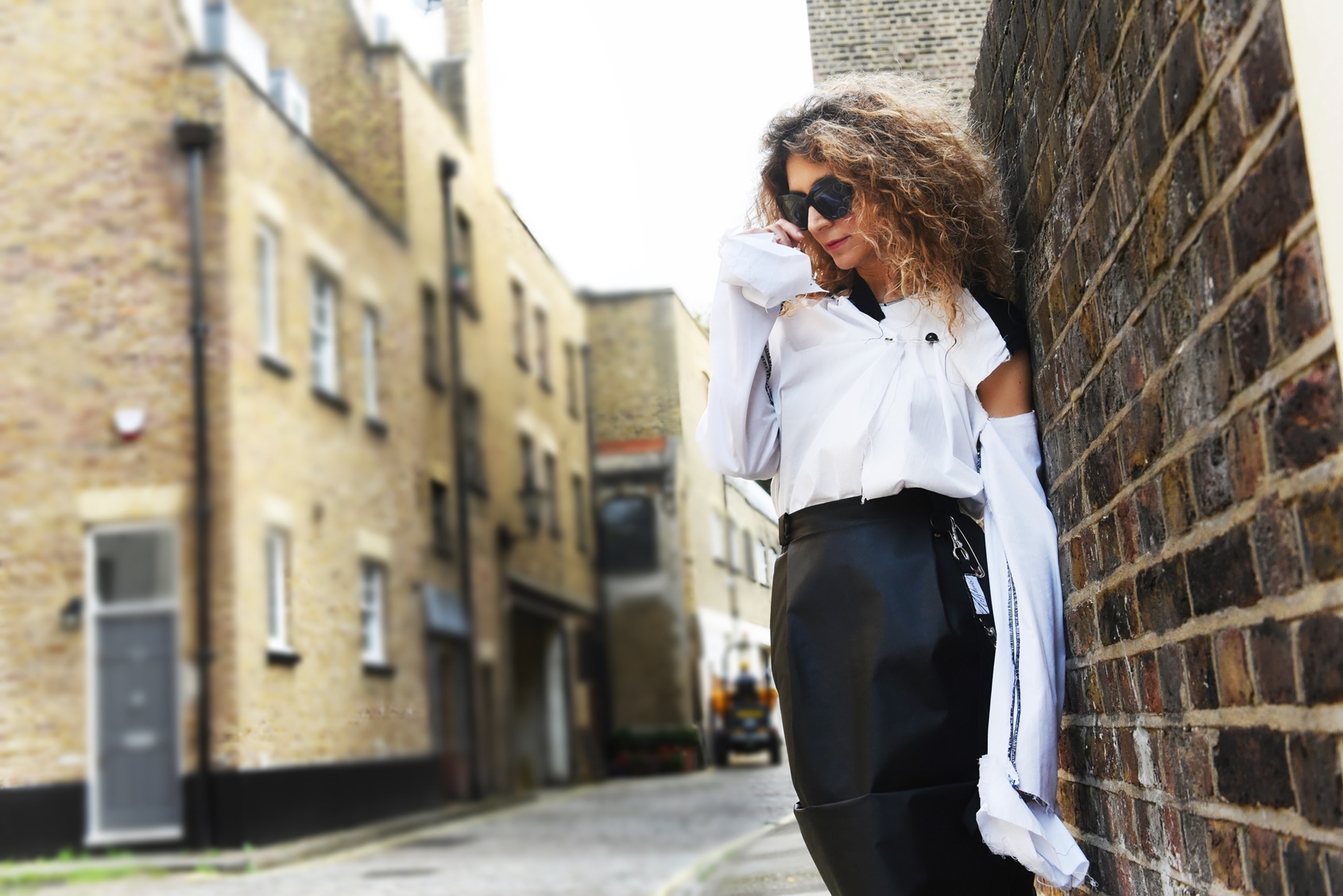 SPIROS ELEFTHERIOU
FACEBOOK: Spiros Elefteriou  /  INSTAGRAM: Spiros Elefteriou
♦Outfit: Spiros Eleftheriou, designer of www.ngfl.gr 
♦Sunglasses Dolce&Gabanna by Optika Pismopoulou
♦Styling by Chrysanthi Kosmatou 
♦Photography credits: Bill Patrick
FASHION STYLE in London during London Fashion Week SS18

 By Chrysanthi Kosmatou, September 27/2017