Share this
Following today Paul Costelloe's design and define constantly velvet's elegance. Open your eyes and see: color always define your beauty. Afterward, discover your fashion style now.
The rich and luxurious velvet touch in light shades continues to be on trend. It seems to play with our senses. Amazing, long evening pieces in asphalt grey, cardboard, chalk blue, stone, and plaster gray. Design that respects the woman's femininity, and becomes the contemporary expression of fashion style. Paul Costelloe's world is technically smart and plays with light. The reflexion of velvet is captivating. Above all, the velvet dress with Spaghetti straps is the perfect balance between materials and craftsmanship. Personally speaking, It is about an Ultra-modern color palette that I would love to include in my daily way to dress.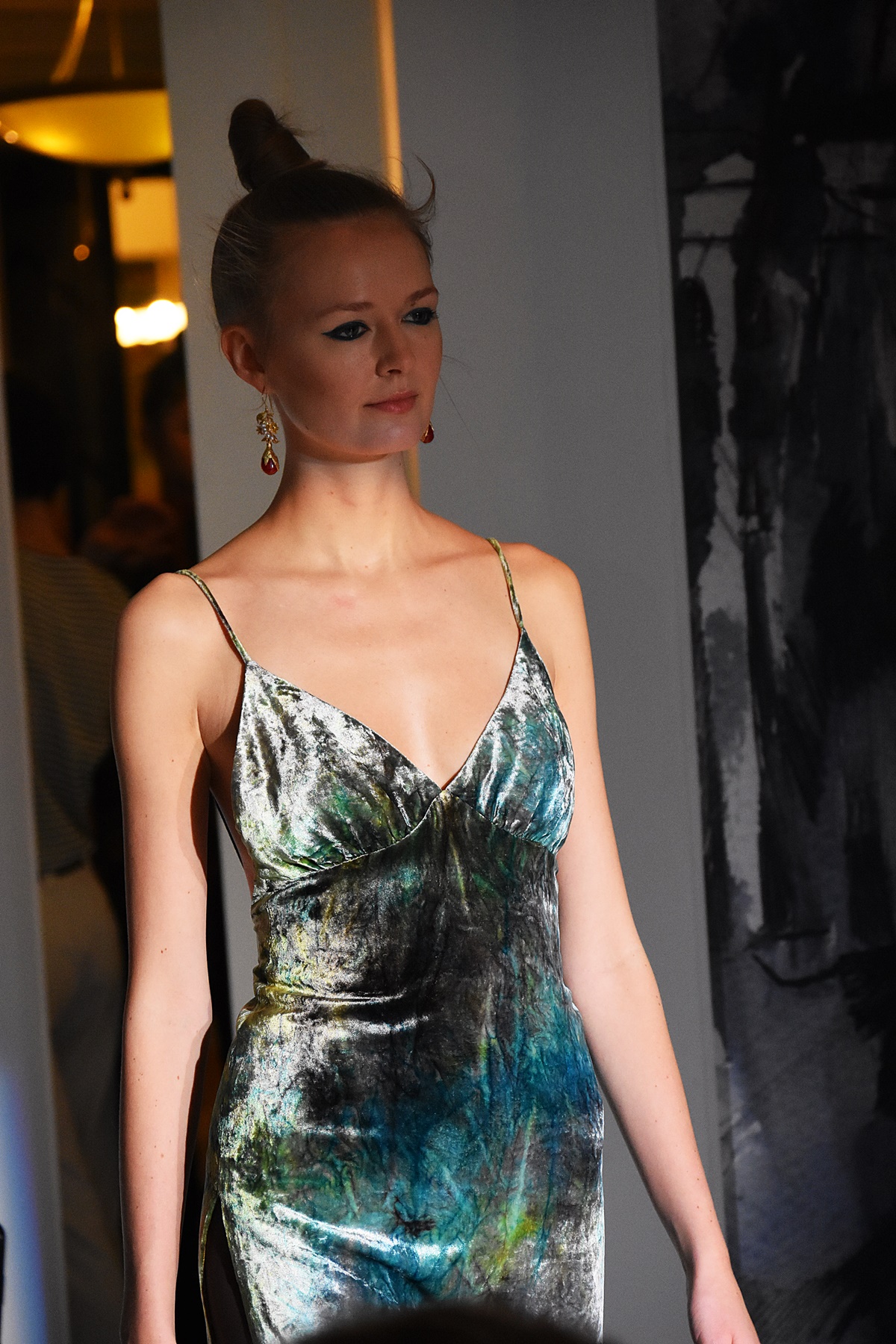 Forever amazing everyday florals to challenge your AW19 fashion style. Are you ready to wear it? Risk always to discover it!
The AW19 Paul Costelloe collection gave me a reason to think about refined luxury. At the catwalk, I saw longer skirt lengths, a directional look for covered seduction. A delicate celebration of nature, a chance to stand out and at the same time discover the multiple expression of florals. This romantic expression, worn in evening pieces, inspired long gowns, fit for a princess. Luxury fabrics in mixture with an outstanding jewelry collection create an elegant style that women would love to discover.
Undoutably technology provides the freedom to create. Nevertheless, craftsmanship adds something special to garments. It needs time, love, attention and high skilled techniques. Paul Costelloe challenges our imagination and set up a powerful fashion style. Fashion design needs charm and sensibility. Afterward, Couture techniques are always irresistible for a woman's style.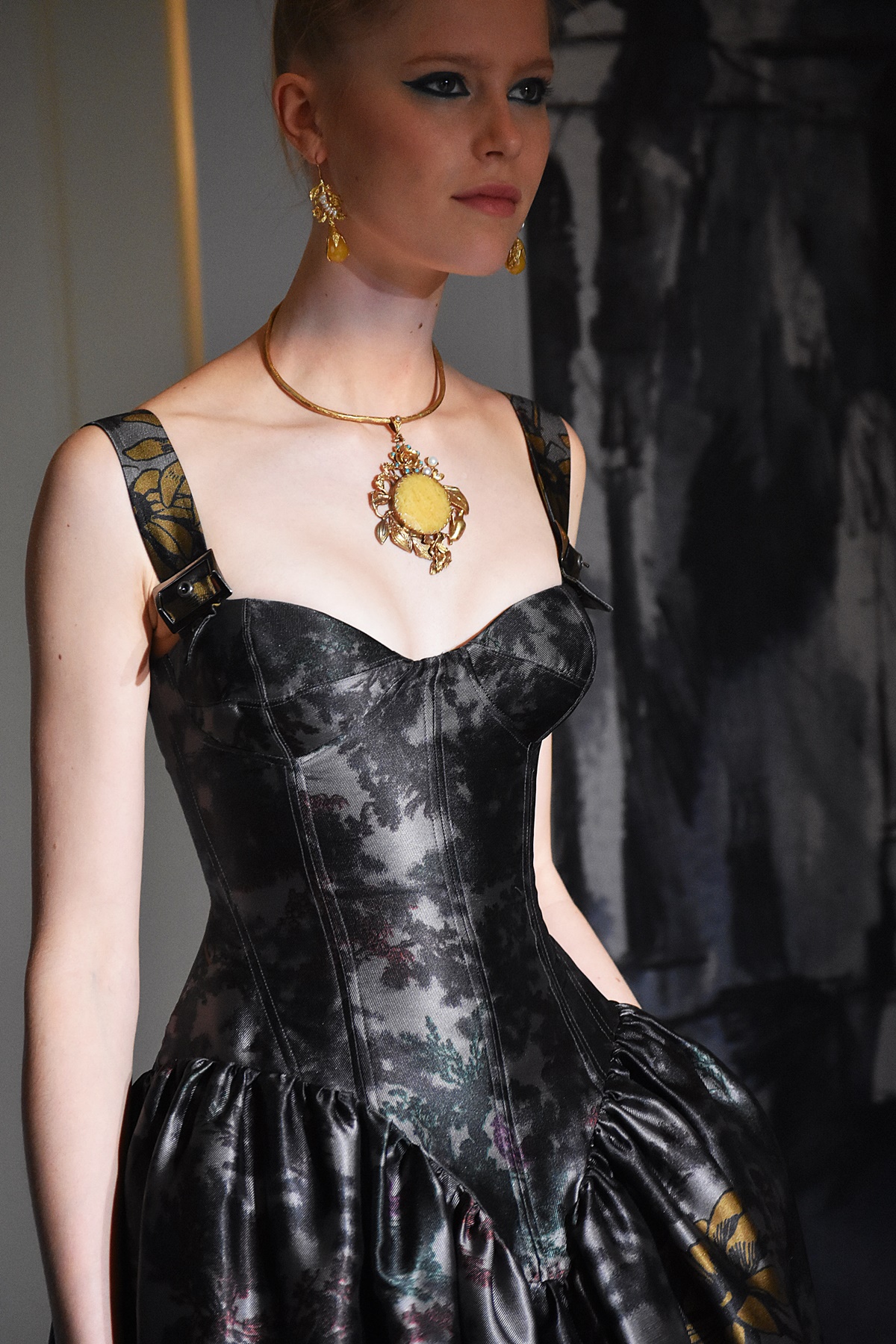 Take the risk to forget style rules. Are you ready now to express your everyday mood? Stop for a minute to discover amazing jacquards looks. Undoubtedly you will love it.
More is more, even when it's about checks. Casual wear is a new way of thinking for couture design. From the military coat to the elegant sleeveless cardigan and amazing jacquard coats, Paul Costelloe mixes tailoring with a sporty look. It is about rich contrasts and a new vintage story. Wear it every day, wherever you go, mix it with all your outfits. There are no rules on how to wear jacquards. Red and orange offer intensity. In Paul's collection colors are flexible. Purples are amazing and have a modern quality. While gray offer calm and elegance. This exciting collaboration of color with fabric create balance and harmony. However, be stylish, be feminine and listen to the new couture sport look. You will love it!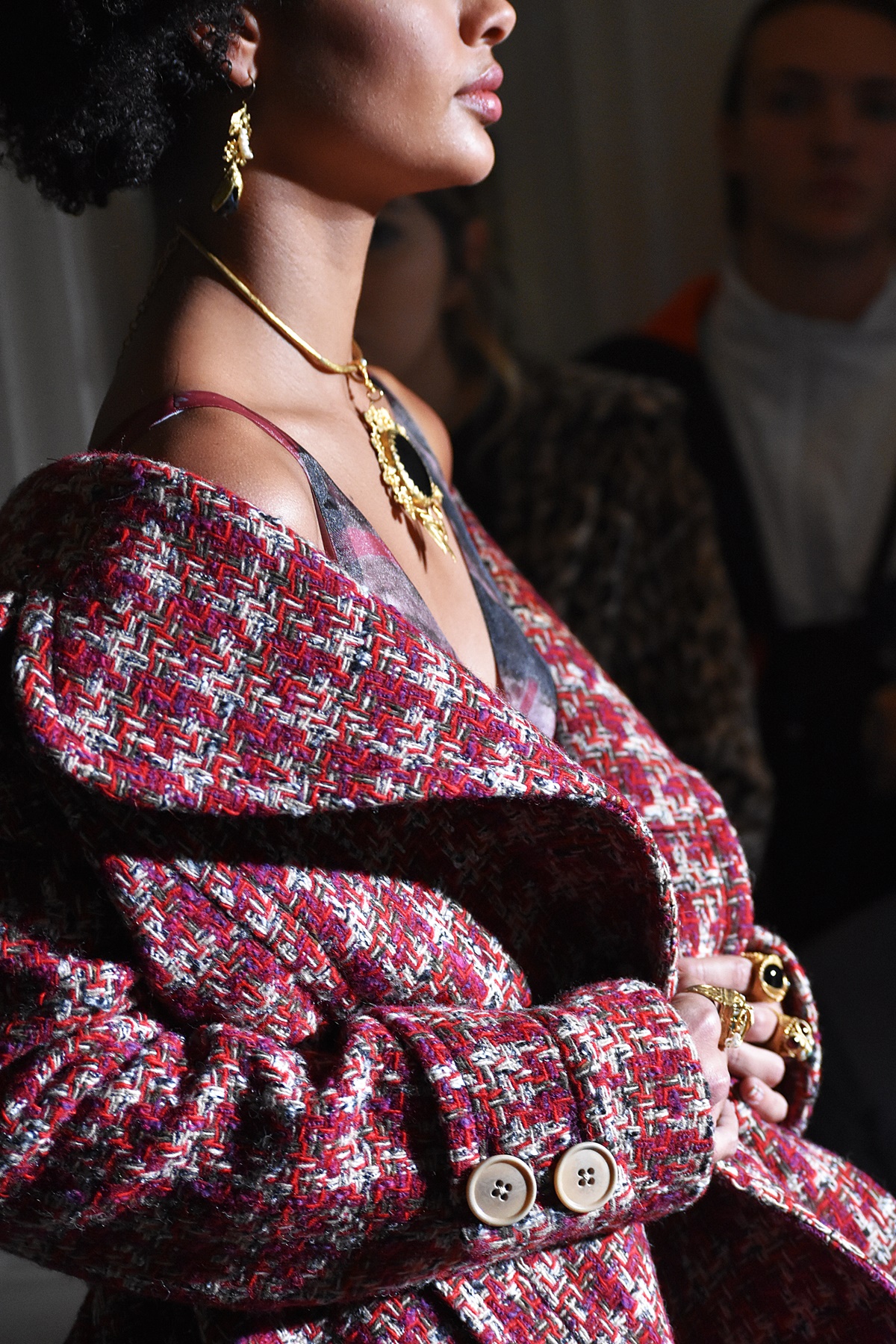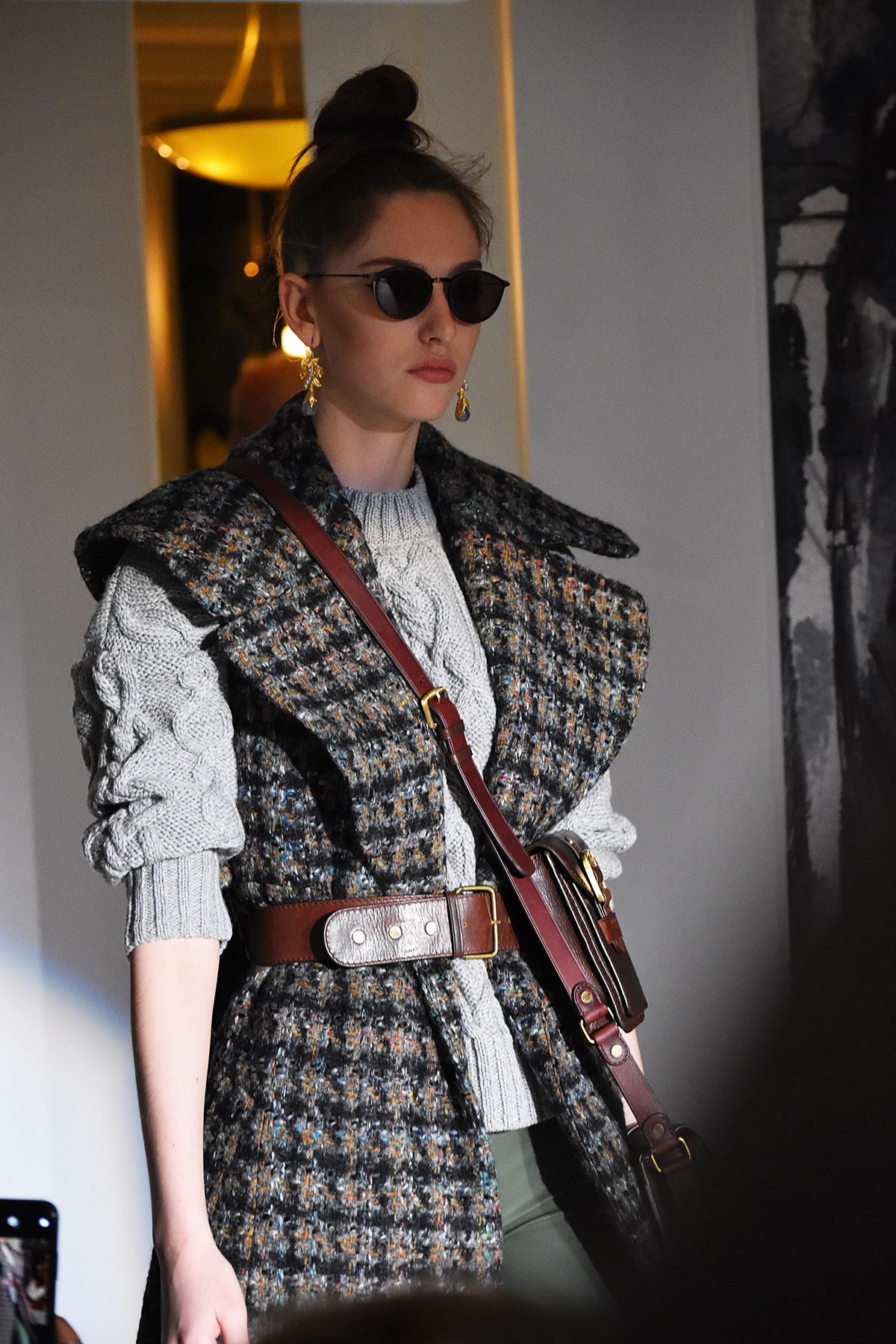 Paul Costelloe Autumn/Winter 2019 "Battlefield to Ballroom"
London Fashion Week fashion show at Simpson's in the Strand
Photo credits by Chrysanthi Kosmatou, Think-Feel-Discover.com
By Chrysanthi Kosmatou, April 4, 2019