How does Art influence now the construction of an Haute Couture Dress and when clients afterwards did they make their first selection of luxury fabrics?
As we spend so much time typing on computers and texturing on our smartphone, we are often forgetting that Art is the expression of our creative mind.
There is nothing but the voice inside me to connect Fashion and Art together forgetting that beyond the undefined cost of producing an Haute Couture dress, It is about the perfection of craftsmanship and self-esteem.
Haute Couture as we know it today, it was born in Paris, when an Englishman couturier Charles Frederick Worth ( October 13, 1826-March 10,1895) opened his Couture House in 1858. Thanks to his innovative mind while he created one-of-a-kind designs for wealthy customers, he also had the brilliant idea to show his designs on live models at the House of Worth. Clients shared the ultimate experience to make their own selection of high-quality fabrics, materials and combine aesthetic expression with high skilled techniques.
Today, the term Haute Couture is represented by the Chambre Syndicale de la Haute Couture establishing the requirements needed for a designer to be chosen.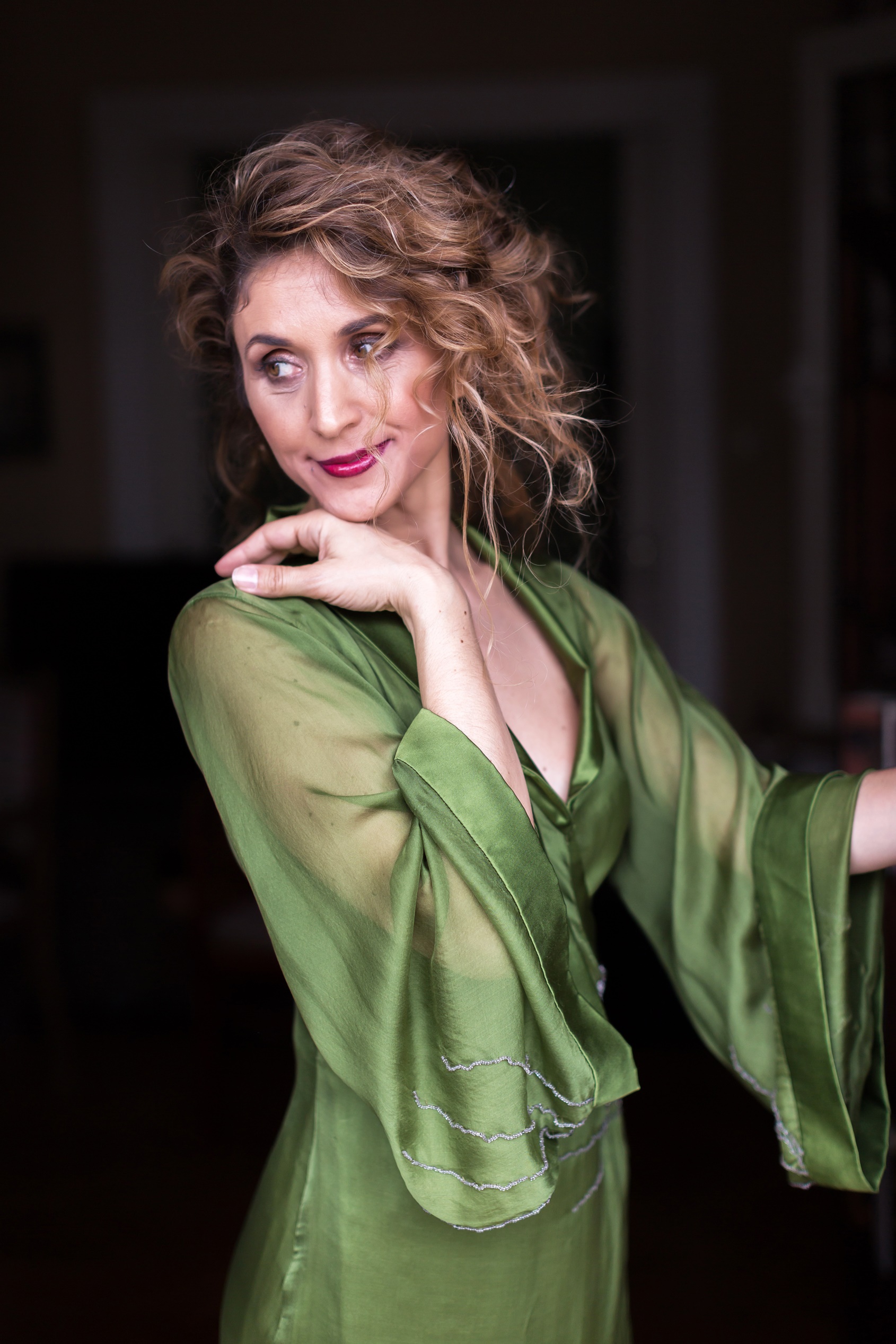 Above all, what does it make a dress of Haute Couture to worth its price? Finally, how demanding techniques and colour always reveal the secret beauty of Haute Couture?
Focusing on answering that question, I had the privilege to cooperate with two distinctive Greek designers, Achilleas Taktikos & Eleni Tsinisizeli.
The dress I'm wearing is a silk wrap dress inspired by kimonos and it is decorated with precious stones and beads. Afterwards, everything is handmade as each sequin is individually hand placed and sewn. Thanks to demanding techniques, I shared this ultimate feeling of custom-made dress that it fits me perfectly.
What's more, I really loved the energy of GREEN colour. It seems like all of a sudden light came up, embracing me and reflecting on my body one of the most natural shades of a colour palette.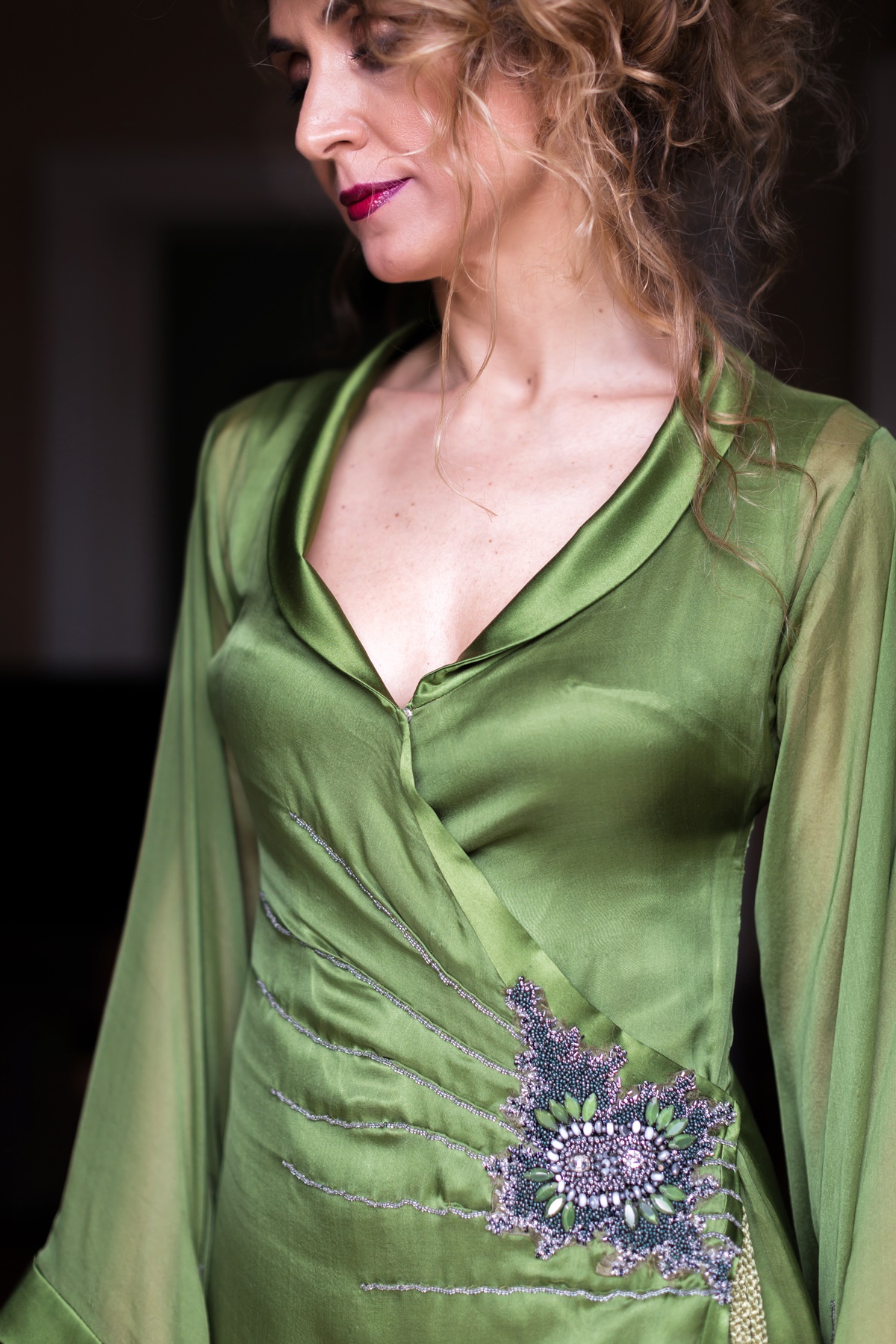 Meanwhile, what kind of Fashion inspiration do we all need today? Finally, how does Haute Couture reveal Art's beauty in an unstoppable original way?
In my eyes, If we are brave enough to think about inner beauty in Fashion, we'll realize that eventually, Art and Haute couture take inspiration from experimentation design.
Above all, Haute Couture needs always to make a step to ensuring that fashion never ends to discover design for believers.
There is so much beauty in this experience of high-quality fabrics, materials and impeccable craftsmanship, respectively. Taking in the scene new images, new design ideas, we observe that creativity works in mysterious and often paradoxical ways. Afterwards, the Haute Couture challenges people to connect experiences they've had and synthesize new things. Eventually, this is the moment that Art appears, as an ultimate gift for creative people who keep on removing the barriers between daily life and creativity.
Respectively, creating Art through Haute Couture is not about products. These creative designs are essential for now and usually relevant to the future.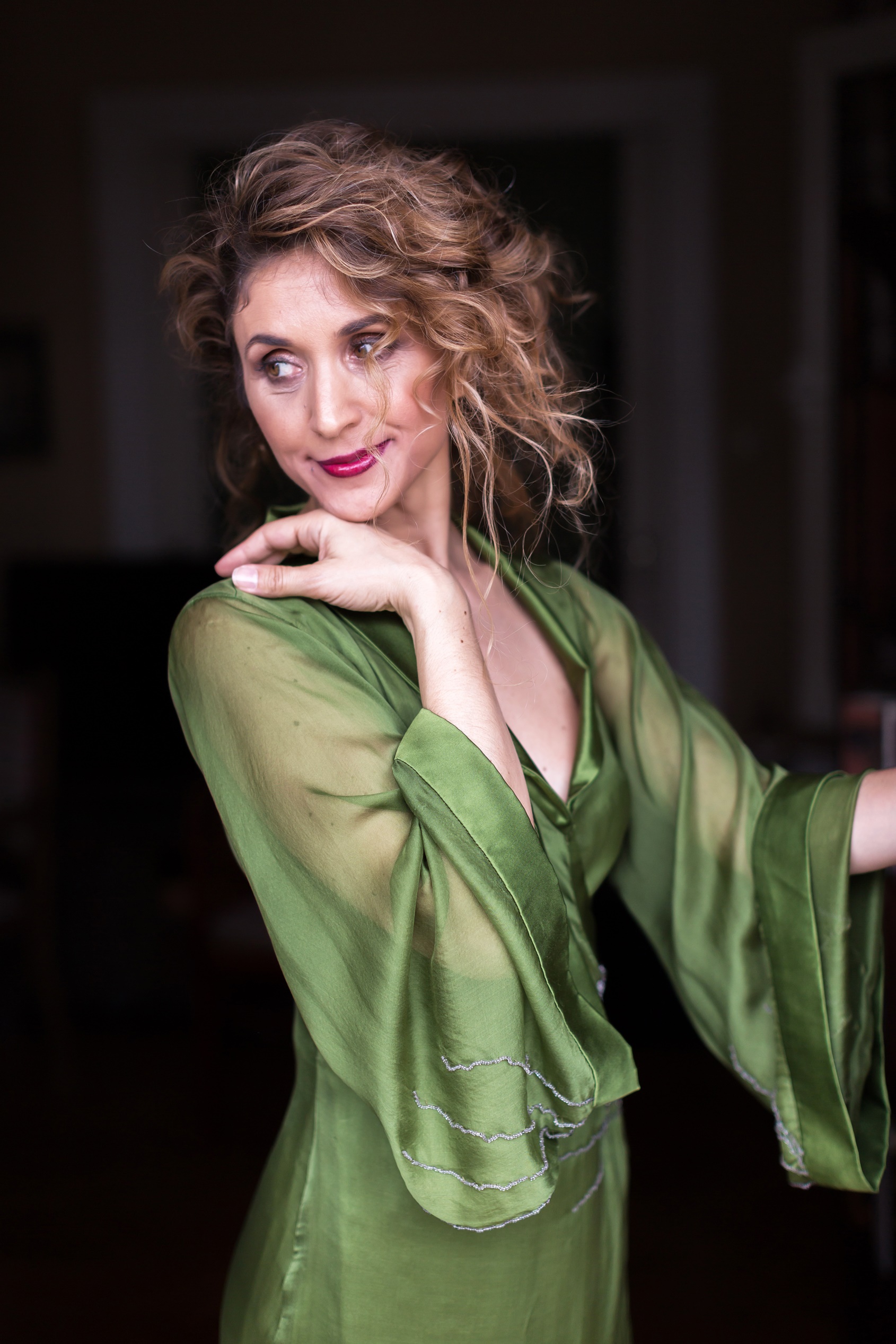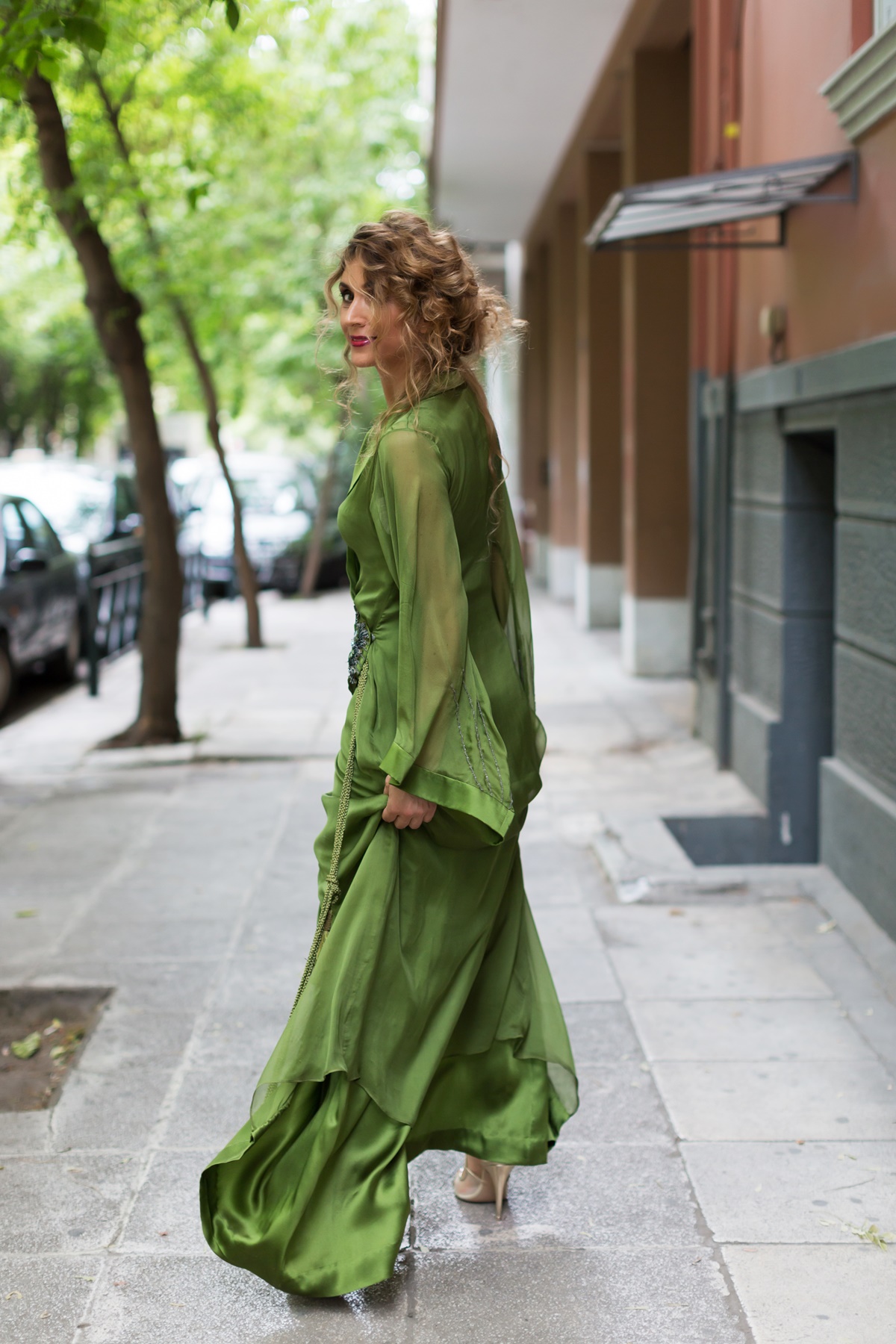 ♦CREATIVE CONCEPT: CHRYSANTHI KOSMATOU
♦PHOTOGRAPHER: DIMITRIS GIOUVRIS PHOTOGRAPHY
♦HAIR STYLIST: ANDREAS ARGYROPOULOS
♦Makeup ARTIST: MARGENTINA NEOFYTOU
Special Thanks to ACHILLEAS TAKTIKOS & ELENI TSINISIZELI for the Haute Couture dresses.