Share this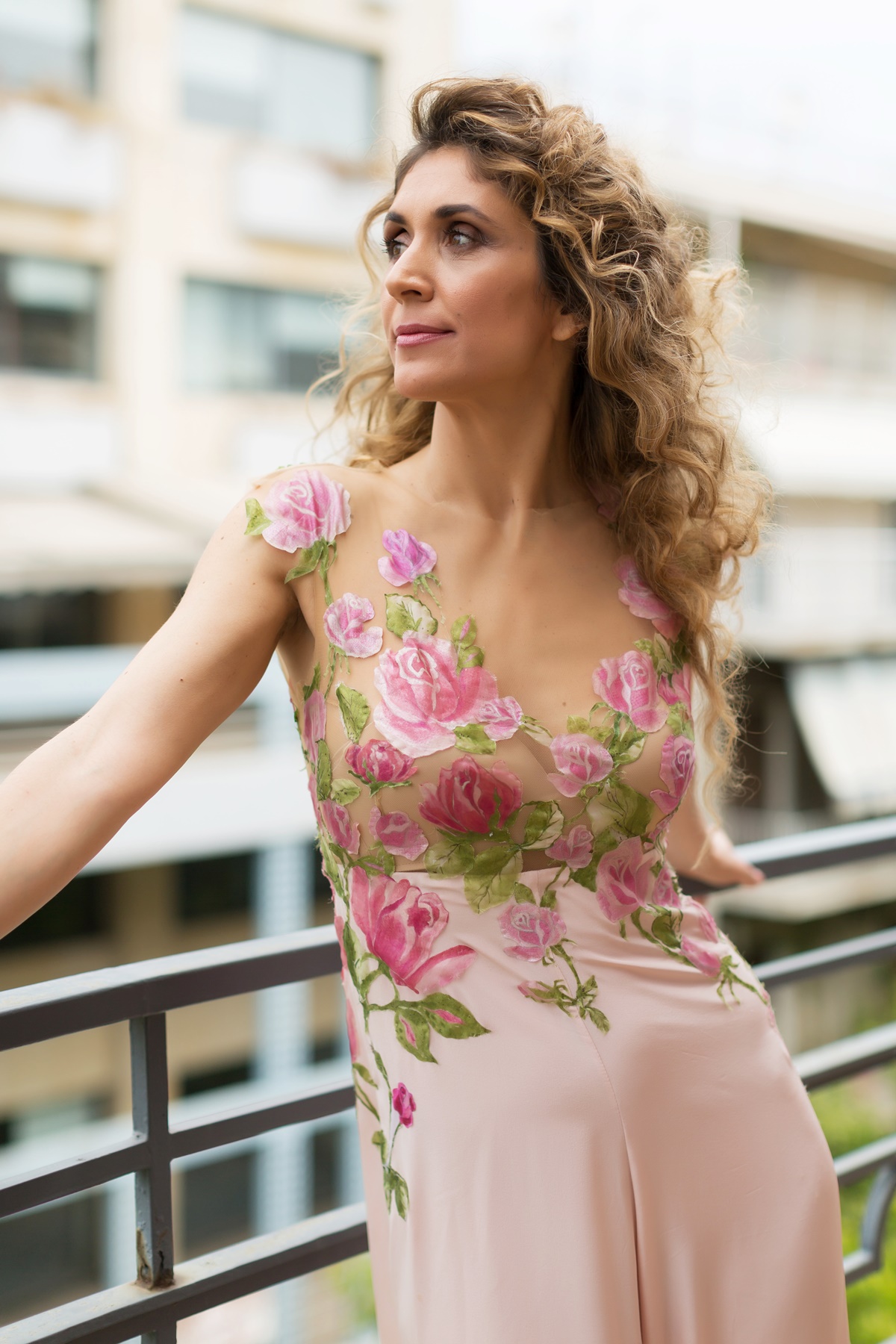 How does the colour, fabrics and furthermore patterns inspire today Haute Couture's design creativity? What if afterwards, you mix green and magenta purple? Open your eyes and think: Are you ready to feel and discover it now?
There remains an atmosphere of elegance and fashion needs to be inspired by the sensitive beauty of Haute Couture design. It is all about ideas that come, challenge our attention as they set the style for the future. Afterwards, our attention to femininity is drawn to both creativity and personal way to dress. Quietly seductive, paying great attention to an elegant mixture of colour, prints and transparency give a poetic touch to your Haute Couture look.
In an overcrowded world of products and people, we need to give voice to the elegance of colour. Stop for a minute and embrace the energy of pink colour in combination with green and magenta purple.
I do believe that pinks in light shades will continue to be major performers in the fashion industry. Afterthought this sophisticated colour palette is a personal reflection of Couture Dress. Not a style on demand. Eventually, it's the desire to reinvent fashion style from the romantic period but bring new shapes, fabrics and patterns.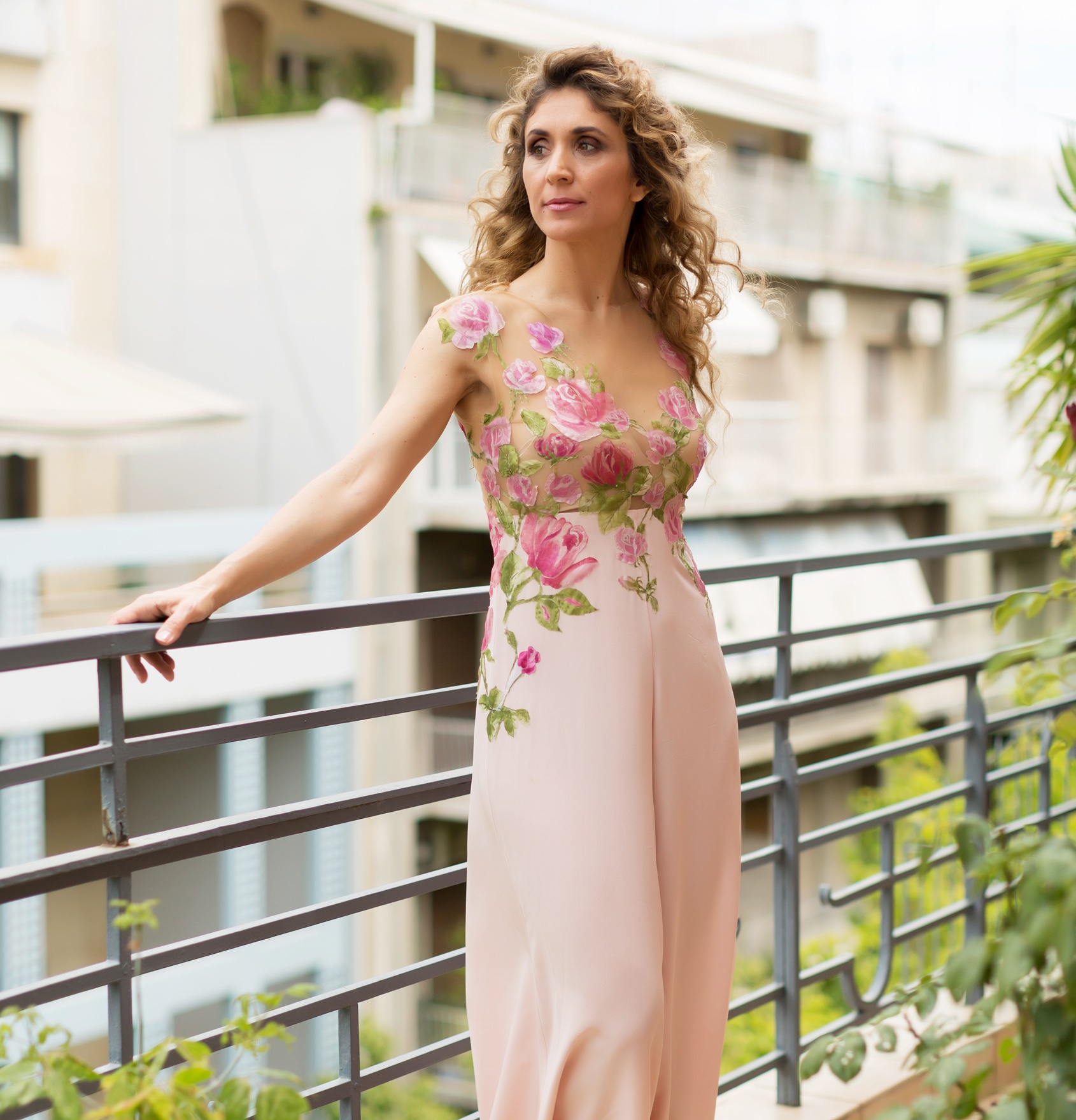 Would you wear constantly an Haute Couture jumpsuit design inspired by the 18th Century's delicate beauty?
Finally, I really loved wearing this Haute Couture jumpsuit made from nude tulle, crepe de sin silk in nude shades and hand – painted flowers. In that feeling of sophisticated elegance, flowers reveal a lifetime journey through high-end design techniques. Today, this jumpsuit has not to do with trends. Above all, I share the feeling of excitement in pure pink with pastel accents.
After all, the past is walking with the future. At one moment we keep on experimenting with the 18th Century delicate beauty. At the other, we are thinking of future styling ideas without limits. it's the beginning of a personal journey through creativity and love for fashion. Personally speaking, it's a strong message that actually becomes the essence of my life.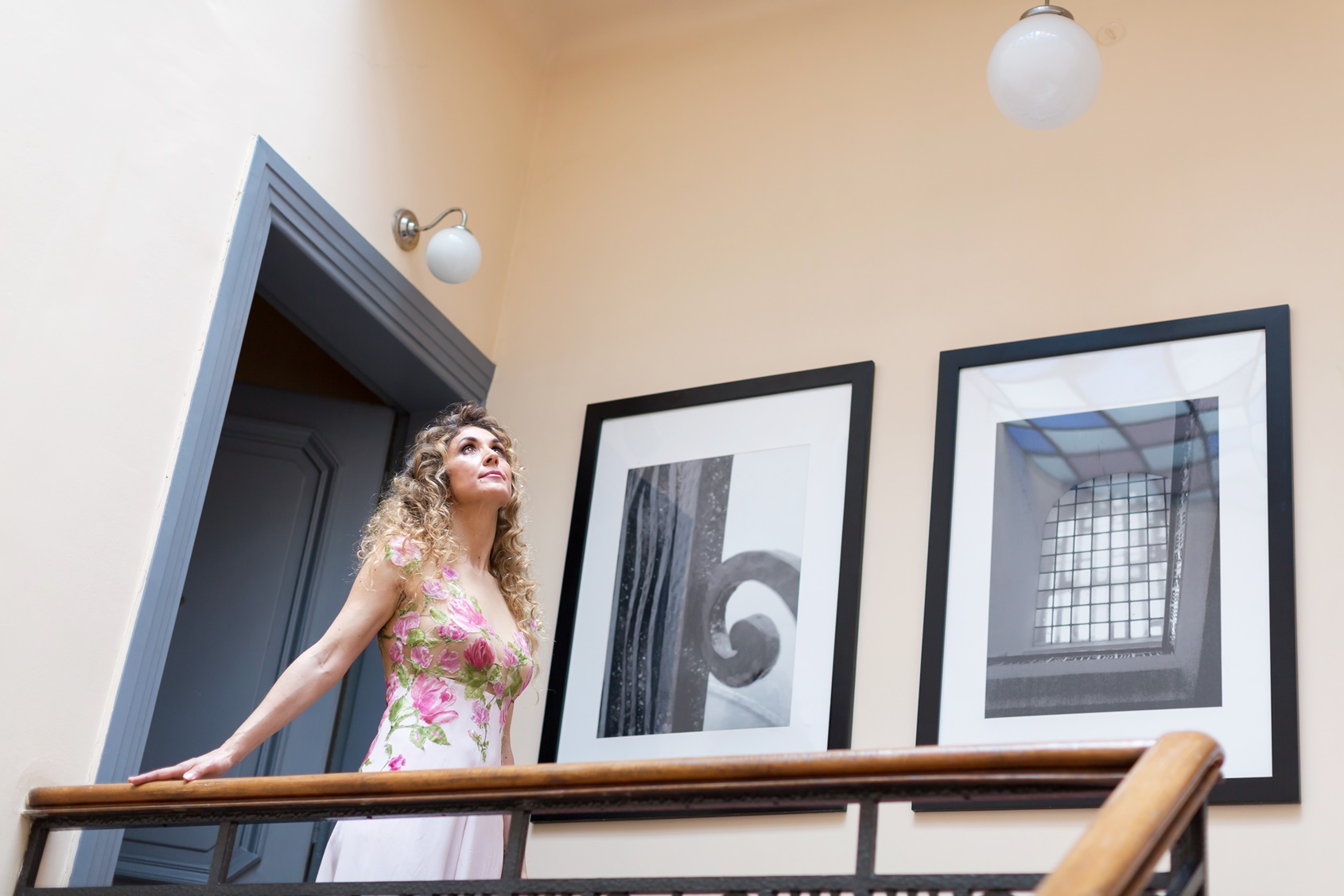 ♦CREATIVE CONCEPT: CHRYSANTHI KOSMATOU
♦PHOTOGRAPHER: DIMITRIS GIOUVRIS PHOTOGRAPHY
♦HAIR STYLIST: ANDREAS ARGYROPOULOS
♦Makeup ARTIST: MARGENTINA NEOFYTOU
Special Thanks to ACHILLEAS TAKTIKOS & ELENI TSINISIZELI for the Haute Couture dresses.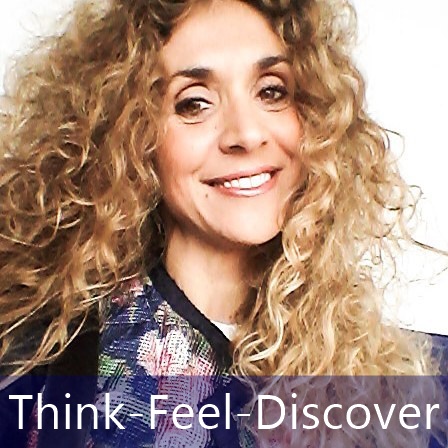 by Chrysanthi Kosmatou, July 30/2016