Share this
Which are today the key four primary colors in JimmyPaul's collection for Autumn/Winter 2019? Open now your eyes and awaken your style.
Here we take a trip over the rainbow with colors looking bright. A new dynamic for Autumn/Winter 2019 that will influence our street style. It's a fresh approach to color trends, a playful revolution. Jimmy Paul creates an optimistic mood full of energized brights and playful new color combinations.
The designer's dedication to pop culture design a challenge to traditions of fine art. Embroidered patches, details that are highlighted by color. Play in contrast with graphic patterns, oversized coats, logos, and sailor jackets. Pop Art is meant to be fun. Awaken your style and explore what emotions do blue, yellow, red and purple represent.
♦Blue sky thinking
We have a palette of vibrant blue. A beautiful contrast to bright yellows and reds. Although, blue seems to become in a softer approach. Think about soft sky blue working with the purple palette.
A key color looks for outwear as well as soft tailoring, casual wear, tops, and knitwear. The blue sky is coming to note the positive effect on your mind and body. Be confident, have faith and trust your instinct. Define your color mood, wear blue and inspire your street style.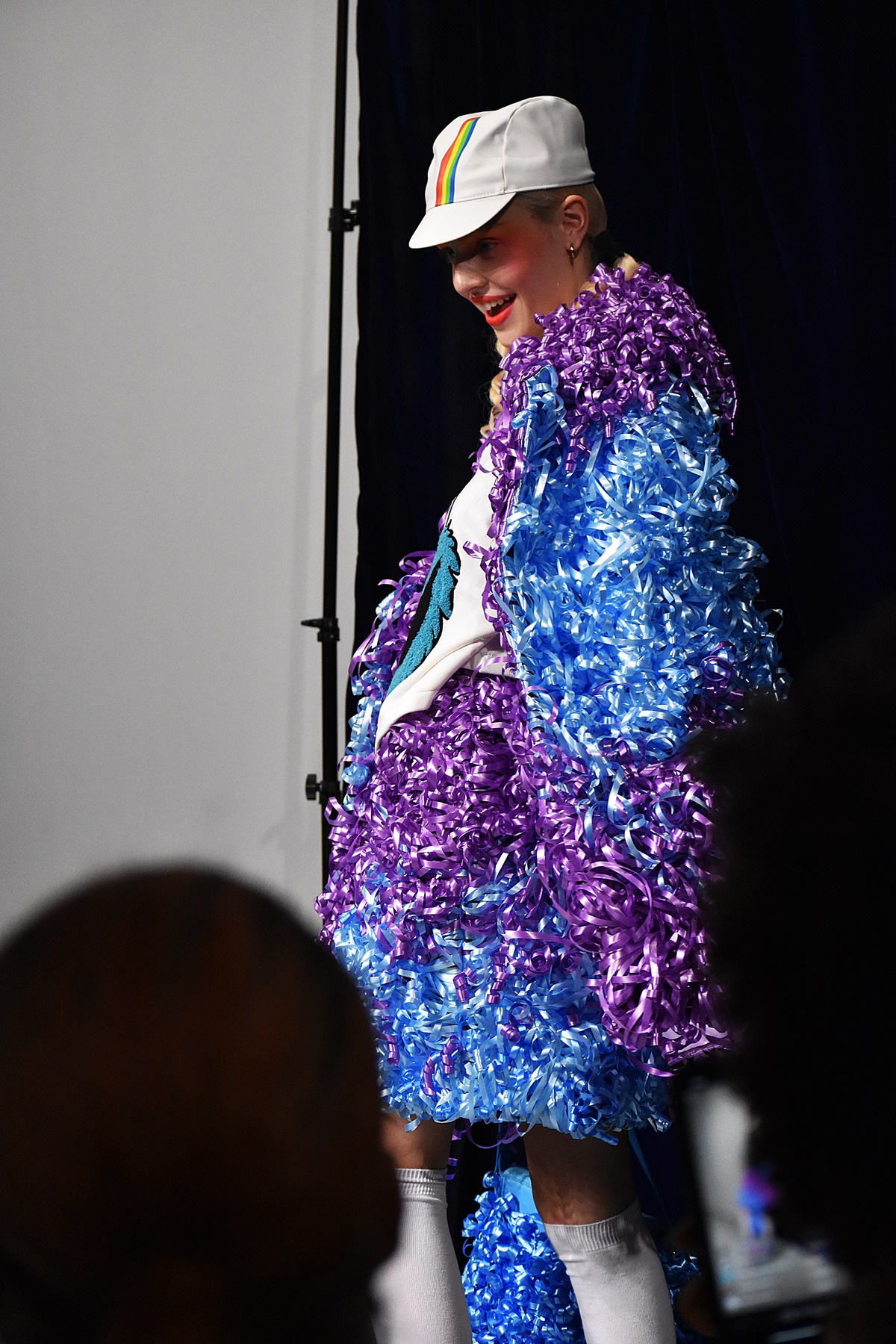 ♦Reveal red and define passion
First of all, keep on having fun. Moreover, you are welcome to red color touch. Combine red with yellow, blue or white and be ready to impress. A mixture of fabrics is offering multiple styling ideas.
Who said that red is in silence? Open your eyes and see. This color is made to work well with metal foil finishes and original fabric ideas. Dare to wear it and listen to Jimmy Paul message: Red is in alert!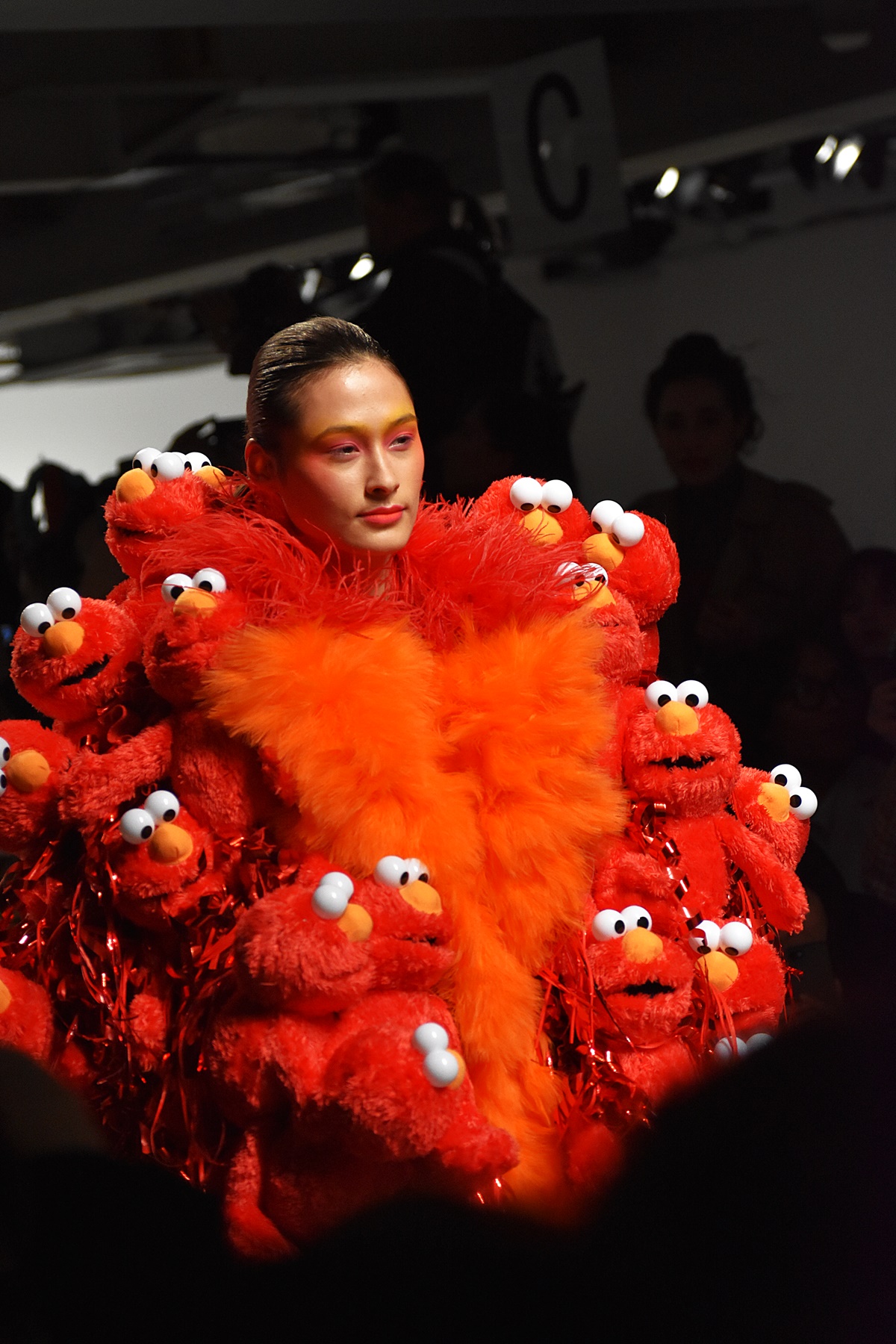 ♦Welcome to yellow. Are you ready for freshness, happiness, and energy?
The yellow palette is pretty and vibrant in Jimmy Paul collection. It brings a sweet sense of optimism for Autumn/Winter 2019. Moreover, combined with orange is warm, full of energy and style force. Paul chooses excentric fabrics to express his yellow palette. Yellow is set to be a key color next season. Watch it, feel the joy and add a little sunshine into your way to dress.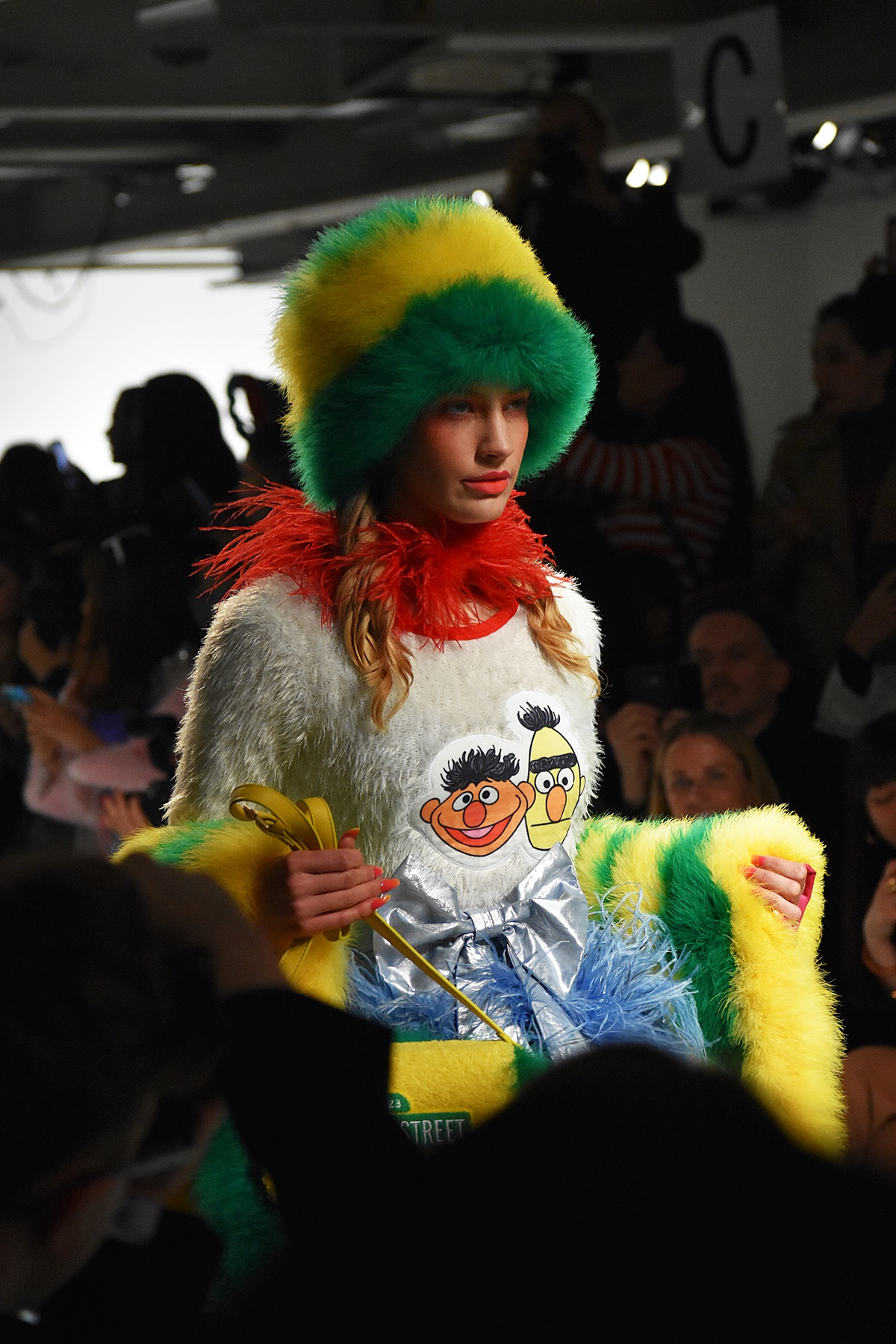 ♦Express yourself, be creative and wear hot magenta color.
Magenta is the primary color in Jimmy Paul upcoming collection. Think pink and be creative. Be unique, be you and think new shades to wear it. It looks perfect for your casual look and can update your outerwear shapes. Whether you choose a blazer or a classic jacket is a perfect example of pop culture in mixture with embroidered patches. This season magenta is unconventional. Express your emotions and let them open for all to see.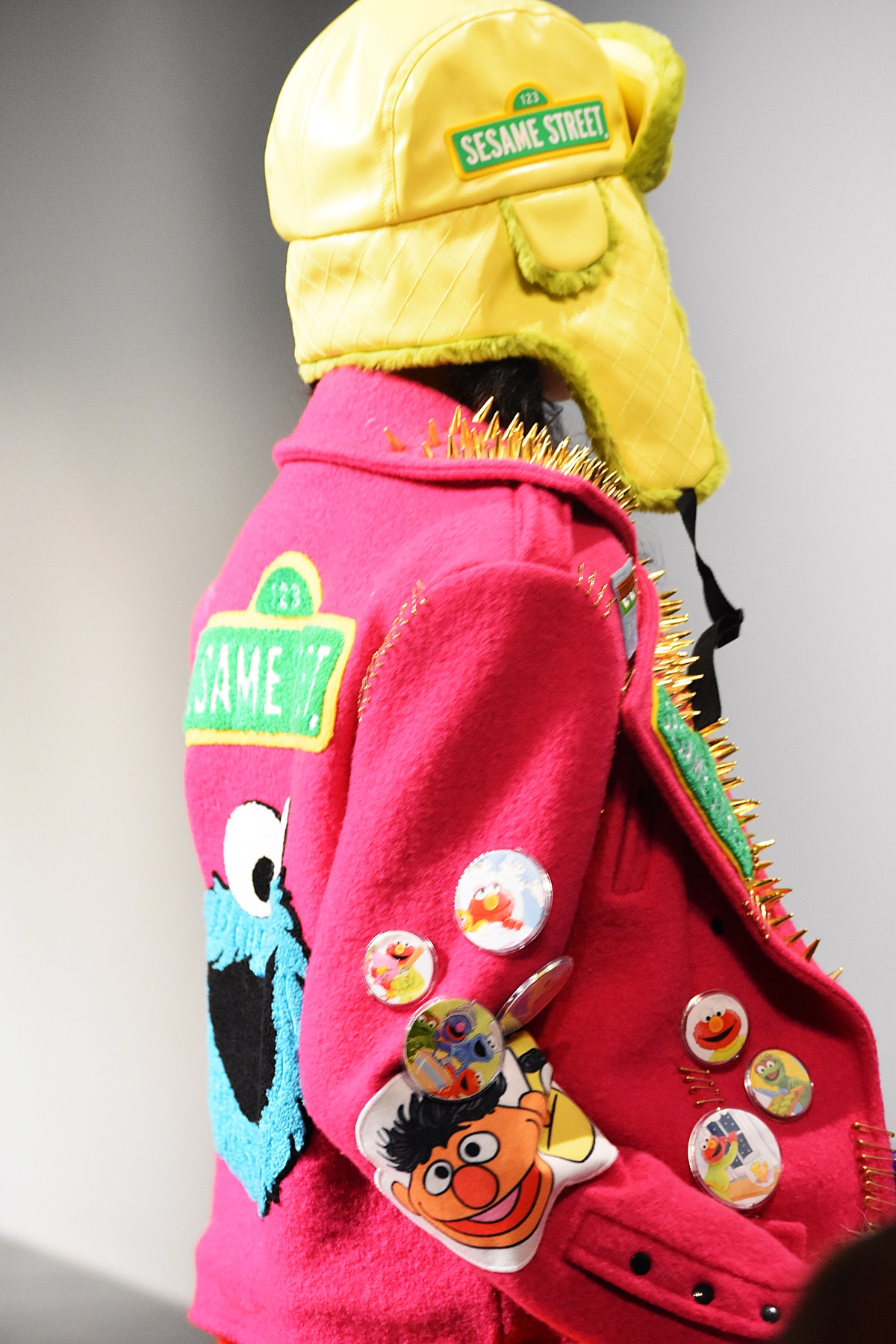 How do eventually original Sesame Street characters names inspire today Jimmy's Paul creative fashion show ideas? Dare to stop and discover it now: afterthought, open your eyes and see: Is it always about values, quality, and color creativity?
Most importantly, when it comes to creative fashion show ideas, I've always believed that it's best to start from the message we want to communicate. That is to say, there are many design ideas ready to capture our attention. For me, Sesame Street characters show an authentic heart. However, it's about social values, quality, optimism, and generosity. Above all, It's about the message to be part of what we create in fashion.
Therefore, Colors of Jimmy Paul are the best way to invest in creativity. Sure they can make some noise. They can be aesthetic rebels. Face this challenge, and I believe that collaborations like this build the new in our creative industry. Maybe it's the time to open people's mind, and hopefully, in the end, explore positive changes in the world.
In conclusion, Authenticity more than anything feels like it's coming from the designer's color feeling. Pushing the boundaries of color, shape, and texture, he has refreshed colors based on Sesame Street characters. So awaken your style, celebrate the change, and make your choice. However, brights add color in your life and colorful opinions, can not help but stand out.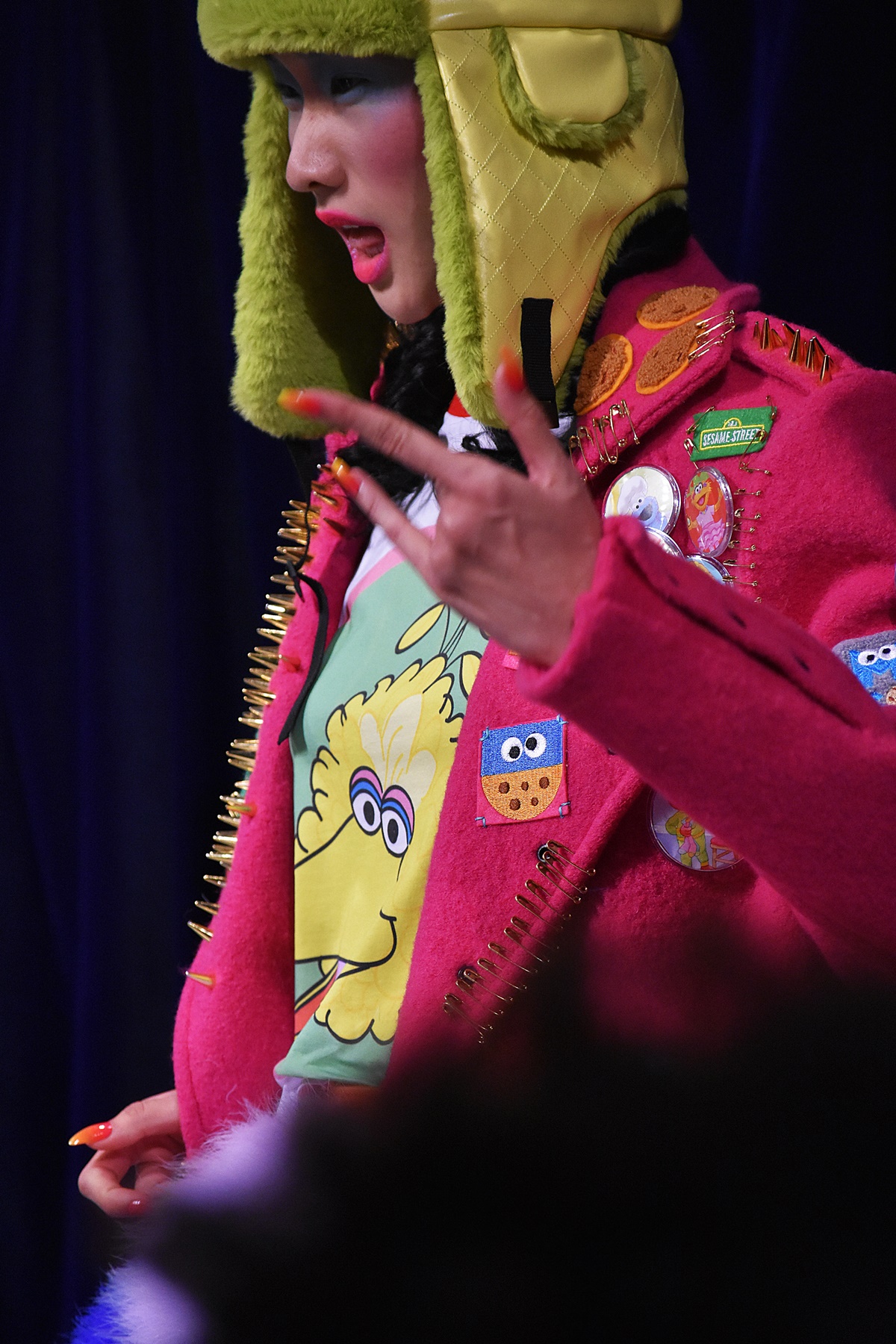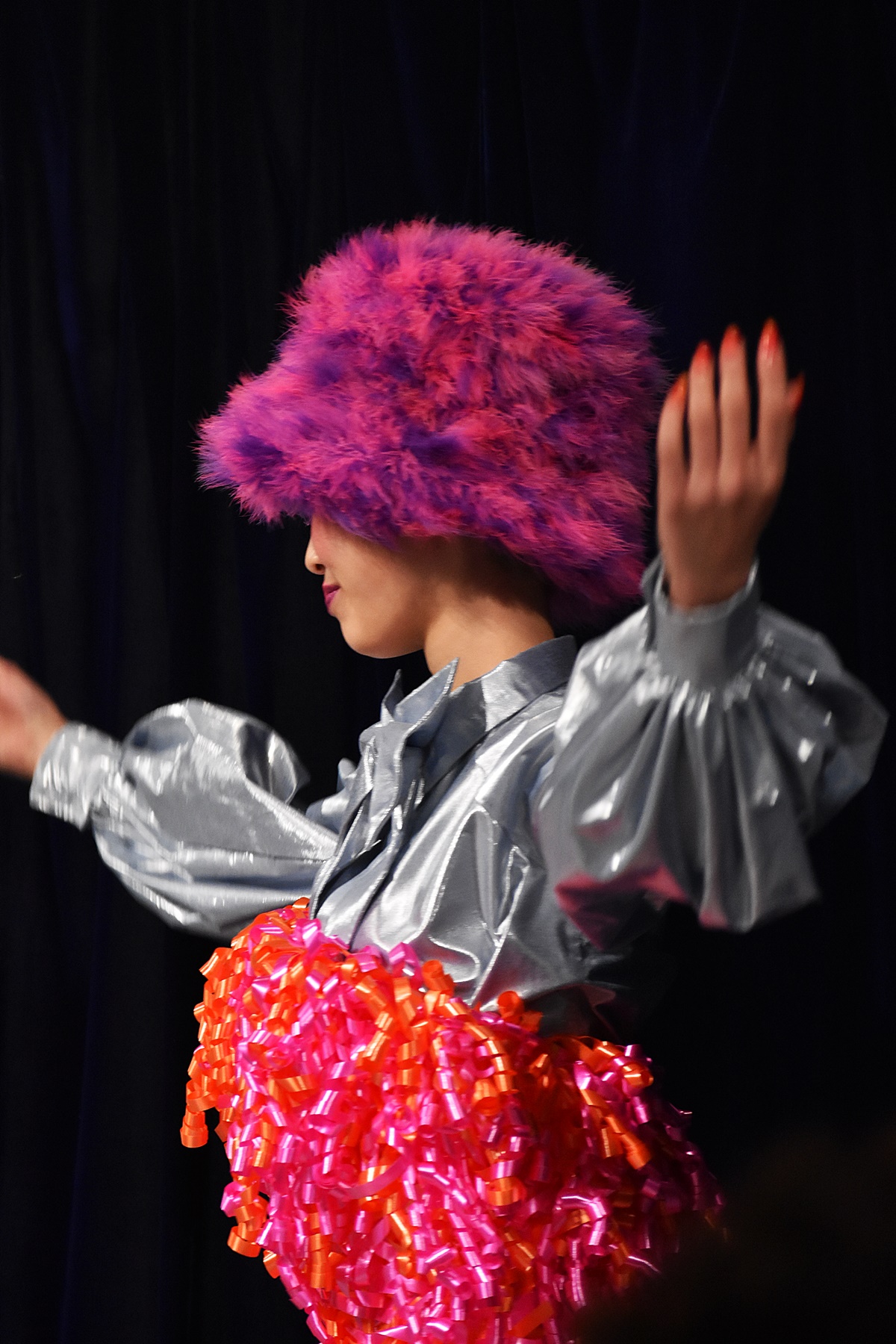 In collaboration with Sesame Street & in partnership with DIFUZED
Photo credits by Chrysanthi Kosmatou, Think-Feel-Discover.com
by Chrysanthi Kosmatou, April 11/2019.