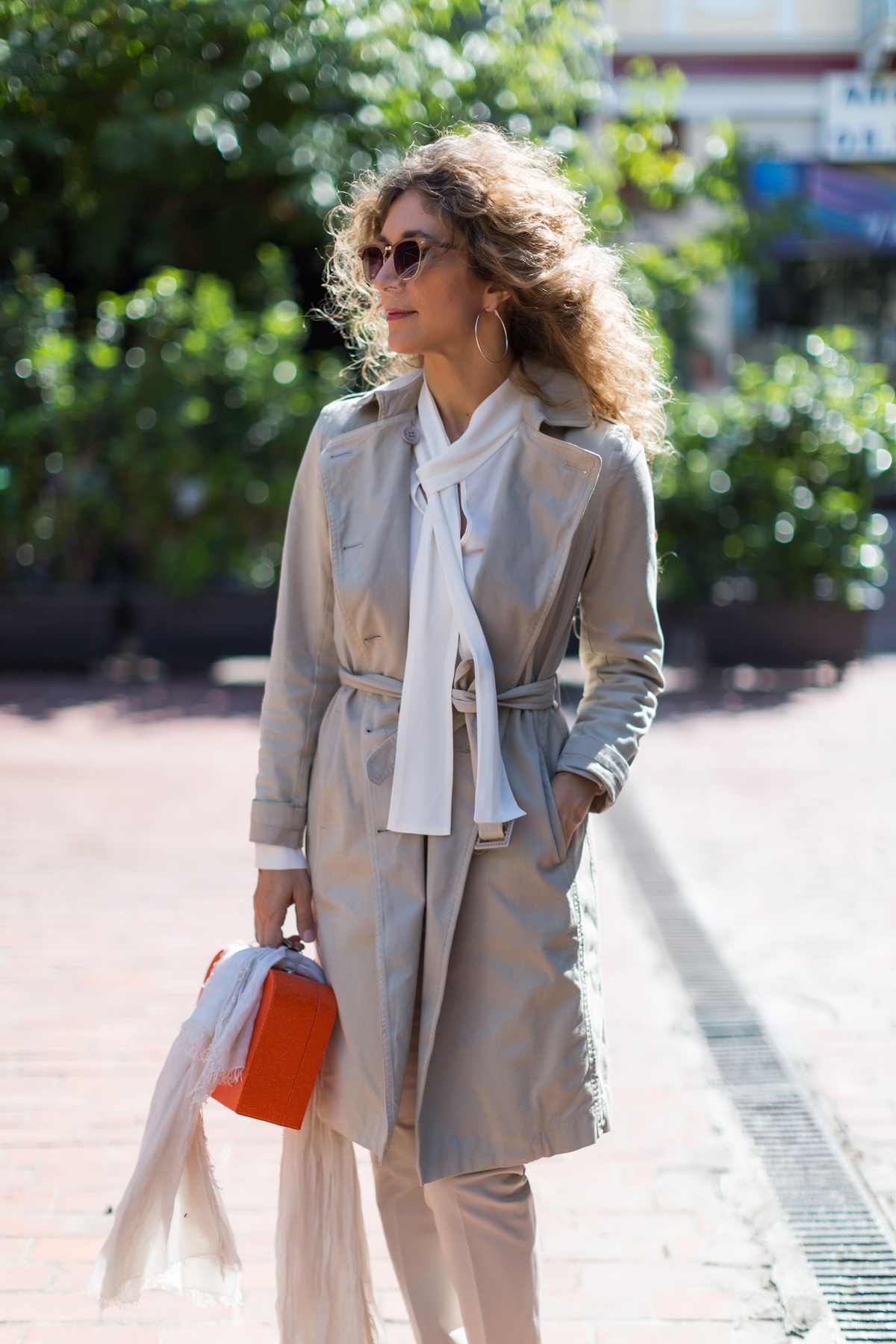 How does always Nature's beauty reveal your colour selection for your dress code during London Fashion Week? Think out of the box and be creative.
London seemed to me as if, it was playing with the morning light last February during London Fashion Week SS17. I looked up at the sky and for me, it was a soft, pure invitation of Mother Nature to reveal my colour selection for my dress code. However, my personal mood and styling detail It was all about Nature's beauty. In my eyes, light is a gift of Nature and style is what we need to embrace all that light touches.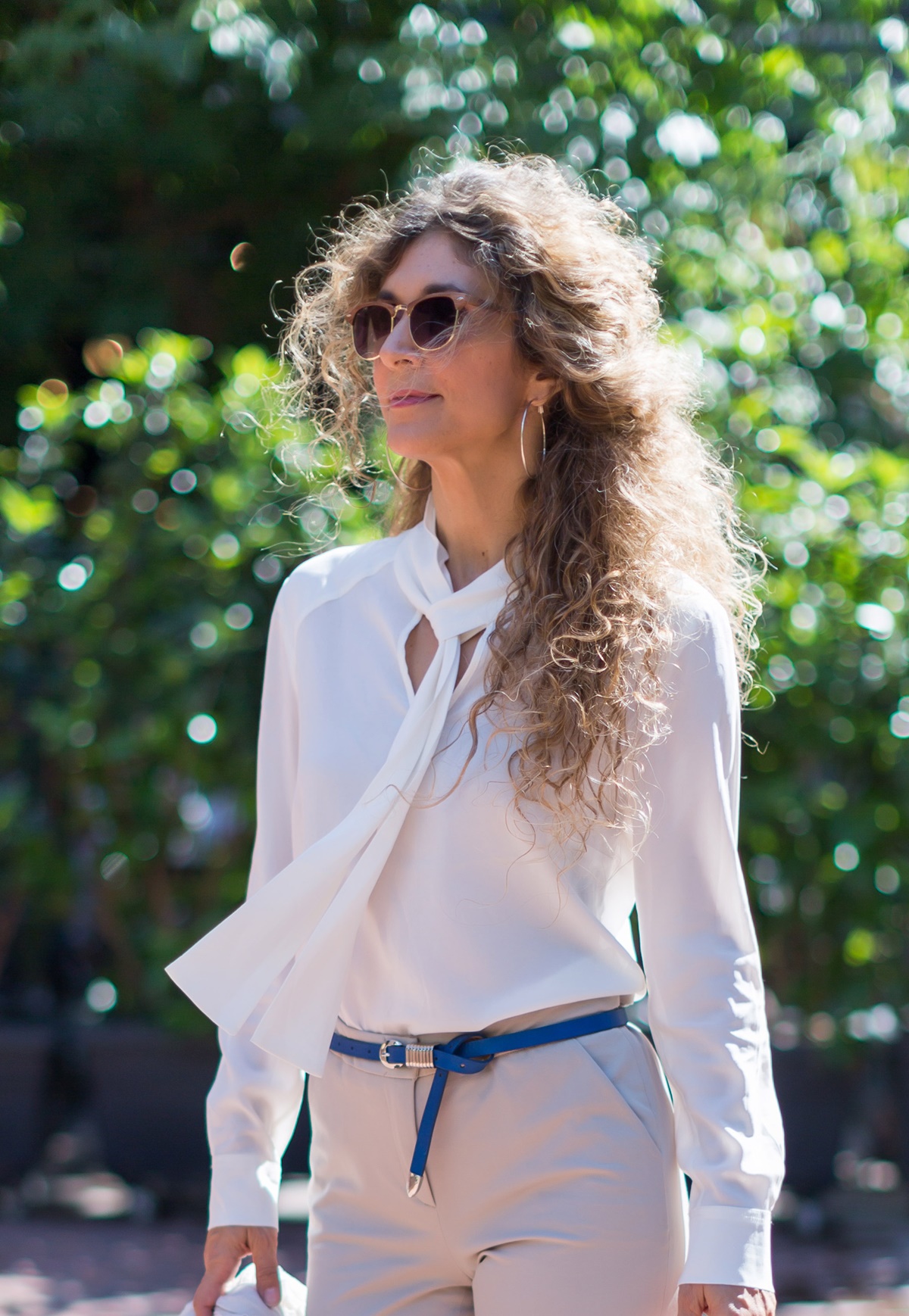 How do classics finally reveal your sophisticated elegance and refined style today? Be aware of what you really love to wear and stop for a minute to ask yourself: Does Nature inspire your daily look?
Personally speaking in a time of multiple fashion trends  I do believe in a simpler, more natural way of life. It's all about updated classics mixed with a contemporary color selection. Moreover, my styling mood inspired by the morning light, it reflects my positive energy, my love for sophisticated elegance, and refined style.
"Look, up at the sky. There is a light, a beauty up there, that no shadow can touch" J.R.R Tolkien
Come forth into the LIGHT of things! And Let NATURE inspire your daily outfit!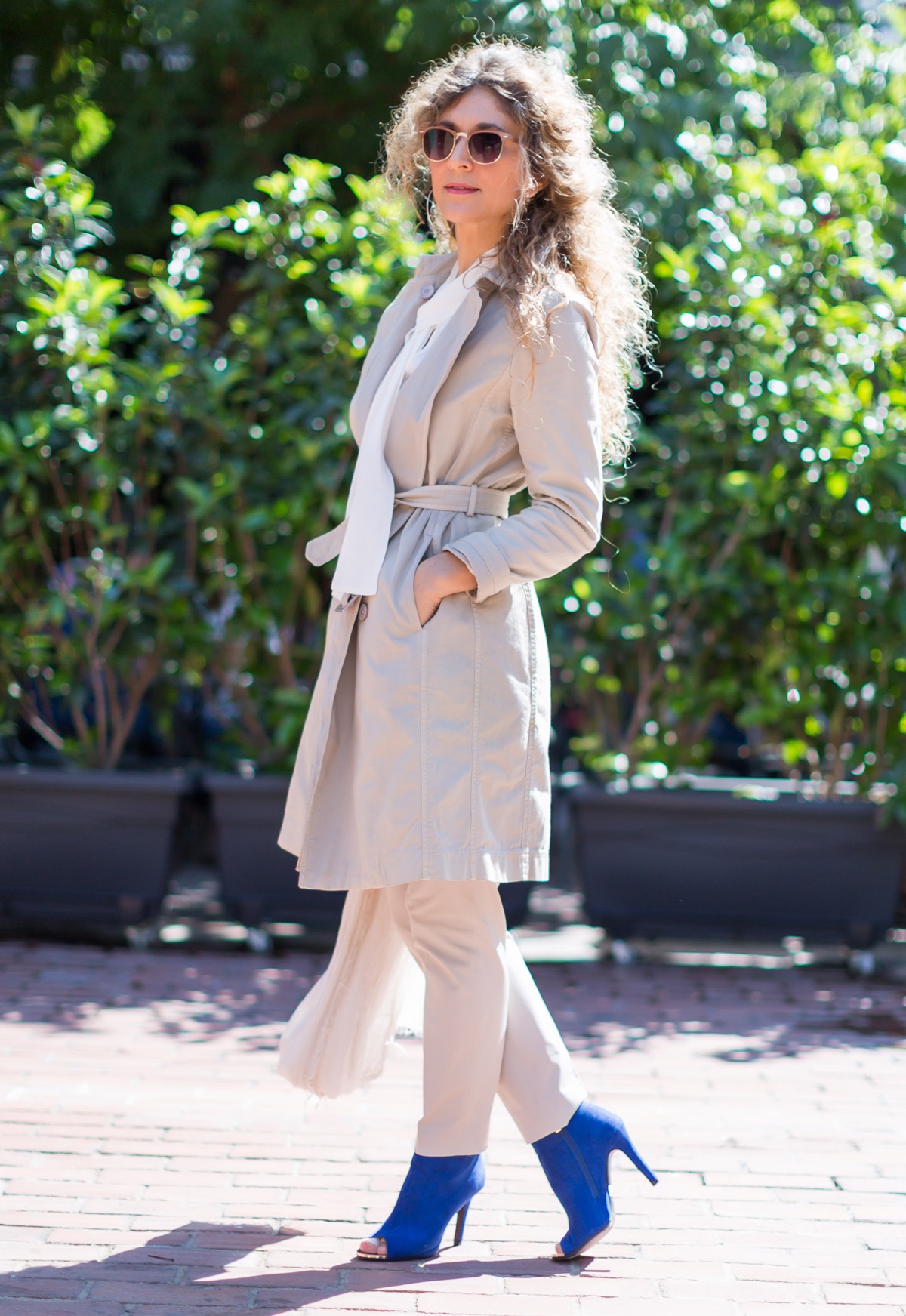 Firstly, think about the freshness and purity of the cotton Blend Trench Coat. Anytime, a key item for your wardrobe.
At first, I focused on my cotton Blend Trench Coat. I do believe that clean lines and sharp shapes in mixture with fluid camel, they add freshness and purity in my daily outfit. In my eyes, an updated Trench Coat is a key fashion item for the simple luxury of my time at any fashion events, everywhere, all day long.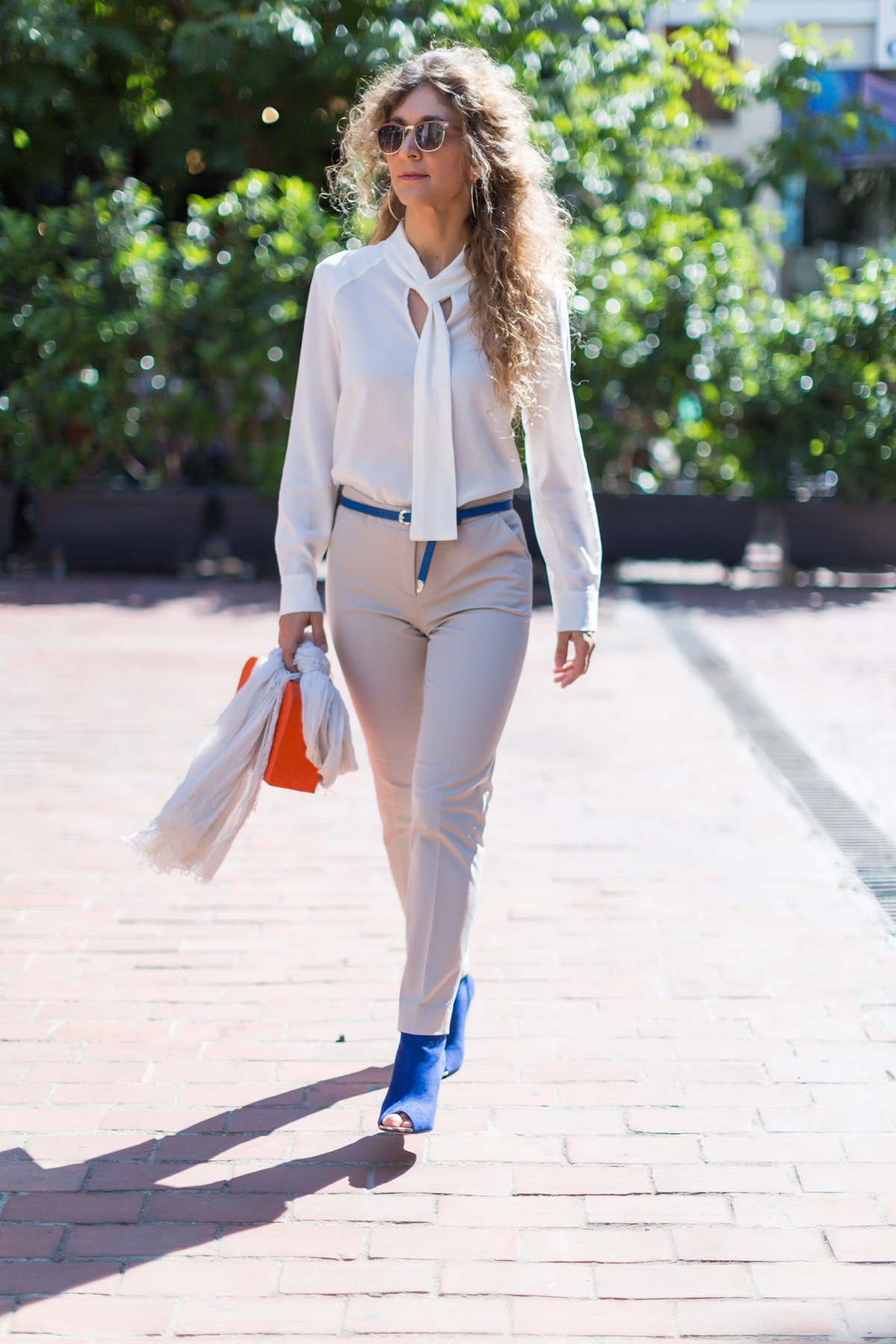 Consider wearing the Bow Viscose Crepe shirt and enjoy pale courser's harmony. Finally, your everyday choice of a shirt without a tie. Just great design idea, don't you think?
The pale ecru shade of my Bow Viscose Crepe shirt reveals the endless luminous colour touch through the light. There is an ultimate feeling of textile softness and yarn flexibility that offers me natural warmth and a sense of calm. My choice of a shirt without a tie which reflects my alternative way of wearing a tie! Just great design idea, don't you think!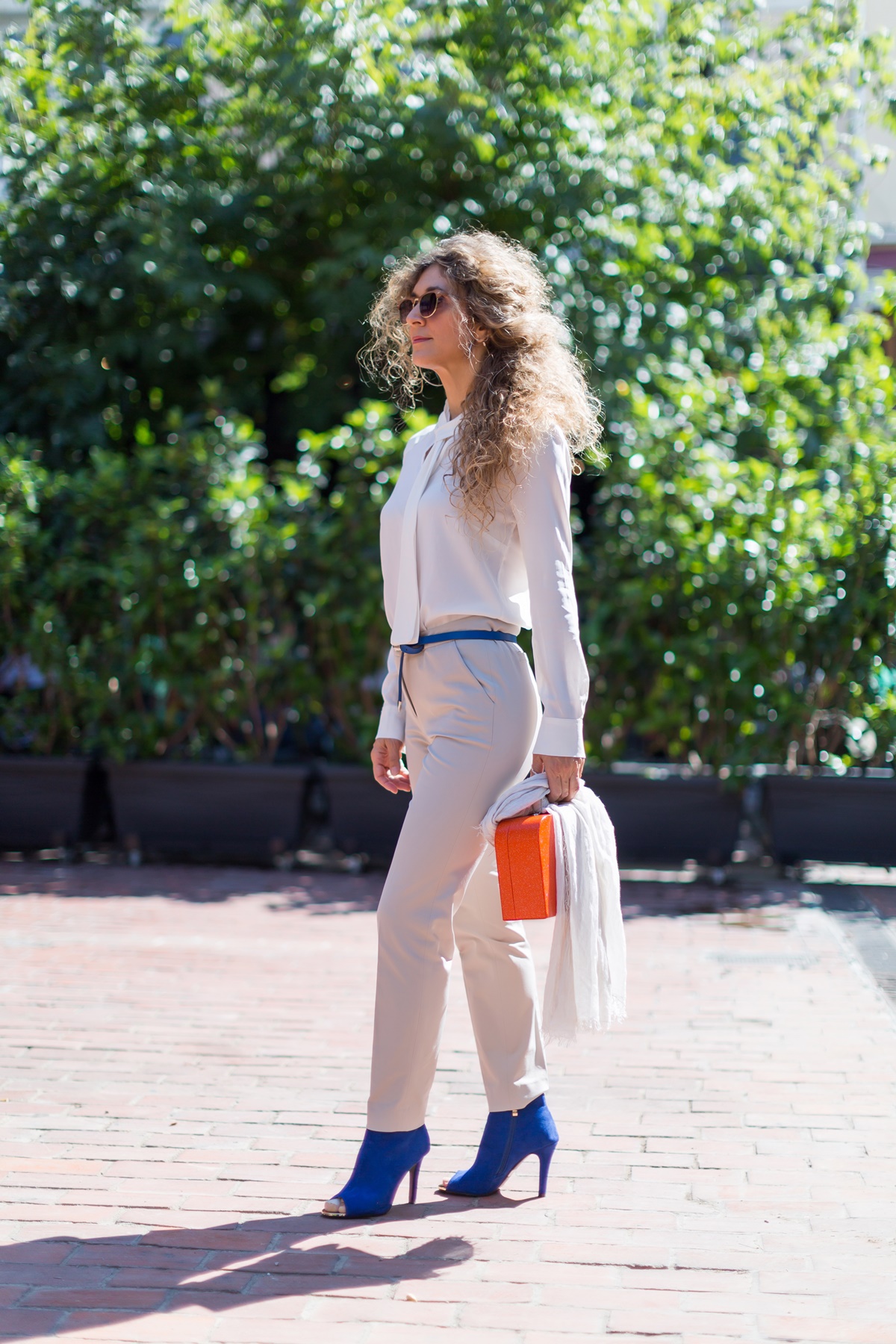 How do accessories influence your dress code today? Open your eyes and let free now your creative mind in design thinking?
The Leather belted paper bag updates my classic trouser silhouette. Moreover, the Skinny cotton Mix Pants in classic suiting fabrics offer a clean, classic mood to my casual chic dress code. Baleine blue colour plays with light and mixed with neutrals, respond to my creative freedom in design thinking.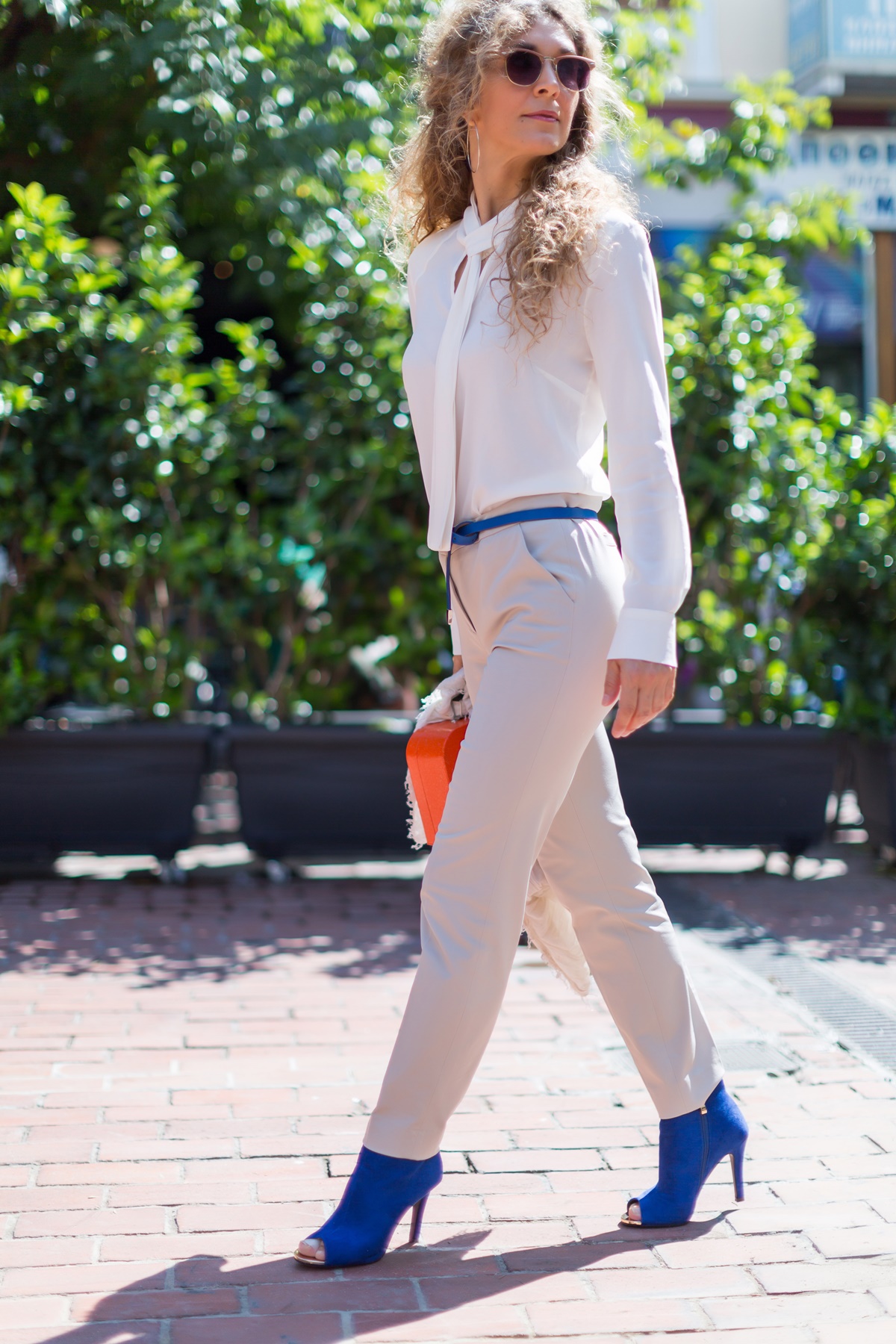 Besides are you always ready to create an authentic look? Above all, enjoy daily the pure beauty of neutrals. Stop to enjoy your personal style's originality.
I've always believed that when it comes to fashion style I do not need to wear eccentric clothes to be noticed. I do need to create an authentic look. Enjoy my neutral colour palette inspiration and may the light always surrounds your daily mood!
As David Hockney said: " I'm a very early riser, and I don't like to miss that beautiful early morning light".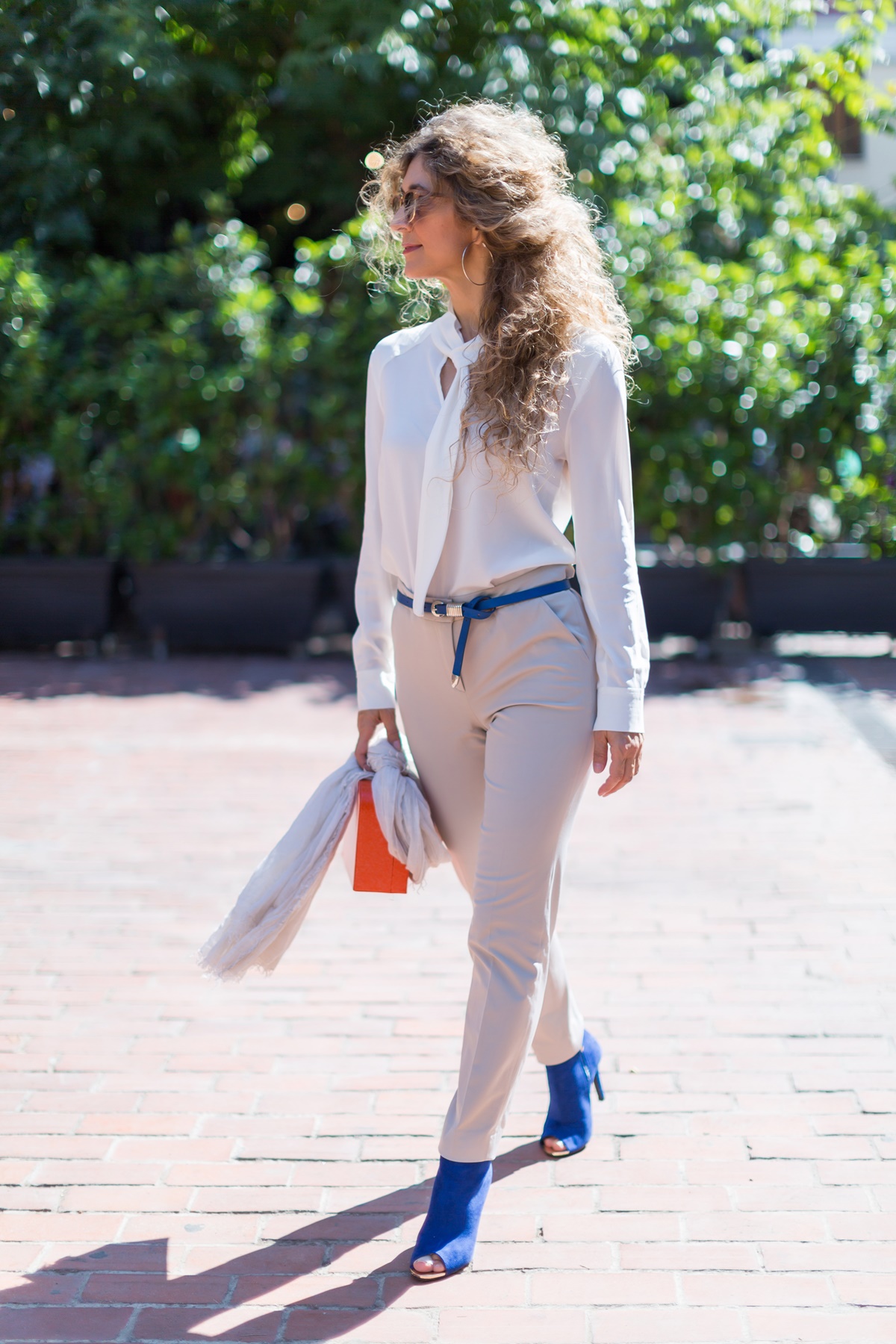 ♦STYLING & COLOR: Think-Feel-Discover.com 

♦Photographer credits: DIMITRIS GIOUVRIS PHOTOGRAPHY
♦Special Thanks for the NEUTRALS OUTFIT LOLA.gr / www.lola.gr 
♦Blue suede peep toe high heel bootie with side zipper MIGATO.com / www.migato.com 
by Chrysanthi Kosmatou, October 20/2016