Share this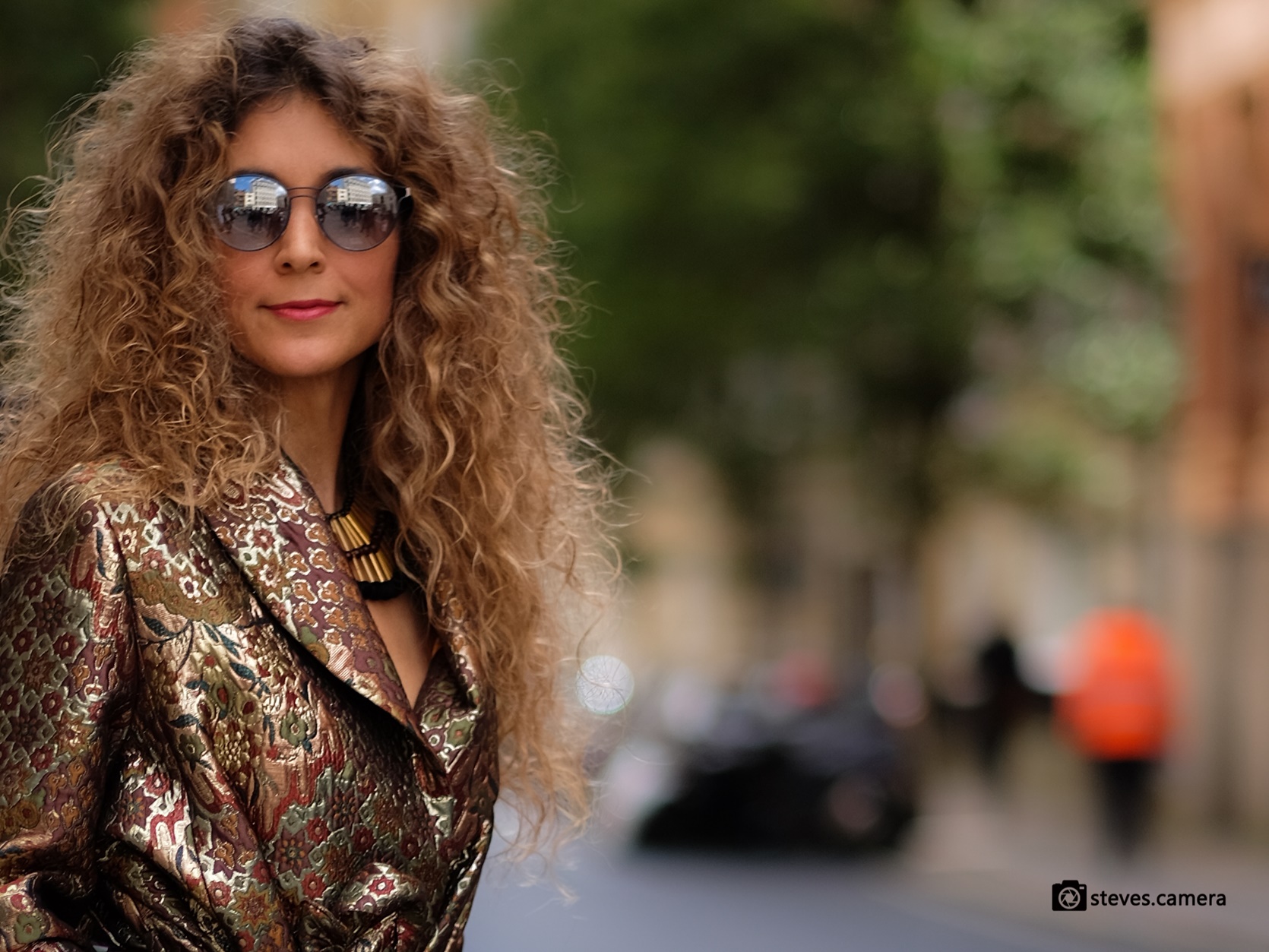 How new designer's of Fashion Scout London during London Fashion Week challenge your fashion style and inspire you to reinvent your style? Afterward Are you ready for the unexpected in fashion?
As the Fashion Week in London starts, I always listen to my secret voice for the new womenswear messages. I define my new voyager fashion style and I discover that what we believed with certainty, it becomes a place to wander, to watch, to think, to feel and to discover new possibilities in fashion.
After all Fashion Week in London, it is in the unexpected where the most remarkable things happen. Many things change and all these innovative details are blowing strong across the runways. The upcoming designer's generation of Fashion Scout in London during London Fashion Week are pushing the boundaries and driving fashion to rethink creativity in fashion. Their emerging talent defines my fashion style and shapes the final look for both colour and fabric directions. However, if the Fashion Scout's new generation designers have their way to discover fashion, it's time for me to watch their way to change and reinvent my brocade manteau Style.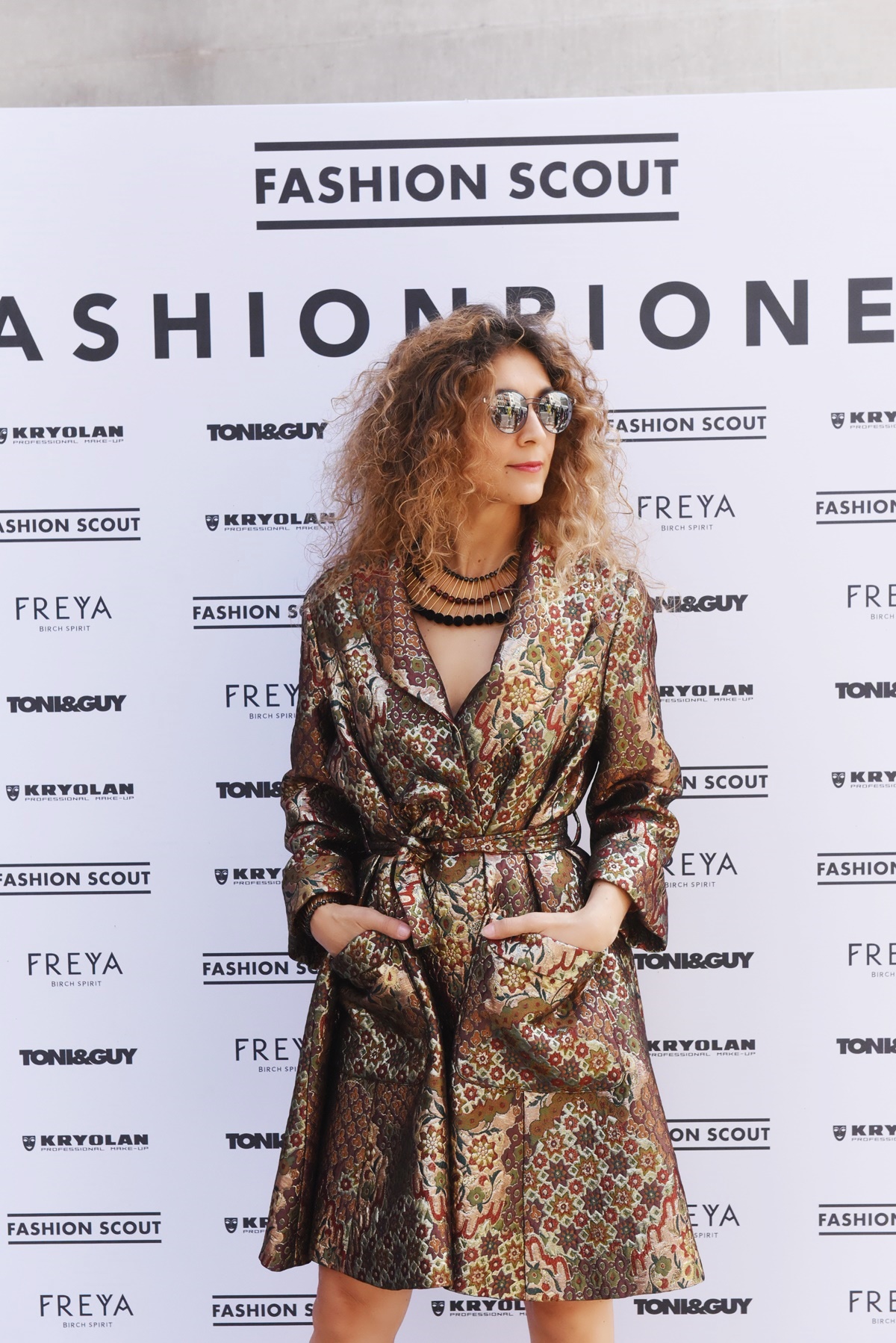 How can the brocade manteau represent your contemporary fashion week style? Are you ready to wear it all day long and innovate your accessory look?
During London Fashion Week, the brocade manteau by Maison Faliakos reflects my love of luxurious design with historical references. Moreover, It has been reworked to fit within a contemporary wardrobe and in my eyes, that style represents elegance.
It's all about an original mixture of brocade and jacquard. the fabric is like old masters and combined with florals create a new garment with contemporary appeal. A manteau that you can wear it all day long with inspiring accessories, contemporary design style necklaces and earrings to create your new style story.
We have been talking about maximalism for several seasons now and I do believe that brocades are ideal fabrics for designers as it catches perfectly the light especially in richly golden prints as the one I'm wearing by Maison Faliakos. Undoubtedly it is irresistible for my fashion week style at Fashion Scout's catwalks. Anytime colours capture my attention. Colours of the manteau like old gold, copper, green and burgundy are my favourite. The more delicate the feel, the stronger the effect.
My belted brocade manteau reflect also the wild romance of a contemporary fashion style during the London Fashion Week. It is created to be worn belted, fit perfectly to the body with gold high heels to keep my style always in fashion.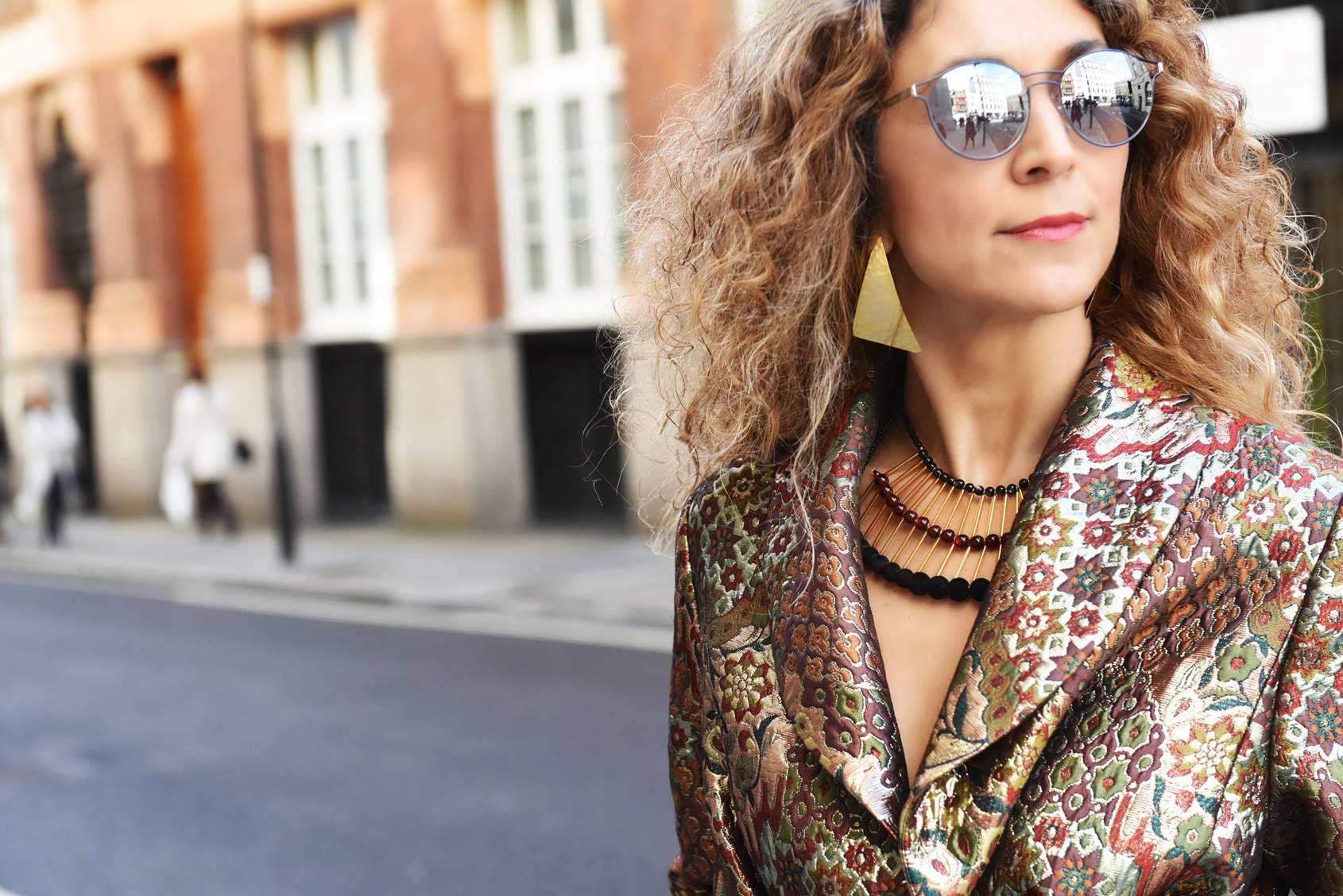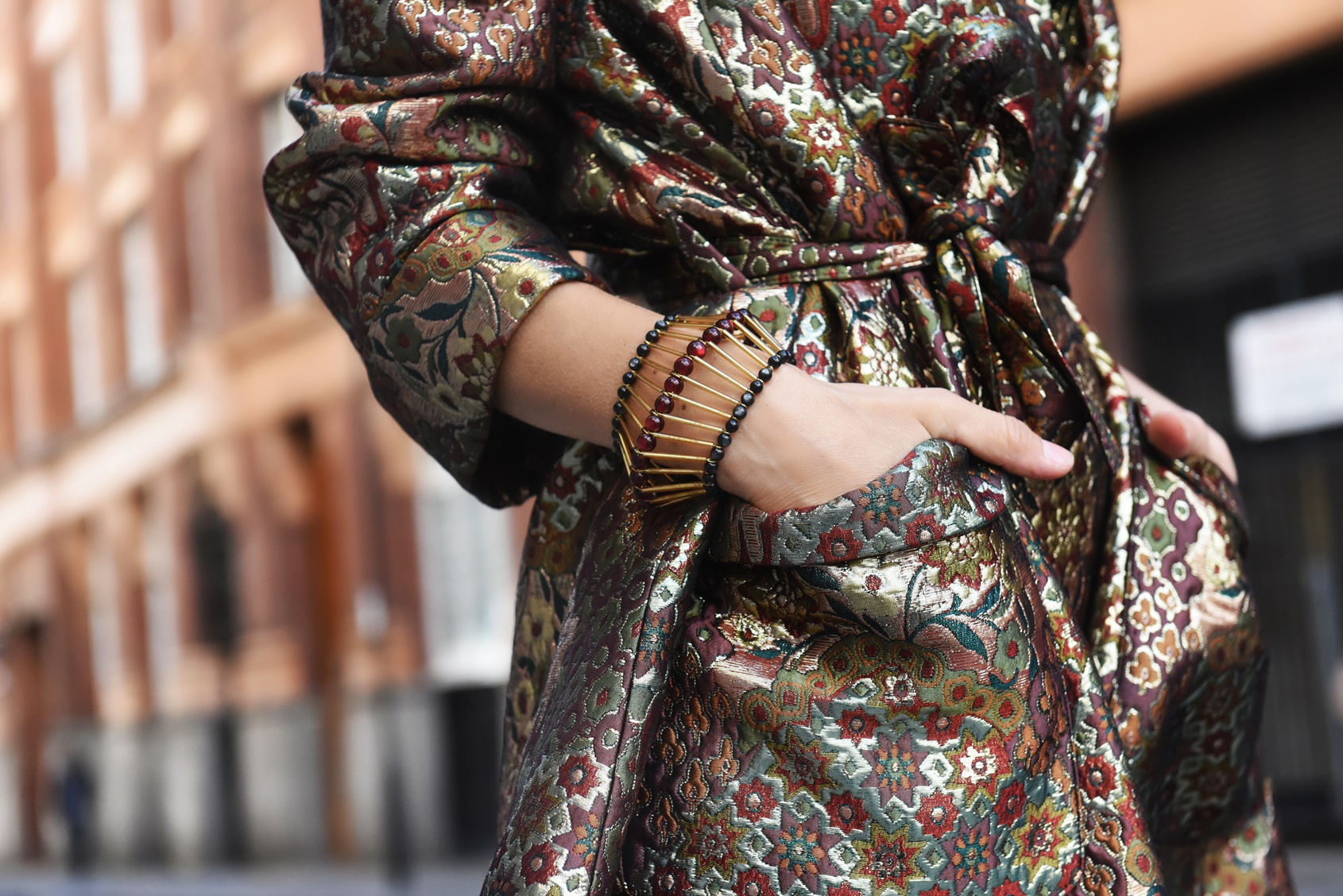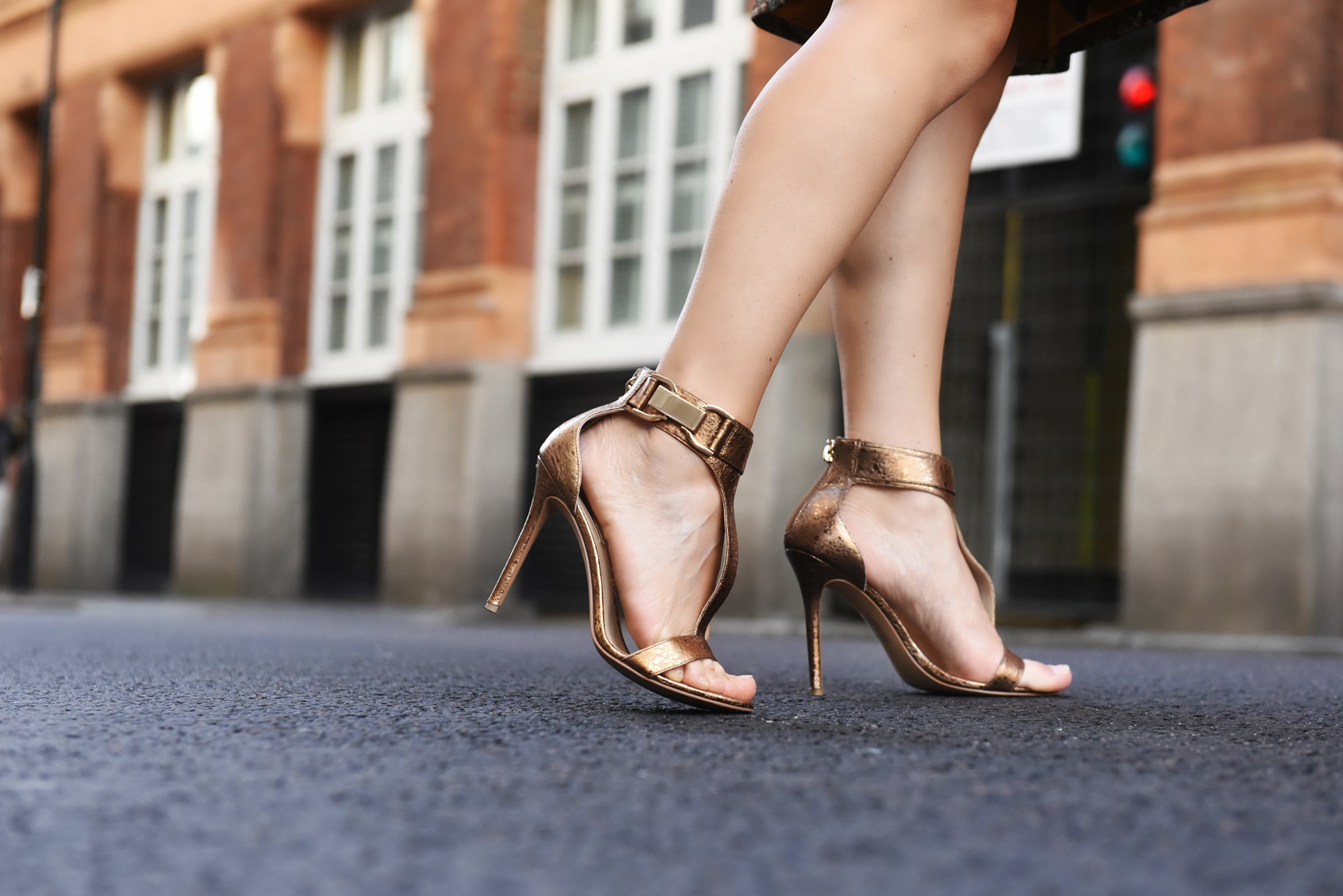 How the future and the past can both represent your fashion style in London during London Fashion Week? Dare to open your eyes and discover it now!
Afterwards, fashion style during London Fashion week seeks attention by evoking beauty. Fresh, original, strong looks are in the front scene of street style in London. This is not a time to think about it. It's the time to do it, to explore it and to present ourselves in new shapes and forms. Without any dought, it's about how we wish to see ourselves to the fashion world. Then there is a desire to enjoy the new and look at both the future and the past. Just open your eyes, refresh your style and be ready to explore it now.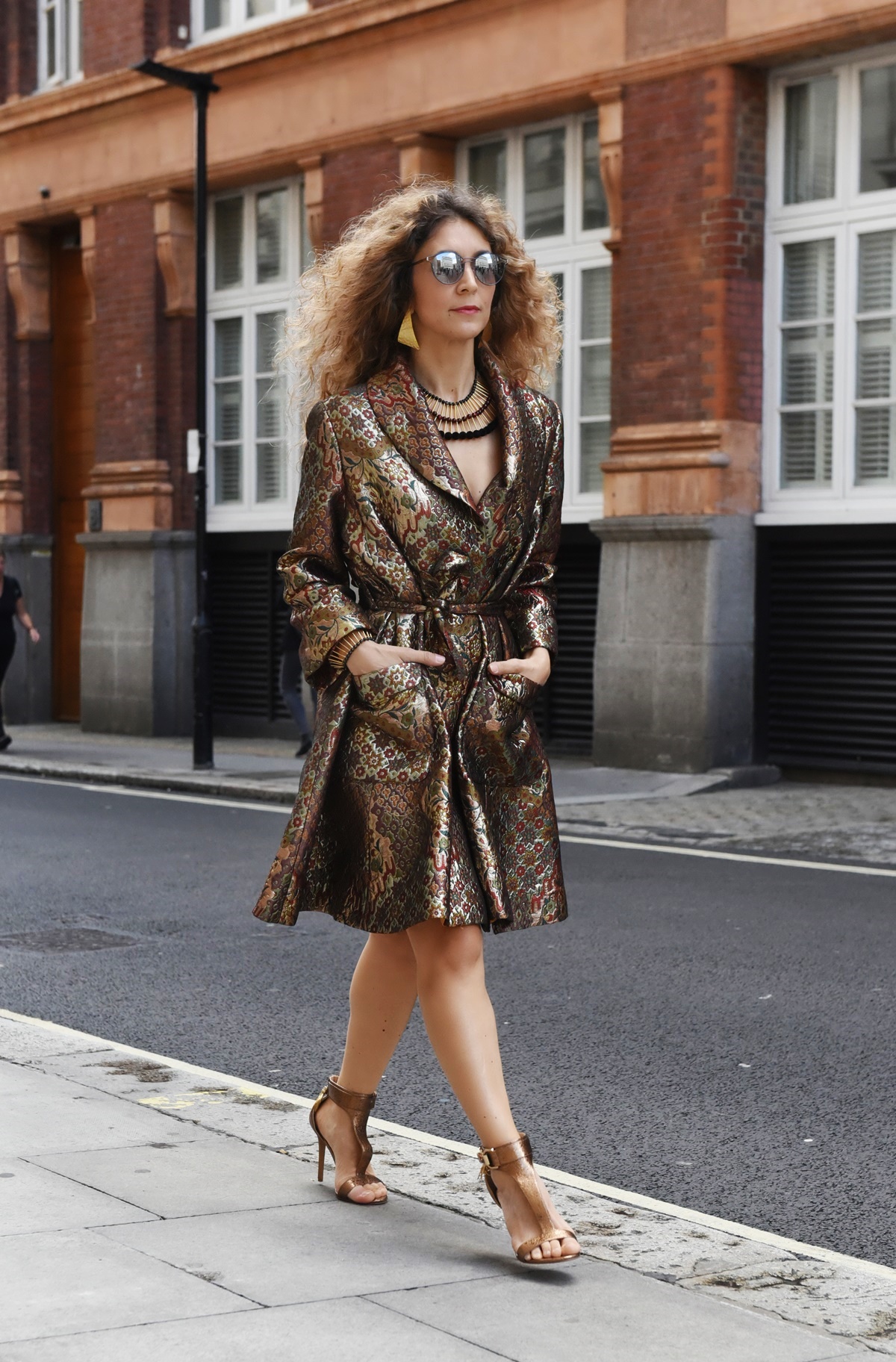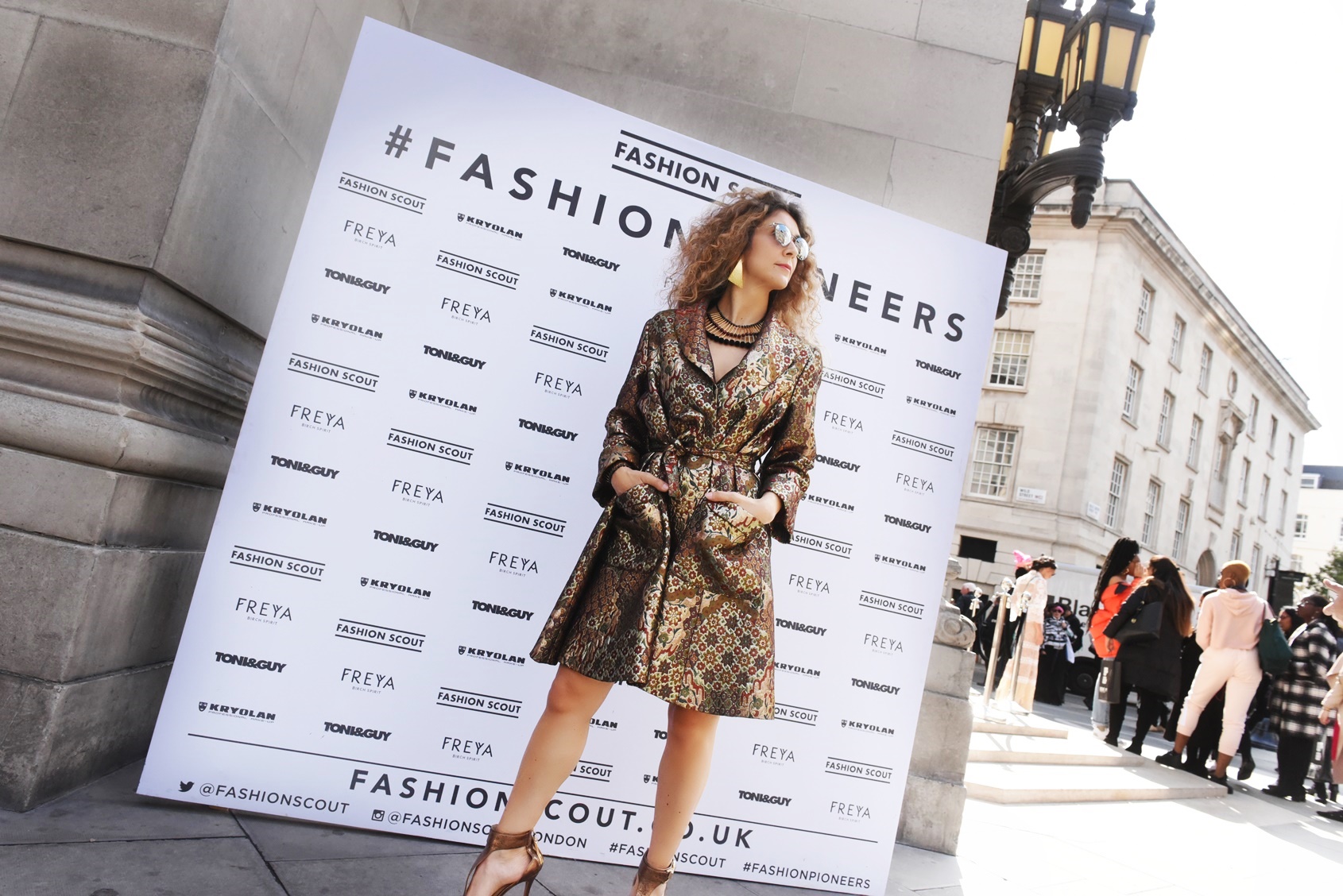 Styling by Chrysanthi Kosmatou
High heels and jewelry by Camorra.gr