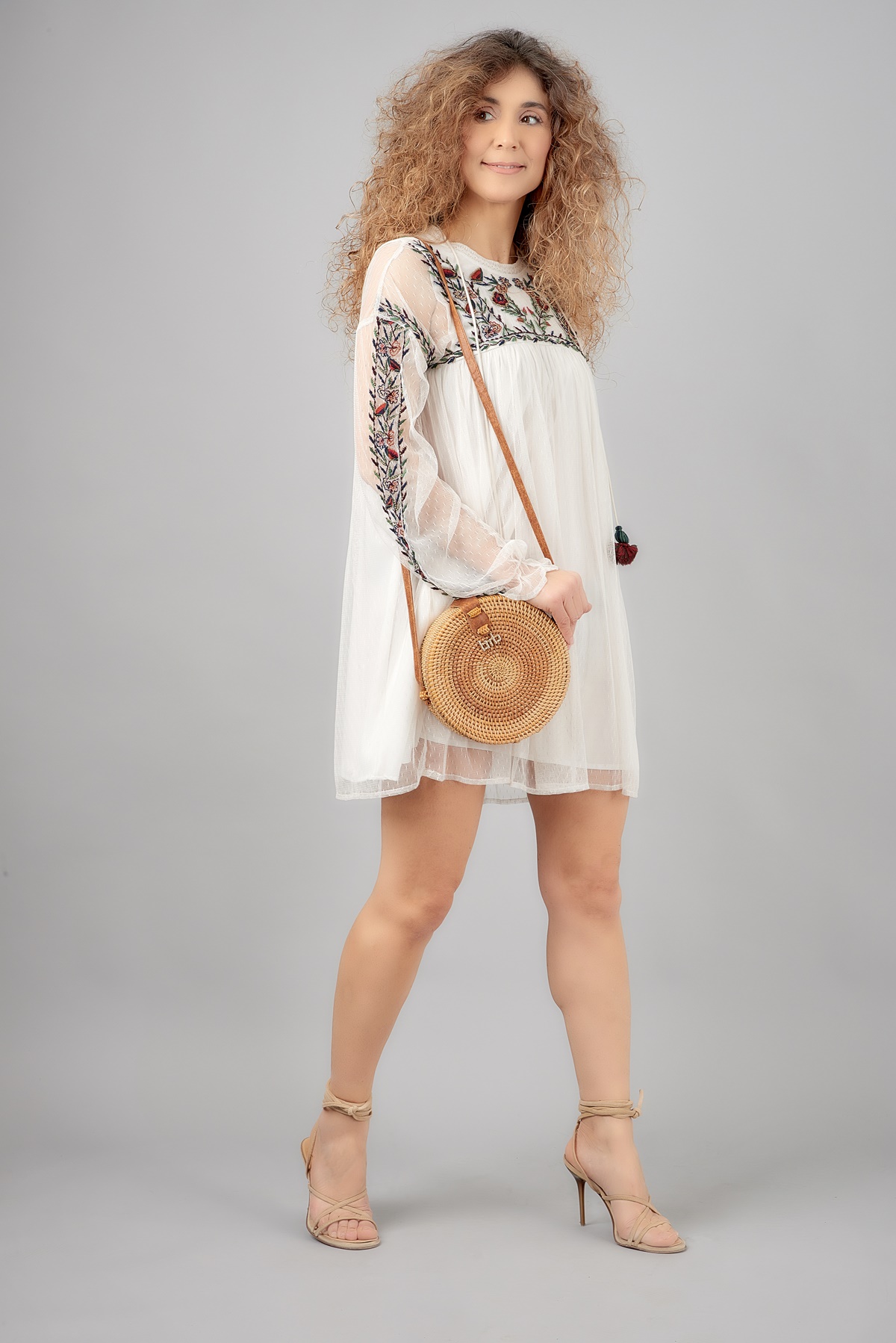 How Sustainability become in Style for your dress code? Are you ready to discover sustainability in your daily life? Don't be afraid, feel now the colours and define the freshness of Nature.
Sustainability has come to the forefront at all levels of the designer's inspiration and all our ideas of good taste are challenged. The unexpected mixture of materials, precious design details become the opposite of classic beauty. Lightness, fresh colours, and flowers are becoming the reflection of Nature, an alternative solution to your daily busy life by Bmb Bamboo bags. Let's discover it!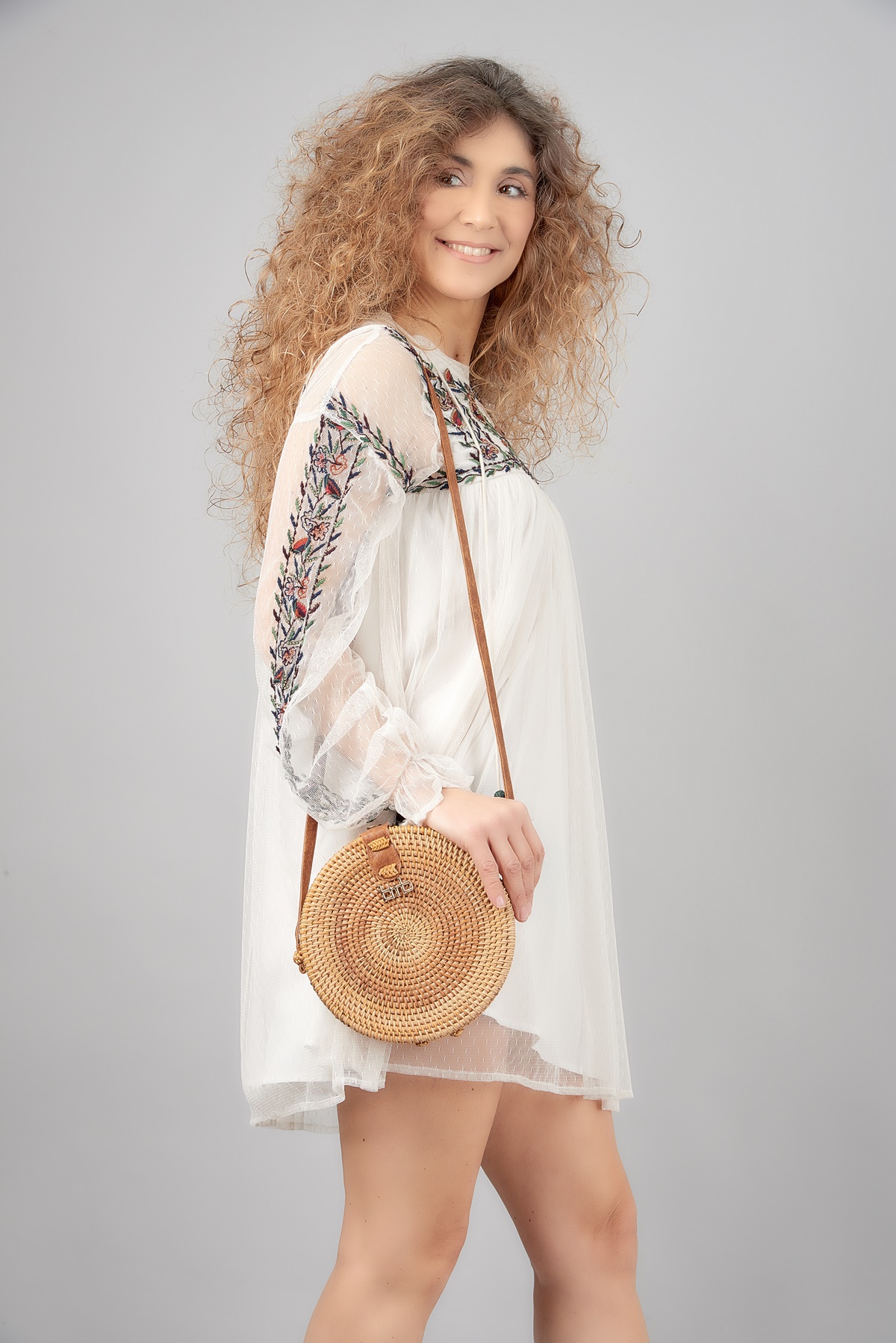 Are you ready to discover Bamboo and cork? Make this question immediately to yourself and embrace now in nature's optimism for your fashion style. That's the key to harmony in your life. Do not miss it!
This Friday morning I woke up and I couldn't wait to send loud the message. I do believe that It's time to let fashion define your dress code and take inspired steps towards better design solutions. Thinking ahead I turned my curiosity to the excitement and my imagination started to reveal new material choices for my fashion style. Exploring bamboo and cork it took me towards a new optimism for my fashion style and made me realize that there is a feeling of harmony and balance to my daily life.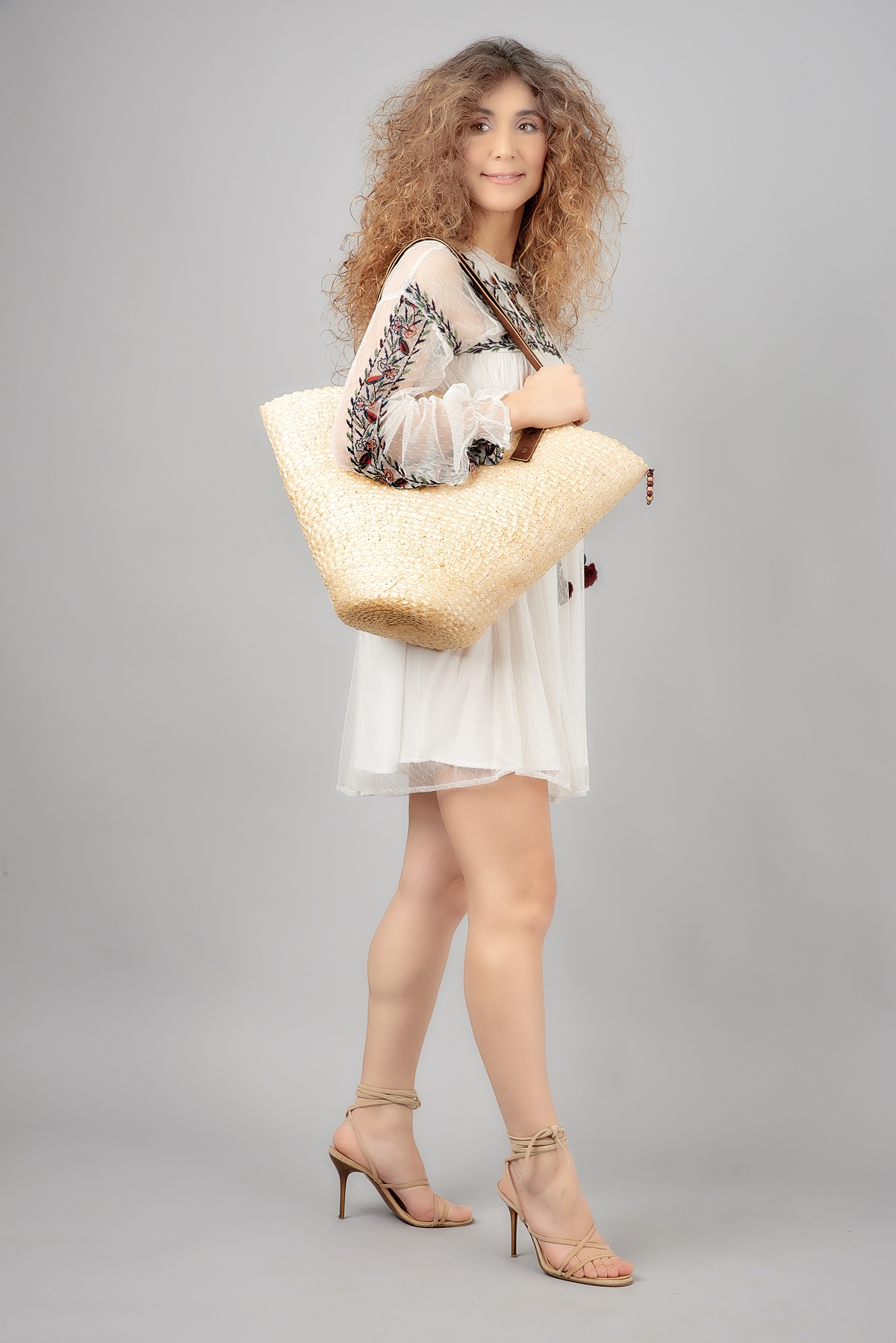 How does the pretty mini dress today refresh your daily casual style? Start to think about it. Open your eyes and discover an intelligent styling solution for your daily wardrobe?
Fragile transparency is at the centre of my look. The pretty mini dress is a vintage choice for your feminine style. A patchwork of delicate lace and flower embroidery in natural, light colours. A fresh approach to design where comfort focuses on intelligent styling solutions. Delicate simplicity of airy fabrics create shapes with flippy shapes and flatter My Silhouette. A beautiful, relaxed casual style for your everyday wardrobe.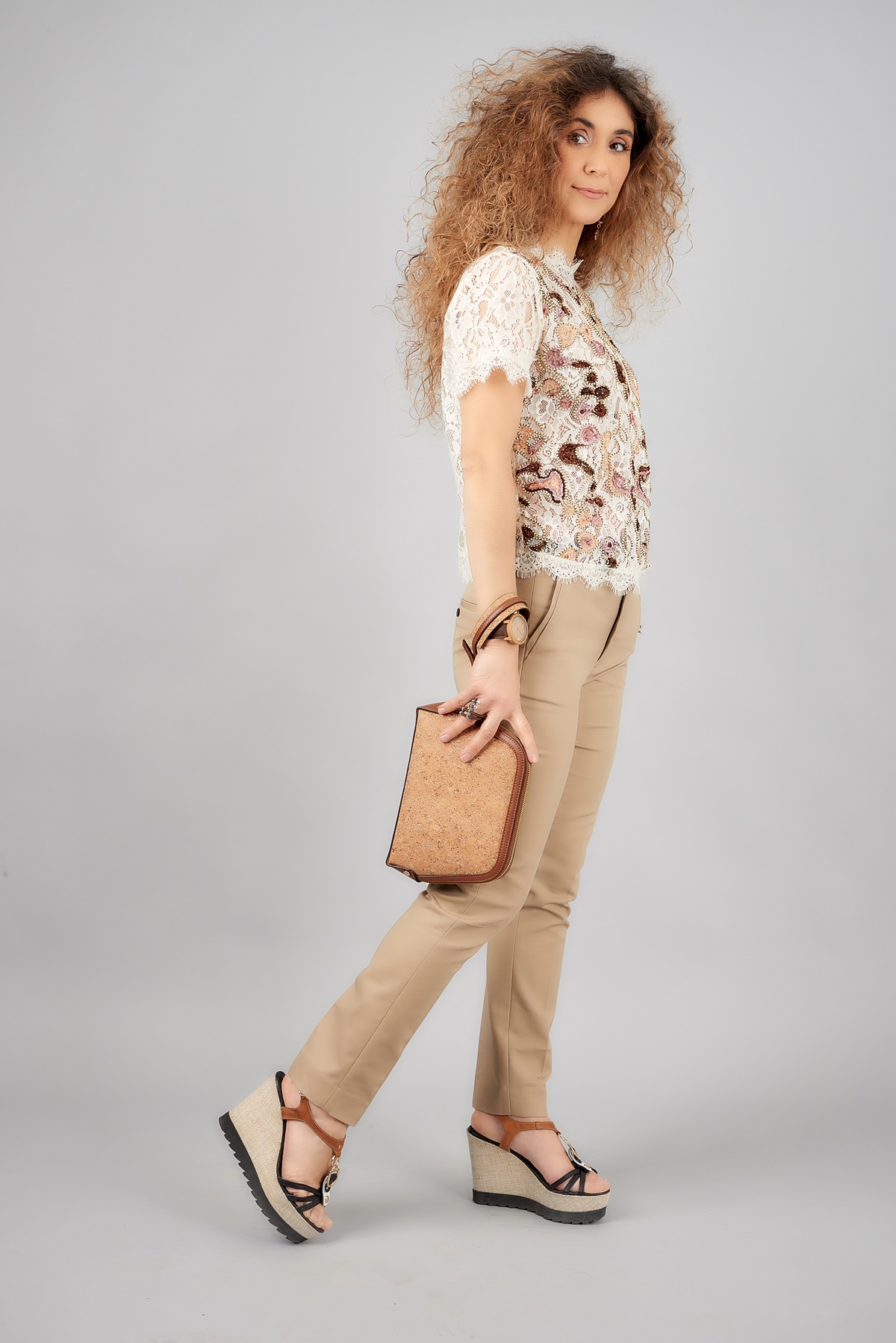 How do Cork accessories above all, reveal a modern suggestion for all fashion and life lovers? Never stop using colour and handmade accessories to inspire your style. Eventually, be inspired now! All fashion lovers hurry to find your personal style.
The second outfit is inspired by intricate flowers in eco-friendly tones. Earthy simplicity, a new sensitivity in mixture with cork accessories that inspire handmade looking items. This style begins with a classic camel trouser with a refreshed outfit top with decorative flowers. The look is a modern suggestion for fashion and life lovers.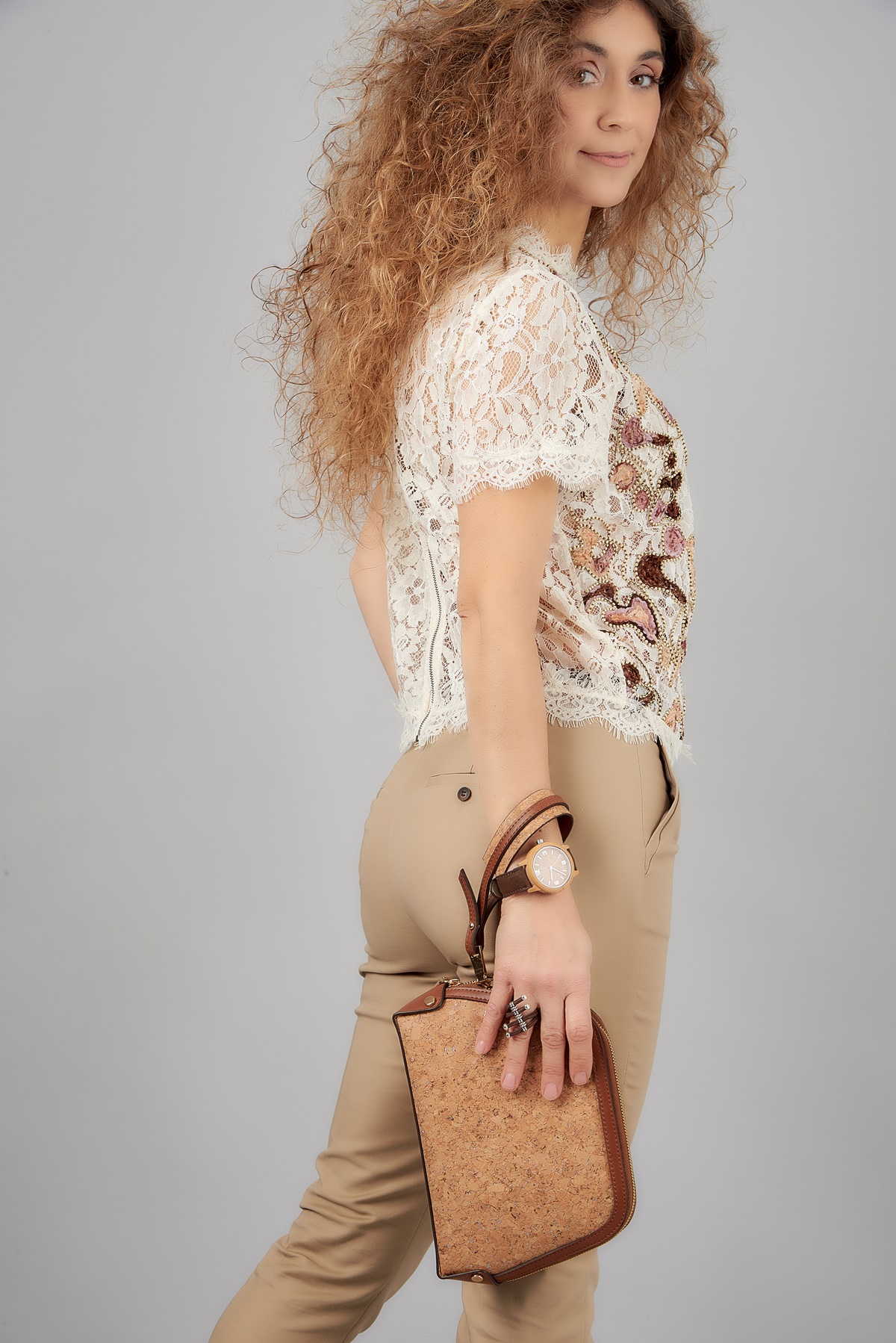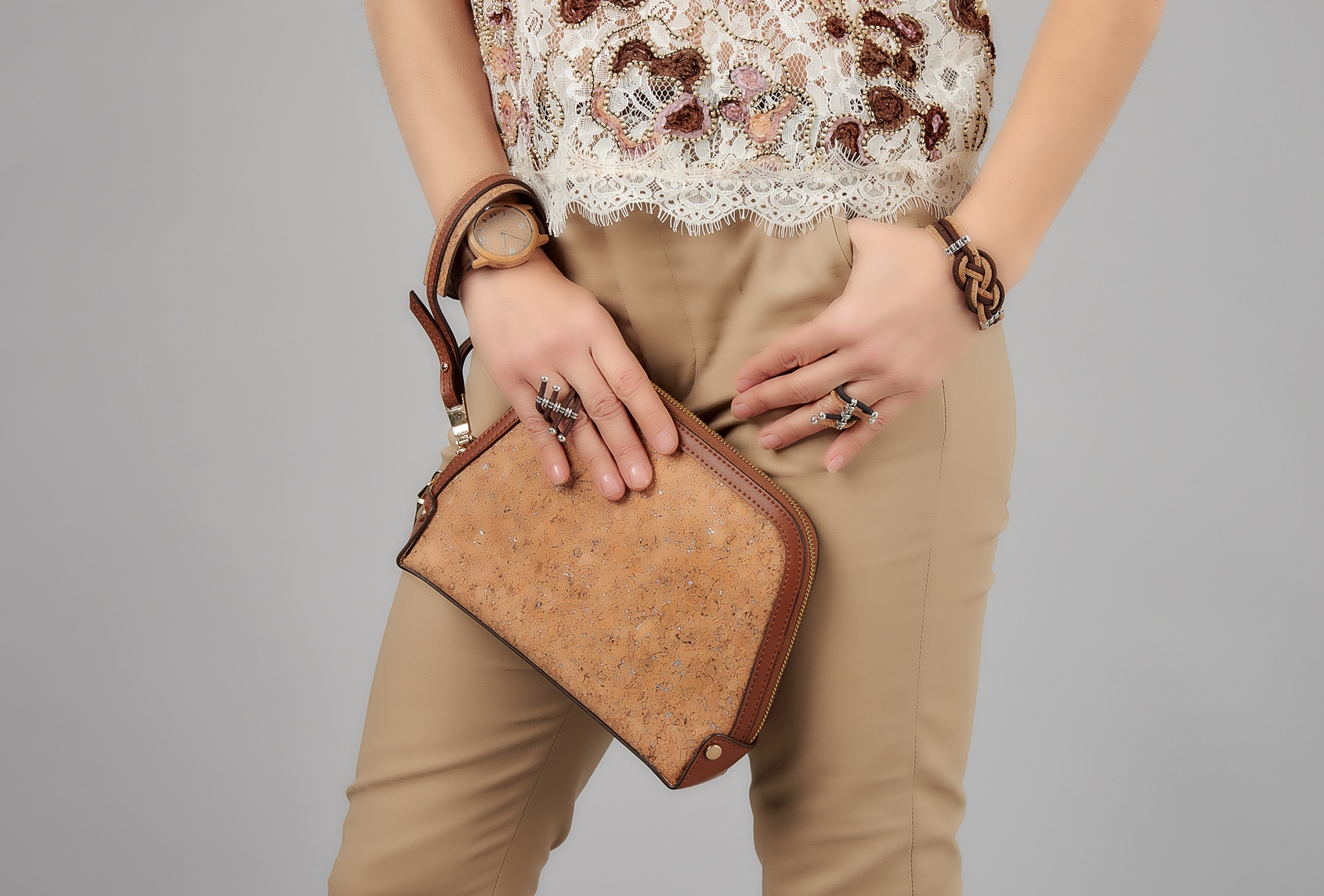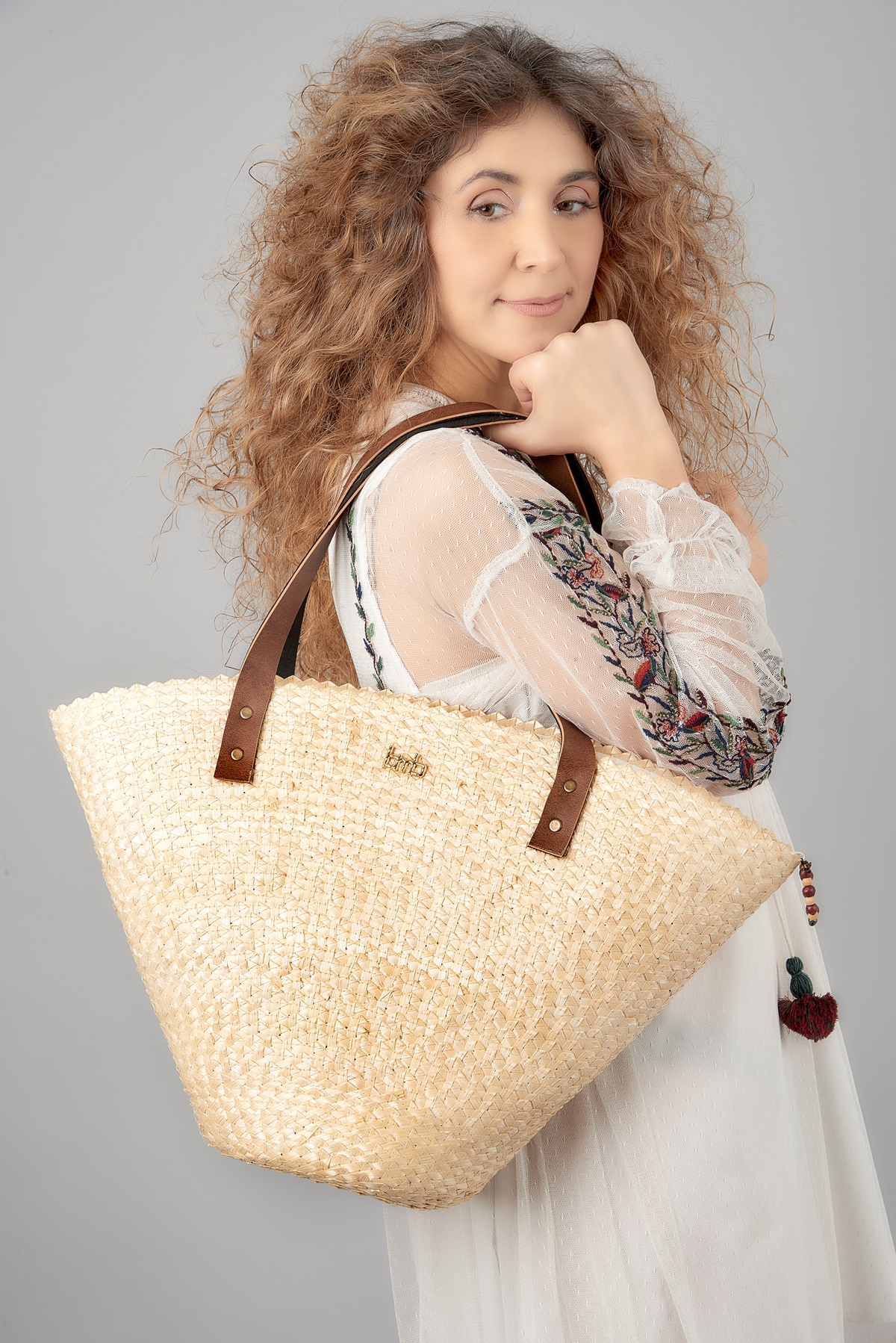 Enjoy life now with style and discover Sustainability in your Friday fashion style. Think about it. Stop for a minute and be ready to connect with nature. Above all, and believe in comfort and style.
This Friday's fashion style is a return to seeing nature through a romantic lens, explore the influence that the natural world will have on our daily lives. My journey through fashion style continues and my spirit connects with nature. That's my way to enjoy life and combine fashion with sustainability, comfort, and style.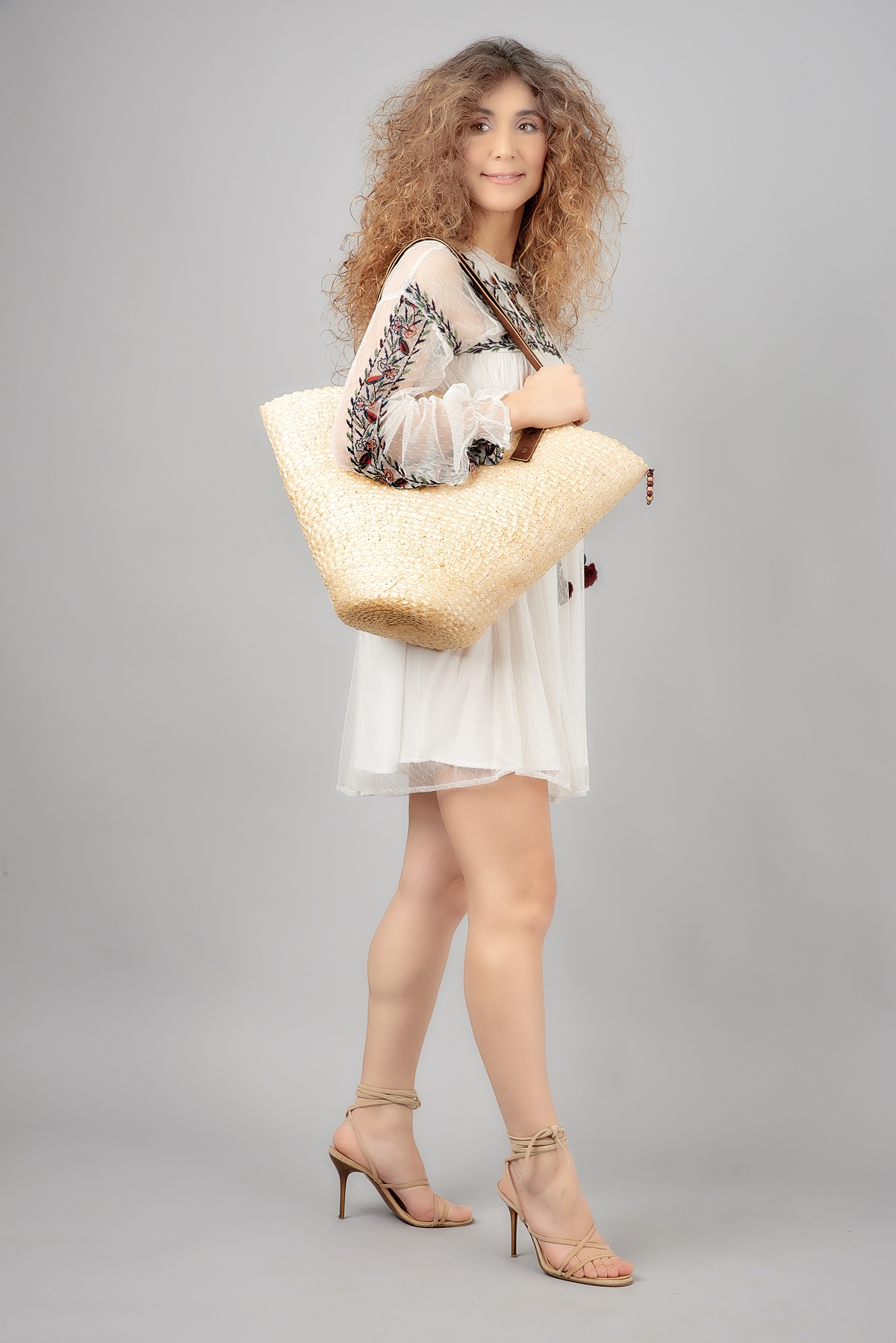 By Chrysanthi Kosmatou, January 26/2017