Share this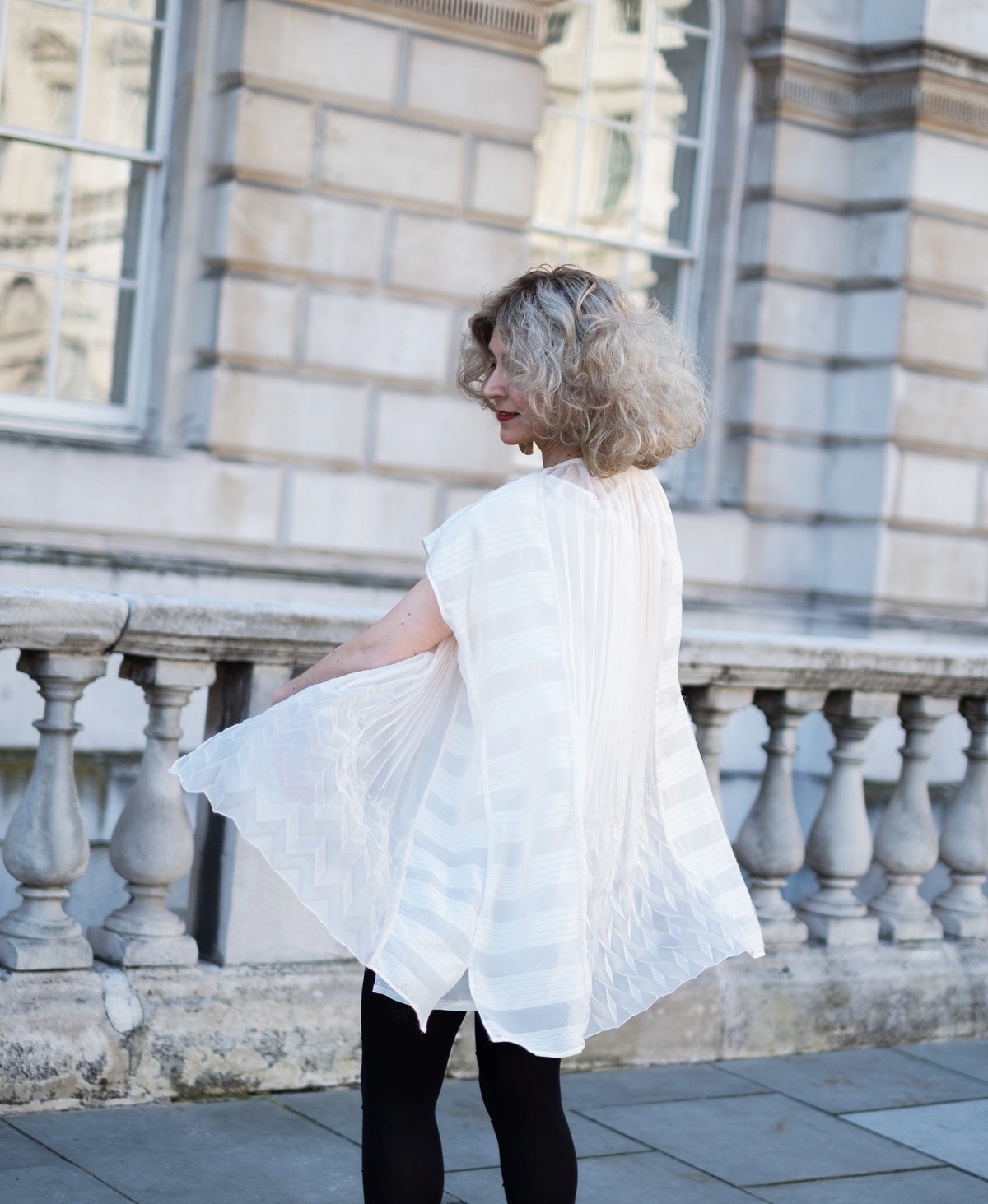 ♦ A fourth key reason: Lightness is the new tailoring. Explore it now and always define new style ideas for your style. Believe in classics and feel the change.
Through silk fabric, I discovered that cuts and classic patterns are turning the tailoring towards a new elegance. The freshness and the deluxe nature of this fabric achieve easygoing streetwear. Even if it is about a jacket, a dress or a trouser, the rules change. We need functional clothes that follow our daily life. Classic key shapes follow the lightness of fabrics. In all this change, the silk T-shirt has something new to say. Think intelligently about tailoring and focus on a lighter touch.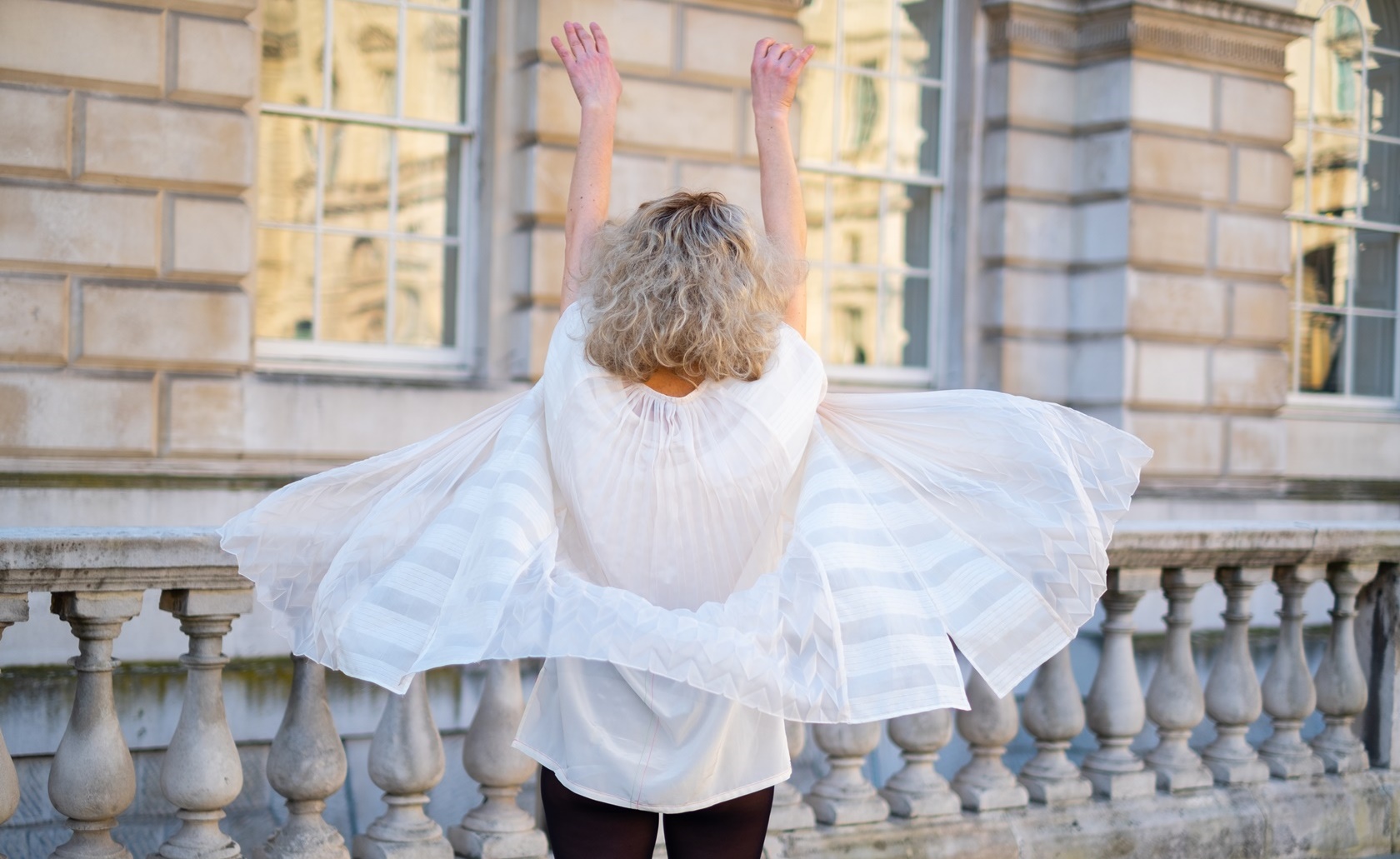 ♦ A fifth key reason: Which is nowadays the future of design? Afterward, how do you think fashion is changing and which will be finally the future of silk as raw material?
There are unlimited possibilities in the design for the future. New materials, new products, and techniques. New ways of making and creating bring unlimited freedom in fashion. Change is inevitable. When I think about the silk fabric, images of something special come to my mind. I think about a garment filled with love, skills, time, and knowledge to create the unexpected. In the context of how fashion is changing and which will be the future of silk as raw material, everything is still in development.
There is no dought that technology will give us the answer but what we need to take under consideration is that the future belongs to openness and collaboration. Leading design studios like Nike, Stella McCartney find value in working with others. This approach leads to the development of a product and engages people from different fields to develop great projects. The challenge is that we need to learn more and therefore share this knowledge with others. In my eyes, as a fashion stylist collaboration offers the possibility to do the unexpected. Luckily, our mind has privacy and imagination.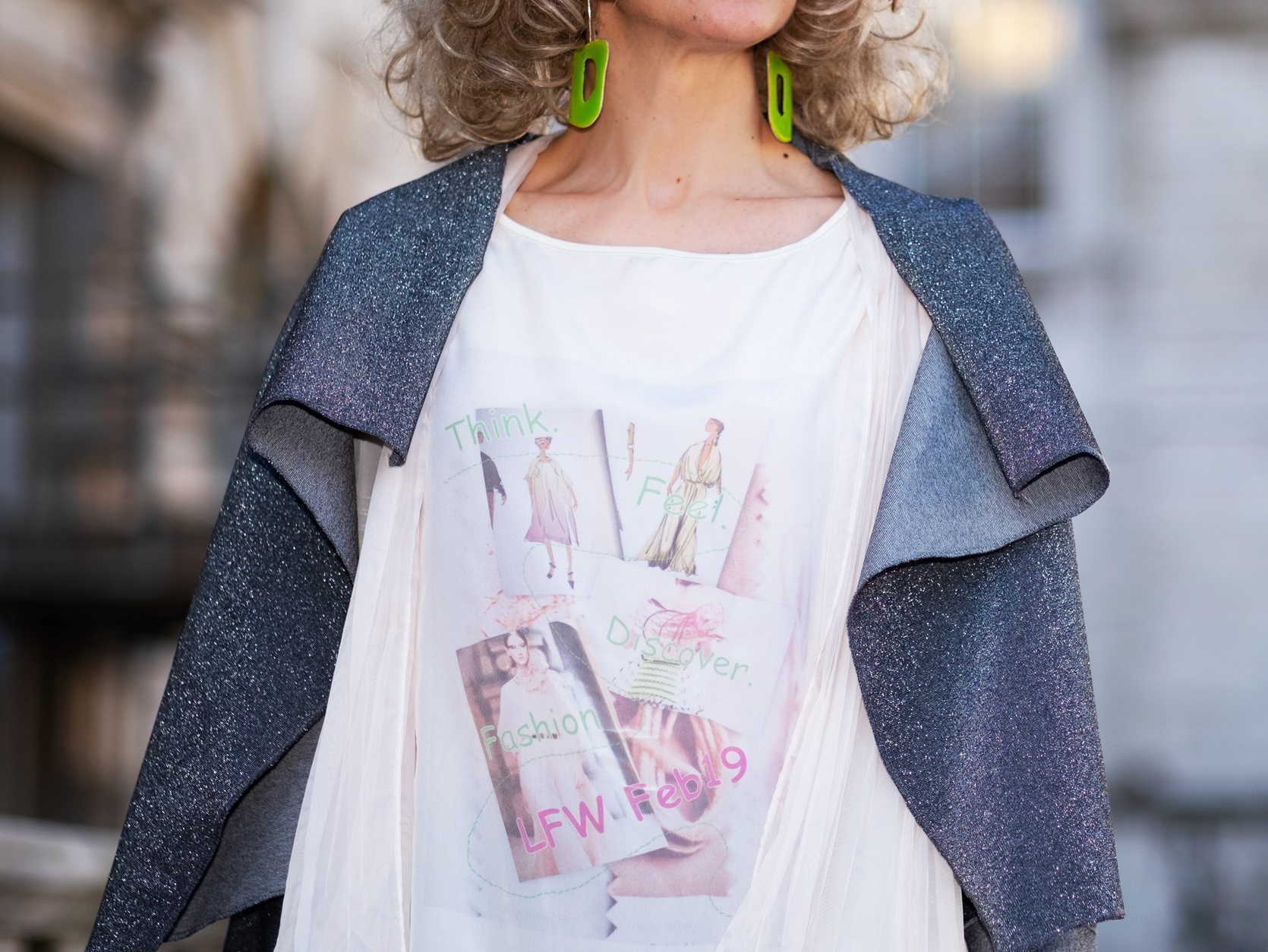 How important is today for a brand to do street photography during London Fashion Week? Afterthought, why a Fashion Stylist needs always to be free to prototype? Which is the future role of a Fashion Stylist at London Fashion Week?
Recently I read an article about "Full Look" Styling in Fashion Magazines. The truth is that many designers ask me about the importance of doing street photography during London Fashion Week. My answer is that there is a growing trend for co-creation. The Fashion Stylist during such important fashion events needs to produce a unique concept. This freedom of style enables to express the brand's identity in a world that is changing.
The Fashion Week internationally is known for the freedom to design, where designers dare to be rebellious and bring unlimited freedom in design. Today's value for a brand during Fashion Week is to prototype, to allow people to imagine flexible ways to wear their garments. The role of a Fashion Stylist is to become that voice of change. Personally speaking, I took this challenge, and I developed my own silk printed T-shirt. Now I know that I am a real part of London Fashion Week.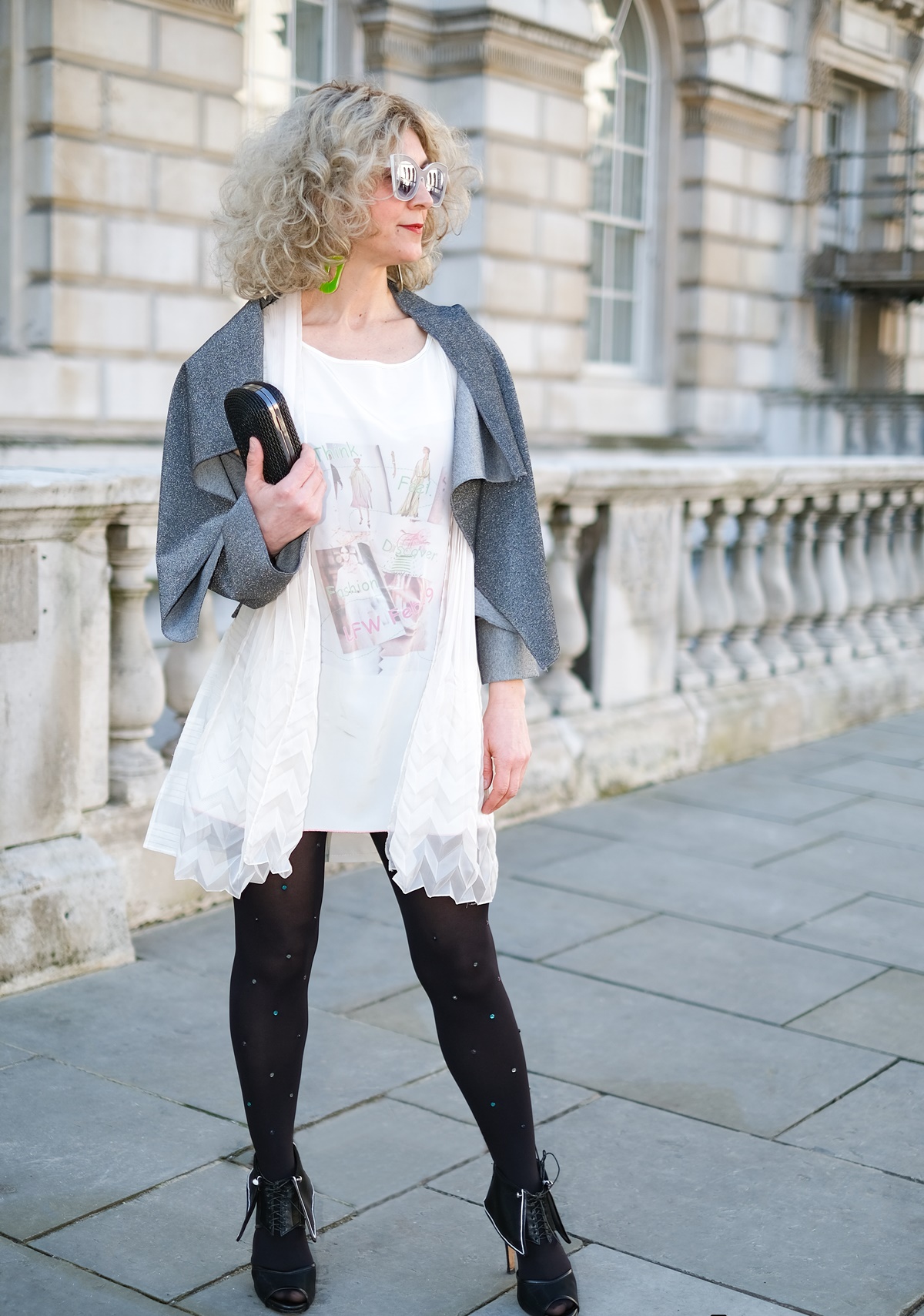 The printed silk T-shirt designed by Chrysanthi Kosmatou for London Fashion Week, Feb. 2019
Styling by Chrysanthi Kosmatou
Silk Crepe De Chine fabric by Ath. Mouhtaridis SA
Silk pleated manteau & metallic jacket by 1014Lex 
Guess sunglasses by Optika Pismopoulou Eleni 
Bag by Bmb Bamboo Bags 
Earrings designed by Chrysanthi Kosmatou
MEN, the handmade shoes, designed by Chrysanthi Kosmatou & Katerina Savrani 
Tights by Calzedonia
Photo credits by Steve Bennett
By Chrysanthi Kosmatou, March 14, 2019.