Share this
3) Fashion Trend Forecast 2020: Vibrant purples now. Finally follow today the Pantone colour of the year 2020. Still, The newest trend in fashion.
What is the most popular colour for 2020? Which is the trendy colour for 2020? These are the questions I needed to answer through my trend forecast during London Fashion Week in February 2020. Open your eyes and see. Vibrant purple is the new shade for a city look. Inspired by contemporary industrial design and tech revolution, purple looks so trendy in mixture with mustard yellow, green, and salty blue.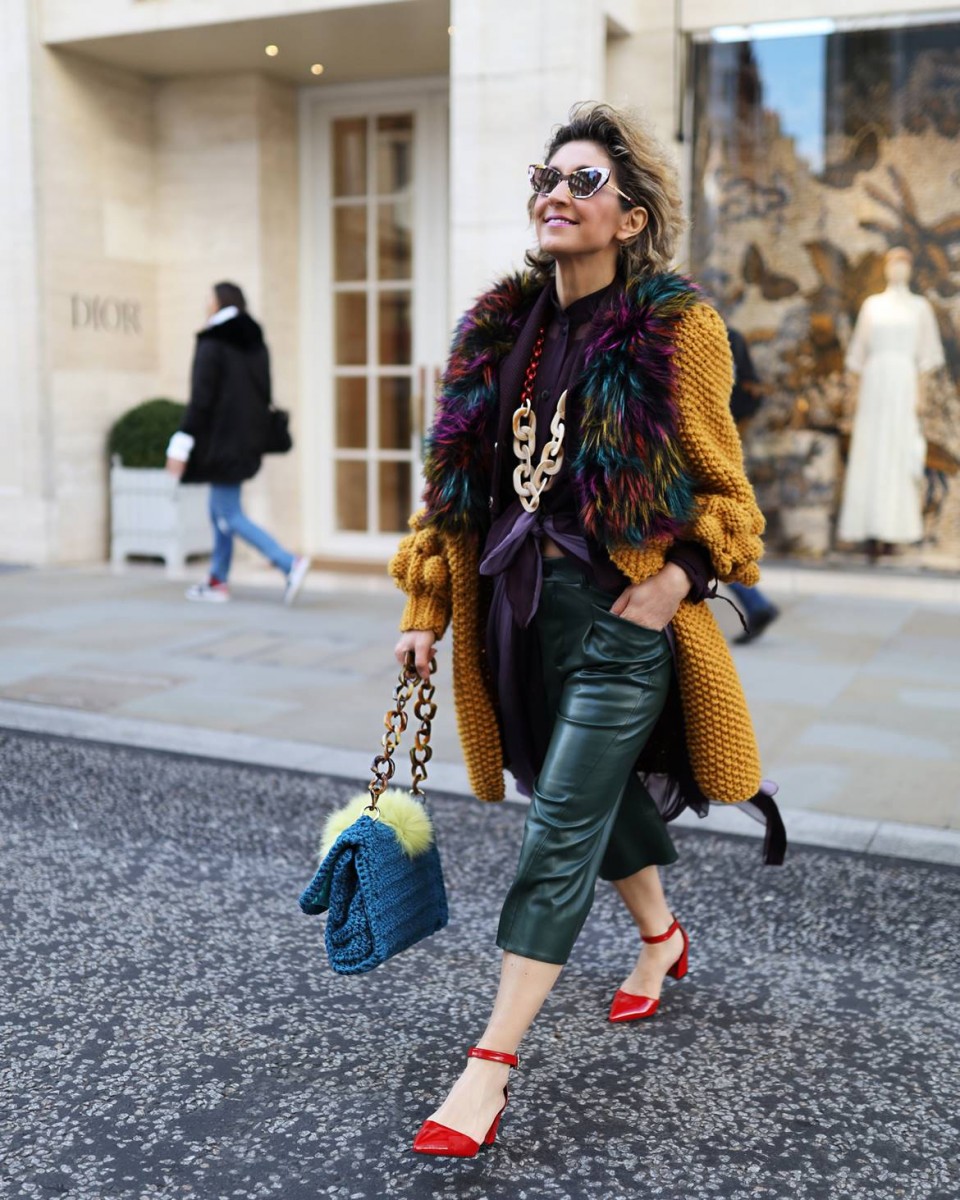 The eco fur gilet of my knitted cardigan in vibrant purple, blue, and green is a mixture of a classic, and sporty look. Knitwear demands change in ways we could never imagine. No limits, no rules in colour combination.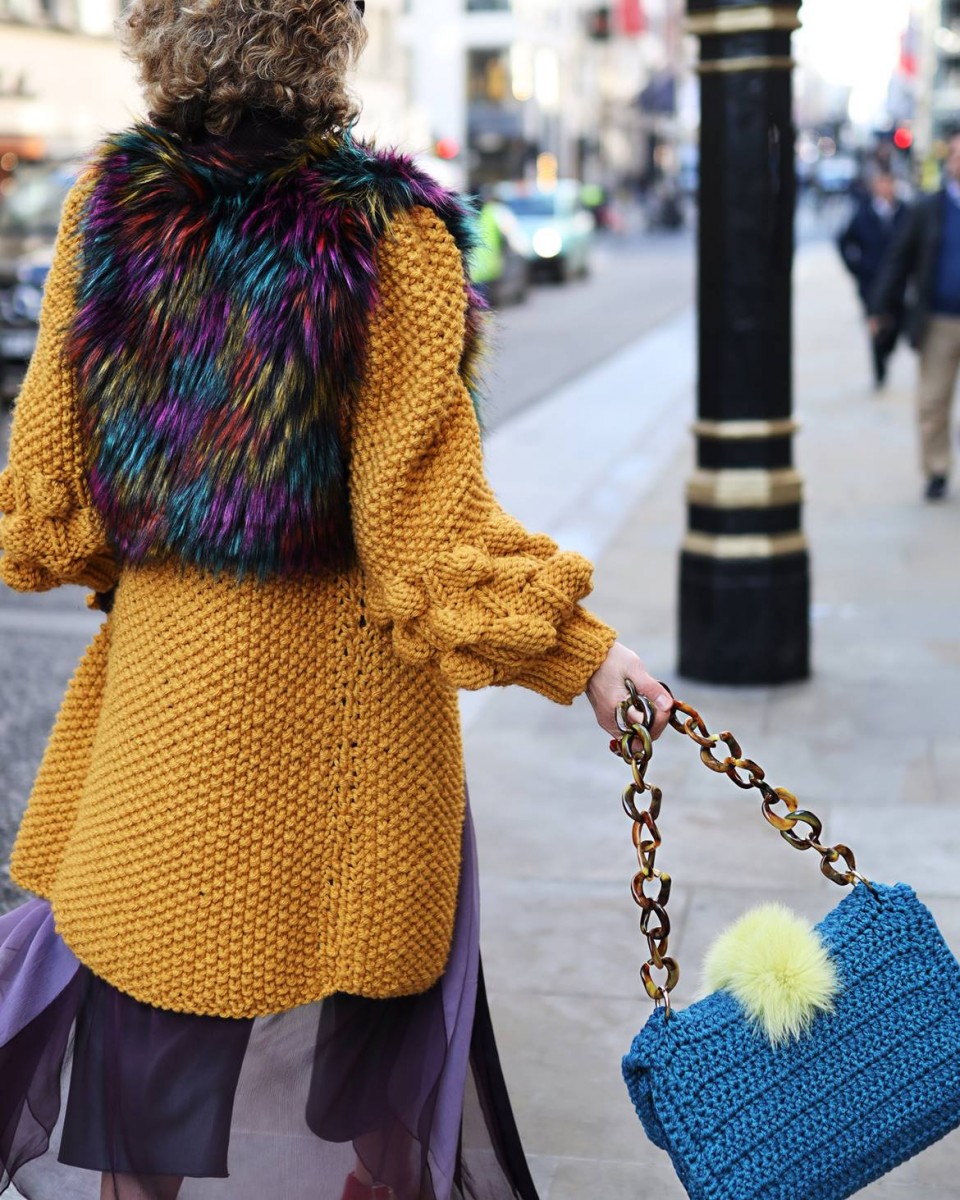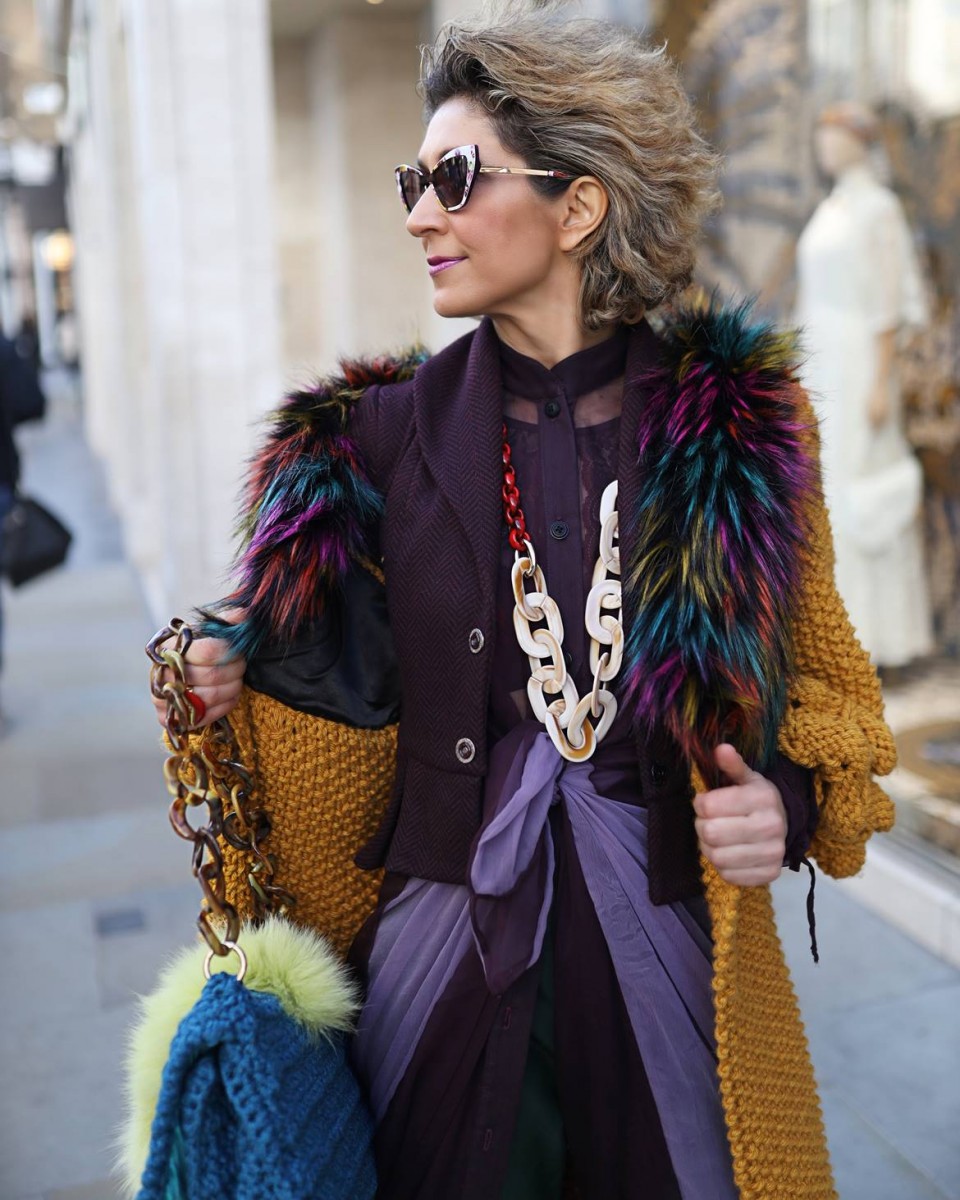 My Bermuda shorts in green leather is a standout trend that will rule the 2020 fashion style. Dare to wear it with knitwear. It will make you ready for business success or a street style walk. One way or another, you will enjoy it as much as I do. The best way to wear it is to choose red pumps. Red will make an extraordinary contrast. Contrasting details always highlight your garment.
Latest Fashion Trend Forecast 2020 today. Follow up the first Talk now with Vaso Ornithopoulou, new designer and owner of Atelier Vasiliki.
♦What does it mean for Brand Atelier Vasiliki to present your new designs with street photography during London Fashion Week?
I do believe that street photography during such an international event as London Fashion Week will be the best way to talk about my new designs. I live and create as a knitwear designer at Thessaloniki, Greece. As I'll launch my website real soon, I believe that London during London Fashion Week is the best city to invite people from the international fashion scene to visit my Instagram account, and have an idea about my upcoming knitwear collection.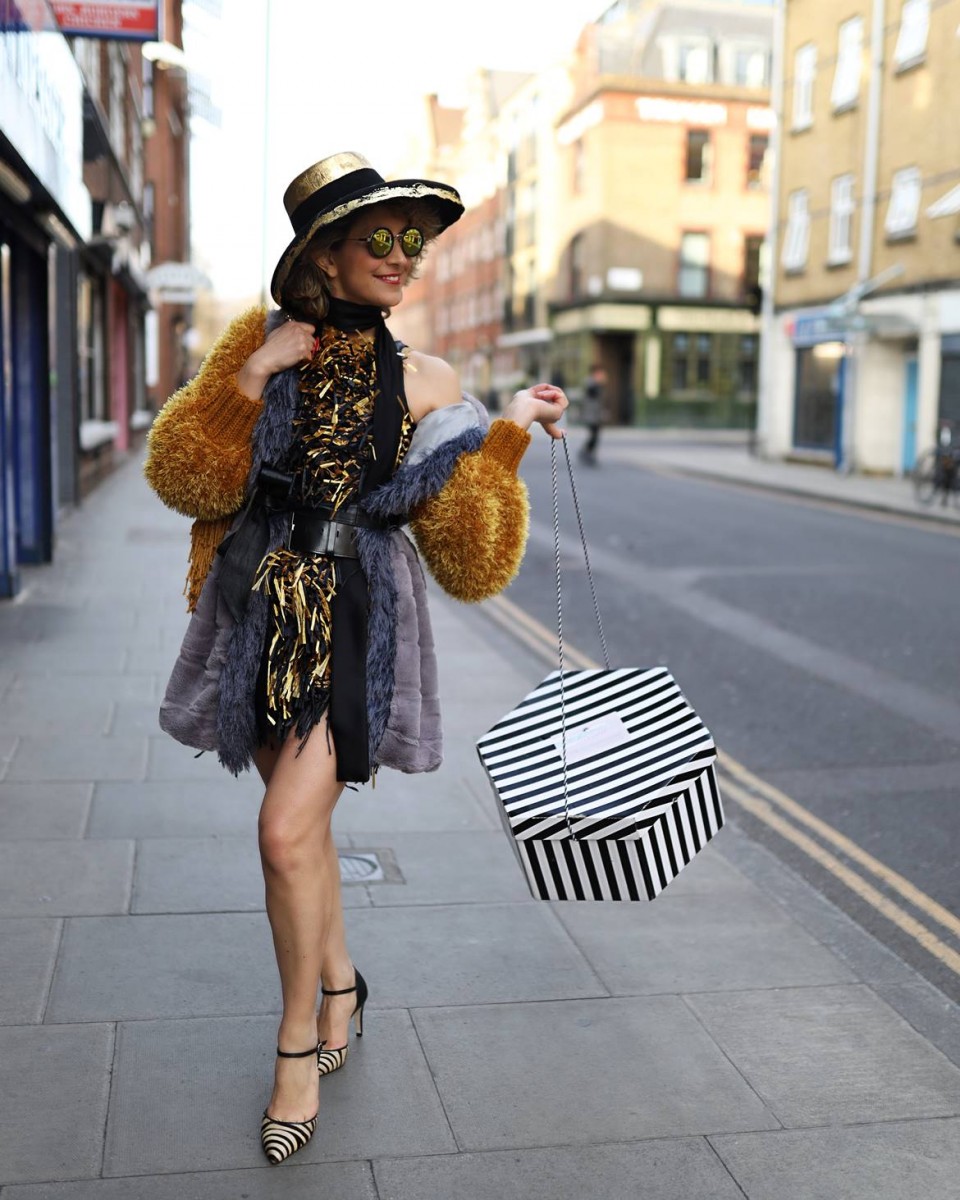 ♦ Tell us a few words about these three new eco-friendly designs. How did you think about combining knitwear with eco-friendly materials?
My new eco fur collection in mixture with handmade knitwear is an inspiration for me. As a designer, I love to mix different materials and create a new product. This capsule collection is my love about colour and sustainable design. Every garment has a different colour and texture. Above all, my bags suit perfectly with my new eco fur collection.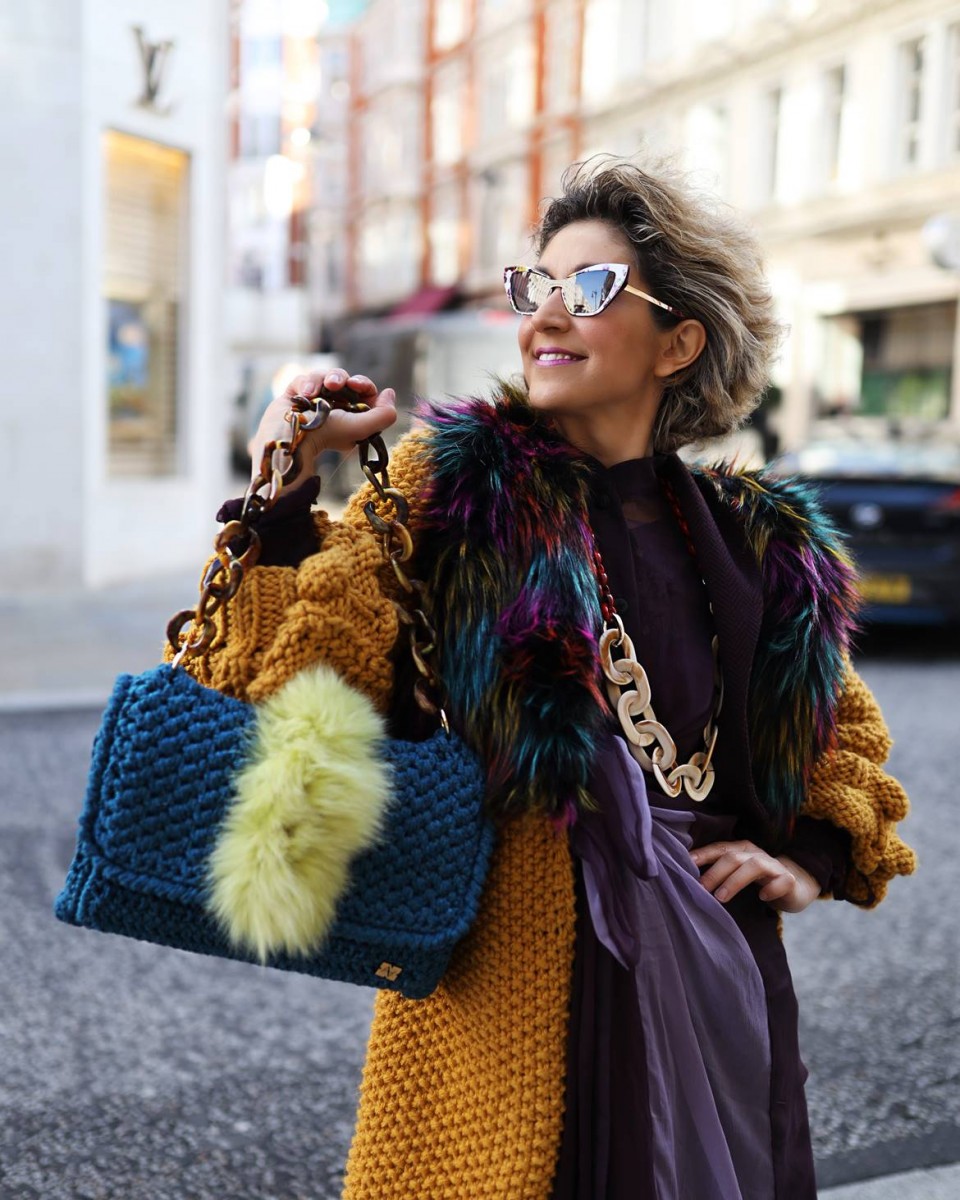 ♦ This new collection can be found in-store or by contacting Brand Atelier Vasiliki directly?
Until the launch of my new website that I will announce real soon, people can contact me directly to my Instagram account.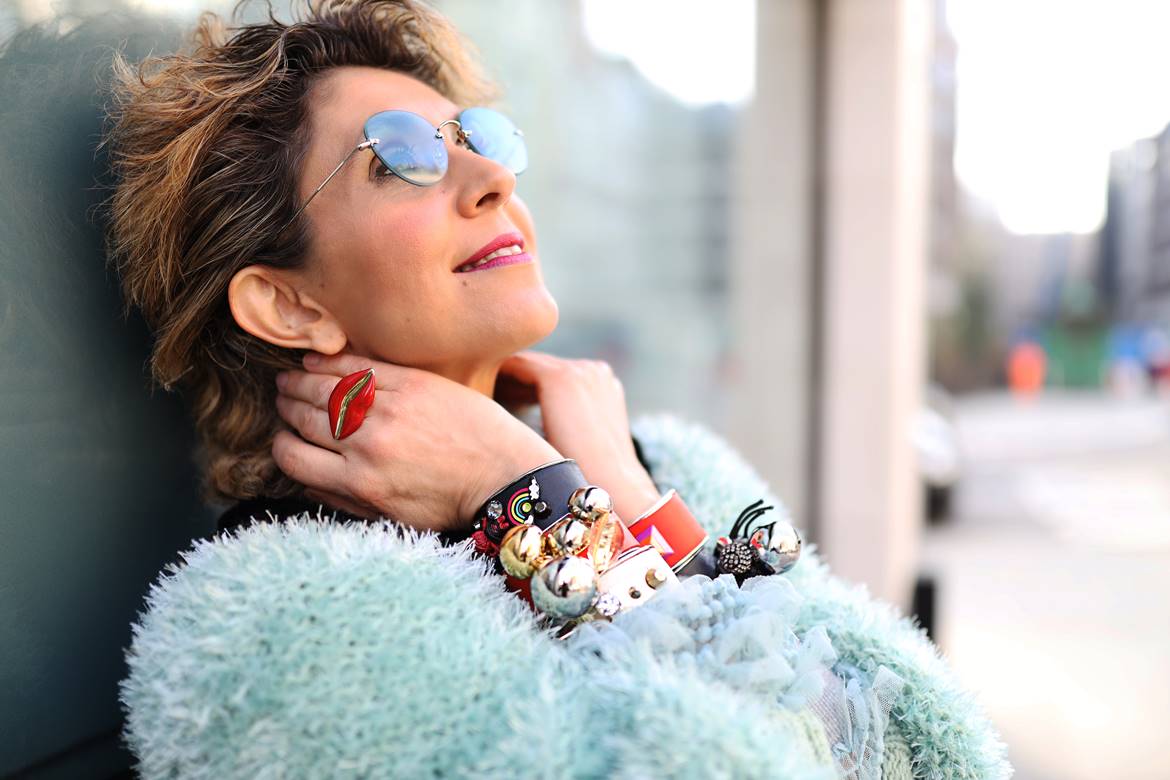 Latest Fashion Trend Forecast 2020: Discover now the 3 new Top knitwear trends you always need to know from LFW20.
Styling by Think-Feel-Discover.com, Instagram: @think_feel_discover
Eco Fur cardigan & knitted bag by @ateliervasiliki
Vibrant purple Airy transparent long shirt by @christinejoegr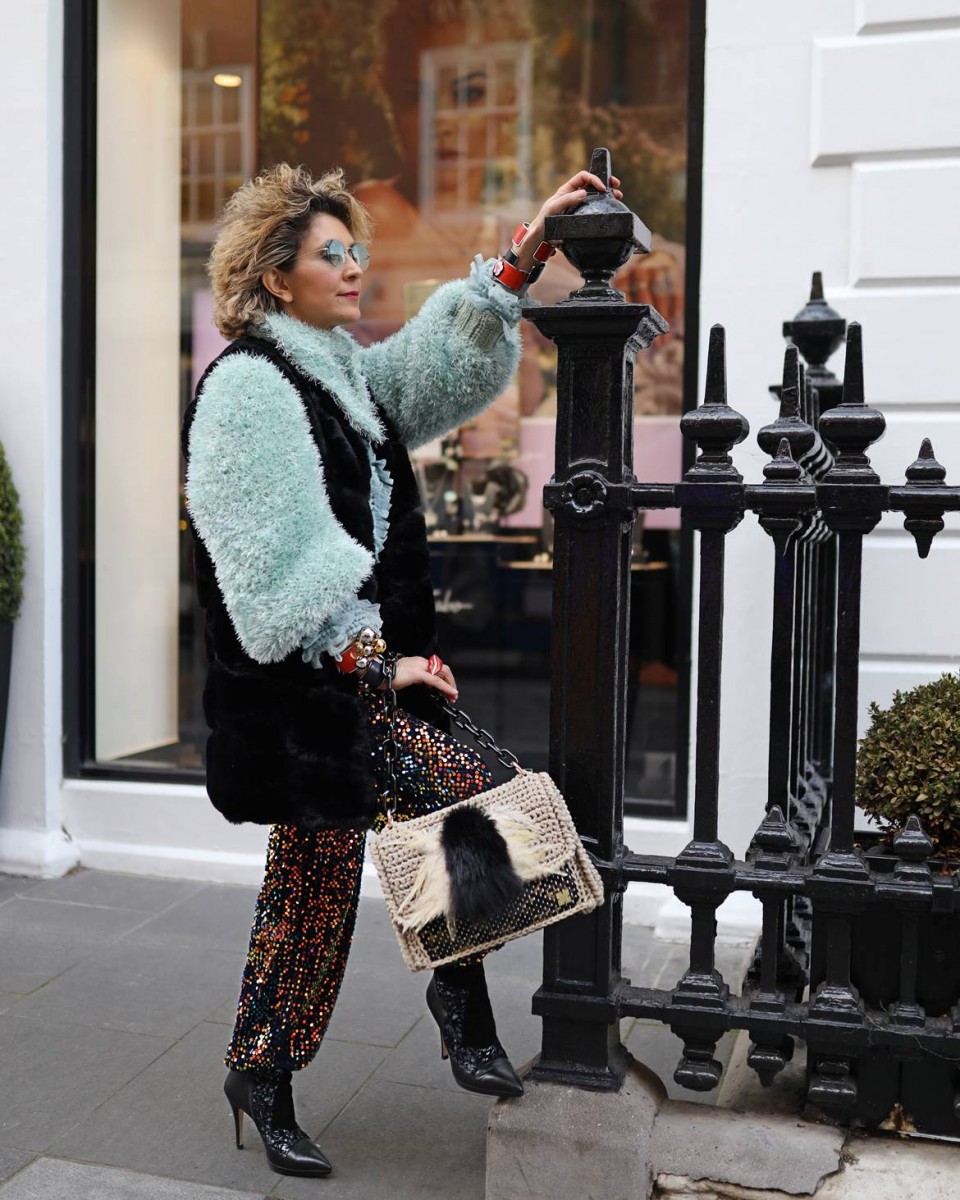 Styling by Think-Feel-Discover.com, Instagram: @think_feel_discover
Opaline aqua knitted cardigan in mixture with eco fur by @ateliervasiliki
Dress, fur jacket & knitted long shirt by @christinejoegr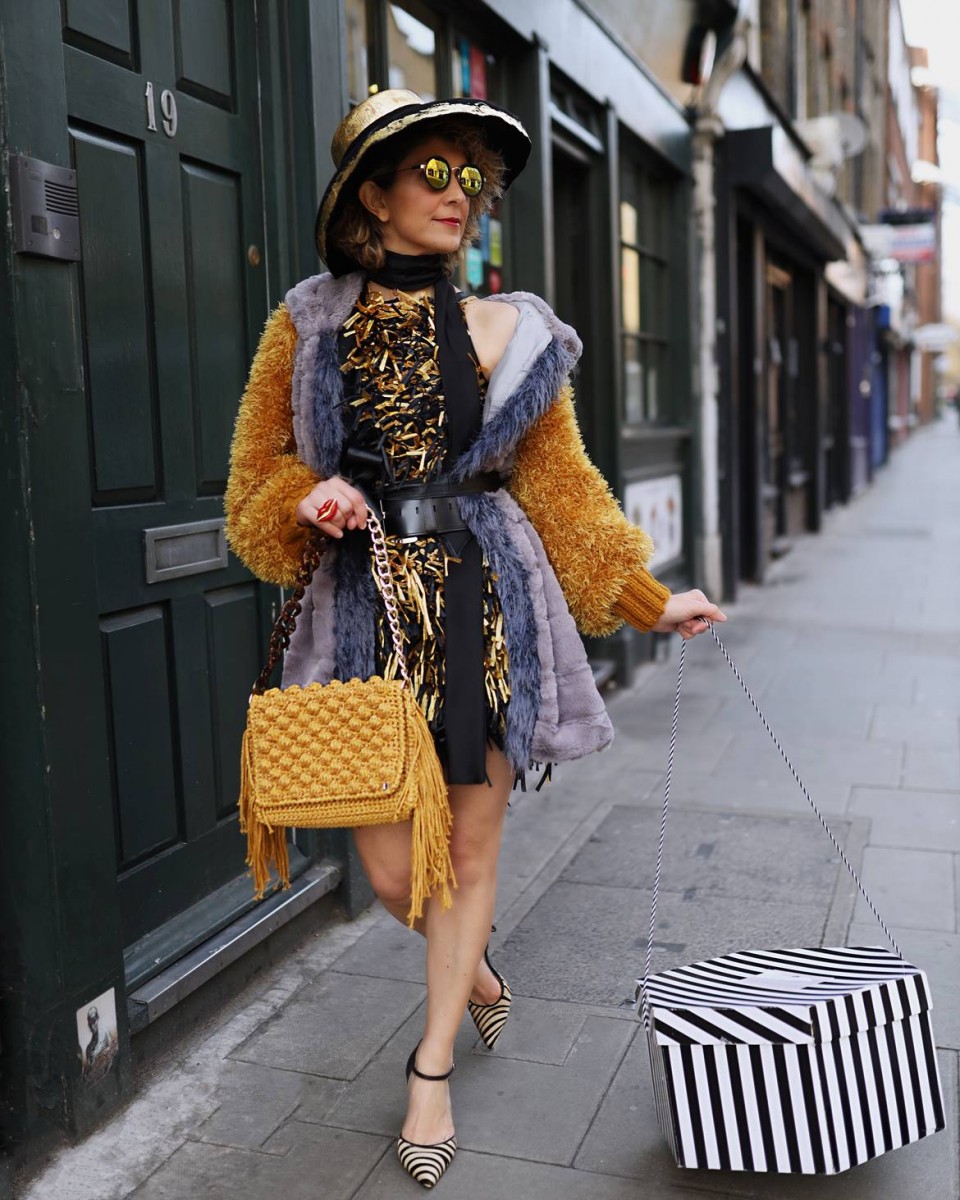 Styling by Think-Feel-Discover.com, Instagram: @think_feel_discover
Cocoa brown & asphalt grey knitted cardigan in mixture with eco fur by @ateliervasiliki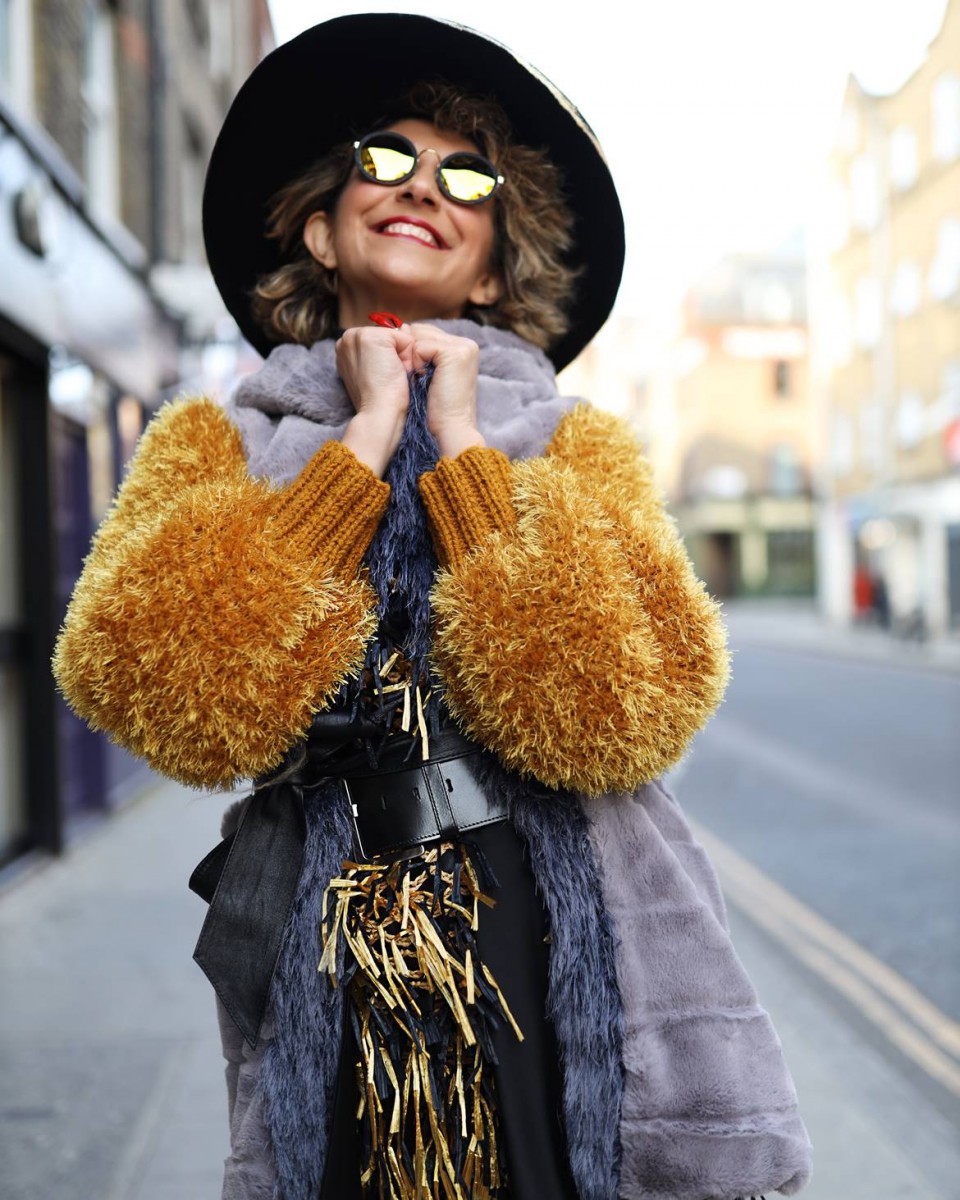 By Chrysanthi Kosmatou, Saturday 14, March 2020