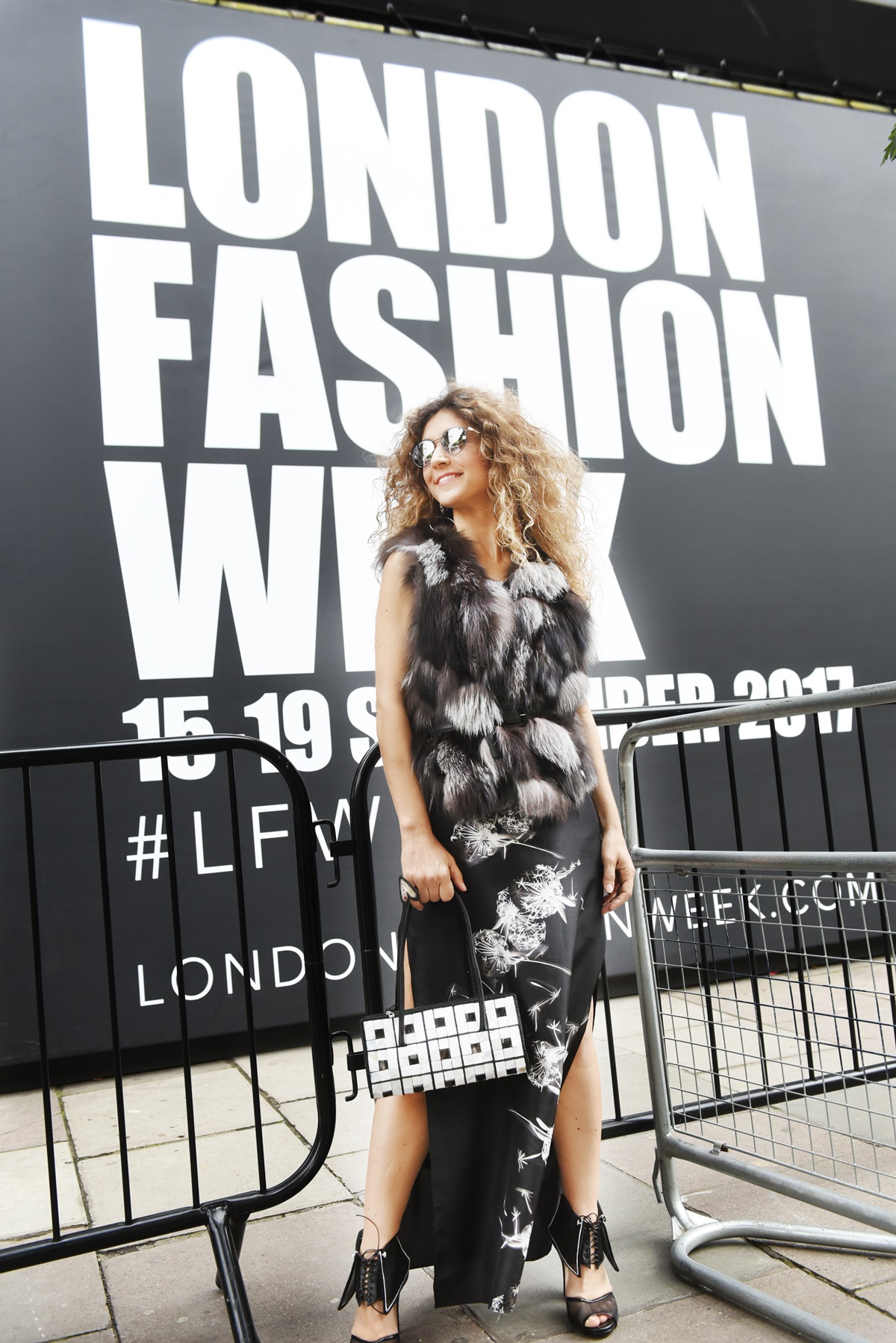 What does it mean to let your self-free today to feel good and keep on creating during London Fashion Week SS18? Afterwards, take the risk now to discover what does it really mean for the Fashion Week Style to collaborate with Dios Furs company?
For me, meeting the product manager of Dios Furs in Kastoria Greece during London Fashion Week SS18, It is the starting point to reveal the energy of a person who really loves what he is doing. I do believe that people's creative energy is one of the key things for keep on being flexible in fashion.
Moreover, I feel extremely fortunate to talk with Froso Dios, product manager of Dios Furs in Kastoria Greece. Being impressed by the power of her innovative mind and her way to let people express their own ideas, it made me realize the value of teamwork in fashion. I trusted my secret voice and it was really a pleasure for me to collaborate with Dios Furs for the Fashion Style project during London Fashion Week SS18.
Let your self-free to feel good and keep on going, Froso Dios. Personally speaking, as Fashion Stylist and Fashion Blogger, I love to collaborate with people who really enjoy what they are doing. Open your eyes and see. Enjoy our talk and maybe you won't be able to stop thinking about creativity. Be inspired.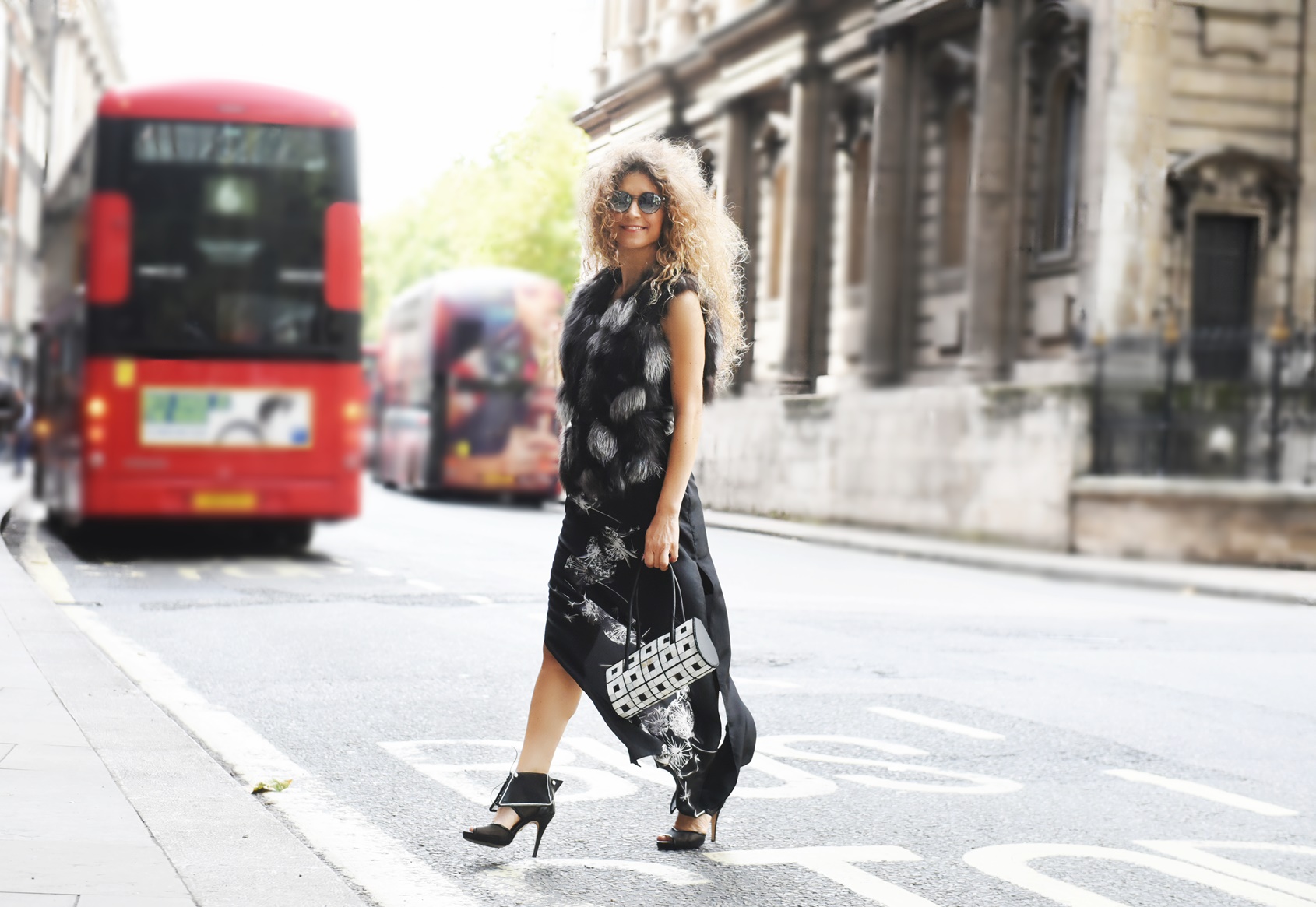 ♦Think-Feel-Discover:  Can you tell us the story behind Dio's brand? How did you get into production working?
Dios Furs has more than 50 years of operation since it was founded in 1963 family- owned business by brothers Nikos and Elias. At all stages of development, Dios Furs has been engaged in the production of ready-made mink skins, Bobcat, Sable, and Fox. Furthermore, We export to European countries such as France, Spain, America, Dubai, Ukraine, and Russia. Nowadays Dios Furs employs a significant number of people and we create our production in Petra Kastoria while in the same area it is located our  Show Room. Since its inception, Dios Furs participates in International Fur Exhibitions in  Hong Kong, Milan, Kastoria, and Athens, well known in the international fashion scene  for its high quality.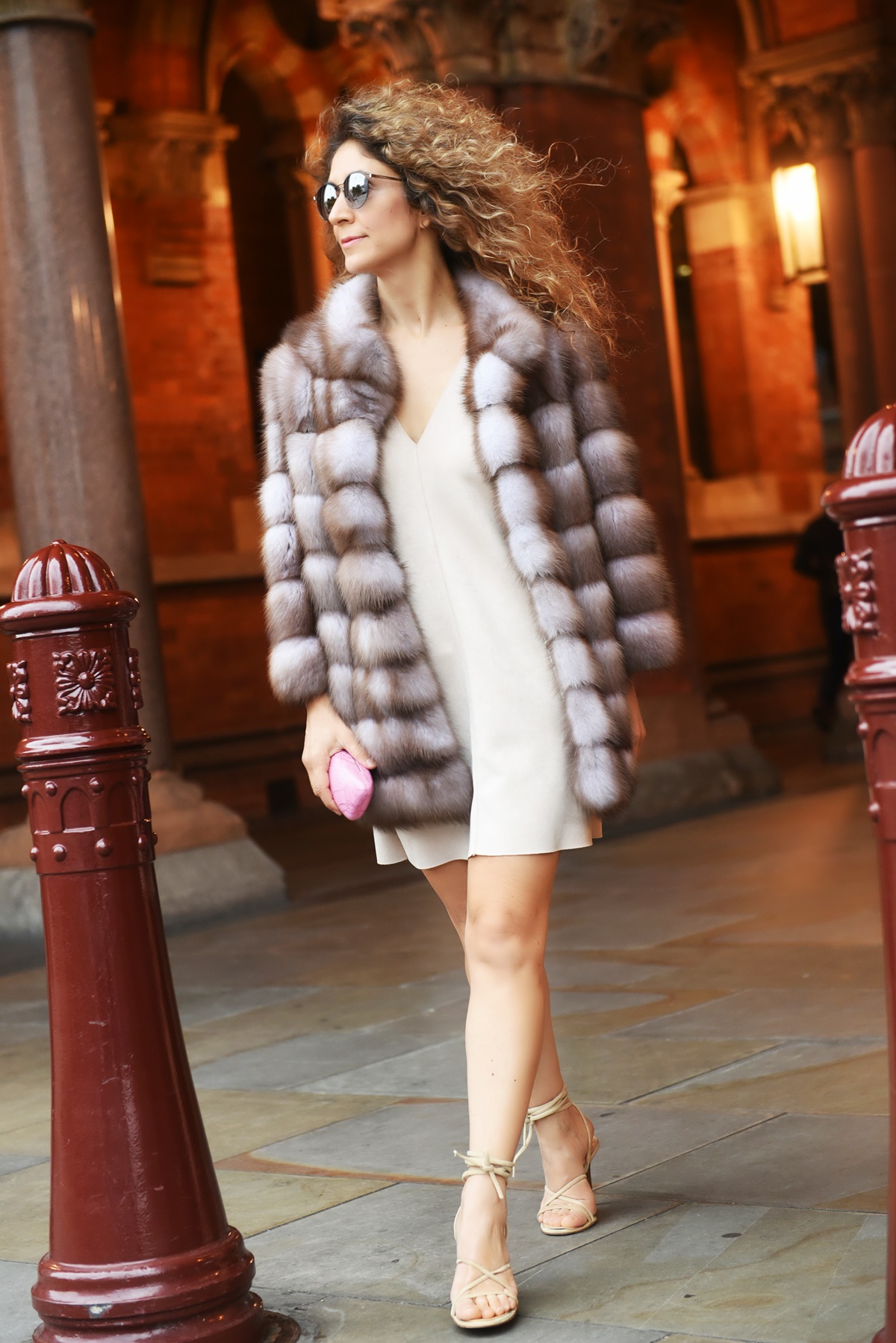 ♦Think-Feel-Discover:

  How did you learn all the skills you need to build a handmade luxury clothing brand?

Creating a handmade product like fur, it is really important to commit the time and energy to learn how to do it right. You need to learn how to work with the raw material and study step by step the final product techniques. Our passion for high quality, the expertise of our craftsmen and their detailed specialization are the key to Dios Furs recognition worldwide. Being in daily contact with experienced craftsmen and designers of Kopenhagen Fur and NAFA, we acquire the technical support required to slowly build a successful brand.
♦Think-Feel-Discover: 
What's so special about participating in Fashion Style project in London during London Fashion Week SS18?
 Participating in International fashion event, as London Fashion Week, we do believe that fur can dress a woman at all day long. New, fresh styling ideas for the woman who really wants to be in style.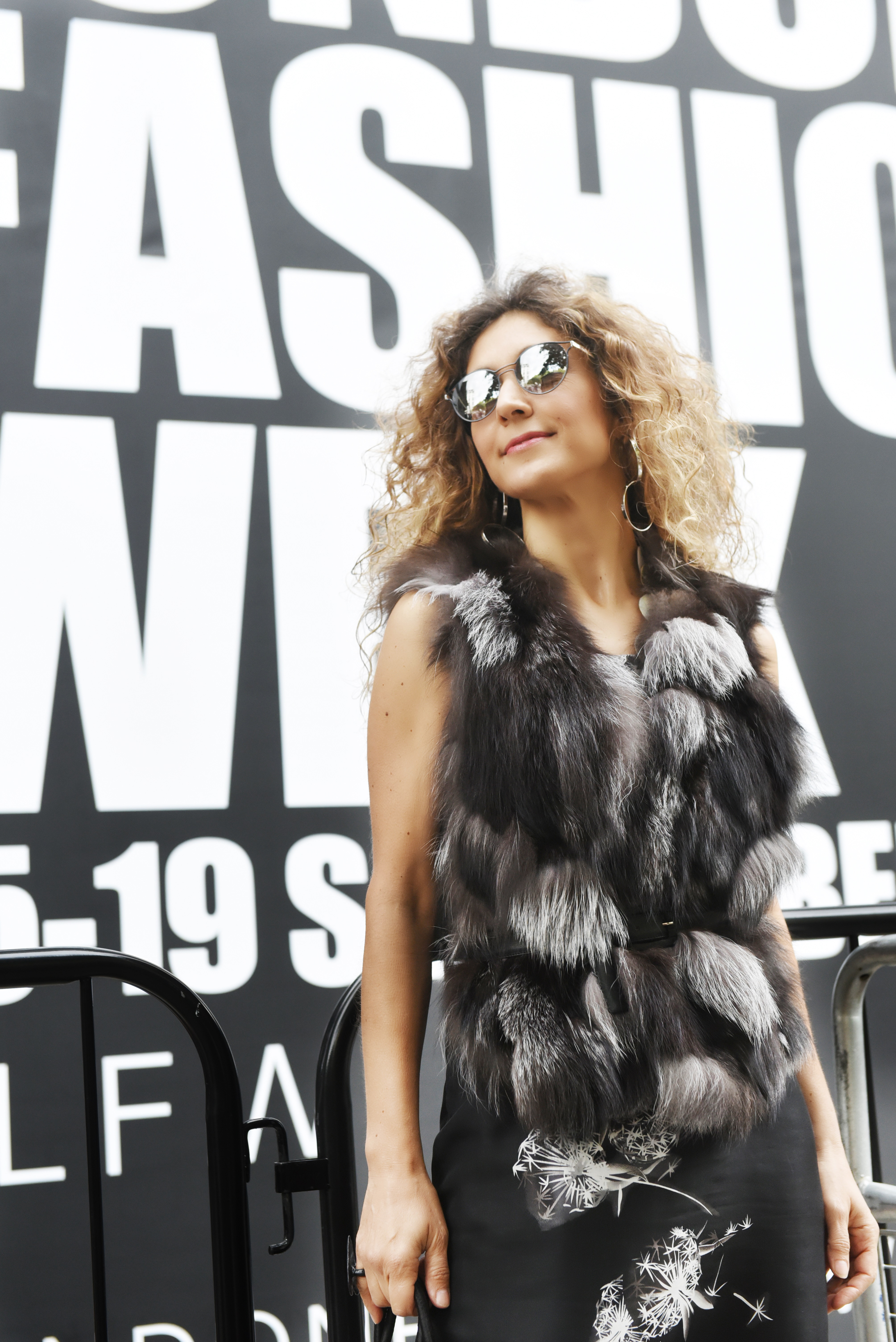 ♦Think-Feel-Discover: Can you give us your personal definition of luxury? And how would you define your own style?
For me, luxury means quality and comfort. Every woman must be herself. I like to be informed of fashion trends but at the end of the day, I love to reveal my personal style, my love for fashion.
♦Think-Feel-Discover: 

You have your line manufactured in Kastoria, Greece. What are the advantages of this?

 Maybe I am blessed to have the opportunity to work in the city that I love. What I really like is that everything concerning daily life in Kastoria, Greece is slower. Afterwards, I have the opportunity to work as a team with my colleagues.
♦Think-Feel-Discover:

 What are you driven and inspired by?

I love to travel a lot. New images, colours, people, all these information blow up my mind. Best ever source of creativity for me.
♦Think-Feel-Discover:

 Can you share with us some key colour and style trends into your new styles for London Fashion Week?

Hot Earth colours are always a safe option, which can complete a chic look. But also shades of soft pink and blue-jean for more casual appearances will definitely make them special, especially if they are combined with so-called wild species such as LYNX or Sable.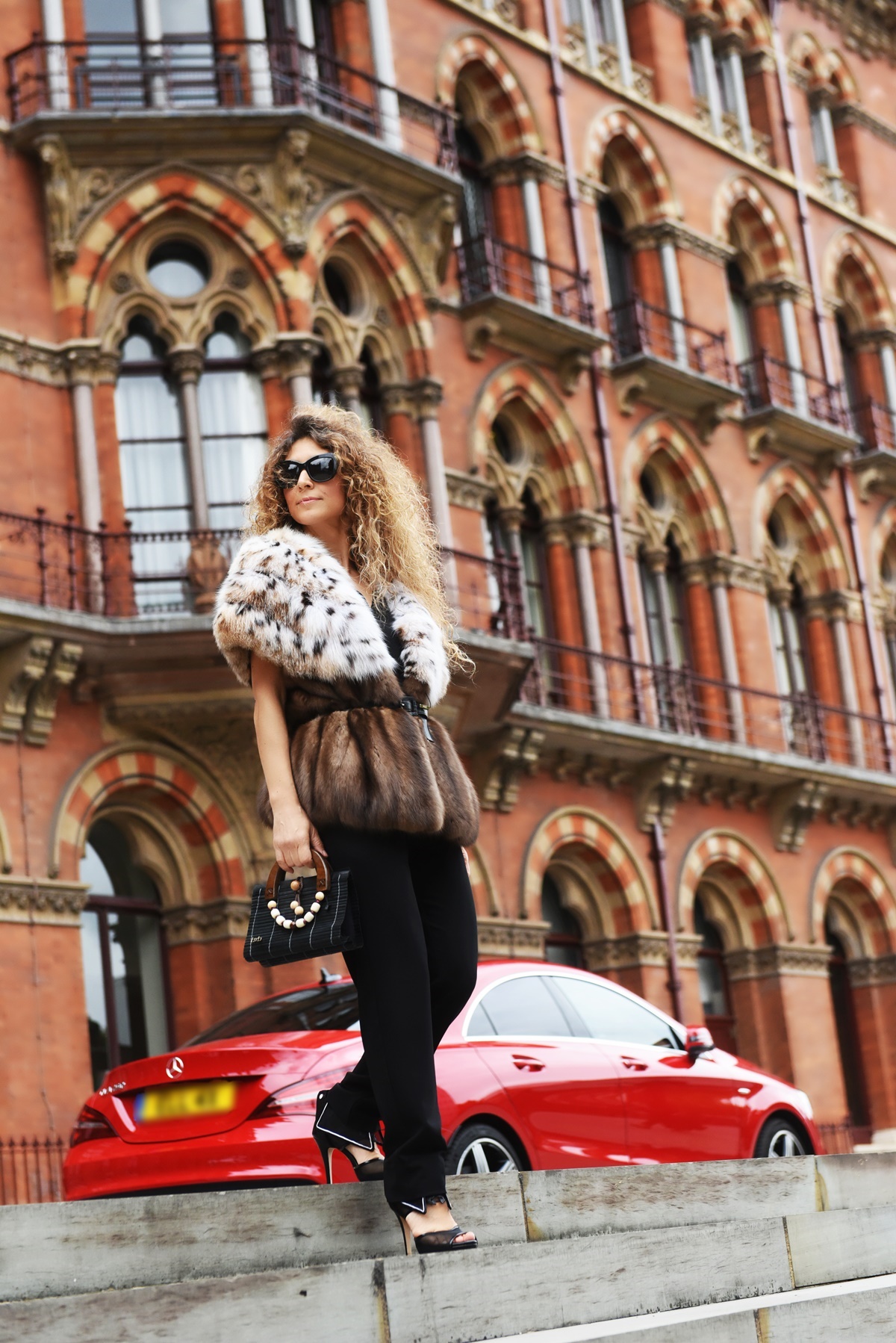 ♦Think-Feel-Discover: What is special about the Kastorian way of designing?
It is about the art of tradition. Our handmade experience is combined and adapted to a modern look. That's the real reason that Kastorian design is amazing!
♦Think-Feel-Discover:

 What are the day-to-day duties of a production manager?

A production manager has the responsibility for the production. He ensures the final quality of the upcoming collection.
♦Think-Feel-Discover:

 What is the most challenging part of what you do, and how have you been prepared or have prepared yourself to tackle it during the day-to-day?

The fur production line includes 13 basic stages. The process of manufacturing a fur coat is handmade. Even a slight mistake could delay the daily production. In that case, the solution has to be given in the production process.
♦Think-Feel-Discover:

What advice would you give to people trying to start their careers as production managers, or any other part of a fashion production team?

A few years ago I had participated in an amazing seminar with colleagues. At the end of this seminar, I realized that in order to succeed in what you really love to do, it is to dare to catch your dream. And I made it a rule of my life.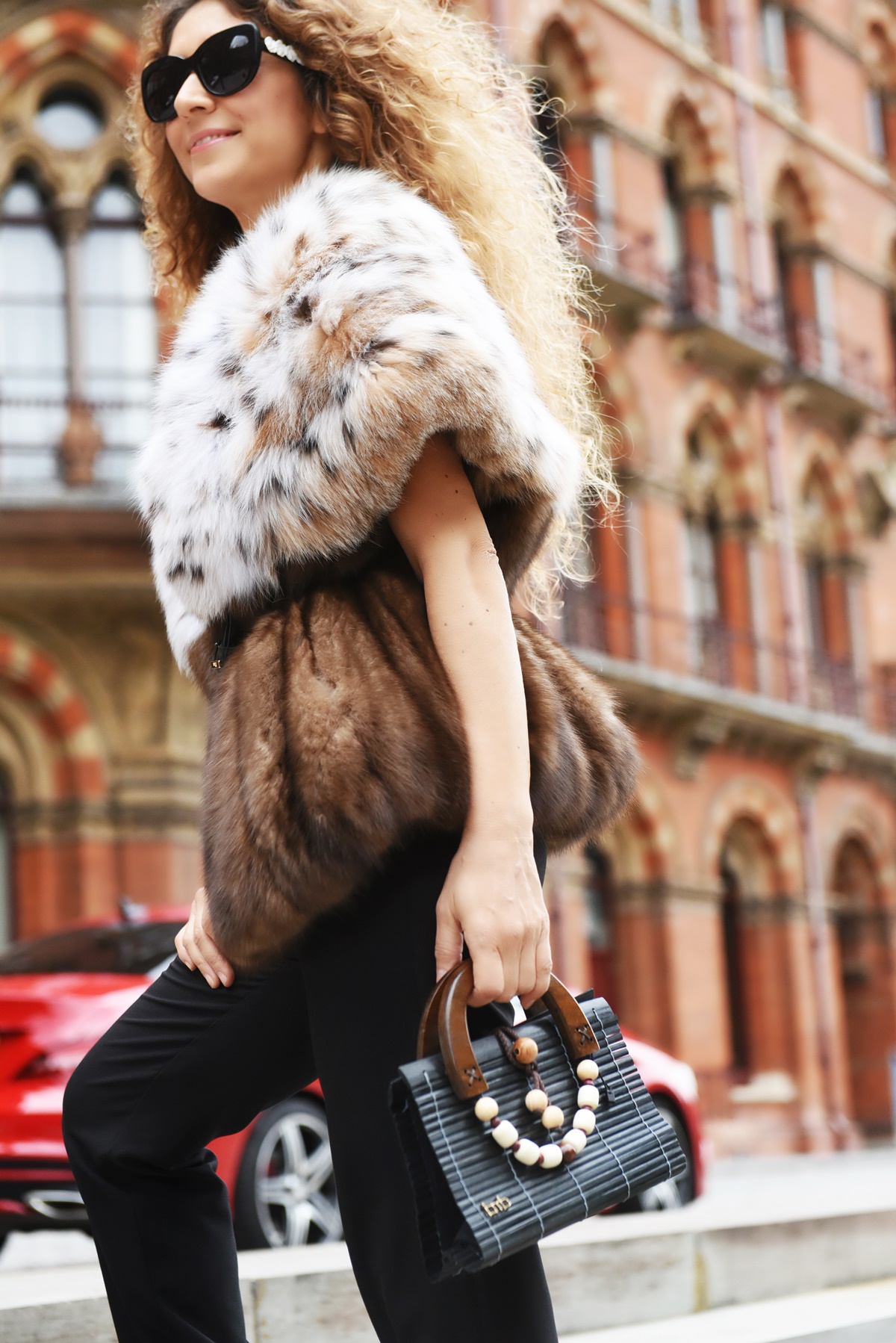 ♦Think-Feel-Discover

: Do you have a favourite ever designer?

Vera Wang! Made out of a fairy tale …
♦Think-Feel-Discover:

What does 2018 hold for DIOS?

One step closer to the modern European woman.
♦Think-Feel-Discover:

 Have you got a certain life motto that you start your day with?

Today, I get inspired by your life motto Chrysanthi, that motivates me to reach higher and live better: "Let your self-free to feel good and keep on going".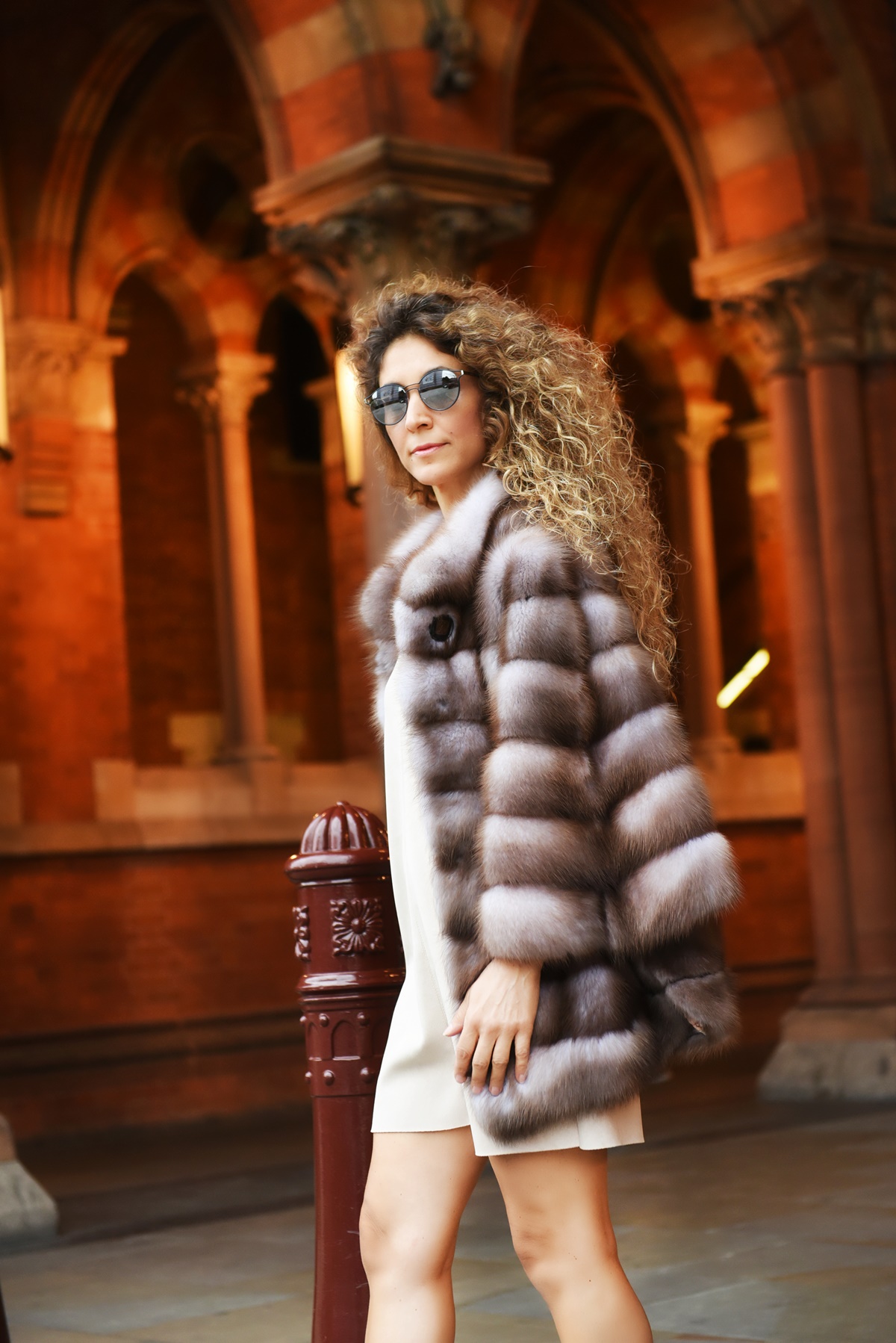 ♦
Sunglasses Prada
 by 
Optika 
Pismopoulou
 By Chrysanthi Kosmatou, December 8/2017