How to mix the casual style today with the classic and be always in fashion? Answer that question now: How to be still irresistible for your way to dress?
New womenswear messages appear when we decide to think in a different way. Being informed of the latest trends in fashion, we are ready to mix the casual style with the classic. This original mixture of styles always captures my attention for new outfit ideas.
In my eyes, the new message of the New Year 2018 Style is to be sophisticated, elegant and modern. This irresistible combination is the starting point of beautiful pieces in mixture with delicate transparency.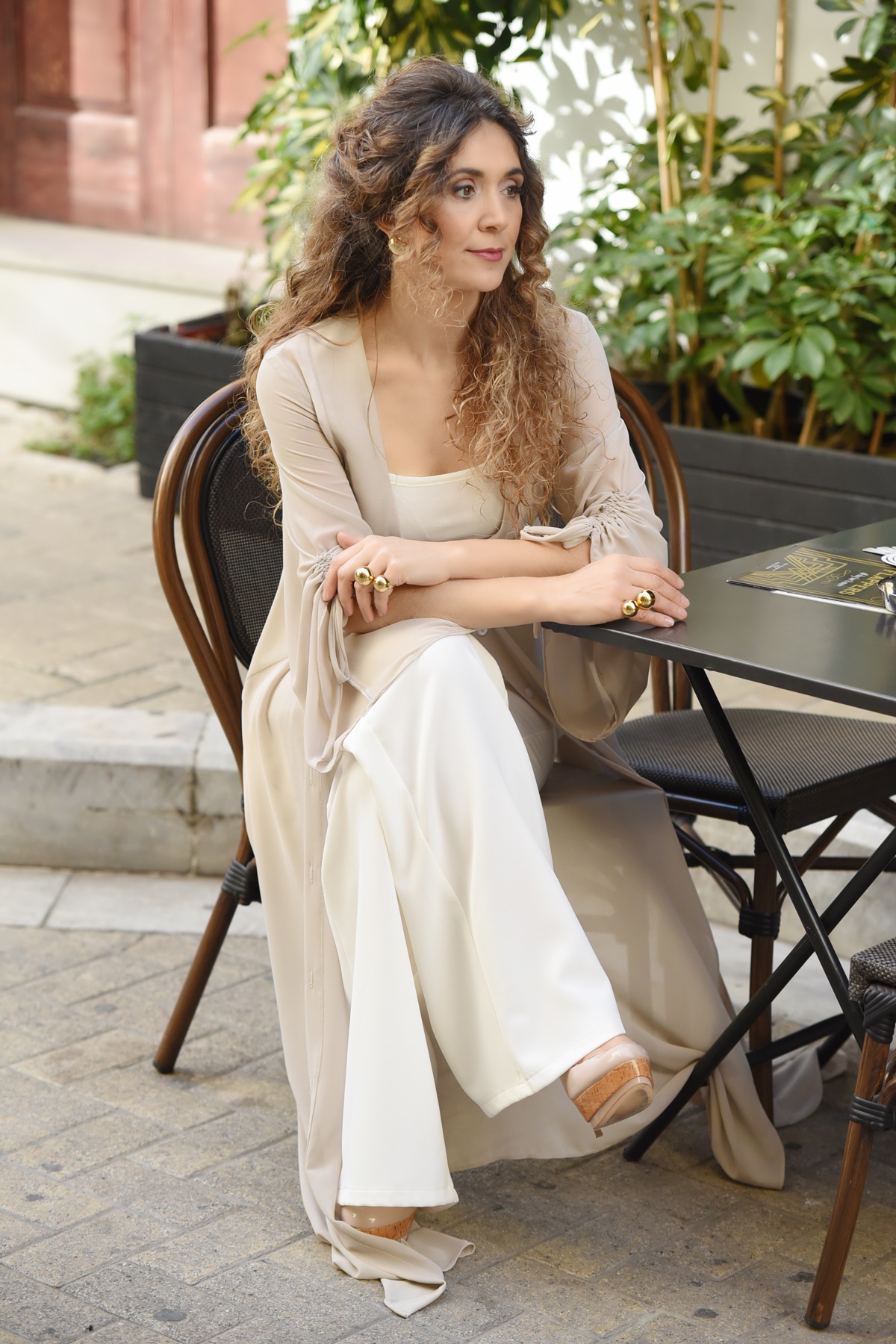 How does colour sometimes reveal the beauty of real elegance? Discover today the classic transparent long shirt dress and be inspired.
My outfit for this Friday begins with a classic transparent long shirt dress in frosted almond colour. For me, this colour shade creates a tranquil mood and reveals my love for fragile beauty, delicate memories, and elegance of slow, handmade process. Key detail the ruffle sleeves, a refreshing design detail of the final style impression.
The classic white top in mixture with the trouser in total white, It suits perfectly with my casual style in the eco-based colour palette. A perfect choice for soft touch and modern style.

Consider today jewellery and knitwear to discover new style ideas. Do you know that stay simple and elegant always defines your everyday look?
Accessories give me the freedom to dream. My jewellery flutters with glamour. It suits perfectly with the midi bouclet cape and the handmade knitted bag. Knitwear provides great opportunities to discover new style ideas. Be inspired.
Here, design sits back comfortably with nothing to prove. The colour choice focuses on pale colour shades. Quiet luxury, simple textures, timeless pieces to integrate into our wardrobes. The luxurious simplicity of this look emphasizes the value of quality and style.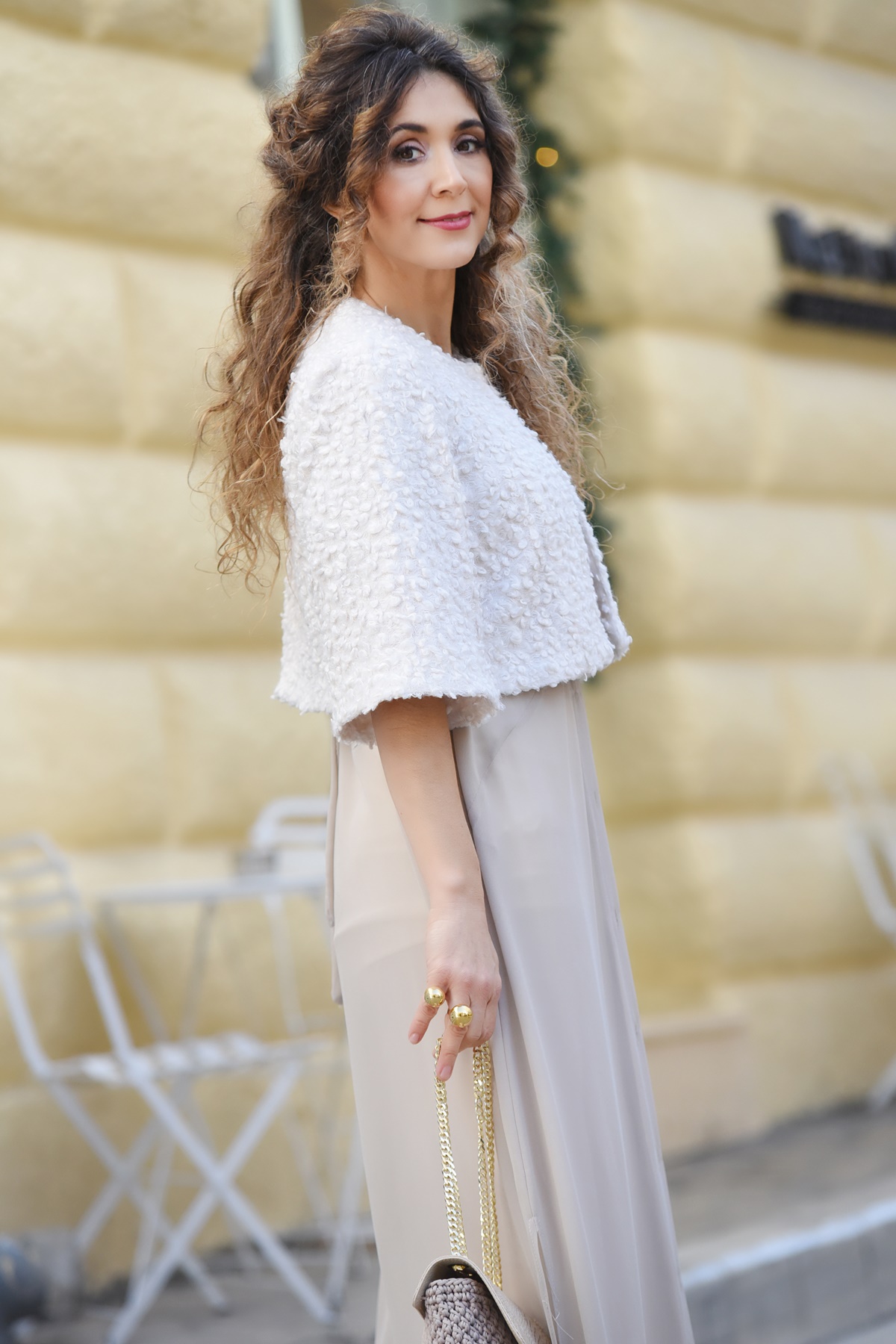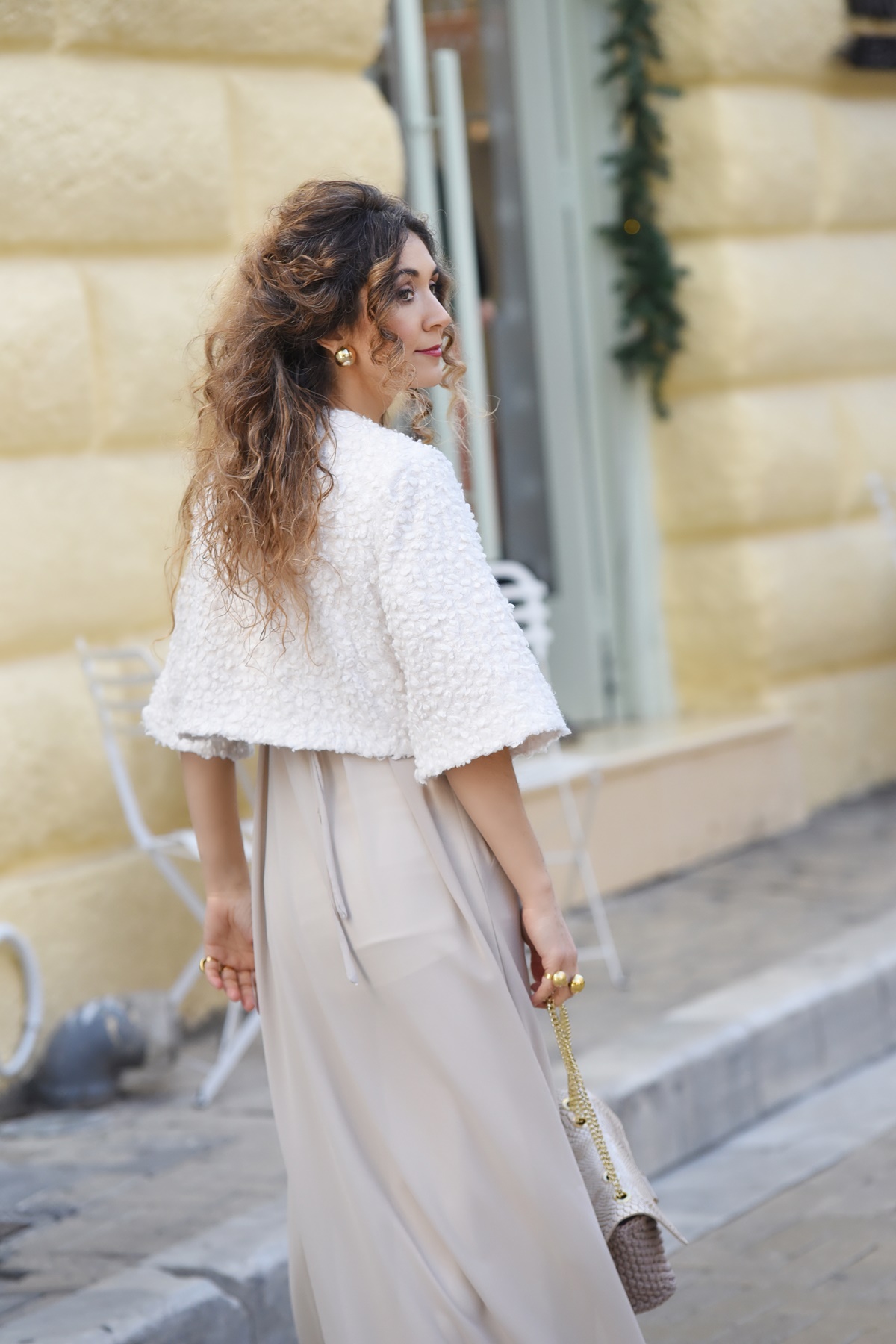 By Chrysanthi Kosmatou/ January 5, 2018